Today it is my pleasure to Welcome author
Samanthe Beck
to HJ!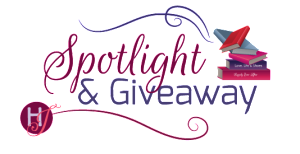 Hi Samanthe and welcome to HJ! We're so excited to chat with you about your new release, Hard Compromise!

Huge THANKS to Sara for having back at Harlequin Junkie, and letting me "compromise" you! My newest release is called Hard Compromise, and it's book 2 in my Compromise Me series…see what I was doing there? 😉

Please summarize the book for the readers here: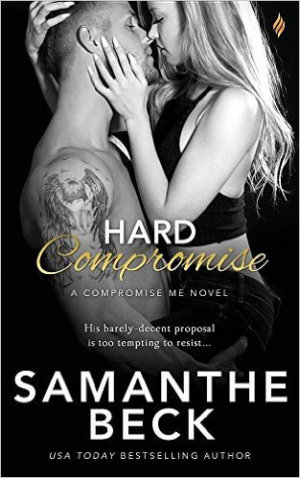 Hard Compromise is the first book I've kicked off with a prologue, but I really wanted to take readers back in time, and give them a view of my heroine, Laurie Peterson, in her wild-child stage. At sixteen, she passes herself off as twenty-one, and attends a New Years Eve beach party. She's on a mission…

Please share the opening lines of this book:
"Slide your sexy self over here, girl. I've got something for you."
The invitation carried despite the thumping beat blasting from the nearby private cabana. Laurie turned her back on the two guys dancing with her on the low, teak table they'd commandeered from the cabana to find the cute blond she'd talked to earlier in the evening staring up at her from the sand.
The cure for virginity, I hope, because I'm not ending this year without getting laid.
(Okay, I snuck in an extra sentence). What do you think happens next?
She succeeds in her mission. Bye-bye virginity!
She falls from the table she's dancing on and breaks her leg. :0
She gets busted! Rookie deputy Ethan Booker, the man who's going to tame this bad girl in about ten years, shows up and hauls her under-aged ass off the beach.
I cannot divulge the answer, but if you read Hard Compromise, you'll find out. 😉

Please share a few Fun facts about this book…
When I started book 1 of the Compromise Me series, Compromising Her Position, I wasn't envisioning it as a series, but there was Chelsea's best friend—smart-mouthed, stubborn, semi-reformed bad girl Laurie—always offering her trademark cynical advice on matters of the heart. How could I resist messing with her by throwing big, cocksure, good guy Sheriff Booker at her? Sit back, relax, and watch the sparks fly!
Hard Compromise is set in the fictional coastal enclave of Montenido, California, but Santa Barbara, California served as my inspiration. Pretty, no?
Laurie owns a bakery called Babycakes, but I don't bake at all, (unless spooning store-bought chocolate chip cookie dough onto a baking sheet counts), so when Booker interrupted Laurie in the midst of a jealous fit of angry-baking, hauled her onto the kitchen island, and drove those thoughts right out of her head, I had to spend time meticulously researching every kitchen tool and ingredient he swept off the counter!
Booker's a sheriff. I've never worked in law enforcement, but I have an inside track when it comes to getting those details right. My sister was an LAPD officer, and then an Irvine PD officer, before three kids took over her life and showed her what real peacekeeping entailed! My brother-in-law is currently a Lieutenant with the LAPD. They are kind enough to answer my crazy questions.
This story has a couple of crucial scenes that go down on New Years Eves ten years apart. I didn't choose the dates by accident. New Year's Eve is one of my favorite celebrations. Whether I'm at a party, or snuggling on my couch for the countdown, I love the unique blend of nostalgia and anticipation the evening brings.
Was there a scene in this book that was harder to write than others? 
The first night between Laurie & Booker was challenging. In part, because it was ten years in the making—so the scene had to be EPIC(!), and in part because they were coming into it with diametrically opposite goals. Laurie considered it a long-overdue one-night stand, while Booker had no intentions of stopping at one night. It created this fun tension I tried really hard to capture. Did I succeed? You be the judge:
"Who'd you wear these skimpy panties for?"
"Me," she shot back. "They're pretty. I like the way they fit."
"You like having a thin strip of lace wedged all up in here?" He plucked the strip in question and let it snap back into place.
"Yes," she gasped. "Don't you think it looks good?"
She looked fucking amazing, and he had a primitive urge to make sure nobody else enjoyed the sight. Ever. He leaned in and scraped his teeth over bare skin until he snagged the line of lace just above where it disappeared from view. A jerk of his head rent the fabric. He opened his jaw and let the ruined lingerie drop to the floor.
"Oh my God." The wall muffled her voice, but nothing could disguise the way her legs trembled. "Did you just tear my underwear off with your teeth?"
"I owe you a new pair. Now answer my question, or three guesses where my teeth go next." He menaced the plushest part her ass cheek with his incisors.
"Get over yourself, Booker. I wore them for me."
He couldn't get over himself. He wanted to hear her say his name, even if it wasn't true. His frustrated growl gave her fair warning, but all she managed was an edgy cry when he sank his teeth into one ripe, peach-like curve. He snuck his fingers between her thighs, and curled them, barely brushing hot, damp, unbelievably soft flesh before she bucked away.
"Don't," he warned, and gripped a cheek in each hand. "Put your forehead to the wall, close your eyes, say a prayer—whatever you need to do—but don't you dare hold anything back from me. That's one of those ground rules you didn't need to review. Now let's try this again. Who'd you wear the panties for?"
"For me," she insisted, stubborn as ever.
"Wrong answer." He bit the other cheek, and worked two fingers between her legs again. She stiffened, then let out another groan, and opened for him, as far as the shorts around her ankles permitted. He took advantage, stroking, parting, easing his thumb into her tight, hot center and sweeping the inner wall while he rubbed her clit with his knuckle. Firm muscles bunched and released under his lips.
Her breath came in ragged bursts.
 "Who'd you think of while you slid those panties on and guided them along here?" He flicked his tongue over the path.
She wiggled, but the wall prevented her from getting far. "Nobody—"
His delving tongue dissolved her reply into an inarticulate plea.
Some misplaced sense of propriety, or the intensity of the sensations, forced her onto her toes. He simply tightened the trap, and kept at her—using his tongue, teeth, and fingers to exploit every unprotected part of her. One of her hands slapped the plaster, the other reached back and tangled in his hair.
"It hurts. I have to come so bad it hurts."
The pain definitely cut both ways, but he drew it out a little longer. "Who'd you imagine getting you out of your panties tonight?"
"I didn't…I can't think." Her fingers tightened in his hair. Pulling. Demanding. "I need."
Growling his frustration, he scraped his jaw across her satiny ass. "Tell me" He circled his thumb as he pushed in deeper, searching out the hidden place that couldn't withstand direct contact.
Her whole body stiffened when he hit it. She froze there for a suspended heartbeat, and then pounded the wall with her fist as the first spasm shook her. The next unlocked her voice, and words came forth with the same rushing honesty as her orgasm. "You, Booker. You. God help me, I thought of you."
Excerpt. © Reprinted by permission. All rights reserved.

What do you want people to take away from reading this book?
My main goal with my stories is always to write something sexy and entertaining, so there's usually no heavy political, or social critique happening in the subtext. That said, I do think there is a decent take-away from Hard Compromise. Namely, it's difficult to find love if you're guarding your heart. You can have earth-shattering sex, and even friendship, but you have to trust—in yourself and the other person—to find love.
Thanks for blogging at HJ!
Giveaway:

I'd love to give away a (rare!) print copy of book 1 from the series, "Compromising Her Position!" to one lucky reader.
To enter Giveaway: Please complete the Rafflecopter form and Post a comment to this Q:

Let's go right for the dirt. Ever been busted? (Yes, I have. When I was a kid, during one summer my friends and I liked to climb onto the roof of the school and…um…hang out. One time we came down to find a couple of our town's finest waiting for us. Parents were called. Tears shed. Privileges lost).
Book Info:
Laurie Peterson assumes her impulsive one-night stand with sinfully sexy Sheriff Ethan Booker is the biggest surprise of the year…until her bakery burns down while she's basking in the afterglow. It looks like her dreams are up in smoke, but then Ethan proposes a deal too tempting to resist.
Ethan has no intention of settling for a one-night stand with Laurie. Nor does he want anything to do with the women his wealthy family wants him to meet. Not when he's waited ten years for his chance to make his move. His deal might have strings–and Laurie may not know the stakes–but nothing will stop this sexy cop from staking a real claim on her body and her heart.


Meet the Author: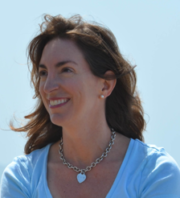 I love wine. I love sleep. I love writing unapologetically sexy contemporary romance. I do all of these things from Malibu, California, where I live with my long-suffering husband, our turbo-son, Hud, and a furry ninja named Kitty. (We're dog people…don't tell her).
When I'm not dreaming up fun ways to make readers fan their cheeks while getting my characters to happy-ever-after, I search for the perfect cabernet to pair with Ambien.
I love to connect with readers! Please check me out on Social Media! Trust me, we don't even have to be that social!
FB Page: https://www.facebook.com/SamantheBeckWriter/
Twitter:@SamantheBeck1 (Clever? No?)
Instagram: Samanthebeck