Today it is my pleasure to Welcome #1 New York Times bestselling author
Meredith Wild
to HJ!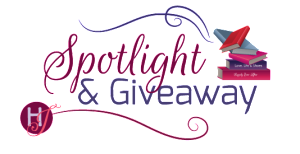 Hi Meredith and welcome to HJ!
Meredith Wild's shares a list of her five favorite moments from The Hackers series:

HARDWIRED
My favorite scene from Hardwired is when Blake and Erica face off in the boardroom during her initial start-up pitch. This was the first scene that came to me when I started writing the series, and I love how the context of the business world complicates their initial attraction to one another.
Excerpt:
The door swung open. Holy shit. I forgot how to breathe.

Into the boardroom walked six feet of masculine glory—looking nothing like his suited colleagues. His black V-neck highlighted his sculpted shoulders and chest, and his worn jeans fit his physique like a dream.

Armed with a jumbo iced coffee, he dropped into the seat in front of me, seemingly unaware of his lateness or lack of formality, and flashed me a knowing smile. He suffered from a gorgeous case of bedhead, his dark brown hair spiking every which way, begging for my fingers. I bit my lip in an effort to hide my raw appreciation for the man's body.

HARDPRESSED
The scene that always stands out to me in the second book is between Erica and Daniel, her biological father, when they meet at Castle Island and he makes a confession to her–one that inspires a lot of mixed emotions. I remember writing notes for this scene early on and then rewriting it several times until it was just right because there was so much to convey in this moment between them.
Excerpt:
Daniel's expression appeared unmistakably haunted. "I don't know how it happened, but almost from the moment you walked into my life, you became my pride,
Erica. I never really knew what that felt like before until you. That's pretty depressing, isn't it?"

His words robbed me of air. I swallowed hard and drew in an unsteady breath. He brushed my hair back lightly from my face. The tenderness in his gesture made my heart twist.

HARDLINE
One of my favorite scenes in this book is when Blake and Erica share a private moment at the small dinner party that Alli and Heath host after their engagement is announced. They are in the midst of some major relationship turmoil that needs to be worked out, but the sexual tension between them can't be ignored.
Excerpt:
"I want control, Erica. But I'm not going to take it from you. You have to give it to me. You opened the door. Now you have to walk through it. You've tried to draw this hard line between us, with work and our relationship, where you keep the amount of control you think you need. It ends now."

Blake took a step closer, leveling me with his eyes. Defensively, I leaned back, now pressed firmly against the door. He rested his hands on either side of me, our bodies nearly touching, not giving me an inch. I couldn't think straight this way, this close. He held me in his steady gaze, no shred of doubt to be found there.

His voice was low when he spoke again. "How does it feel, Erica, when you give me control?"

HARD LIMIT
My favorite scene from Hard Limit and possibly one of my favorite of the whole series is the sex club scene. It was really fun to explore this completely different and underground world and then see how Blake handles Erica's rebellion and how Erica comes to term with flying her freak flag.
Excerpt:
"Blake, we shouldn't. People will see." My voice seemed far away, lost in the riotous emotions that outweighed any words.

His eyes were dark, lust and fire burning in their depths. "You make me break all the rules, Erica. I just want to see your face when you come. I want to hold you when you fall apart."

His fingers curled up, grazing the sensitive spot inside of me that made me see stars. This was crazy, but all I could do was feel.

Fuck it. I wanted the world to know he was mine and I was his. I didn't care who was getting flogged or sucked, and I didn't care who was watching them or us.

HARD LOVE
I really love the scene at the bungalow when Blake and Erica are on their honeymoon. At that moment, they're free of threats and stress and the enemies that would try to take them down. It's just the two of them and their love and dreams for the future. Blake definitely makes me swoon in this book more than the others 🙂
Excerpt, Blake's POV:
"Mind if I join you in the pool?" I could barely hide the tone suggesting that I wanted more than I was asking for.

Erica smiled. "Of course not."

I stripped and stepped into the water, just cool enough to be refreshing. I walked toward her and stopped before we touched. We were inches away. I wanted her desperately. I wanted to haul her against me and show her exactly how much. But I waited, harnessing my patience.

After a long moment, she reached for me. Her fingertips trickled lightly up my torso. I caught her hand gently, holding it against my heart where it raced beneath my ribs. Every bittersweet ache, every rush of love felt there belonged to her.
Thanks for blogging at HJ!
Giveaway:

3 print copies of HARD LOVE (US/Can only)
To enter Giveaway: Please complete the Rafflecopter form and Post a comment to this Q:

Have you read the Hacker Series? Do you have a favorite scene from the Series?
Book Info:
Days after their wedding, Blake and Erica Landon embark on their honeymoon-a journey that deepens their bond and promises to fade the scars of their past.
Just when their troubles seem safely behind them, scandal surrounding would-be Governor Daniel Fitzgerald's election threatens their newfound peace. Back home, Blake finds himself at the center of the controversy, haunted by the transgressions of his hacker past that he has no wish to relive.
With Blake's freedom at stake and their future in peril, Erica will stop at nothing to clear his name. But when Blake defies the authorities and refuses to seek the truth, their world gradually begins to crumble. Will he let his past win? Or can Erica convince him that their life together is worth fighting for-now more than ever…
More in the Hacker series:
HARDWIRED
HARDPRESSED
HARDLINE
HARD LIMIT
Meet the Author: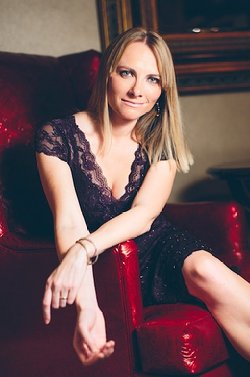 Meredith Wild is a #1 New York Times, USA Today, and international bestselling author of romance. Living on Florida's Gulf Coast with her husband and three children, she refers to herself as a techie, whiskey-appreciator, and hopeless romantic. When she isn't living in the fantasy world of her characters, she can usually be found at www.facebook.com/meredithwild. You can learn more about her upcoming projects at www.meredithwild.com.