Today it is my pleasure to Welcome author
Lisa Renee Jones
to HJ!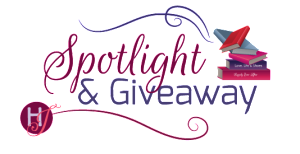 Wall Street meets the Sons of Anarchy in Hard Rules, the smoldering, scorching first novel in the explosively sexy new Dirty Money series from New York Times bestselling author Lisa Renee Jones.
Please summarize the book for the readers here: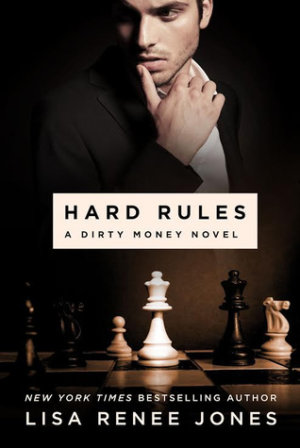 HARD RULES is one part Wall Street and one part Sons of Anarchy, with a Cain and Abel-type struggle stemming from two brothers (Shane and Derek) battling over the Family Empire. And yet, there is absolutely romance in it as well when Emily gets thrown into the mix and becomes Shane's (the good brother) touchstone for the light side of things, as trying to bring his family's company back from the brink of corruption leads him to question and tempt his own morals.

Please share the opening lines of this book:
I'm going to share a few sentences more 🙂
I park the silver Bentley convertible, which my father gifted me last year for saving his ass, into my reserved spot in the garage of the downtown Denver high-rise building owned by our family conglomerate, Brandon Enterprises. It's a car he and I both know was far more about his attempt to drag me to the dark side, and aligning me with his way of doing business, than the thank-you for keeping his ass out of jail. I'd have refused the damn thing if my mother hadn't begged me to take it, insisting I'd bruise him when he's already fragile and cancer-ridden. Like my father ever fucking bruises and he damn sure isn't fragile. And if he knew I'd coddled him, he'd most likely spit in my face, and tell me I'm a disappointment.
Please share a few Fun facts about this book…
My publisher put together a mixture of recipes to make up the delicious brown butter ravioli that is mentioned in the book during the hero and heroine's first date – that was incredibly awesome of them to do and I can't wait to try it out!
I'm going to have to post it on my website soon, but it sounds just as scrumptious as the real one tasted.
This book is my first book to ever be reviewed by Kirkus Reviews, who are notoriously very critical, and they had nice things to say about it which made me do a happy dance.
This book is based in Denver so a lot of the settings mentioned are places I went and sat in in order to get it just right for the book. I'm a frequent visitor to Denver so I took a weekend and decided the places that would be regulars and just observed every detail that I could to make it as real as possible.
Please tell us a little about the characters in your book. As you wrote your protagonist was there anything about them that surprised you?
Well the two main characters… there's just so much to tell about them. Shane, the aforementioned good brother, was a tough character to write, and will continue to be so. He wants so badly to do the right thing by his family and those he loves, but his family is doing a bang-up job of bringing his legacy, the family business, into a world of corruption, deceit and lies. But when he's with Emily, he needs to be the best version of himself because he thinks that is who he thinks she deserves. So he has a lot of internal struggles to deal with. Emily on the other hand, is the same in many ways, but she has a lot of secrets she's hiding. She became a very complex character to write in that to escape the past that is coming after her, she delves head first into this mess that Shane and his family are a part of. She becomes his rock. Emily really ended up being a little different than I anticipated and I hope my readers connect with her from the standpoint of her unwavering support of Shane since in book one, her secrets don't all come to light.
If your book was optioned for a movie, what scene would you use for the audition of the main characters and why?
I would say the balcony scene, but that's probably too much for a first audition (hint: there's a bra being thrown over a light fixture, and a lot of dirty talking)… So moving on, I think, what I call the lipstick/coffee scene would be fun to see performed.
Backstory: this is Shane and Emily's first meet and she's just accidentally stolen his coffee:

"My lipstick is all over it and I really hate to tell you this but it's all over you too and…" She laughs, a soft, sexy sound, her hands settling on her slender, but curvy hips, accented by a fitted black skirt. "Sorry. I don't mean to laugh, but it's not a good shade for you."
I laugh now too, officially and impossibly charmed by this woman in spite of being in the middle of what feels like World War III. "Seems you know how to make a lasting impression."
"Thankfully it's not lasting," she says. "It'll wipe right off. And thank you for being such a good sport. I really am sorry again for all of this."
"Apologize by getting it off me."
Confusion puckers her brow. "What?"
"You put it on me." I grab a napkin from the counter and offer it to her. "You get it off."
"I put it on the cup," she says, clearly recovering her quick wit. "You put it on you."
"I assure you, that had I put it on me, we both would have enjoyed it much more than we are now." I glance at the napkin. "Are you going to help me?"
Her cheeks flush and she hugs herself, her sudden shyness an intriguing contrast to her confident banter. "I'll let you know if you don't get it all."
My apparently lipstick-stained lips curve at her quick wit but I take the napkin and wipe my mouth, arching a questioning brow when I'm done. She points to the corner of my mouth. "A little more on the left."
I hand her the napkin. "You do it."
She inhales, as if for courage, but takes it. "Fine," she says, stepping closer, that wicked sweet scent of hers teasing my nostrils. Wasting no time, she reaches for my mouth, her body swaying in my direction while my hand itches to settle at her waist. I want this woman and I'm not letting her get away.
What do you want people to take away from reading this book?
Such loaded question! I mean, what I hope readers take away from any of my books is enjoyment and the want/need for more. But with this one especially since it is different than my other books, I hope they get excited for more of the DIRTY MONEY books to come. That's all an author can ever ask and hope for. For someone to love the world they've created on these pages.
What are you currently working on? What other releases do you have planned for 2016?
Currently, DIRTY MONEY #3. After that, I'm writing a few special, top-secret projects, then more DIRTY MONEY and more TALL, DARK, AND DEADLY! As for releases, HARD RULES is out in Aug. I have a standalone romance (BEHIND CLOSED DOORS) in October, closing out my CARELESS WHISPERS series in January with SURRENDER and the DIRTY MONEY #2 (DAMAGE CONTROL) will be out in February!

Thanks for blogging at HJ!
Giveaway:

2 Print copies of HARD RULES (A Dirty Money Novel) by Lisa Renee Jones
To enter Giveaway: Please complete the Rafflecopter form and Post a comment to this Q:

Sound off below! Do you prefer a hot alpha in a suit, or a tattooed bad boy for a book boyfriend and why?!
Excerpt from Hard Rules:
"And you kissed me. In a public place."
He cups my face. The act is possessive, a claiming driven home by the way that autumn scent of his teases my nostrils. "That wasn't a kiss," he declares, his mouth closing down on mine, his tongue pressing past my lips. The instant it finds mine, the taste of spiced cognac fills my senses. Another lick and I moan, my fears, the public place, and my secrets fading away, for the first time in an eternal month. This, him, is what I craved this night. Not brown butter ravioli and fancy wine. I don't fight to remember the privacy I've declared I value. My fingers curl around his shirt, and suddenly I am kissing him back, my body swaying into his, the warmth of his seeping into mine, but it doesn't last.
As if he was waiting for my total submission, he tears his mouth from mine, denying me his kiss, and I'm left panting. "That was an appetizer," he declares, his voice a low, sultry rasp. "And you were right. Alone is better, which is exactly how I planned to spend this night. Until I saw you and alone wasn't better anymore. And now I know why. You want what I want."
"Which is what?"
"No complications."
Relief and the promise of the escape I now know I'd hoped for rushes over me. "Yes. Yes, but you keep—"
"Thinking about kissing you. That's all I could do sitting at that table. And I should warn you. When dinner is done, I'm going to do my damn best to convince you to go somewhere else with me where we can be alone." He covers my hand with his. "Come. I'm going to feed you, because if I have my way, you're going to need your energy."
Excerpt. © Reprinted by permission. All rights reserved.

Book Info:
How bad do you want it?
The only man within the Brandon empire with a moral compass, Shane Brandon is ready to take his family's business dealings legitimate. His reckless and ruthless brother, Derek wants to keep Brandon Enterprises cemented in lies, deceit, and corruption. But the harder Shane fights to pull the company back into the light, the darker he has to become. Then he meets Emily Stevens, a woman who not only stirs a voracious sexual need in him, but becomes the only thing anchoring him between good and evil.
Emily is consumed by Shane, pushed sexually in ways she never dreamed of, falling deeper into the all-encompassing passion that is this man. She trusts him. He trusts her, but therein lies the danger. Emily has a secret, the very thing that brought her to him in the first place, and that secret that could that destroy them both.
Book Links:

Meet the Author: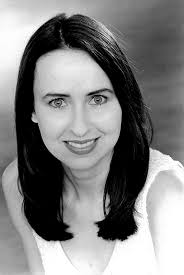 New York Times and USA Today bestselling author Lisa Renee Jones is the author of the highly acclaimed INSIDE OUT series, which is now in development for a television show to be produced by Suzanne Todd of Team Todd (Alice in Wonderland). Suzanne Todd on the INSIDE OUT series: Lisa has created a beautiful, complicated, and sensual world that is filled with intrigue and suspense. Sara's character is strong, flawed, complex, and sexy – a modern girl we all can identify with. I'm thrilled to develop a television show that will tell Sara's whole story – her life, her work, her friends, and her sexuality.
In addition to the success of Lisa's INSIDE OUT series, she has published many successful titles. The TALL, DARK AND DEADLY series and THE SECRET LIFE OF AMY BENSEN series, both spent several months on a combination of the New York Times and USA Today bestselling lists. Lisa is presently working on a dark, edgy new series, Dirty Money, for St. Martin's Press.
Prior to publishing Lisa owned multi-state staffing agency that was recognized many times by The Austin Business Journal and also praised by the Dallas Women's Magazine. In 1998 Lisa was listed as the #7 growing women owned business in Entrepreneur Magazine.
Lisa loves to hear from her readers. You can reach her at www.lisareneejones.com and she is active on Twitter and Facebook daily.
Website | Facebook | Twitter |