Today it is my pleasure to Welcome author
Serena Bell
to HJ!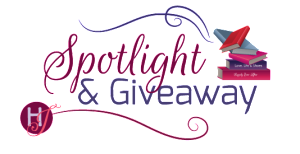 Hi Serena and welcome to HJ! We're so excited to chat with you about your new release, Head Over Heels!

Hi, Sara! I am always so happy to visit Harlequin Junkie! Thank you so much for having me.

Please summarize the book for the readers here: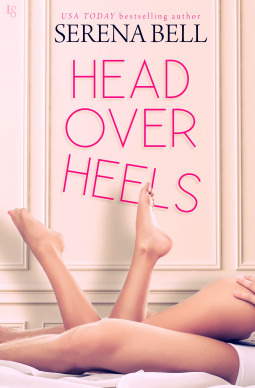 Head Over Heels is a friends-to-lovers romance. Chase, the hero, has just become a full-time single dad, and when he loses his nanny, he's panicked. Luckily (maybe?), his best friend, Liv, has a little time off before she leaves permanently for an awesome new job in Denver. She can live with Chase and his daughter, Katie, and help out … The problem is, only neither Chase nor Liv anticipates how intense their close quarters will feel …

Please share the opening lines of this book:
"How is fishing like sex?"
Brooks lowers his boat's trolling motor, and we cast and slowly skim the surface of the lake. Jack and I settle back, ready for the long haul, and consider Brooks's joke.
Please share a few Fun facts about this book…
You may have already figured this out, but Jack from Do Over is back for a cameo in this book.
One of my favorite parts of this book is the camping trip. I haven't been camping in years, but it was so much fun to relive all my favorite—and least favorite parts—of the experience. Admittedly, I never had QUITE the kind of fun that Chase and Liv have on their trip …
The hero and heroine have a tradition of hanging out and watching movies together as a "consolation party" after other bad dates—except they don't LIKE the same movies, so they each watch their own movies on their tablets…
Please tell us a little about the characters in your book. As you wrote your protagonist was there anything about them that surprised you?
Chase and Liv became friends after they realized on a first, blind date that they were all wrong for each other. He's an outdoorsman, an early riser, and a guy who thinks of himself as unpolished. She cares deeply about style—her own and her home's. He'd be happy with burgers every night and appreciates a good sports game; she loves gourmet food, and as Chase would say, "the theatah." I think what surprised me most was how much they had in common once they stopped thinking of themselves as opposites—how little importance the traits we seek out when we're looking for love have when we're falling in love.
If your book was optioned for a movie, what scene would you use for the audition of the main characters and why?
I'd love to see one of the scenes where Chase and Liv get angry at each other for what they perceive as each other's shortsightedness in romantic affairs. Because I think their anger says so much about how much they care, and what they really want (secretly) from each other. Here's a snippet:
I roll my eyes. "She's perfect, but . . .?" I draw the last word out. "Without getting into gory details, what happened?"
"I just—I don't know, whatever."
"It was just, whatever?" I ask incredulously. "You whatever'd the perfect woman?"
I sound outraged, but there's this little part of me that's bizarrely relieved. Because I'd thought maybe he was leading up to telling me that she was on the "planning a marriage proposal" end of the scale, which would be so unexpected that—
I don't know what. Just, really unexpected. So, yeah, relieved that it's the other way 'round. Whatever-worthy.
"I don't know." He shrugs. "She wasn't all that, you know?"
"Are you going to see her again?"
He sighs. "Probably not."
This confirms something I've suspected since our "first date." That Chase doesn't want to fall for anyone, no matter how many boxes she checks on his list. Maybe even can't.
"Chase? We've been friends for a long time, right?"
"Yeah."
"So can I ask you kind of a personal question?"
"No," he says.
"I'm going to ask anyway."
"I knew you would."
"Do you actually want to like the women you go out with? I mean, do you actually want to have a relationship with someone?"
His eyes widen.
"Because, honestly? It seems like you push them away. I always get the feeling you're relieved when it doesn't work out so you can keep playing the field and eating crap."
"Yeah?" He tilts his head, considering. Then he shrugs again. "You may be on to something."
"And tonight kind of convinced me. Because you actually went out with the perfect woman, and where are you? Not cuddling in her bed, not shopping for an engagement ring. Hanging with me."
What do you want people to take away from reading this book?
How easy it is for people who care about each other to push each other away because they're afraid, and how important it is, when you're afraid someone can't care for you the way you need them to, to find out if that's true, or if you're just projecting your own fear.
What are you currently working on? What other releases do you have planned for 2017?
The third book in the hot dads series (Do Over is the first, Head Over Heels is the second) is called Sleepover, and it's due out November 13, 2018. I'm working on two books that follow the stories of other characters in the series—more to come on that soon! I'm also experimenting with a fun collaboration—a screenwriter friend and I are messing around with a YA fantasy series. It might just be a lark, but I'll keep readers updated if it starts to look like it'll see the light of day!
Thanks for blogging at HJ!
Giveaway:

Ebook: HEAD OVER HEELS by Serena Bell
To enter Giveaway: Please complete the Rafflecopter form and Post a comment to this Q:

Let's talk summer plans. Anyone camping (even if it's not the happy naked kind of camping)? Anyone working so darn hard they don't even feel like it's going to be summer? Anyone have a fun vacation, trip, project, or visit from houseguests planned?
I'll start. I always look forward to the freedom of summer, but it never quite plays out the way I think, mainly because I live in a place that people LOVE to visit, so nearly every summer I have at least 2-3 weeks of visitors. If you throw in my kids' activities and a (beloved) trip to the Romance Writers of America National conference, there isn't too much free time left! That said, we will spend some time at my in-laws' beach house, our favorite getaway. Can't wait!
Excerpt from Head Over Heels:
When the kitchen is clean, I step into the living room, where I discover Chase wearing a pink tutu and a green straw hat and talking in a high-pitched voice.
"Well, Elsa, where should we go on our adventure?"
Aw. He really is such a good dad.
Chase hasn't noticed me yet, so I draw back against the stairwell and pull my phone out to photograph him in all his glory.
The click of the fake shutter draws Chase's eyes away from Katie—who's wearing an Elsa dress—toward me.
He lunges.
I pocket the phone, laughing like a fiend, ducking out of reach. "Best daddy ever!"
"Just for that, you need to wear a costume, too," Chase says, eyes narrowed. "Katie, who's Liv going to be?"
"Who's your daddy dressed as?" I ask Katie.
"Princess Daddy."
"Princess Daddy," I repeat. "Oh, my. I've got my Facebook caption, then."
Chase glares.
"Not good for the outdoorsy-guy image?"
He gives me the finger outside of Katie's line of sight.
Katie gestures at me to crouch down, and she begins draping me with green fabric that I think was once a Peter Pan costume. "Am I Peter Pan?"
"You're a frog. Hop."
"Wait, what?"
"You're a frog," Katie says patiently. "A really, really, really ugly frog. Hop."
I sneak a glance at Chase's face.
He's trying not to laugh. I raise my eyebrows. He shrugs. "Woman up," he murmurs.
I glare at him.
I crouch and address Katie face to face. "Maybe I could be something else. Like a queen?"
Chase muffles laughter in the crook of his arm.
"No," Katie says, Cupid's-bow mouth set firm. "You're the frog. Hop."
"You could be the frog," I tell Katie. "Don't you want to be the frog?"
"I'm Elsa."
Chase coughs. "We're supposed to be encouraging her to use her imagination, not cramping it. She says I'm the princess and you're the frog. So hop."
I glare, hard, at him, and he smirks back.
"How does Elsa fit into this story?" I ask Katie, trying to buy time.
"After the princess kisses the frog and he turns into a prince, Elsa builds a magic ice castle for the princess and the prince to live in happily ever after."
"Not all frogs turn into princes when you kiss them," I can't help saying. "And not all stories end with happily ever after."
"Now you're crushing her innocent dreams," Chase murmurs so only I can hear him. I elbow him.
"This one does," says Katie, undaunted.
Even though I've clearly lost this particular battle, I silently cheer for Katie's ability to stand up for herself. And I admit defeat. I hop to the lily pad (pillow) by the stream (where the rug meets the floor). The princess is strolling through the forest.
Actually, the princess is prancing through the forest, clutching what appears to be an invisible parasol.
"I thought you sucked at princess and frogs," I say, sotto voce, when he prances my way. "I feel like I've been hustled."
"Just trying to keep standards high, Ugly Frog."
Snarling, I pull out my phone to video Princess Daddy.
Katie snatches it away and sets it on the coffee table, out of my reach. "Frogs don't have phones."
"I need my phone to video your father!"
"Frogs can't talk," Chase says gleefully.
I dart a dark look his way. "Please," I beg Katie. "The world needs to see this."
"Frogs can't talk," Katie echoes.
Chase is laughing so hard it's impeding his prancing. I clamp my lips shut to hide my own smile.
"You see the frog, Princess Daddy," Katie instructs. "You look down and see him sitting on a lily pad.
"The princess looks down at the frog and the frog looks up at the princess," Katie intones. "And even though the frog is really, really ugly—"
Chase snickers. I stick my tongue out at him.
"Is that why you didn't want to be the frog?" I ask Katie. "Because he's ugly? Because beauty is only skin deep, you know. I'm full of inner beauty."
I felt the need to get that point in there. I give Chase a so there look, and he gives me a so what look back.
"Yeah. Elsa is beautiful. The frog is ugly."
"But once I'm a prince I'll be really handsome, right?"
"No. You'll still be really ugly. Like the Beast. And then we'll have to figure out how to lift the other spell on you. The ugly spell. That's why we need the ice castle."
This is a very fractured fairy tale. And I am definitely getting the short end of the narrative stick.
"But Princess Daddy will be beautiful the whole time?"
"Yup. And even though the frog is really, really ugly, Princess Daddy can see his inner beauty. You have to look at each other!" she shouts. "You have to fall madly in love!"
I challenge anyone to disobey a determined five-year-old whose mom died two months ago. Chase and I do what anyone would do in this situation. We look at each other. And pretend to lock eyes and fall madly in love.
Chase's eyes, as I've mentioned, are beautiful, flecked with color. And full, at the moment, of undisguised glee. But as we stare at each other, something shifts. His eyes get serious. And dark. And—
Huh. He's a good actor.
Chase is full of unexpected talents.
Excerpt. © Reprinted by permission. All rights reserved.


Book Info:
They thought they were wrong for each other. That was before she moved in. . . .
Chase: Take it from me, never hire your best friend to be your live-in nanny. Because it's a lot easier to be friends with a woman who isn't prancing around your house in yoga pants. As a newly full-time dad, I needed help fast. I knew she was good with kids. And I thought things between us were strictly platonic. Now, with Olivia Stratten crashing in my guest room and steaming up the bathroom with the scent of her shampoo, it's getting harder and harder—no pun intended—to remember all the reasons we're supposed to be incompatible.
Liv: When Chase Crayton asked me to watch his five-year-old daughter until he could find someone full-time, I was afraid we'd drive each other nuts. But with Chase's job on the line, I couldn't say no. What I didn't anticipate was how combustible our chemistry would be in close quarters. Neither of us did. After all, we first met on a blind date, and by the end of it, we were laughing about how terrible we'd be as a couple. In the two years since, nothing ever happened between us, not even a kiss—not until last night.
Book Links:  Amazon | B&N | iTunes | kobo |


Meet the Author: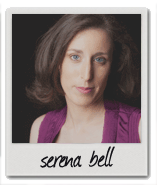 USA Today bestselling author Serena Bell writes richly emotional stories about big-hearted characters with real troubles and the people who are strong and generous enough to love them. These stories have won accolades ranging from a nomination for the RT Reviewers' Choice Award to an Amazon Best Book of 2017 for romance. A former journalist, Serena has always believed that everyone has an amazing story to tell if you listen carefully, and she adores hiding in her tiny garret office, mainlining chocolate and bringing to life the tales in her head. When not writing, Serena loves to spend time with her college-sweetheart husband and two hilarious kiddos—all of whom are incredibly tolerant not just of Serena's imaginary friends but also her enormous collection of constantly changing and passionately embraced hobbies, ranging from needlepoint to paddle boarding to meditation.
Website | Facebook | Twitter | Instagram |