Today it is my pleasure to welcome best selling author

Debra Kayn

to HJ!
Debra has a special post for us today, take it away Debra….
Big ego, attitude, and men
If you follow me on Twitter or read my blog, , you know I have a love for men who are real.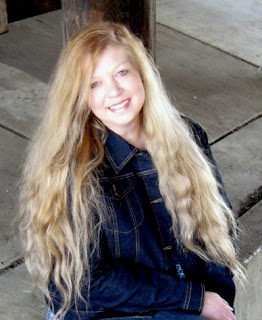 What I mean by real is they come with an ego that needs stroked, they often times revert back to caveman mannerisms, don't take attitude from anyone, and the coolest thing…they protect the woman they love. What girl doesn't like to know she'll be taken care of through all of life's difficulties and know she's safe because someone always has her back.
In Wildly, we have Grayson Schyler. He's a Wimbledon champ who had to protect the young teenager who had a crush on him. Because of the scandal of him being an adult at the time, Grayson did what he thought was best for Shauna. But, with the fame of being a famous sport star, he's got a big ego. Sometimes that ego gets him in trouble, but underneath…sighable sexiness.
But, not all protectiveness comes with a big ego. Trace, in Healing Trace, not only protects the nurse who is falling in love with him, he does it out of desperation. His story is of a man who is a tortured soul. He has a real reason to lash out at the one he loves, because if he doesn't he believes it will destroy them both.
Both men are real. They show real emotion, it just takes them a while to show it. I love writing about these men, giving them faults, ego's, attitudes that make you wonder if you even like them. Because at the end of the book my biggest hope is you see inside of them for the love they have for their woman.
Giveaway: Debra will be giving away a copy of 
Wildly in either mobi or epub, and a copy of Healing Trace in pdf format.
To enter giveaway: Please complete the Rafflecopter form below and post a comment to this Q:
When you're reading, what kind of man do you like to be in the story? The one that only changes for the woman he falls for? The one that everyone likes? The bad boy? The tortured soul?
Wildly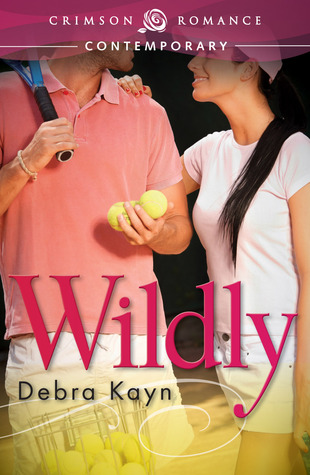 Shauna Marino left Cottage Grove, California an innocent teenager, gangly, wild and with no fashion sense, always diving headfirst into whatever feelings ruled the moment. Now, she's back to fix her mistakes. She's gained a respectable job, set a plan in motion to benefit the town, and all that's left is to prove to Grayson Schyler she's changed. Maybe this time, he won't tell her no when she shows up naked and asks him to make her a woman.
Grayson Schyler, former Wimbledon champion, would've recognized Shauna anywhere. She's made his life sweeter one moment, and hell the next. As someone in the public eye, he'd gone to great strains not to allow the media to misread their relationship, which wasn't always easy when Shauna was around. Now she's back, asking for his help, and all he can think about is if she came back to make him pay for what he'd done.
Healing Trace 
Joan O'Hanlon's life goes from hopeful to desperate in less time than it takes her car to blow up and the insurance company to inform her she's lapsed in her payment. Focusing on her new temporary job of nursing Trace LaBatte back to health from a devastating broken leg, she'll have to find a full time job soon if she's going to succeed in keeping her promise to bring her little sister, Katie, back home. What she finds in her patient is not a man who suffers from a broken bone, but a shattered soul. Bound to show him how worthy he is of love, she'll fight him every step of the way to get him to believe…even if she sacrifices her own heart in the process.
Abused and neglected while growing up on the reservation, Trace LaBatte, finds his safe spot living with his four best friends on the Lakota ranch. Living a comfortable life training horses, he gives back to his people in the only way he is capable of, while keeping a comfortable distance from everyone. That is until the determined nurse with the red hair walks into the house, plops herself down, and refuses to leave. Joan has him over thinking every emotion he's buried long ago—ones he swore never to feed or allow to surface. It makes him feel vulnerable, edgy, and ready to run. How does someone so gentle cause him so much pain?
WARNING: Tortured hero, emotionally and physically abused. At his lowest point, he must reach out to save himself, and those who have been forgotten. Tissues required.
Author Bio
Top Selling Romance Author, Debra Kayn, lives with her family in the beautiful coastal mountains of Oregon on a hobby farm. She enjoys riding motorcycles, gardening, playing tennis, and fishing. A huge animal lover, she always has a dog under her desk when she writes and chickens standing at the front door looking for a treat. She's famous in her family for teaching a 270 lb hog named Harley to jog with her every morning.
Her love of family ties and laughter makes her a natural to write heartwarming contemporary stories to the delight of her readers. Oh, let's cut to the chase. She loves to write about REAL MEN and the WOMEN who love them.
When Debra was nineteen years old, a man kissed her without introducing himself. When they finally came up for air, the first words out of his mouth were…will you have my babies? Considering Debra's weakness for a sexy, badass man, who is strong enough to survive her attitude, she said yes. A quick wedding at the House of Amour and four babies later, she's living her own romance book.