Today it is my pleasure to Welcome author
Erin McCarthy
to HJ!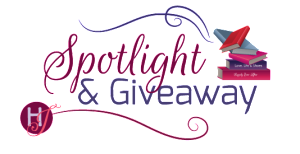 They're perfectly in tune—but only when it comes to their music. This sizzling romance from New York Times bestselling author Erin McCarthy follows Nashville's hottest country music duo as they fight for love in a city where dreams often cost a broken heart.
Please summarize the book for the readers here: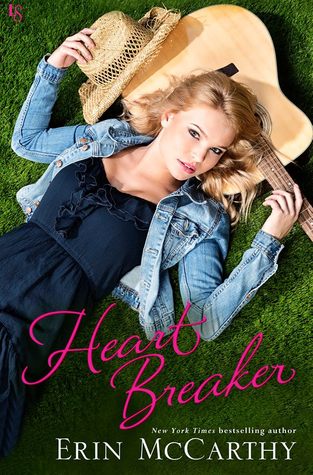 Country music duet Jolene Hart and Chance Rivers went from writing songs to making love before it all went south. Their breakup has jeopardized their careers and now the only way to salvage their current album is to hole up in a cabin and write some sexy songs.

Please share the opening lines of this book:
When Jolene Hart broke off her affair with Chance Rivers, he left willingly enough, but he threw his guitar in her pool and stole their Song of the Year Grammy off the wall on his way out the door. She retaliated by putting sugar in the gas tank of his favorite truck and turning his dog against him. He took up with a blonde named Dixie and Jolene fell into bed with her bus driver.
Please share a few Fun facts about this book…
I can't remember how I got the idea for this book! It just seemed like suddenly I was writing that first chapter.
Jolene is named after the Dolly Parton song.
Even after listening to hundreds of hours of country songs while writing Heart Breaker, I still can't sing for squat. It's very disappointing.
If your book was optioned for a movie, what scene would you use for the audition of the main characters and why?
Chance hit a bad chord and set his guitar down. "That always solves problems, Jolene, name-calling. It's really so totally helpful."
"We're writing a damn love song!" There. That was proving a point.
Dolly came bounding out of the water, dripping everywhere, taking the stick up to Chance. He pulled it out of her mouth and tossed it again. "I can't write a love song. I just can't. Not if I'm not feeling it." His voice was grim.
Jolene was so mad, she was shaking in her sundress. Maybe he could just point out one more time that he didn't love her. Because she hadn't heard it the first two times he'd said it. Lord, the man was thick. She was so pissed she had no words. And because he was an idiot, he didn't notice. Instead, he kept talking.
"In case you haven't noticed, Jolene, we're actually right where I wanted to start the album—with a fight. Why don't you tell me how you feel and I'll put it to music."
How was she feeling? She wanted to shove his sexy ass right into that pond. That's how she was feeling.
So she did just that.
Only when her hands palmed the warm flesh on his back and shoved, he barely moved. He jerked forward a little, but so did she, slipping on the grass, the side of her face connecting with his shoulder.
"What the hell are you doing?" he asked, turning to look back at her.
"I'm trying to push you into the pond, but apparently arrogance is heavier than anger. I can't get your stubborn ass to move." She pushed him again with the same result.
"Stop pushing me," he snapped. "You're pissing me off."
"That's fine with me, because you've already pissed me off." She shoved harder this time.
Chance reached around and grabbed her, startling her. She screamed, and Dolly barked and pranced nervously. Chance had her hauled around and sprawled across his legs before she was even sure what the hell had happened. "Let me go."
"No. If I'm going in the pond, you're going in with me." The corners of his mouth turned up in a mischievous smile.
What do you want people to take away from reading this book?
That love is more important than money or ego and that everyone always deserves a second chance. Plus, Southern men are sexy. 😉
What are you currently working on? What other releases do you have planned for 2016?
I'm finishing up Dream Maker, which is the next book in the Nashville Night series after Heart Breaker, then on to book three!

Thanks for blogging at HJ!
Giveaway:

Ebook: HEART BREAKER (A Nashville Nights Novel ) by Erin McCarthy (Gifted via Amazon)
To enter Giveaway: Please complete the Rafflecopter form and Post a comment to this Q:

Are you a boots and beer girl, or heels and wine?
Book Info:
Self-made singer/songwriter Jolene Hart loves everything about being on top in Nashville. Well, everything except her very public breakup with Chance Rivers, her sexy masculine other half. Once the hottest duo on the scene, they turned Music City on its ear. Now their careers are as cold as their relationship. Which is why their manager has practically locked them in a remote cabin with nothing but a guitar, a bed, and time to do what they do best: make some beautiful music together.
As Nashville royalty, Chance has big boots to fill—and the pressure that comes with 'em. He fell hard for Jolene, but he couldn't handle the spotlight, the crowds, and the fights that made headlines and killed any notion that love and success could go hand-in-hand. Still, Chance is more than willing to rekindle the one thing that worked: the wild passion behind their hit songs. Soon they're making up for lost time, in the steamiest ways possible. But Chance finds himself wishing for the impossible: that their intimate hideaway could last forever.


Meet the Author: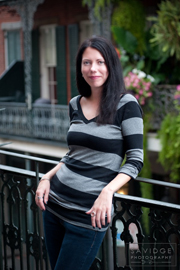 USA Today Bestselling author Erin McCarthy has written over sixty novels in romance and YA fiction. In first grade, Erin won a Young Novelist contest with a paranormal romance story about a witch in training who used a spell to enchant her classmate, and she had been hooked on books ever since. A RITA finalist and the winner of the Reluctant Young Reader award from ALA, she is a member of RWA, Horror Writers of America, and Ohioana. Stop by www.erinmccarthy.net for upcoming releases.