Today it is my pleasure to Welcome author
Terry Spear
to HJ!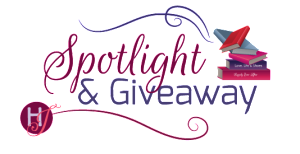 Hi Terry and welcome to HJ! We're so excited to chat with you about your new release, Heart of the Wolf!
Please share your favorite scene from Heart of the Wolf: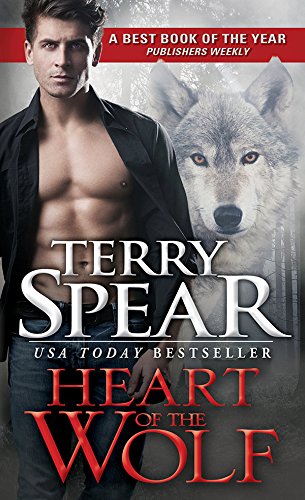 One of my favorite scenes from Heart of the Wolf is when Devlyn and Bella return home, are soaking wet, and dump their clothes in the dryer, not expecting her neighbor and the guy searching for the people who freed the woman from the hospital who had taken the place of a red wolf at the zoo.
I love showing what happens with a possessive male wolf when protecting the she-wolf he wants for his mate. But, also, the trouble they have in concocting stories to satisfy humans who don't know of the wolves' existence. So this was a fun scene to write.
In her nakedness, Bella gasped, and Devlyn's temper spiraled when he saw the enemy—zoo man Thompson—seated at her dining room table, cozy as could be. Devlyn shoved Bella behind him, hiding her nudity from the wolf lover, and slammed the kitchen door on their escape. He hit the button for the garage door opener and then met Bella at the SUV before she could open the door. He yanked it open and she scram¬bled into the car. As fast as he could, he raced around to the driver's side.
If it wasn't one damn thing, it was another. Why in the hell had Chrissie brought Thompson back to Bella's house?
Damn. Thompson thought Chrissie was Bella, and it was her house. She probably couldn't get rid of him without arousing suspicion. Or maybe she hadn't wanted to get rid of him so awfully bad. Devlyn growled deep inside.
He jammed the keys in the car's ignition and turned the engine on, but Chrissie hurried into the garage, waving at them. Devlyn rolled down the passenger's window and scowled. If Chrissie delayed their escape—
"I told Henry everything." Chrissie winked at Devlyn. "About how you and Bella were old friends who were in love with each other. How Volan Smith—you know, the guy you worked for, Devlyn—wanted the red wolf and how he had the goods on you so you had to release her from the zoo. Only you didn't. Volan set the red wolf free when you refused to go along with it. But he had taken Bella hostage and left her naked in the zoo's wolf exhibit in the wolf's place. He thought it was funnier than hell in his sick twisted mind, except that she could have died."
Devlyn clamped his gaping mouth shut and then finally said, "And?"
"Well, Henry's really a pretty great guy. He wants you to give a description of this Volan Smith so he can notify the police. Of course, he wants you to make a statement to the police about everything that happened also."
Bella glanced at Devlyn. "What about the knocked-out police officers and Thompson at the hospital? They'll blame and arrest you for that."
"Extenuating circumstances. Volan threatened to kill Bella. Left her for dead already, right, Devlyn?" Chrissie asked. "You knew no one would believe you and wor¬ried Volan would get to her at the hospital. Overcome by concern for her, you took any measure you could to protect her."
Bella shook her head. "I don't trust Thompson. What did he say about the wolf?"
"He wants her back. But I told him Volan's the one that got her out, and he's the one who'll know where she is."
Devlyn nodded. "He thinks she's his."
"Did he own her before?" Chrissie asked.
"Yeah. But she ran away."
"That's what I told Henry. He thought humans had owned her before."
Chrissie glanced at Devlyn's naked chest. From where she stood, she couldn't see anything more, but he imagined she wouldn't mind taking a peek to see what else she might get a glimpse of—if she hadn't already gotten enough of an eyeful earlier.
"When the two of you are more dressed, maybe you could come in and talk to him?"
"Our clothes are wet and in the dryer," Bella said.
Chrissie raised her brows. "Want me to grab them for you?"
"Sure," Bella said. "But I don't want Devlyn arrested. Maybe Thompson won't press charges, but the police most likely will. The worst of it is, Volan is after me, even now. Devlyn's my only protection."
Chrissie's eyes widened. "Oh, yes, of course, if Volan's still on the loose and after you." She pulled a ring of keys out of her pocket. "You can wait at my house while Bella talks to Henry," she said to Devlyn.
Devlyn shook his head and climbed out of the SUV, the door shielding him from Chrissie's view. "I stick with Bella."
Chrissie whipped around, dashed for the laundry room, and yanked the dryer open. In a jiffy, she headed back to Bella's side of the SUV and handed the warm damp clothes to her. Bella passed Devlyn's things to him, and while she tugged on her turtleneck, Chrissie hurried for the kitchen door with one backward glance before she closed the door behind her.
Devlyn yanked on his pants, growling under his breath. "Of all the damned things to happen. I should have known."
Bella objected, "But you can't go with me. He'll—"
"I'm not leaving you for a second, Bella. At any time, that bastard could show up." Devlyn finished buckling his belt while she tugged on her denims.
Nodding, she acquiesced to his leadership, but he could tell she wasn't happy about it. This time it didn't matter. Any male who wouldn't protect his mate could never lead a pack; if Thompson had any ideas of having Devlyn arrested, he'd make sure he changed his mind. Even if it meant knocking him out again and running for the hills with Bella.
When Bella was more presentable, Devlyn grabbed her hand and then paused at the door to the kitchen, but everything was quiet in there. He glanced at Bella, but she was waiting for him to make a move. Steeling his back, Devlyn twisted the knob and pulled the door open.
Thompson stopped pacing and stood watching them, his blue eyes shifting from Devlyn, the one he most likely felt threatened by, to Bella.
Instantly, Devlyn felt possessive of his mate and wrapped an arm around her shoulders. Thompson, taking the cue, sat down at the table again, playing the part of a nonthreatening male adversary.
Devlyn walked Bella into the kitchen and shut the door.
"Chrissie told me the whole story," Thompson said, glancing in her direction.

Excerpt. © Reprinted by permission. All rights reserved.
Thanks for blogging at HJ!
Giveaway: 10th Anniversary Print edition of Heart of the Wolf (Heart of the Wolf #1) by Terry Spear
To enter Giveaway: Please complete the Rafflecopter form and Post a comment to this Q:

What would you do if you were the wolves faced with a similar situation?
Book Info:
Danger, intrigue, and forbidden love in a wolf shifter world so compelling, you'll swear it's real life…
Bella, a female red werewolf, was adopted by a pack of gray wolves as a pup. Now grown up, the alpha of the pack tries to make her his mate against her will—Bella knows she has no choice but to run away.
She makes her way as a lone wolf until childhood friend, Devlyn, comes to bring her home. On their journey back, they get tangled in up in unimaginable danger and must apprehend a werewolf murderer while keeping their identity secret from humans. The chemistry between them sizzles like never before…but they both know if they mate, Devlyn will have to fight the pack's wicked alpha…and it's a fight to the death.
As a companion to Bella and Devlyn's story, this edition includes an exclusive, brand new novella that brings the story of the lupus garou family full circle.
Book Links:  Amazon | Barnes & Noble | iBooks |Kobo | IndieBound


Meet the Author: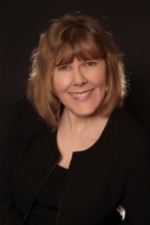 USA Today bestselling author Terry Spear has written over sixty paranormal and medieval Highland historical romances. In 2008, Heart of the Wolf was named a Publishers Weekly Best Book of the Year. A retired officer of the U.S. Army Reserves, Terry also creates award-winning teddy bears that have found homes all over the world and is raising two Havanese puppies. She lives in Spring, Texas.
Website | Facebook | Twitter | GoodReads |