Today it is my pleasure to Welcome NYT Bestselling author
Tracey Garvis Graves
to HJ!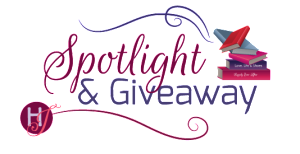 Hi Tracey and welcome to HJ! We're so excited to chat with you about your new release, Heart-Shaped Hack!

Thank you for having me today. I'm so happy to be here!

Please summarize the book a la Twitter style for the readers here: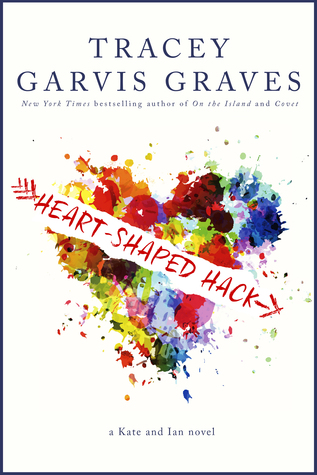 Heart-Shaped Hack is a sexy, fast-paced contemporary romance featuring a charismatic hacker who doesn't play by the rules. This book is for readers who love banter, humor, and likeable characters.

Please share your favorite line or quote from this book:
What kind of hacker are you? Kate asked.

How many times do I have to tell you, sweetness? I'm the best.
Please share a few FUN facts about this book…
The idea for this book came to me in a dream.
I learned everything I would ever want to know about the Shelby Daytona Cobra Coupe.
People automatically think hackers are bad, but there are many who are very, very good.
Please tell us a little about the characters in your book. As you wrote your protagonist was there anything about them that surprised you?
Our hero is thirty-two-year- old Ian (last name: it's a secret). He's brilliant, cocky, fun, and a graduate of MIT. He is what's known as a white-hat hacker.
Our heroine is twenty-nine-year-old Kate Watts. She's a former attorney who became disillusioned and decided to abandon her law career and open a small food pantry.
The story is set in St. Anthony Main, a picturesque and lovely walking neighborhood in Northeast Minneapolis.

What kind of research did you do for this book?
I researched the area where the story was set. I also read 6 or 7 books about hacking and subscribed to Wired magazine. I found the subject of hacking fascinating. Last December, when Sony was being hacked, I was able to follow along and understand what was happening.

The First kiss…
Ah…here's a little tease:
Ian took off his glasses and slipped them into the pocket of his jacket.
I like those, Kate said. Put them back on.
They'll only be in the way when we kiss.
Who said we were going to kiss?
I did. Katie, you must pay closer attention.
Was there a scene in this book that was harder to write than others?
The two hardest scenes of the book would be major spoilers if I mentioned them. But here's a little snippet of Kate and Ian at the start of their relationship.
She turned the corner onto her street, then stopped short when she saw a flash of blue. Ian's car was parked at the curb, and he was leaning up against it, smiling.
Her Sunday had just gotten a whole lot more interesting.
She walked up to him. "Are you ever not smiling?"
"Why wouldn't I be smiling? It's awesome being me."
"Been waiting long?"
"About an hour. I'd almost given up on you."
"I was at brunch with the girls."
He checked her out, not bothering to hide the way his gaze traveled slowly from her head to her feet. "You look amazing. I am fascinated by those boots."
Kate unbelted her trench coat. "What about my sweater? A friend bought several of them for me."
"It's very nice, and that is an excellent color on you. What else did this friend buy you?"
"He bought me some pajamas. I love them."
"He thought you might. Was there anything else?"
"There was a black babydoll nightie."
"Did it fit?"
"It fit perfectly. I'm going to save it for a special evening should there be one in my future."
"Oh there will be, Katie. He'll make sure of it." He opened the passenger door. "I was wondering if you have plans for the rest of the day."
Kate got in, and after Ian closed the door, he walked around to the driver's side and slid behind the wheel.
"That depends," she said. "What did you have in mind?"
He started the car. "You'll see."
If your book was optioned for a movie, what scene would be absolutely crucial to include and why?
Oh, I wish I could share this with you. But that scene is another major spoiler, so here's a little more from their first kiss.
She made herself stand still. He slid his hands underneath her jaw, and his fingers came to rest behind her ears while his thumbs grazed her cheek. His first kiss was soft and gentle and only lasted a few seconds. He pulled back a few inches and came in again, giving her another soft kiss. The third was firmer, more aggressive, and he dipped his tongue lightly into her mouth. The fourth was soft again, leaving Kate in a heady and intoxicating state of anticipation about what the next kiss would be like. Number five was almost her undoing because Ian pressed his body closer to hers and gave her a deep, openmouthed kiss while circling her tongue with his. When he finally pulled back, it took her a moment to regulate her breathing. She was holding on to his neck rather tightly because her legs felt like Jell-O.
"You seem a bit wobbly, Katie."
"I've got to hand it to you. Your kissing skills almost make up for your shortcomings."
"I have shortcomings? Really?"
"A couple, yes."
What do you want people to take away from reading this book?
That smart heroes and strong, independent heroines make for wonderful chemistry. I also want readers to know that contemporary romance can be fun and sexy but still have many layers.

What are you currently working on? What other releases do you have planned for 2015?
My current work-in-progress is a secret, but I'll be revealing details on my website and social media this fall.
Thanks for blogging at HJ!
Giveaway:

I will give away one signed paperback of Heart-Shaped Hack. The giveaway is open internationally.
To enter Giveaway: Please complete the Rafflecopter form and Post a comment to this Q:

What do you think is the most alluring aspect of a hacker hero?
Excerpt from Heart-Shaped Hack:
They took the elevator to the basement, and when the doors opened to the parking garage, Kate followed Ian to a row of cars. He stopped beside one and pulled a set of keys from his pocket.
She gasped.
Ian smiled. "It's a—"
"1964 Shelby Daytona Cobra Coupe."
"'65. But color me impressed."
"My brother Chad was obsessed with this car. He used to have a poster of it on his bedroom wall. There were only six built between 1964 and 1965."
"A bit rare indeed."
The last authentic Shelby had sold at auction for around seven million. Ian's was obviously a replica, of which there were quite a few, but it was still a very notable vehicle with a price tag that started in the low six figures. "Helena called it an old blue car."
He grinned, looking contemplative. "Technically, that is correct."
Kate could not resist running her hand lightly over the Guardsman Blue paint and the white racing stripes on the hood. The Shelby was unmistakably race-car-like in appearance with its aerodynamic design and unique body style. Chad was going to be so jealous. "For someone who values his privacy, isn't this a bit ostentatious?"
"How so?"
"Rakishly handsome playboy who makes grand philanthropic gestures and drives a flashy car. Any of this ringing a bell?"
"Rakishly handsome playboy?"
"Well, if the Prada loafer fits. Wouldn't you fly under the radar more easily in, say, a Ford Focus?" she asked.
"A Ford Focus? You want me to tool around town in a Ford Focus? Jesus, would I still have my balls?"
"No, they cut them off when they hand you the keys. Of course you'd still have your balls. What kind of question is that? This conversation has gotten way off track."
"You mean because we started out talking about my car and now we're talking about my balls?"
"Are we?"
"I believe so."
"Maybe we should go back to talking about your car."
"You want to drive it, don't you?"
"Why would I want to drive your car?"
"Why wouldn't you want to drive my car? Can you handle a stick shift?"
"Yes, and rather competently I might add."
"That's an enormous turn-on. Truly."
She pretended not to hear him. "This is not a good car for Minnesota winters."
"Horrible, I agree. My other car has four-wheel drive, but it's not nearly as fun to operate as this one." Ian dangled the keys in front of her.
He was right. Kate was dying to drive his car and couldn't wait to see how it handled. She took the keys, opened the door, and reached over to unlock the passenger side for Ian. They belted up, and she started the car.
"Please note that I'm already making good on my promise, Katie. Because I assure you, driving this car will be the opposite of boring."
Excerpts. © Reprinted by permission. All rights reserved.

Book Info:
When Kate Watts abandoned her law career to open a food pantry in Northeast Minneapolis, she never dreamed it would be this difficult. Facing the heartbreaking prospect of turning hungry people away, she is grateful for the anonymous donations that begin appearing at the end of each month. Determined to identify and thank her secret benefactor, she launches a plan and catches Ian —a charismatic hacker with a Robin Hood complex—in the act.
Ian intrigues Kate in a way no man ever has. But after learning he's snooped around on her personal computer, she demands retribution. Impressed with her tolerance and captivated by her spirit, he complies and begins to slowly charm his way past her defenses. Time spent with Ian is never boring, and Kate soon finds herself falling for the mysterious hacker.
But Ian has enemies and they're growing restless. In the hacking world, exploiting a target's weakness is paramount, and no price is too high to stop an attack. And when Kate learns exactly how much Ian has paid, she'll discover just how strong her love is for the man who has hacked his way into her heart.
Meet the Author: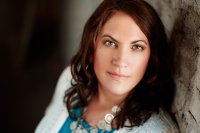 Tracey Garvis Graves is a New York Times, Wall Street Journal, and USA Today bestselling author. Her debut novel, On the Island, spent 9 weeks on the New York Times bestseller list, has been translated into twenty-seven languages, and is in development with MGM and Temple Hill Productions for a feature film. She is also the author of Uncharted, Covet, Every Time I Think of You, Cherish, and Heart-Shaped Hack.
Website | Facebook | Twitter |