Today it is my pleasure to welcome romance author

 Sara Luck

to HJ!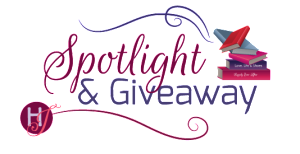 Hi Sara, welcome 🙂
If someone wrote a biography about you, what do you think the title of the book should be? Why?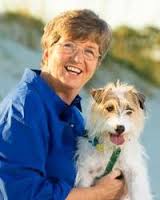 The Sidekick Takes Center Stage I think this would be an appropriate title for my biography. My husband is of a "mature age," shall we say. He sold his first book when he was 19, and he has continued to publish for more than fifty years. During our marriage I have always been the one to support his writing, listening to endless presentations that he has given at writer's conferences, handing out bookmarks at book-signings, and cooking and cleaning for writing seminars that we hosted in our home for more than a dozen years. In 2011, with his tutoring and support, I was able to publish my first book, Susanna's Choice. I am pleased to say, my current book, Hearts Afire, is my seventh book.
Would you rather…be invisible or be able to read minds? Why?
No question, my choice would be invisible. During those years when I sat in the back of the auditorium listening to my husband, it was as if I really had been invisible. To be able to watch and listen to all the conversations going on around me without anyone knowing who I was, was enlightening. Even now, in an attempt to let my books succeed or fail without riding on my husband's coattails, I have chosen to write under a pseudonym.
What are you currently working on?
Each of my previous books has a strong historical element. Susanna's Choice was set against silver mining at the Comstock Lode in Virginia City, Nevada, Claiming the Heart brought the Texas and Pacific Railroad into Fort Worth, Texas, Tallie's Hero dealt with Winston Churchill's uncle, Morton Frewen, and his cattle operation on the Powder River in Wyoming, Rimfire Bride, set in the Dakota Territory, had the Marquis de Mores as a character, Marci's Desire was during the Army's tenure at Yellowstone National Park, and Hearts Unbound deals with the Basque population in Boise, Idaho. The project I am working on right now, as yet untitled, is set near Phoenix, Arizona. It will have a little different take than my other books, because it has a personal connection. It has long been the lore in my husband's family that at the turn of the century his wealthy great-grandfather lost all his money investing in an ostrich ranch, not for the meat, but for the feathers. I decided to look into this little known business venture. In my story, a widowed heroine is left with a young child and a struggling ostrich ranch to manage. When she thinks all is lost an Englishman, fresh from the Boar War, arrives with a shipment of South African birds for the largest ostrich ranch in the Salt River Valley. Initially they are on opposing sides, but he recognizes the grit and determination that my heroine possesses, and he agrees to help her. The attraction between them proves too strong to resist.
Let's talk about your newest release: Hearts Afire
If you had to summarize the book for the readers here…
Hearts Afire is set in the Colorado Rockies, first in Colorado Springs and then in Cripple Creek, amidst the strife of a miners' strike. Tori Drumm is torn between loyalty to her brother, Manny, who is a union organizer, and love for Link Buchannan, who stands on the other side with the wealthy mine owners.
Please tell us about the characters in your book
Tori Drumm, known in the NY Theater world as Sabrina Chadwick, is one of Broadway's leading stars. When she learns that the man she thinks she loves has betrayed her, she leaves NY in disgrace and humiliation, afraid of ever giving her heart to another. She seeks out her younger brother, whom she has not seen since she was twelve years old. When she arrives in Colorado Springs without prior arrangements she finds herself questioning the wisdom of her decision to leave the world she knows, until she meets a man who takes her in and captures her heart.
Link Buchannan is an entrepreneur, who is a member of a group of Philadelphia bluebloods who have come to Colorado to make their fortunes. Link soon learns that the real money to be made in the gold fields comes from providing services to the mining industry, and he embarks on that career, enjoying all that the wide-open town of Cripple Creek has to offer. He thoroughly enjoys his life and thinks he doesn't have time for love . . . until he meets Tori.
As you wrote your protagonist was there anything about them that surprised you?
Tori's past indiscretions enabled her to accept people as they are. She learned the true value of friendship, no matter what the person's social standing or profession might have been. I was surprised that she was able to walk away from the fame and fortune of being a Broadway star, and embrace the challenges, and the promises of her new life with great enthusiasm.
What scene did you most enjoy writing? Why? 
While this is not a Christmas book, a Christmas is celebrated near the beginning of the book. Link has taken Tori to his home in Colorado Springs, where Otto and Hulda Birk are his caretakers. Otto and Hulda are modeled after my own Uncle Otto and Aunt Hulda. Even up until the time she died, my Aunt Hulda was a dynamo of activity. She was German to the core, and just as Hulda does in the story, she kept traditions alive. As an extension of the Christmas theme, the scene where Tori goes down to the kitchen on Christmas morning to find Link cooking breakfast was fun to write. For me, this scene was an early indicator of Link's easy acceptance of Tori, into his life.
Excerpt – (edited):
When Tori awakened on Christmas morning, the amount of light streaming in through the window told her that she had slept much later than she normally did. She wasn't surprised by that, because it had taken her a long time to fall asleep. What did surprise her was the smell of frying bacon.
Getting dressed, Tori went down to the kitchen. When she walked in, she saw Link bending over the opened oven door looking inside. He was wearing one of Hulda's aprons, and she noticed the butcher-block table was covered with flour.
Tori raised her eyebrows. "You're cooking breakfast?"
"How do you like your eggs?"
"Anyway you fix them will be fine with me."
"They'll be scrambled, with cheese."
"That sounds good."
"Then you just skedaddle into the dining room, and I'll bring your breakfast to you when it's ready. Would you like a cup of coffee?"
"Of course."
Taking her cup of coffee, she went into the dining room and waited beside the fireplace.
Link Buchannan was proving to be an enigma for Tori. She found him to be a very appealing man with his hair graying before its time. He was taller, with a more athletic physique than most of the men she had known before. There was something else about him; something she had noticed right away, though not until she began thinking about it was she able to understand what it was.
There was a tremendous sense of self-confidence about Link . . . not arrogant self-awareness, but a self confidence that showed itself in his easygoing manner. She thought about him cooking breakfast. There was no man in Tori's acquaintance who would cook breakfast; most of them thinking that to do so would be an affront to their manliness. And yet Link was so secure in his masculinity that he thought nothing of it. And the funny thing was, Link was the most virile man that she had ever met.
Tori put her hand to her lips to smother a laugh. He was even wearing an apron, not giving it a second thought. Yes, Link Buchannan was a confident man.
What scene was the hardest to write? Why?
The dark scene, the scene where Link and Tori have separated because circumstances have caused them to question whether the love each has for the other, is returned. It was difficult to write because by now I knew the minds of both Tori and Link, and I knew they were right for each other. But they had to discover this for themselves.
Excerpt – (edited):
"I just wish Tori hadn't gone back to New York," Manny said. I mean I just got my sister back, only to lose her again."
"You aren't the only one who lost her."
"You should have fought for her, Link. I've never met this theater producer she ran off with, but I'd be willing to bet he isn't half a good a man as you are."
Link smiled. "I appreciate that, but sometimes you have to love someone enough to let them go. A woman like your sister, a brilliant actress, someone who is used to the bright lights of a big city . . . what could I have given her that would compete with that?"
Who would you cast in the role of your characters if your book were optioned for a movie?
Natalie Portman for Tori, and Ashton Kutcher for Link
If you could have given your characters one piece of advice before the opening pages of the book, what would it be and why?
You are both about to embark upon a life-changing adventure. Face this adventure with courage, an open mind, and an open heart. Embrace the opportunities.
What other releases do you have planned for 2014?   
A Family for Maddie comes out in December. It follows Maddie McClellan to Helena, Montana, where her father has been appointed Superintendent of Indian Affairs for the Territory. She meets Case Williams, a man who was left at the altar by the woman he thought he loved, and now he is sure he can never love again. Maddie's lack of pretense, when compared to the usual women with whom he is acquainted, enables him to let his guard down. He likes to be in her presence. Case is genuinely touched by her acceptance of five little orphaned Blackfoot Indian girls for whom he has assumed a financial obligation. When he asks Maddie to marry him, there are complications that must be resolved, but in the end the love they feel for one another brings them together.
Where can readers get in touch with you?   
They can e-mail me at Saraluckbooks@gmail.com They can also follow me on my Sara Luck facebook page.
Thanks for blogging at HJ!
GIVEAWAY:

2 print copies of HEARTS AFIRE
To enter Giveaway: Please complete the Rafflecopter form and post a comment to this Q: 

I choose to write historical romance novels because I am fascinated by history. I enjoy finding obscure bits of history and incorporating them into my stories. My question to you is, do you find the historical facts entertaining, or do you think they interfere with the love story?
Excerpt
"Oh, it's beautiful here," Tori said when they reached the town site. She took in the panoramic view of the snow-covered Pike's Peak range and then turned to look toward the distant blue hills. "It's absolutely breath taking."
She was breathing hard from the exertion. "I mean it—it literally takes my breath away."
Link laughed. "It's not the scenery, it's the altitude. The air's thinner up here, so it's harder to breathe."
"But it's just as high for you as it is for me, and you aren't gasping for breath."
"That's because I'm acclimated to it." Link said as he helped Tori down from her horse.
"This manly chest is the result." He teased as he pounded on his chest. "The lungs and chest really do expand and you take in more air. You just wait; it'll happen to you, if you stay here for a while."
Tori grinned. "You mean I'll have a manly chest?"
Link looked, pointedly, at her breasts. "Oh, no," he said. "When your chest expands, there won't be anything manly about it."
Link's face was just inches away, and he hooked his finger under her chin, lifting her face so that he could look into her eyes that now seemed to be smoldering pools of liquid. Lowering his head, he pressed his lips to hers and more than kissing her lips, he caressed them.
The kiss was different. Tori felt light-headed—not from altitude, but from passion. When Link stopped the kiss it was she who wanted more, and the steady rhythm of her heart began to race. She clasped his face in her hands and drew him to her, this time brushing her mouth over his in a kiss that surely told him, she was his for the taking.
Link's chest began to rise and fall.
"Are you getting acclimated?" Tori asked as she kissed him again.
"Oh yes, I think I was acclimated the first time I saw you." He pulled her to him.
Tori became the aggressor as she moved her hips against him, feeling the bulge in his trousers, and awakening in her a desire that had long been denied. She wanted to throw off her coat and make a bed right here in the open country.
"Tori," Link said, in a voice barely above a whisper.
When she looked at him, he was shaking his head, with longing in his eyes.
"Not here, not yet." He kissed her and when he pulled back, he ran his fingertip across her lips, causing her to tremble. "I want to take you more than you know, but it won't be on hard frozen ground."