Today it is my pleasure to welcome USA Today bestselling author Lucy Monroe to HJ!
Lucy thanks for stopping by to talk about your newest release Heat Seeker, over to you 🙂
Life is about change, right? Some of it is so much harder to accept than other though. Heat Seeker was heavily influenced by a major change in my life. The book was originally slated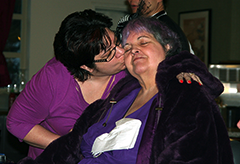 to be released in 2010 but I could not write it. Not then. My mom was dying and it was the last story I told her. I don't think I wanted to let it go, so it took a loooooongggg time to finish.
And when it was done, it turned out to be one of the books I'm most proud of. A book that reflects my mother's belief in second chances and the beauty of love, whatever form it takes. Mom would have loved Kaden and Rachel, two people who have spent way too many years believing they'd lost their one true chance at love. She would have loved the secondary romance too. Mom was like that, the more happy endings the better. And she would have loved the growth of all of the characters because my mom believed life truly is about change and we can all grow to become better and stronger people.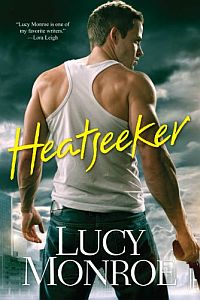 She passed that love for the HEA and belief in people gene on to me. I'd like to think you can see it in all my books, but I know you can this one. Heat Seeker is so very important and special to me and getting to FINALLY share it with readers is one of my greatest joys right now as we come up on my mom's birthday and she's not here to share it with us.
Losing Mom changed me and made me stronger and even more committed to sharing the gift of love and romance. I think my writing is deeper now; I know it's harder sometimes because it comes from a place I used to keep hidden. That's what change does for you, right?
Giveaway:
 3 copies of Bodyguards in Bed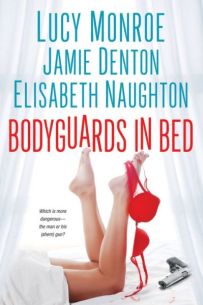 To enter giveaway: Complete the Rafflecopter form below and post a comment to this Q:
It's your turn to share: life changing events come in big and little packages. What's one that has shaped who you are today?
HEAT SEEKER The Atrati — Goddard Project Final Book
Trade Paperback
Kensington Brava
ISBN-10: 0758242034
ISBN-13: 978-0758242037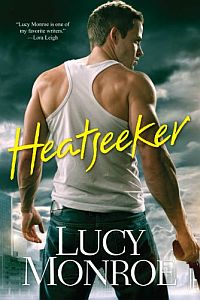 Always ready, always deadly. That's the motto of the Atrati—a mercenary organization of black operatives who specialize in doing what no one else can.
A former sergeant in the Marine special forces, Kaden Marks dreams of one day having a family. But he's haunted by the deeds of his past and won't let anyone get close. Then a new mission comes his way. A fellow operative has had her cover blown—and it's up to Kaden's team to bring her out safely. What he doesn't realize is that the beautiful but stubborn Rachel Gannon has no intention of letting herself be rescued…
Rachel will come out only when she can promise adequate protection for her unwitting informant. As a former DEA agent, Rachel still blames herself for her sister's death—and is unwilling to let someone else get hurt because of her. But she hadn't counted on falling for Kaden Marks, and falling hard. Now she must convince him to help her bring down the enemy's entire organization—without risking the life of the man she's come to love…
Bodyguards In Bed by Lucy Monroe, Jamie Denton & Elisabeth Naughton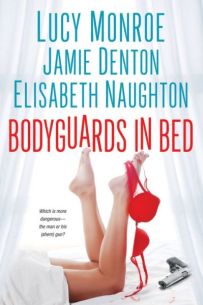 There's just one cardinal rule when it comes to being a bodyguard: no matter how tempting it may be, never, ever get romantically involved with the person you're protecting. But as these sensual novellas prove, even the most important rules are made to be broken – again and again and again. Join acclaimed authors Lucy Monroe, Jamie Denton, and Elisabeth Naughton as they open the files on an undercover operative who finds a sexy surprise under his covers, a hot case involving mixed messages and mistaken identities, and a mission impossible protecting a provocative beauty who lives to love dangerously.