Today it is my pleasure to Welcome author
April Hunt
to HJ!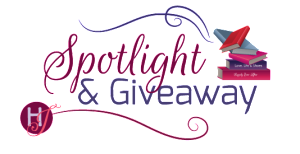 Hi April and welcome to HJ! We're so excited to chat with you about your new release, Heated Pursuit!
Please summarize the book for the readers here: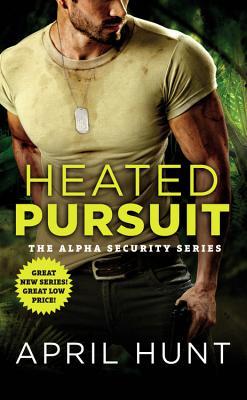 Social worker turned bail enforcement agent, Penelope Kline, will do anything to get her niece back from the drug world's Dr. Frankenstein—even join forces with broodingly sexy Rafael Ortega and his testosterone-fueled team of Alpha Security operatives. Her mission is to put her family back together. Rafe's is to put Diego Fuentes out of commission—permanently.
They need one another to each get what they want, and before long, Penny and Rafe are undercover beneath the mad-man's roof. Things go all to hell and they're spit out into the Honduran jungle with nothing more for company than a ticking time-clock and their volatile attraction—and maybe a poisonous snake or two…
They have a niece to save, a drug lord to stop, and a mole to rat out—and need to do it all while proving to one another that the staple for a happily ever after is finding the one person who is so wrong for you in all the right ways.

Please share the opening lines of this book:
Penny's damp underwear stuck to her skin in an uncomfortable bunch, but it wasn't a man's skillful pair of callus-roughened hand or his dirty, talented mouth that had caused the problem. The blame lay entirely with the god-awful Honduran humidity.
Please share a few Fun facts about this book…
My heroine went through a slight identity crisis through the writing and editing of Heated Pursuit. She had about three different names before I finally settled on the original: Penny. Actually, all of the Heated Pursuit team had at least one name change—except my hero, Rafael Ortega. Rafe had been Rafe from day one.
The idea to set Heated Pursuit in a jungle came from a particularly hot summer and a horrendous weekend of no A/C. I'm pretty certain the Honduran jungle would've been cooler than it was in my house.
My husband has read exactly one line from Heated Pursuit (the one from above). Immediately after, he promptly set the book aside and has been afraid to read anything since.
Please tell us a little about the characters in your book. As you wrote your protagonist was there anything about them that surprised you?
I don't think I'd say that my characters surprised me. I knew where I wanted them to end up (with their happily ever after, of course.) It was important to me that Penny realize that not all men are made from the same 'combat cloth' and I loved proving it to her with Rafe. Sometimes it's the cumulative little things that make all the difference.
If your book was optioned for a movie, what scene would you use for the audition of the main characters and why?
At times, I've been known to have a wicked sense of humor so I probably wouldn't make it easy. I'd probably have them do what I've lovingly dubbed 'The Tree Scene'…because if two people can pretend to be hot for each other while trussed up in a tree, then they can do anything. : )
Excerpt of 'The Tree Scene'
Waking up perched in a tree shouldn't have led to the morning wood from hell, but with Penny tucked between Rafe's outspread thighs, his dick had long since turned from wood to granite. One little shift, a slight nudge, and he'd come in his pants like a randy teenager. They needed to find civilization before he started envisioning ways to use this damn rope that didn't involve tying his ass up in a tree.
What do you want people to take away from reading this book?
I want readers to realize that by putting their lives into a chokehold full of restrictions and limitations, good things could be passing them by. There's a time and a place to listen to your head, but sometimes you need to tell it to shut the heck up and follow your heart.
What are you currently working on? What other releases do you have planned for 2016?
Holding Fire, which is Alpha Security #2, is currently in the editing cave and comes out March 28th of next year. And I'm writing Hard Justice, #3, which is being released August 29th. Both books follow a different Alpha Security operative and I can't wait to share them with you!

Thanks for blogging at HJ!
Giveaway:

2 Print copies of HEATED PURSUIT (Alpha Security) by April Hunt
To enter Giveaway: Please complete the Rafflecopter form and Post a comment to this Q:

What would you do if you met the one person who was so wrong for you in all the right ways?
Excerpt from Heated Pursuit:
Each hour since returning to the safe house, Penny downgraded her status a bit more. First, she'd felt like she'd been tackled by a linebacker. Then, a linebacker and one of his defensive-line friends. By the time morning came around, wrestling with the professional football league's entire roster would've been a step up.
Thankfully alone for the time being, Penny eyed the couch like it was an obstacle from one of those ninja reality shows, and it may as well have been. She bit her lip and gingerly lowered herself to the edge of the cushion. It was nowhere near comfy, but it would have to do because another inch back meant rolling to the floor to get back up, and there was no returning from that regardless of time constraints and maybe a forklift.
She'd barely tucked her ice pack against her ribs when a second bag of peas dropped onto the cushion. Rafe leaned against the doorjamb to the kitchen entryway, no doubt having seen the spectacle of her trying to get comfortable. Too sore and too spent, she didn't care. She'd already hit her embarrassment quote earlier when Logan recited in explicit detail how Rafe carried her to the van and the into the house.
Unconscious.
"For your ribs," Rafe clarified when she didn't say anything. "You must be hurting."
"Thanks." As she attempted to stabilize the second bag of peas over her right kidney, she realized there actually was an inch of room left for embarrassment. The stupid thing dropped from her numb fingers twice before Rafe stepped away from the door, hand outstretched.
"It isn't going to do you a damn bit of good like that."
"I'm good." She shook her head.
He pointedly glanced at his hand. And waited. "Red."
She was in too much pain to protest. "Fine. I'm not good, but I honest-to-God don't think I can move right now. Maybe in a minute. Or sixty."
"You need ice now, not in an hour."
"I'm sure you saw how long it took me to sit down. It'll take me at least double that to get up again. An hour's the best I can do."
The lines around Rafe's mouth smoothed as he scanned her face. Her surprised her by draping her arm over his shoulder and gently easing her into a standing position. "Lean on me. Easy does it."
"And here I was about to do a handstand." Her gaze dropped to his threatening smirk. "Sorry. I tend to get a little bitchy when I feel like I've been hit by a Mack truck."
"It's good to know you can be even more of a smartass. But just so you know, you look like you've been leveled by an entire fleet of Macks. Lift your shirt. Or better yet, take it off."
He didn't so much as bat an eye at her skeptical glare. This time, he smiled—an honest-to-God, dimple-inducing smile. The rare action brought a tuft of lines to the corners of his eyes.
Shit. She was in huge freaking trouble.
Excerpt. © Reprinted by permission. All rights reserved.

Book Info:
Penny Kline didn't come to Honduras on a pleasure trip. She's here to rescue her kidnapped niece, the only family she's got left. What she didn't plan on was walking into a covert ops mission—or being wrapped up in the hard-muscled arms of Rafe Ortega. The cool-as-ice operative's touch may get her all hot and bothered, but no man can have a hold on her heart until her niece is home where she belongs.
Even in the tropics, Alpha Security operative Rafe can take down the bad guys without breaking a sweat. Hostage extractions. Clandestine missions. Those are the things he's been trained to handle. Relationships? Not so much. But one look at this strong, sexy redhead and he's seized by a fierce urge to protect her at all costs. Now Penny and Rafe will have to up their game because they're about to go into a master criminal's lair without backup, and the danger—and passion—is about to explode . . .
Book Links:

Meet the Author: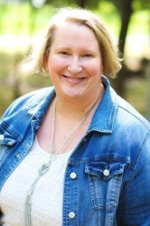 April blames her incurable chocolate addiction on growing up in rural Pennsylvania, way too close to America's chocolate capital in Hershey. She now lives in Virginia with her college-sweetheart husband, two young children, and a cat who thinks she's a human-dog hybrid. On those rare occasions she's not donning the cape of her children's personal chauffer, April's either planning, plotting, or writing about her next alpha hero and the woman he never knew he needed but now can't live without.
Website | Facebook | Twitter | GoodReads |