Today it is my pleasure to Welcome romance author
Andrea Laurence
to HJ!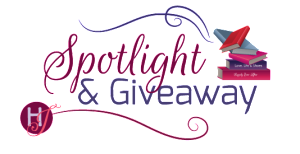 Hi Andrea and welcome 🙂
If you were written about in the newspaper, on the front page what would the headline say? Why?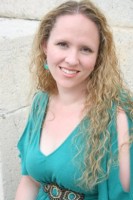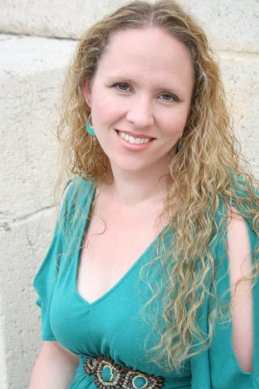 I went to a writing workshop with a newspaper editor once, and they said blood was the only way to get on the front page, especially above the fold. I don't know what I could possibly do to get in the paper, but if what they said is true, I just hope it's not my blood…
Would you rather…have 3 wishes in 10 years or 1 wish today? Why?
I think wisdom comes with age and that the wishes I would make 10 years from now would be put to better use than the 1 wish I could make today. I know that any wishes I made 10 years ago might not have benefitted me as much in the long run as I would've wanted them to.
Let's talk about your newest release: Heir to Scandal
If you had to summarize the book for the readers here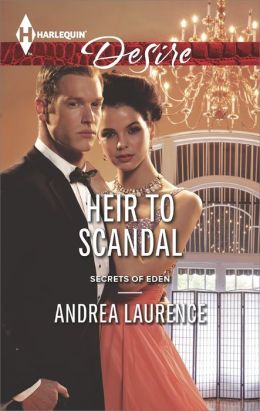 Heir to Scandal is the story of a man who has worked his whole life to avoid scandal, but he's reached a point where no matter what he does, it's going to catch up with him. When it comes in the form of his high school sweetheart, he doesn't mind as much, but will he be willing to risk everything he's worked for to have her in his life again? This is the third book in my Secrets of Eden series, so while readers familiar with those books will have an inkling about what secrets from the past are threatening to surface, there are still a few more up my sleeve to blindside the hero and the reader.
Please tell us about the characters in your book?
Xander Langston was orphaned along with his younger brother when his parents were killed in a car accident. He went to live with the Eden family at their Christmas tree farm in Connecticut. He left everything he knew behind for a scholarship to Georgetown and made the most of it. He always knows just what to say and what to do in a high pressure environment and that has served him well as a congressman. He's battled his foes on Capitol Hill, but he's about to be faced by scandals – and temptations – he's never imagined before.
Rose Pierce is a hard worker, trying desperately to overcome one obstacle after another. She sacrificed her relationship with Xander so he could go make something of his life. She sacrificed her education to care for her terminally ill mother. She has sacrificed her own dreams and desires to put food on the table and a roof over her son's head. But one thing she's always wanted was Xander. When he shows back up, it threatens to throw the delicate balance of her life into a tailspin, but she can't wait.
As you wrote your protagonist was there anything about them that surprised you?
It's funny you ask this, because I do a lot of plotting, but aspects of the character's personalities always surprise me. Xander is always so smooth. I found it amusing that he lost a lot of that when he's around Rose. She throws him so off his game that he says the wrong thing, does the wrong thing – which I find charming. No one is perfect and as hard as he tries, he's doomed to failure. I was also surprised to find Rose liked to bake. None of that had factored into my original story, then it turned out to be such an important part of her character and her dream. She isn't sitting around waiting for Xander to save her – she's eventually going to get to her dream of owning a bakery business on her own.
What scene did you most enjoy writing? Why?
The first scene with Xander and Rose was fun to write. Even the smallest exchanges between them show so much about them and their characters.
God, it was good to see him again. She felt almost like an addict who had been given a small hit of her favorite drug. It wasn't enough to scratch the itch, but just a touch of Xander in her bloodstream would start the cravings again. If she wasn't careful, when he left town, she would go through more painful withdrawal symptoms than ever before.
She topped the milkshake with whipped cream and stopped short of putting the cherry on top. Xander never ate the cherry. He always fed it to her. Why did she still remember all these insignificant things? She wished she could forget all about Xander—from his smile to his preferences to the way he could make her feel with just the simplest touch. But under the circumstances, it was pretty hard to do. Xander would always be a part of her life, whether he knew it or not.
To avoid the temptation of him dangling the cherry for her to eat, she put it back in the jar. She poured his tea, dropped in the lemon and took both the drinks out to his table. Rose had no excuses to avoid Xander any longer. As she approached, she noticed he was poring intently over a newspaper someone had left on the counter earlier. He didn't even notice her approach. Apparently, he was more firmly embedded in her thoughts than she was in his. Sadly, that didn't surprise her at all. She set his milkshake and tea on the table and he looked up, startled. "Here's your milkshake. It will be about ten more minutes on your food."
"Thank you." He looked down at the milkshake with an amused expression on his face. "No cherry?"
He remembered, too. "I didn't think you liked them."
"I do. I always did. I just knew you liked them more."
It was a small thing, trivial, really, and yet the realization was enough to soften her knees beneath her. Those were the kind of things he did that made her succumb to him. His thoughtfulness and giving nature far surpassed his good looks or bright future. She braced her arm on the back of the booth to steady herself.
What scene was the hardest to write? Why?
I think for me, the hardest scene was the one where Xander realizes what Rose has been hiding from him. (This isn't really a spoiler, it's in the blurb on the back of the book.) It's a big moment, but it was important for me to handle it the way Xander would. He's an alpha hero, but he's not the angry, shouting, knuckle-dragging kind. He's thoughtful and methodical, and he responds accordingly.
"I think we need to have a talk, Rose."
She took a deep breath. The moment had come. She had been waiting eleven long years to finally unburden herself of this secret. Unfortunately, it was the kind of secret that was harder to tell the longer you waited. Now she didn't have a choice. Rose nodded softly and shot a glance at her brother that said in no uncertain terms that he was to get out.
Craig gave her a disappointed look and started backing away. "I'm going to go see what they have in the gift shop. Text me if you need me." He disappeared down the hallway.
Now it was just the two of them. And the truth.
"Rose…" His voice trailed off in near disbelief. His palm rubbed over his face, then back over his hair. His hazel gaze was near penetrating as he focused it on her. "Do you have something you need to tell me?"
"I think you already know, Xander. Yes, Joey is your son."
Who would you cast in the role of your characters if your book was optioned for a movie?
I know the answer to this! I keep a very detailed Pinterest board for each of my books. If you want to check out the fun photos I used for inspiration, you can check out Heir to Scandal at the link here: http://www.pinterest.com/aclaurence/heir-to-scandal/. I selected Michael Weatherly as the model for Xander. He's got a boyish charm and an honest face that could easily be your high school sweetheart or the politician on your television. Anne Hathaway was the ideal person for Rose. She's the perfect mix of sweet, sexy and soulful.
If you could have given your characters one piece of advice before the opening pages of the book, what would it be and why?
I would advise them to just be honest. It may seem like the right thing to do, but lying just compounds the problem. It's the theme of the whole Secrets of Eden series, actually. Telling the truth is always the best policy. Unless, of course, your wife asks you if the dress makes her look fat. That's a trap.
What are you currently working on? What other releases so you have planned for 2014?
I have an insanely busy fall and spring coming up. You'll be seeing a lot of me! The fourth book in the Secrets of Eden series – Her Secret Husband – comes out in October and my first southern contemporary set in Rosewood, Alabama – Facing the Music – is out in September. I am currently working on the next book in the Rosewood series. Feeding the Fire will be out in March 2015.
Thanks for blogging at HJ!
Giveaway:

2 copies of Heir to Scandal – winner's choice of autographed print copy, or digital format
To enter Giveaway: Please complete the Rafflecopter form and Post a comment to this Q:

Xander and Rose were high school sweethearts that were apart for ten years before they came back together. I've always wondered how many people meet the love of their lives in high school. I, sadly, did not, but I found him after I graduated from college. Where did you meet your special someone? Any high school sweethearts out there still going strong?
Excerpt
"I'd rather you chat with me for a little bit."
Rose sank into the seat, giving her knees a much-needed break. She tried not to fidget nervously while she sat there, but she couldn't help smoothing out her uniform and picking off stray bits of lint. It was easier than looking him in the eye. "So…" she began. "How've you been?"
Xander shrugged. "Busy. I pretty much haven't stopped running since the day I moved away. School was brutal. Law school was worse." He took a heavy draw of his milkshake and smiled. "This is great. You always made the best chocolate shakes. I ended up working for Congressman Kimball," he continued, "and before I knew it, I was taking his place. But that's all boring stuff. What about you? Have you married? I was certain someone would've snatched you up by now."
"Uh, no. Not much happening on the love front, but that's nothing new. You were the only man in this whole town to ever notice I existed. Once you left, I went back to being invisible." That wasn't entirely true. There was one male in town that noticed her. One that loved and adored her. Unfortunately, he looked at her over the kitchen table every morning with the same hazel eyes that were watching her now.
Book Info:
"Yes, you have a son."
The past is about to catch up with Congressman Xander Langston…in more ways than one. While his reelection campaign is in full swing, unidentified remains surface on his family's farm and scandal ensues. Yet when he returns home, it's his reunion with Rose Pierce that's consuming all his waking thoughts.
His high school sweetheart has blossomed into a radiant beauty. The thrill of first love that Xander had once dismissed is proving to be a more enduring proposition. But Rose has a secret, too—will it put a stop to their second chance and derail his career for good?
Book Links:
Author Bio
Andrea Laurence is an award winning author of contemporary and paranormal romance. She has been a lover of reading and writing stories since she learned to read at a young age. She always dreamed of seeing her work in print and is thrilled to share her special blend of sensuality and dry, sarcastic humor with the world. A dedicated West Coast girl transplanted into the Deep South, she's working on her own "happily ever after" with her boyfriend and their collection of animals including a Siberian Husky that sheds like nobody's business.
Website | Facebook | Twitter |