Today it is my pleasure to Welcome author
Michelle Smart
to HJ!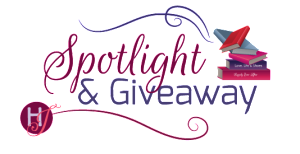 Hi Michelle and welcome to HJ! We're so excited to chat with you about your new release, Helios Crowns His Mistress!
Tell us about the book with this fun little challenge using the title of the book: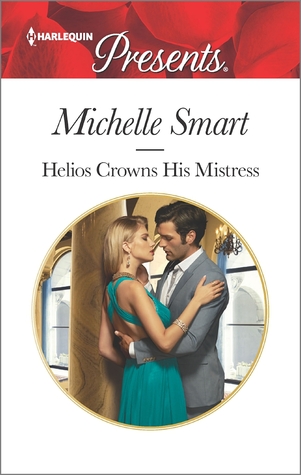 H is for Helios (sorry, an unimaginative start!)
E is for Enormous… (you decide!)
L is for Llama. There are no Llamas on Agon but I like Llamas.
I is for I'm rubbish at this challenge.
O is for Oh dear, I think I might give up.
S is for Soooo giving up on this challenge!
What's your favorite line(s) from the book?:
I had to really think about this one but on reflection, I think the following's my favourite. It comes from Amy, the heroine:
"Premenstrual? Did you really just say that? You really are on a different planet. God forbid that I should become 'emotional' because my lover has had secret dates with other women and is about to take one of them for his wife and still expects me to warm his bed. But don't worry. Pat me on the head and tell me I'm premenstrual. Pat yourself on the back and tell yourself you've done nothing wrong."
Please tell us a little about the characters in your book. What first attracts your Hero to the Heroine and vice versa?
Helios is the heir to the throne of the sovereign island of Agon. His grandfather's dying so he needs to marry and produce his own set of heirs, and his bride must be of royal blood. Marrying for duty has never bothered him – it's just another aspect of his life.
Amy's on secondment at the Agon Palace Museum, working as a curator there. She's also in search of some answers about her early life, which can only be found on the island.
The last thing either of them expect when they begin their affair, is the depth of their feelings towards each other – or how tough it will be to let it go…
When you sat down to start this book, what was the biggest challenge you faced? What were you most excited about?
As this is the third in the Kalliakis Crown trilogy, the biggest challenge was that Helios's kingdom was already set in stone, so I couldn't deviate from the world, with its laws and customs, that was already built. But really, that was only a minor thing because this book was a joy to write, from start to finish – Helios was already fully fleshed out in my mind because of the first two books, so finally writing his story was what excited me the most.
What, in your mind, makes this book stand out?
For me, it's the three princes. They're all such different characters but so bonded together. I've written two and a bit books since I finished the trilogy and I still miss them!
The First Kiss…
"What are you doing here?" he asked roughly, leaning close enough for his warm, faintly minty breath to touch her skin.
"I don't know," she whispered.
She didn't know. The closest she could come to describing it was her subconscious overriding her resolve. Now, though, the opposite was true. The sensations darting through her had overridden her subconscious and every inch of her had sprung to life. There was not a single atom of her body that wasn't tilting into him, yearning for his kiss, his touch.
"I know."
Then, with a look that suggested he wanted to eat her alive, he brought his mouth to hers and caught her in his kiss.
If your book was optioned for a movie, what scene would you use for the audition of the main characters and why?
This would be from the opening chapter, when Amy's learned Helios is searching for a wife. It shows his arrogance (he's heir to the throne; of course he's arrogant!) and the dignity Amy so desperately wants:
Regardless of the huge tug in her heart and the rising nausea, her voice was steady as she said, "Get your hands off me. We're over."
"No, we're not." Sliding his hand over her shoulder to snake around her neck, his breath was hot in her ear as he leaned down to whisper, "While you're sulking tonight, I will be thinking of you and imagining all the ways I can take you when the Ball's over. Then you will come to me and we will act them all out."
Despite praying to all the Gods she could think of, her body reacted to his words and his closeness, the way it always did.
With Helios she was like a starved child allowed to feast. She craved him. She had desired him from the moment she met him all those months ago, a powerful need that time hadn't abated.
But now the time had come to conquer the cravings.
Pressing a hand to his solid chest, resisting the urge to run her fingers through the fine black hair that covered it, she pushed herself back and forced her eyes to meet his still playful gaze.
"Enjoy your evening. Try not to spill wine down any princess's dress."
His mocking laughter followed her all the way to the sanctuary of her own apartment.
If your hero had a sexy-times play list, what song(s) would have to be on it?
Take Me to Church by Hozier.
What do you want people to take away from reading this book?
*All* the feels! It's the same with all my books – I want the reader to go on a journey with my characters and to feel all the ups and downs and all the passion they experience.
What are you currently working on? What other releases do you have planned for 2016?
My next release is Wedded,Bedded, Betrayed, which releases in June. After that, there's Catalina's story (Catalina is mentioned in all three of the Kalliakis Crown books…) which is still untitled but releases in November.

Thanks for blogging at HJ!
Giveaway:

A signed copy of Helios Crowns His Mistress (no geographical restrictions).
To enter Giveaway: Please post a comment to this Q:

The Kalliakis Princes who feature in the trilogy are all 'warrior' men. When I wrote them I had very definite inspiration for them. Who would you cast as your perfect warrior prince?


This contest will close on Feb 9, 2016 8:59 PM (PT) and the winners will be notified via email. Winner will have 48 hours to respond to my e-mail before a new winner is selected.


Excerpt from Helios Crowns His Mistress:
This is the scene in the Agon dungeons, where Amy has given a tour to a group of school children. Helios has unexpectedly joined them. Now, the children have gone ahead and they're alone on the steep narrow staircase:
"The world is full of bloodshed. That's never changed in the history of mankind. The only way to stop it creeping to our shores is through fear and stability."
Her hand tightened on the railing but she carried on climbing. "But Agon is stable. You have an elected senate. You are a democracy."
"But the people still look to us, their royal family for leadership. Our opinions matter. Our actions matter even more so."
"Hence the reason you're marrying Princess Catalina," she stated flatly.
"We are a prosperous, stable island nation, matakia mou, and it's the hard work of generations of my family that has made it so. Until the entire world is stable, we are vulnerable to attack in many different forms. We lead by example and as a people, we are united as one. Stability within the royal family promotes stability for the whole island. My grandfather is dying. My marriage will bring peace to him and act as security to my people who will be assured that the future of my family is taken care of and by extension their own families too. They know that with a descendent of Ares Patakis on the throne, their country is not only ready to defend itself but able to weather any financial storm that may hit our isles."
Somewhere in his speech they'd both stopped climbing. Amy found herself facing him from two steps above, eye-level with him.
His eyes were liquid, the shadows dancing over his features highlighting the strength of the angles and plains that made him so darkly handsome.
Her fingers tingled with the urge to reach out and touch him…
"I need to catch up with the children," she breathed, but her rubbery legs made no attempt to move.
"They know where they're going," he murmured, placing a hand on the damp wall to steady himself as he leaned in close.
His other hand caught her hip, jerking her to him.
Delicious heat swirled through her, moisture pushing out the dryness in her mouth. Her skin danced, her lips parting as she moved her mouth to meet his…
She only just pulled away in time.
Swiping his hand to remove it, she said, "I haven't said goodbye to them."
"Then say your goodbyes." His eyes were alight with amusement. "Keep running, matakia mou, but know you can't run forever. Soon I will catch you."
Excerpts. © Reprinted by permission. All rights reserved.


Book Info:
Breaking news: from the depths of the palace comes whispers of a threat to Agon. It's public knowledge that Crown Prince Helios is bound to marry the Princess of Monte Cleure, but will the discovery of his secret lover Amy Green shatter the kingdom?
An exclusive source has revealed that Amy has ended their affair – leaving Helios furious. And we all know he's not a man to be denied. Legally, Helios must marry someone of pure royal blood, so the question remains: will he do as duty commands? Or will he risk his crown to marry his mistress?
Book Links:
Meet the Author: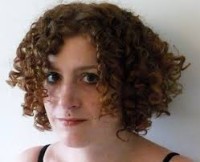 Michelle Smart is a Publishers Weekly bestselling author with a slight-to-severe coffee addiction. A book worm since birth, Michelle can usually be found hiding behind a paperback, or if it's an author she really loves, a hardback.
Michelle lives in rural Northamptonshire in England with her husband and two young Smarties. When not reading or pretending to do the housework she loves nothing more than creating worlds of her own. Preferably with lots of coffee on tap.
Website | Facebook | Twitter |