Today it is my pleasure to Welcome author
Lisa Kleypas
to HJ!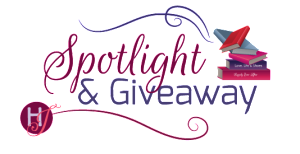 Hi Lisa and welcome to HJ! We're so excited to chat with you about your new release, Hello Stranger!

Hello dear friends!

Please summarize the book for the readers here: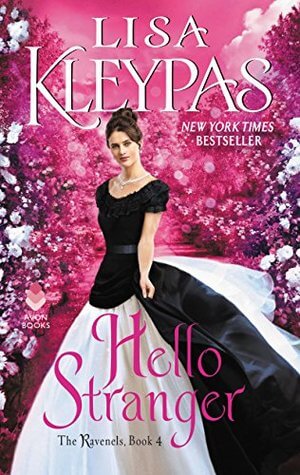 Dr. Garrett Gibson, the first female physician in England, is swept up in danger, intrigue and romance when she meets the dashing government agent and rumored assassin Ethan Ransom.

Please share the opening lines of this book:
Someone was following her.

The uneasy awareness crept along the nape of Garrett's neck until the fine hairs stood on end.

Lately she had the feeling of being watched whenever she went on her weekly visit to the workhouse infirmary.
Please share a few Fun facts about this book…
The heroine, Garrett, is inspired by the real-life woman, Dr. Elizabeth Garrett Anderson, who was the only certified female physician and surgeon in England for 20 years.
On Garrett and Ethan's second date, he takes her to a nighttime street fair, and we discover that Garrett is afraid of a certain Italian food.
There is an accurate depiction of an 1870s blood transfusion, using a device that is positively steampunk in appearance.
West Ravenel appears in the book, and as always, is an unrepentant scene-stealer.
Please tell us a little about the characters in your book. As you wrote your protagonist was there anything about them that surprised you?
It was a joy to explore the characters of both Garrett and Ethan, who have appeared in two previous Ravenel books. Although Garrett is still competent, no-nonsense and authoritative, her softer side is brought out in "Hello Stranger," and we see more of her vulnerability and her sense of humor. I knew only a tough but thoroughly romantic hero could be an equal match for Garrett, so I allowed Ethan to be far more eloquent than my usual heroes. Since he has an Irish heritage and was brought up in the Irish section of Clerkenwell, he often has that lovely poetic Irish turn of phrase. . . it was so much fun writing his dialogue!
If your book was optioned for a movie, what scene would you use for the audition of the main characters and why?
When Ethan buys Garrett a posey at the street fair. I think it reveals their chemistry pretty well!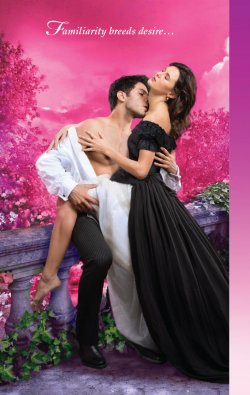 "There's no need-" Garrett began, but Ransom ignored her, browsing over the tiny bouquets of roses, narcissus, violets, forget-me-nots, and dianthus.

"How much?" he asked the flower girl.

"A farthing, sir."

He glanced at Garrett over his shoulder. "Do you like violets?"

"I do," she said hesitantly.

Ransom gave the flower-girl a sixpence and picked out one of the posyes.

"Thank you, sir!" The girl scurried away as if fearing he might change his mind.

Ransom turned to Garrett with the cluster of purple blossoms. Reaching for the lapel of her walking jacket, he deftly tucked the ribbon-wrapped stem of the posy into a buttonhole.

"Violets make an excellent blood-purifying tonic," Garrett said awkwardly, feeling the need to fill the silence. "And they're good for treating cough or fever."

The elusive dimple appeared in his cheek. "They're also becoming to green-eyed women."
Self-consciously she glanced down at the posy and touched one of the velvety petals. "Thank you," she murmured. "This is the first time a man's ever given me flowers."

"Ah, darlin' . . ." His perceptive gaze searched her face. "Do you intimidate men so badly, then?"
"I do, I'm horrid," Garrett confessed, and a mischievous laugh broke out. "I'm independent and opinionated, and I love telling people what to do. I have no feminine delicacy. My occupation either offends or frightens men, or sometimes both." She shrugged and smiled. "So I've never been given so much as a single dandelion. But it's been worth it to live as I choose."

Ransom stared at her as if spellbound. "A queen, you are," he said softly. "I could travel the world the rest of my life, and not find another woman with half your ways."
What do you want people to take away from reading this book?
I hope they'll enjoy one of the strongest female characters I've ever created, as well as a plot full of action and suspense . . . not to mention some extra-hot love scenes!
What are you currently working on? What other releases do you have planned for 2017?
Right now I'm working on "Devil's Daughter"–it's the story of Phoebe, Lady Clare (the firstborn child of my couple from Devil in Winter, Evie and Sebastian) and West Ravenel.

Thanks for blogging at HJ!
Giveaway:

3 Autographed sets of Devil In Spring & Hello Stranger and each one has a specially engraved silver whistle on a silk necklace cord (just like the one Ethan gives Garrett).
To enter Giveaway: Please complete the Rafflecopter form and Post a comment to this Q:

When Ethan takes Garrett to the evening street fair on her birthday, she tries a variety of new foods, including stuffata–a delicious Italian stew that she loves. But she refuses to try another Italian delicacy because it freaks her out a little. What's your favorite street (or fair) food? . . . and what kind would you refuse to try? (My favorite are the super crispy twirly fried potato shavings, with ketchup on the side, but I just can't bring myself to try deep fried butter)
Excerpt from Hello Stranger:
On Ethan and Garrett's first date, he teaches her some self-defense maneuvers at her fencing club:
Amusement tugged at Ransom's lips as he came to stand beside her. A shadow of whisker grain was visible beneath the close-shaven skin. His complexion was clear and fair, a striking contrast to his rich dark hair.

Slowly he reached out to take the cane from her. "We won't need this for now."

Garrett nodded, while a pulse tapped in her wrists, throat, the backs of her knees. "Shall I remove my gloves?" she asked, trying to sound businesslike.

"If you like." Ransom set the cane on the floor, along the wall, and turned toward her. "This will be easy for you," he said gently. "You might even enjoy it. In a few minutes, I'll let you throw me to the floor."

That startled a laugh from her. "You're twice my size. How could I do that?"

"I'll show you. But first we'll start with something simple." He waited until she tossed her gloves aside. "Do you remember what I said about the most common way women are attacked?"

"They're choked from the front."

"Aye. Usually against a wall." Carefully he took Garrett's shoulders and guided her backward until she felt her shoulder blades touch the hard surface. His big hands lifted to her throat, the fingers strong enough to bend copper coins. A frisson of alarm chased down her spine, and she stiffened.

Ransom let go instantly, his brows drawing together with concern.

"No," Garrett assured him hastily, "I. . . I'm perfectly all right. It's just that I've never had someone take me by the throat before."

His voice was soft. "You've nothing to fear from me. Ever."

"Of course." She paused before adding wryly, "Although when I mentioned you to my father, he warned that you were dangerous."

"I can be."

Garrett gave him a superior glance. "Every man likes to think there's a part of his nature that remains untamed and unsubdued."

"You know all about men, do you?" he asked with an edge of mockery.

"Mr. Ransom, the male sex has ceased to be a mystery ever since my first course in practical anatomy, which included the dissection of a cadaver."

That should have set him in his place, but instead he laughed quietly. "I've no doubt you can carve up a man like a jugged hare, Doctor, but that doesn't mean you understand the first thing about him."

Garrett regarded him coolly. "You think me naïve?"

Ransom shook his head. "I see no fault in you," he said, with a quiet sincerity that threw her off guard.

His fingers, dry and warm, returned to her neck with the lightest possible pressure. She felt the texture of a callous on his forefinger, like the rasp of a kitten's tongue. The contrast between the brutal strength of his hands and the incredible gentleness of his touch caused gooseflesh to rise everywhere.
Excerpt. © Reprinted by permission. All rights reserved.
Book Info:
A woman who defies her time
Dr. Garrett Gibson, the only female physician in England, already earns her living like a man. Why not take her pleasures like one? Yet she has never been tempted to embark on an affair, until now. Ethan Ransom, a former detective for Scotland Yard, is as gallant as he is secretive, a rumored assassin whose true loyalties are unknown. For one exhilarating night, they'll give in to their potent attraction before becoming strangers again.
A man who breaks every rule
As a Ravenel by-blow spurned by his father, Ethan has little interest in polite society, yet he is captivated by the bold and beautiful Garrett. Despite their vow to resist each other after that sublime night, she is soon aiding his most daring assignment yet. When the mission goes wrong, Garrett's skill saves him. Now, with government conspirators out to silence them, Ethan intends to return the favor-risking all for a love that's the greatest adventure he's ever known.
Book Links: Book Links: Amazon | B&N | iTunes | kobo | BAM |


Meet the Author: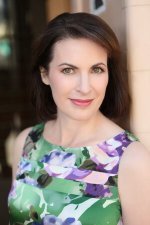 Lisa Kleypas is a New York Times bestselling author of both historical and contemporary romance. Her thirty-nine novels and four novellas have been published in twenty-four languages and are bestsellers around the world. After graduating from Wellesley College with a political science degree, Lisa sold her first book and made a full-time career of writing the kinds of romances she has always loved to read. Lisa is living her own happily-ever-after in Washington State with her husband Greg and their two children.
Website | Facebook | Twitter | Instagram | GoodReads |