Today it is my pleasure to Welcome author
Allison B. Hanson
to HJ!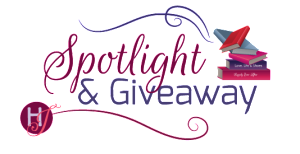 Hi Allison and welcome to HJ! We're so excited to chat with you about your new release, Her Accidental Highlander Husband!

So glad to meet you!

Please summarize the book a la Twitter style for the readers here: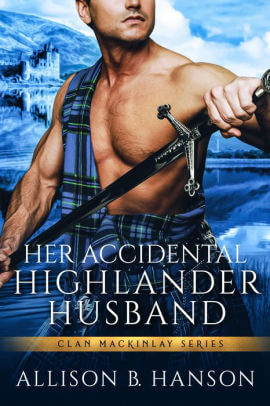 Neither of them wanted to marry, but fate had other plans…

Please share the opening lines of this book:
Looking down at her hands, covered in her husband's
blood, Marian Fletcher Blackley, Duchess of Endsmere, felt
surprisingly calm. She'd known for the last five years this
was the way it would end.
Please share a few Fun facts about this book…
I found a book on historic Scotland before I planned to write this story.
Some of the banter between the sisters comes from being with my own sister.
The original title of this book was Highlander Honor
I started writing this book on February 18, 2019
It took 84 days to complete.
What first attracts your Hero to the Heroine and vice versa?
The heroine is attracted to his tenderness, despite his imposing size.
The hero is attracted to her courage. (And maybe the fact she shoved her breasts in his face when they first met.)

Using just 5 words, how would you describe Hero and Heroine's love affair?
An accidental happily ever after.

The First Kiss…
The heat sizzled between them, drawing her in.
He is kind. He is tender. He will not hurt me. She
repeated the words like an oath, praying her body and mind
would be at peace with what she both hoped and feared
would happen next.
As he leaned down, she went up on her tiptoes to meet
him. His lips touched hers with a tenderness she'd never
known but somehow expected from this man. Everything
about him—despite his hard muscles and intimidating
size—was tenderness incarnate.
Without revealing too much, what is your favorite scene in the book?
"I'm sorry I didn't knock. I interrupted you." He didn't
look the least bit sorry as he studied her face, his gaze
settling on her lips.
Her tongue darted out to moisten them, and his pupils
flared.
"Are you?" she asked coyly, remembering her training
on how to flirt. "Sorry?"
"No. Not even a wee bit," he admitted and shook his
head. A slow, mischievous smile took over his handsome
face. "In fact, I'm planning to be here earlier and earlier
each night, to be sure to catch you just like this."
If your book was optioned for a movie, what scene would be absolutely crucial to include?
She hesitated, then said, "It almost sounds as if you did
those things on purpose to earn my ire."
"That would be bloody foolish." His gaze glanced away
from hers. "But it's also true." He winced. Christ almighty.
"I'm sorry."
"You wanted me to be angry with you?" She looked
confused, and rightfully so, but still not angry.
"Yes—no. I wanted you to feel comfortable enough to
argue with me. I thought if we had a disagreement and you
and I scrapped a bit, when it was over you would see I hadn't
hurt ye, and you would no longer be afraid of me."
Readers should read this book …
If you like brave heroines and big, strong Highlanders with a sweet, gooey center.
What are you currently working on? What other releases do you have planned?
The second book in the Clan MacKinlay Series, Her Reluctant Highlander Husband.
Thanks for blogging at HJ!
Giveaway:

A Highlander mug filled with my favorite treats. *Mailed within the US only.*
To enter Giveaway: Please complete the Rafflecopter form and Post a comment to this Q:

Have you ever been to Scotland? If not, is it on your list of places you'd like to visit?
Excerpt from Her Accidental Highlander Husband:
As he bent to lift the next stone he caught movement in
the trees. A woman bolted out of the forest and ran straight
for him, as if he'd wished for a lass and the fairies had
delivered her right out of the glen.
"Help me, please," she rasped, her breathing labored
from running. He could barely hear her over the sound of
loud barking. Three hounds sprinted from the woods with
two horsemen directly behind.
Taking in the woman's tattered gown and shoeless feet,
he would expect her to be a wench from a nearby village,
but her speech sounded rich and cultured.
English.
When she reached Cam she didn't stop. She grabbed
hold of him and shimmied up his body as if he were a tree.
Her bosom heaved right in his face.
A better man might not have noticed, but Cam was not
a better man.
"Help," she repeated. "Sister. Kenna," she managed to
get out between gasps of air.
Cam hadn't gotten a good look at her, but she surely
didn't look like Lady Kenna. Kenna's hair was fiery red and
curly, where this lass was golden-haired…under the dirt.
"Hey there," one of the men on horseback called as they
drew up in front of Cam where he held the trembling girl.
The hounds continued to bay as they circled him. "Turn the
girl over to us and we'll leave you to your work."
The man was also English. Some kind of guard, Cam
guessed by his dress.
"I'll do no such thing," Cam said stiffly. He didn't like
being ordered about by a scrawny Englishman on his own
clan's lands.
"She is a criminal, a fugitive from the Crown's justice,
and I have orders to bring her back to England where she
will be hanged for the murder of her husband, the Duke of
Endsmere."
If this was indeed Kenna's sister—and he believed the
lass—Kenna would not appreciate him handing her over to
certain death.
"Call off the dogs," he said when the woman had made
it to his shoulders in her effort to get away from the snapping
jaws.
A Scot wearing MacDonald colors moved his horse
closer and called the hounds back.
"I am afraid ye have the wrong woman," Cam said with
a look of disgust. "This canna be the wife of the late Duke of
Endsmere, because she's my own wife, Mary." He wrapped
an arm around the woman and set her on the ground next to
him. She gripped his hand and hid behind him. "Isn't that
right, love?" He squeezed her hand, silently telling her to
comply.
The woman nodded emphatically. "Aye. This be my
husband," she said in a Scottish brogue that would do her
clan proud.
The English twit snorted and shook his head. "Trust
me, friend, you do not wish to be caught up with the likes
of her."
"I'm afraid I'm already caught up, friend. You'll not beThe Englishman let out a huff and turned to the Scot
for help.
"You say this is your wife?" the Scot asked.
"Aye. She's my wife. And I am the war chief of Clan
MacKinlay. You have no right to take her off clan lands
without an order from King Charles and permission from
our laird."
The Scot nodded once and turned to the other man.
"Whether or not she was his wife a moment ago, I assure
ye they are now wed. They stood before witnesses with hands
bound and declared themselves married. Under Scottish
law they are hand-fasted, and it is a binding marriage."
Cam glanced down at the woman's hand in his, her
fingers clenched as tight as her small hand could grasp his
larger one. A tattered piece of her dress had been tangled
around their wrists as she'd scrambled up his body. She was
holding on to him now as if preparing to be bodily pulled
away.
He played through the past moments and realized what
the MacDonald arse had said was entirely true.
Bloody hell.
Excerpts. © Reprinted by permission. All rights reserved.


Book Info:
Marian Fletcher Blackley, Duchess of Endsmere, has been on the run from the English Crown for weeks since killing her abusive husband…no matter that it was self-defense. She has only one safe place to go—the MacKinlay clan in Scotland, where her sister is the laird's wife.
War Chief Cameron MacKinlay has vowed never to marry after witnessing his widowed mother's grief. He has his lands and his clan, and that's enough for a good life. When one day a sprite of a lass comes running out of the forest with hounds nipping at her heels and an English bounty hunter not far behind, he feels compelled to save her by claiming the disheveled duchess is his wife. But he certainly didn't intend to marry her for real!
And now he'll do anything to protect her…
Book Links: Amazon | B&N | iTunes | Goodreads |


Meet the Author:
One very early morning, Allison woke up with a conversation going on in her head. Unable to go back to sleep, she went to the computer, and began writing. Years later it still hasn't stopped.
Her romances include historical, paranormal, sci-fi, fantasy, and mystery suspense. Allison lives near Hershey, Pennsylvania. She enjoys candy immensely, as well as long motorcycle rides, and running.
Website | Facebook | Twitter | | Instagram |