Today it is my pleasure to Welcome romance author 
Alissa Callen
 to HJ!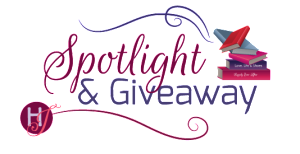 Hi Alissa and welcome to HJ! We're so excited to chat with you about your new release, Her Big Sky Cowboy!
What can you tell us about Her Big Sky Cowboy?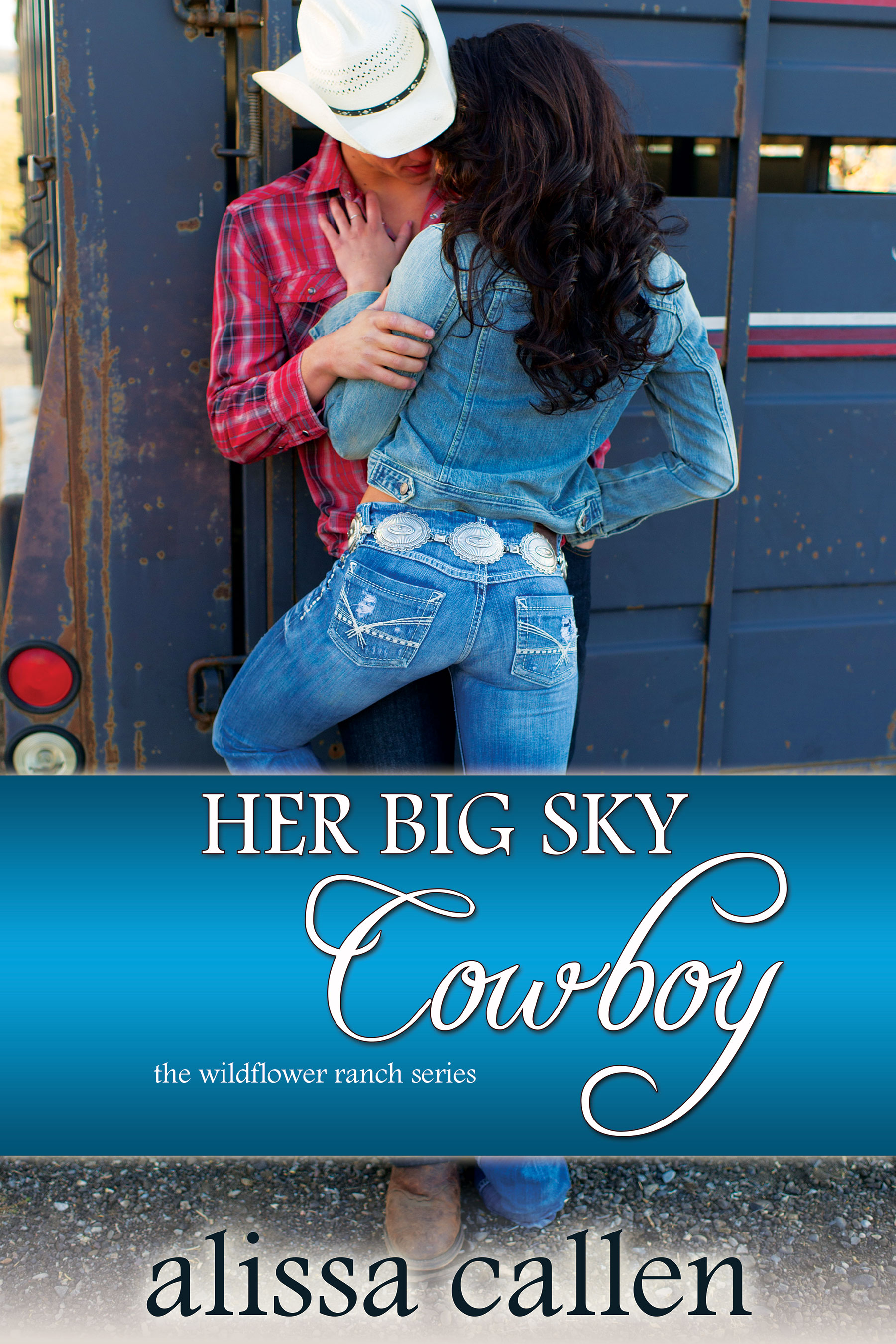 Her Big Sky Cowboy is a story about hope, second chances and family. It is set on a high-country Montana ranch named after the pink summer hollyhocks that grow beside the creek. It features a little boy, who loves bugs and is in need of a family, a cowboy who life has taught that silence is the best answer and a woman who possesses the love and compassion to heal them both.
The inspiration for Finn came from one of my own children, who is now a teenager and who's bug-catching and non-talking days are long behind him. The ranch setting came from a memory of wildflowers while hiking in the Rocky Mountain National Park. And the inspiration behind the mischievous puppy, Bug, is our real life puppy, Milo, who'd chew on my chair as I'd write.
Please share a few Random facts about this book…
I made swamp juice to see what it looked and tasted like. None of my children wanted to try it!
My daughter and I went to the creek to catch water bugs for research.
I spent way too much time "researching" on Pinterest.
I'm starting to use American words in my daily life. I told my son to take out the trash (garbage) last night.
Excerpt:
The truth was she didn't need any help to remember Zane Nash. Or the awareness that had curled through her as their eyes had locked across the fire pit. In that brief moment it was as though all the dreams that had caused her to defy her family and head west to Montana had a chance to come true. But then the grey-eyed and wide-shouldered cowboy had never looked at her again. She also suspected he'd gone out of his way to avoid her for the rest of the night.
"Trinity, I know you remember Zane. I also know you know who sent those roses. Maybe Mr. Red Rose Man isn't your Mr. Right, but he does exist and is out there somewhere."
Trinity laughed to mask her fears. She was an eternal optimist but with Ivy having found her 'happily ever after' with rancher Rhett, Trinity's certainty that she too would find such happiness decreased with every lonely summer vacation.
"Let's hope Mr. Right does exist. But I'm starting to think he rides a unicorn and is a mythical creature himself."
Ivy joined in with her laughter. "What happened to Mr. Right being articulate, well dressed and letting you be the boss?"
"Oh, he's still all of those things but whatever far-off kingdom he's hiding in with his unicorn, it isn't Marietta."
"Are you sure? He could be hiding in plain sigh."
Trinity shook her head not so much in reply to Ivy's teasing but to clear her mind of an intense grey gaze. "I've lived in Paradise Valley long enough to know he's not here."
A familiar white pickup drove into the summer campgrounds, a trail of bone-dry dust in its wake. Hank, Hollyhock Creek's ranch foreman, had arrived to collect Finn. He must have sorted his sick calf.
"Finn's ride is here." Trinity glanced at the child next to her. His small red-shirted chest rose and fell in the timeless rhythm of sleep. "So I'll say good-bye."
"Okay. See you soon. We're looking forward to you staying next week. Rhett especially. He says if he has to give his opinion on another color sample he's spending the rest of the summer in the line cabin away from his sisters. He has no idea what the difference is between Persian and Royal blue."
Trinity laughed softly. "Poor Rhett. If he had to decide between cows I'm sure he'd have no trouble. Tell him I'll help choose the color for the bridesmaid dresses. See you Monday."
Trinity ended the call. Her arm lowered but instead of returning her cell to her pocket, she stared out at the pathway, her phone forgotten in her hand.
The tall and lithe cowboy who strode toward her didn't resemble the bowlegged and wizened ranch foreman who'd previously collected Finn. And unlike Hank, no white smile flashed across his face as he drew near. Instead the tanned planes of the man's handsome face remained settled in remote lines.
Heart hammering, she made no move to wake the warm child sleeping against her or to stand.
The cowboy halted on the bottom porch step. Beneath his battered Stetson too-long dark hair curled over the collar of a shirt that was once blue but was now a sun-bleached grey. The left knee of his fitted jeans was ripped and thick dust coated his right side as though he'd lain on the ground or barn floor.
Slate-grey eyes met hers.
Her chin tilted. She hadn't forgotten a thing from the night of the bonfire. There was no doubt the scruffy and unsmiling man before her was no regular Hollyhock Creek ranch hand. He was Zane Nash. Finn's uncle.
Mr. oh so Wrong.
Thanks for blogging at HJ!
Giveaway: 

An e-copy of Alissa's "Cherish Me, Cowboy" +  $5 Starbuck Giftcard
To enter Giveaway: Please complete the Rafflecopter form and Post a comment to this Q: 

In Her Big Sky Cowboy, Trinity is given a 'lucky' cowgirl shirt? Do you have anything, or do anything, to ensure you'll have good luck?
Meet the Author
Author Bio
When not writing Alissa Callen plays traffic controller to four children, three dogs, two horses and one renegade cow who really does believe the grass is greener on the other side of the fence. After a childhood spent chasing sheep on the family farm, she has always been drawn to remote areas and small towns, even when residing overseas. Once a teacher and a counsellor, she remains interested in the life journeys people take. Her books are characteristically heart-warming, emotional and character driven. She currently lives on a small slice of rural Australia.
Social Media Links
http://tulepublishing.com/authors/alissa-callen/
http://www.alissacallen.com/
https://www.facebook.com/pages/Alissa-Callen-Author/355366704552838
http://www.pinterest.com/alissacallen/