Today it is my pleasure to Welcome author
Nicole Locke
to HJ!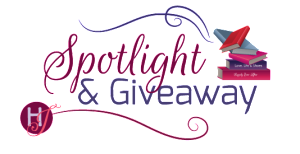 Hi Nicole and welcome to HJ! We're so excited to chat with you about your new release, Her Christmas Knight!

It's wonderful to be here again!

Tell us about the book with this fun little challenge using the title of the book: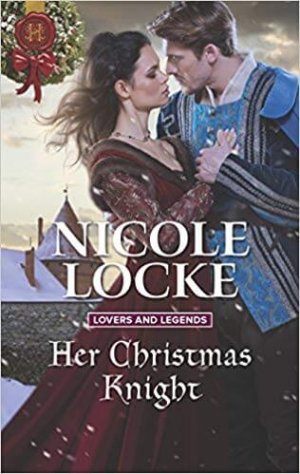 What can be said about an impossible love? About a man whose impoverished childhood separated him from the woman of the most privileged family in their town. What happens to that same man, who leaves to find honour and wealth only to sacrifice it all to protect his friend. Who now, in the eyes of the king, has turned traitor.
What happens when that traitor is then confronted by a spy threatened by the king to capture him? What happens if that spy is the very woman he's longed for all his life?
So begins the story of Her Christmas Knight.
What's your favorite line(s) from the book?:
But he couldn't be the man she knew. She hadn't heard from him or seen him for more than six years. She'd thought him dead. She wanted him dead.
'Hugh?' The name escaped before she knew she still had a voice, and the corner of his lips lifted.
She knew that crooked smile. She knew that smile all too well.
When you sat down to start this book, what was the biggest challenge you faced? What were you most excited about?
Hugh made the vow to protect Robert of Dent in the story The Knight's Broken Promise. Once he made the vow to lie to the King of England that Robert was dead, he became a traitor. But he is a traitor who needs to remain a traitor. To do otherwise means Robert and his family would die. So I needed to find a woman strong enough to not only shoulder that burden, but find a way for all of them to have their happily ever after. Then I found Alice, a woman who…while Hugh was making his own vows…made a few of her own.
What, in your mind, makes this book stand out?
The Lovers and Legends is a Medieval series that is history light and character happily ever after heavy. Each book reads as a standalone, but they weave the families together so that a character that you fell in love with from one story will have their own HEA. What I love most is that I can show glimpses of previous characters in new stories. Thus, we get to see babies, marriages, more snappy dialogue, etc.
The First Kiss…
Hugh.
Hugh holding her tightly, holding her as if she would fly away on the storm he held in his eyes. The scratch of his jaw, the intent of his lips demanding against hers.
Until she held him just as tightly, her fingers linking at his nape, entwining with his curls and the velvet of his collar.
She thrust her body up to meet his. So there was no dark, no desk, no room. Only him.
And there were no more demands but only coaxing as her lips softened against his and she opened for him. Opened as she had wanted to that day long ago. But she knew that it wouldn't have happened like this then. It was the dark, the circumstances, the fact that they'd waited.
It was worth the wait. There was a sound—his, hers—as he pulled her more to him, as she pulled back. He yanked his lips away, slid them along her jaw, behind her ear. Her fingers kneaded him, bringing him closer, tighter. Wanting more.
And then there were words.
'Alice…'
'Please,' she said, rubbing her cheek along his more abrasive one, moving her fingers along his shoulders, feeling his muscles tense along his arms, his back.
There was a hitch of his breath when she slid them along his lower back and up—up until she was fully pressed against him.
'All this time…' he said, his lips trailing down to her neck. 'All my imaginings… I couldn't know… I wouldn't.'
If your book was optioned for a movie, what scene would you use for the audition of the main characters and why?
It would be the scene where Hugh traps Alice, who is sneaking into a room to find clues to catch the traitor. Through their heated conversation, Hugh realises Alice's life and her family's is in jeopardy unless she finds the Half- Thistle spy and turns him in to hang. In other words, she is searching for him. Knowing in that moment they are both doomed and too stunned to make a plan…he kisses her for the first time. I'm sharing the excerpt below!
What do you want people to take away from reading this book?
Love has more strength that we give it credit for. It can take our burdens and worries. We simply need to believe in it and each other.
What are you currently working on? What other releases do you have planned for 2018?
I'm working on two books for the end of the year. Both are characters from The Knight's Scarred Maiden. Nicholas' story I'm wrapping up and the one I'm starting is Reynold's. Yes. He is the baddie in that story…or is he?

Thanks for blogging at HJ!
Giveaway:

One signed paperback copy of Her Christmas Knight. Available internationally!
To enter Giveaway: Please complete the Rafflecopter form and Post a comment to this Q:

It's a Yuletide tradition that saves the lives of Hugh and Alice, what's your favourite holiday tradition?
Excerpt from Her Christmas Knight:
But there was something more here. Something he needed the answers to, but didn't want to ask. Still…
'I need to understand first. The King sent you back to Swaffham to look for something in Lyman's house?'
The King had sent him to look for the Half-Thistle Seal, to pay close attention to the Fenton family. Could it be that the King suspected Lyman as well as the Fentons? That might be the break he needed in this nightmare he was embroiled in. Him returning to Swaffham, facing his past, facing Alice. If he could place the blame on this man who stared at Alice too lasciviously then something good would come of it.
Except it didn't matter if it was Lyman's house or all the houses of Swaffham. The real trouble was if the King had sent her to look for the Seal, that only meant she looked for him.
'It isn't necessarily Lyman's house I need to search,' Alice continued. 'It's all the houses. After I played his game of finding a seal—'
'A seal—?'
Denying the truth didn't stop the words. His body shook, shuddered, and he exhaled his held breath. The Seal. If the King had sent her to find it, that meant he didn't trust Hugh. It was possible that the King suspected him. But that couldn't be true. He'd been careful. Lives were at stake.
He'd been careful.
Before he knew what he was doing he took steps to be next to her, to touch her. By placing his hand on her arm he could solidify whatever words they would now exchange. Not the stuff of nightmares, but reality.
'It was only a game—or so I thought.'
He didn't want to discuss games. 'What seal?'
'The game at the Tower of London was a test to find a fake seal. When I was the winner the King deemed me worthy of finding a true seal.'
There would be no coming back from what she was about to say—no remedy. He wouldn't be able to hide his thoughts or reactions from her. If she looked for the Seal she would find him. He couldn't lie or hide the truth from her. Either way he would be found out for the traitor he was.
His past separated him from her; his present made it all the more unbearable. His lineage had been forced upon him, but the Seal was his own inspiration. His own blackened deed.
Alice, who was always so determined to right wrongs, to fix misdeeds, had been commanded—threatened—by the King to find a traitor. If she found the Seal—if she found him—she would know him as a traitor. And the only way for the King to right the wrong would be to execute him.
It wasn't his death he worried about. It was the loss of that unreserved admiration in her eyes when she looked at him. She'd never tried to fix him before. Now she would see him as an enemy.
He had thought himself, if not safe, at least secure that the King had sent only him. But he hadn't. And right now he didn't want to think about the King not trusting him. He only wanted to think of what Alice was about to say and how he would react.
'What seal?' he repeated.
'A small one with a half thistle,' she said in the dark.
Hugh kissed her.
Excerpts. © Reprinted by permission. All rights reserved.


Book Info:
A knight to protect her—this Yuletide
By order of the English king, Alice of Swaffham searches London nobility for the traitor dealing information to the Scots. Little does she know that the mysterious spy she seeks is the man she once loved and thought she'd lost forever…
If Hugh of Shoebury felt unworthy of Alice before, as the Half-Thistle spy he can never claim her heart. Now he must fight to keep not only his dark secrets—and Alice—safe from a vengeful king…but also his burning longing for her at bay!

Book Links: Amazon | B&N | GoodReads


Meet the Author:
Author of the Lovers and Legends series for Harlequin Historical!
Website | Facebook | Twitter |