Today it is my pleasure to Welcome author
Geri Krotow
to HJ!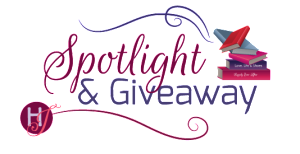 Hi Geri and welcome to HJ! We're so excited to chat with you about your new release, Her Christmas Protector!

Hello Fellow Harlequin Readers!

Please summarize the book for the readers here: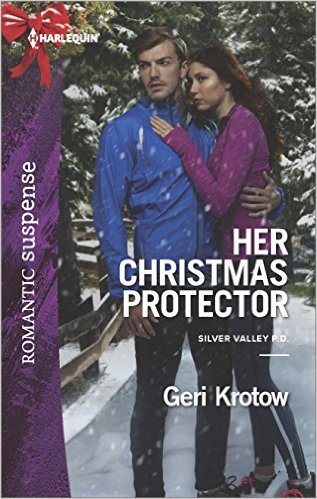 Zora and Drew grew up as neighbors from middle through high school. Life separated them until a serial killer in their hometown brings them back together over a decade later. Zora's former Navy Intel and currently working undercover for the government shadow agency The Trial Hikers to take down a murderer who is targeting female ministers in Silver Valley. Bryce is a Detective with Silver Valley PD working on the same case. Once he figures out that the woman under the wig is Zora, the sparks ignite their very-adult chemistry. But first, they have to catch the killer or risk losing everything to this evil.

Please share the opening lines of this book:
Detective Bryce Campbell climbed out of his aging Ford Mustang and walked across the Silver Valley Police Department's graveled lot to the waiting …
Please share a few Fun facts about this book…
Silver Valley, PA is a fictional setting based on the area I live in. I had great fun interviewing the local PD, Coroner, Prison Warden, Emergency Services Headquarters employees, and many, many more dedicated citizens who serve our community. It's always cool to open someone's eyes to the world of romance, and to enlighten them that our genre takes our facts and scenarios seriously. While I'm not in law enforcement, and my police procedural descriptions are far from perfect, I worked hard to keep the crime aspects as realistic as possible. With the magic of romance thrown in, of course!
On another note, I had so much fun writing the love scenes in this book. Harlequin Romantic Suspense is a sensual line that allows me to combine my love of suspense and thrillers with an emotionally as well as physically powerful romance.
If your book was optioned for a movie, what scene would you use for the audition of the main characters and why?
I would use the scene where Bryce realizes the "minister" he's been working with is in truth Zora from his youth. It shows him in a vulnerable place emotionally as he's not sure if she's been shot to death or not, and Zora is reeling from taking a bullet to her Kevlar vest. I loved the scene that played out in my mind of her red hair streaming over his arm. I hope I did it justice in the actual pages. You can be the judge here:
Bryce ran the rest of the way up the dirt driveway to the farmhouse. His gut had told him tonight wasn't going to go smoothly, and it wasn't only because he suspected Colleen Hammermill wasn't who she said she was.
He'd heard gunshots exactly four times in his ten years on the SVPD. Two were when hunters had been in an off-limits area and one was when he'd fired his own weapon to take out a convenience store robber who'd shot a cashier and then pointed his gun at Bryce.
The fourth was ten seconds ago, in the dark fields surrounding the farmhouse he'd followed Colleen Hammermill home. Superintendent Todd had given him her address when he'd texted him after the ceremony.
"Need backup, Cherry Creek and Skyline Drive. The old Shropesbury farm."
He shoved his phone back into his chest pocket and kept running, weapon drawn. He'd explain to his boss later why he'd made the decision to follow the "chaplain" home.
The house was dark but the side of the structure was lit as a dog barked incessantly, probably inside. He scanned the surroundings as he approached but found no one near the house. No one running away, either.
A still figure lying on the ground came into view as he crested the top of the drive. Sirens grew closer but they weren't here yet. He did a rapid check of the shrubs and trees around the house for an assailant.
Once he was satisfied there wasn't a shooter in the immediate vicinity, he went to help the chaplain. Backup would scour the woods around the farm later. She was conscious but looked confused as she struggled to sit up.
"Hang on, are you hit?"
A pale, feminine hand brushed her chest at heart level.
"My vest…"
"I've got it." He lifted her school jacket up, revealing a tight-fitting T-shirt underneath. It was stretched over a bulletproof vest.
Holy shit. No way was this woman only a minister.
The glint of metal peeked from a hole in the shirt. The shooter had aimed for her heart.
"You're okay. You still have your Kevlar on. Good going." He eased her back and was relieved she didn't fight him. She had to be on the verge of being in shock and the EMTs couldn't get here soon enough as far as he was concerned.
As he laid her back, a sheen of red hair caught his eye, right at her temples. Where her wig was sliding off.
Her wig.
He removed it the rest of the way. Thick, lustrous red hair spilled into his hands.
"Zora." He breathed out her name before he could stop himself.
"Bryce, I'm undercover."
"For who?"
She closed her eyes, shielding him from the pale green irises he remembered too well.
She stayed silent, but was still breathing.
Did the shooter want "Colleen the chaplain" dead, or the girl—no, woman—he'd once dreamed of spending the rest of his life with?
What do you want people to take away from reading this book?
That we never really know who are neighbors are, do we? Seemingly innocuous people are moving into Silver Valley, yet they are former members of a cult that was broken apart in Upstate New York decades ago. The same cult Zora escaped from at age twelve. This is the backdrop for the Silver Valley series, while each book has its own crimes to solve and hot love story to tell!
What are you currently working on? What other releases do you have planned for 2015?
This is my second and last release for 2015, but in March 2016 I have Book #2 of the Silver Valley PD series releasing. Wedding Takedown will continue with the dangerous cult that appears to be settling in Silver Valley, and have a murder of its own–the Mayor's Assistant. The grisly murder is witnessed by Kayla, the florist introduced in Her Christmas Protector, who must work with Detective Rio Ortega, also introduced in the first book. Harlequin Romantic Suspense is very interested in the following SVPD books and I hope to have happy news for my readers soon! Sara thank you so much for having me and my stories. It was a delight to meet you at the Waldorf Astoria in NYC this past summer. Sara and I danced the night away at the Harlequin party which hosts authors and industry professionals like Sara to celebrate the power of romance. We are so lucky to have Sara supporting our genre!

Thanks for blogging at HJ!
Giveaway: I'm celebrating the launch of a new series, Silver Valley PD. I'll send one lucky winner a copy of Her Christmas Protector, signed as you wish. US only please, thanks for understanding!

To enter Giveaway: Please complete the Rafflecopter form and Post a comment to this Q:

It's that time of year, whatever holidays we celebrate. The stress of the end of the year, end of the semester, work projects, shopping, eating too much, traveling–it knocks me off my feet, I tell ya! My go-to stress relievers are reading and reading. Some knitting thrown in, too, in front of a strictly romance-only movie. What are your stress relievers this time of year?
Excerpt from Her Christmas Protector:
Chapter 10
Crystal chandeliers glittered in the marble-floored foyer as Zora's heels clicked on the hard surface. She'd opted for practical but still-pretty shoes, not wanting to look like she was ready to run the distance in her heels but needing to be able to. The rhinestone-encrusted shoes set off her dress perfectly. As she'd thought, Claudia agreed to Zora ditching her Kevlar "only if Bryce is with you each step of the way, including getting you safely back into your home."
She pulled up her crystal-sequined bodice. It felt almost as heavy as her vest, albeit much more sparkly and feminine. Soft navy organza flowed from the bodice's waist to the floor, making Zora feel like a floating fairy princess.
"The lights are reflecting off your dress. You look like an angel." At Bryce's whispered observation near her left ear, Zora sputtered the tiny sip of champagne she'd tried, all over the marble floor.
"Careful." His hand kept her grounded as it remained on her bare skin, his arm draped casually over her shoulders and upper back.
"It's a little difficult to feel like a heavenly vision with this wig and these glasses." Instead, she figured she looked like a spinster librarian sprung loose for a night of revelry. And the warmth of his hand on her back and shoulders was in direct opposition to their mission and her need to keep her heart safe.
"I see past that."
Did he feel the delicious shiver his reply sent through her?
"You must be Reverend Hammermill." A strange voice boomed into their intimate space.
"Yes. And you're Chuck Wainright, I believe?" At the newscaster's nod, Zora turned toward Bryce.
"Allow me to introduce my fiancé, Bryce Campbell."
"We've met—many moons and cases ago, right Detective Campbell? How are you doing?"
Bryce and Chuck shook hands, and they all chatted for a bit about the gala and the beautiful surroundings. The newscaster was a reporter at heart, however, and couldn't let the opportunity to dig go by.
"It must make you feel safer to have Bryce around, with a serial killer on the loose, Colleen. Especially one targeting female ministers."
Zora braced herself and issued her practiced reply.
"My vocation is to help others with their faith, so what good am I if don't practice it myself? Having Bryce nearby is certainly a comfort to me and the entire Silver Valley Community Church congregation, but it's my faith that allows me to go to the office each day, and to continue with our Christmas schedule. And I have faith in SVPD, too. They'll catch the killer."
"Still, it has to be frightening."
"I noticed you said 'serial' killer, Chuck. Technically we don't know who we're dealing with yet." Bryce's voice was low and he maintained a casual stance but the challenge in his tone was unmistakable.
"Come on, Bryce, you and I have known each other long enough. You mean to tell me you don't think the Female Preacher Killer isn't a sociopath, a serial killer?"
"I didn't say any of that. I'm just stating the facts, Chuck."
"The facts are all I'm going by, too." Chuck looked at Zora as if expecting her to intercede and placate their sparring. Zora kept her smile in place and simply nodded as if they were all having a grand time.
"Oh, I see someone we must speak to. It was so nice seeing you, Chuck."
"You, too."
Zora didn't miss Bryce's tight smile or the way it quickly disappeared once Chuck was out of sight. "Let me guess, you hate the press in all forms."
Bryce looked surprised. "Not at all. They have their job to do, and in Silver Valley they usually do it very well."
"But?"
"But I don't appreciate the sensationalism that can overshadow otherwise solid reporting. When we're trying to solve a major case, the last thing we need is a fear-frenzied public trying to take matters in their own hands."
"The public needs to know if they should take safety measures."
"Of course. That's why I do this job, why you're doing yours, I assume. But it's not license to give out crime scene details that could compromise our objectives."
"What details have they given out?"
"None, but only because I spoke to Chuck one-on-one last week. I asked him and the station to withhold the fact that the shooter left flowers with each minister right before he killed her."
"Are we sure it's a 'he'?"
"Yes. You don't think the man you saw at the football field was a woman in disguise, do you? The profiler is all but certain it's a man."
"No, it was a man. But he was too far away and I had these awful glasses on. He could have been wearing a wig, I suppose. I do agree, everything suggests it's a man." She stopped abruptly and Bryce's hand moved from her shoulder to her elbow. He gently squeezed.
"What, Zora?"
"It's Colleen, remember? Nothing's the matter, except…the day I went to see Claudia, when you were…" She didn't want to mention the Trail Hikers or Claudia in public, no matter they were in a corner of the lobby off by themselves.
"Yes?"
"I stopped in to tell her something, and it's a long shot, but…" She shook her head as she saw the governor approach them. "I can't talk now. We'll go over it later."
The newly elected governor paid no notice to Zora as he zeroed in on Bryce.
"Governor."
"Bryce."
Bryce knew the governor?
Of course he did. Bryce seemed to know everyone.
"I can't thank you enough for all you did for us with the interstate road rage case."
"It's my job, sir. Glad SVPD could help."
Sharp eyes met Zora's and a broad smile lit up the politician's face.
"And who is this lovely lady?"
"Governor, this is Colleen Hammermill, my fiancée. She's the new minister at Silver Valley Community Church."
"Wonderful to meet you, Colleen." The governor's grasp was firm and warm. "My family went there when I was a boy. I have such good memories of Sunday school—well, the cupcakes and other treats are what I remember most—and of picnics and Boy Scout meetings. It's not the church it was then, but it's so nice that it's still thriving and here for the community."
"What do you mean it's not what it was, Governor?"
"That's right, you're the interim. Are you from the area?"
"More or less. But I don't know the whole history of my church, if that's what you mean."
The governor paused as if gathering his thoughts.
"It was originally a place where pioneers seeking to head west stopped for a last-minute prayer before they faced the wilds of western Pennsylvania. Then it was a Civil War interim church, put up as a place for the Union Army to have some respite and say a prayer or two before they had to go into battle. After the war they built a real church on the spot, where it remained for over a hundred and fifty years. When I was in high school—I imagine I'm at least twenty years older than both of you—they made it into the bigger complex it is now, with the intent for it to be nondenominational so that the entire Silver Valley population would feel comfortable there. It was never meant to compete with other churches but to act more as a meeting center for all."
"They've had a series of ministers of different denominations for as long as I remember." Bryce nodded in agreement with the governor.
"I have to admit I've been worried about Katherine, and now you know you need to take extra precautions, Colleen." The governor looked at her with concern.
She nodded and smiled. "I have the best protection I could hope for." She turned to Bryce and gave him a smile she imagined a fiancée would offer the man she loved.
Bryce smiled back and her breath lodged somewhere in her throat.
The governor coughed, not unlike Shirley Mae had, with a little extra emphasis, and they turned to him.
"I'm glad to see it. I've got to go give the opening remarks, but please, Bryce, call my secretary and get you and Colleen on the docket for dinner with Elaine and me."
Dinner with the governor and his wife?
"Will do, sir."
He cut a trim figure as he walked across the lobby toward the dais.
"I didn't realize you were friends with the governor."
"Neither did I. We met and worked together when he was still a state senator. I was a rookie on SVPD and helped with security on several public events. Sometimes they got a little rowdy and he always remembered to thank the force for our work. Once he was elected governor last year, he called me and asked if I was happy on SVPD, which I am."
"Did he offer you a job?"
"Maybe." Bryce's lips twitched. He was so intent on looking at his mouth, she wasn't prepared when he quickly leaned over and placed it on hers in a brief but warm kiss. "We have to play the part, remember?"
How could she forget?
"You're doing a good job of it."
"Let's keep it going—they're about to start the orchestra."
"We're not going to dance!" She wasn't the best at ballroom moves.
"Oh, yes, we are. We have our 'future marriage' to celebrate, and you have to raise some money for Silver Valley Church, don't you, Reverend Hammermill?"
Without outward protest, she allowed him to grasp her hand and walk her toward the ballroom.

Bryce never stopped being a cop. He knew that much about himself. It was second nature to check for all the exits in any building or room he entered, noting when and if he saw someone or something out of place for the particular event.
But damn it, he was having a hard time focusing on anything but Zora when he held her in his arms. Her dress and the way she carried herself drew the admiring glances of their fellow gala-goers, but he knew the men were drawn by her figure. She was all curves and elegant sex appeal in the holiday ball gown she wore with confidence born of a woman who'd served in the Navy all over the planet as she had.
"What were you going to tell me earlier?" Keeping it on business would help him focus.
"Not here."
"Is it relevant to the case?"
"Probably not, no. But you should know, just in case. How long do you think we have to stay here?"
"Why, Reverend Hammermill, are you propositioning your fiancé?"
She pulled back and looked up at him. Even with the ugly wig and ridiculous glasses her beauty was evident. As was her agitation.
"Trying for the Academy Award, are you?"
"I always do my job to the best of my ability." The fact that his job included having her breasts pressed to his chest didn't hurt, either.
"You're wearing your Kevlar, Bryce, aren't you?"
"I'm your bodyguard. One of us needs to."
Her expression was too grave, too serious.
"Do you ever relax, Zora?"
"I'm relaxed now. Why, I'm dancing around with five hundred of my closest friends. And you should talk, Mr. I'm-the-best-cop-on-SVPD-and-the-governor-knows-me."
He laughed. "All circumstantial. The Harrisburg area is big, but it's got a small-town feel. And Silver Valley is a tiny part of it."
" "Okay, I'll let you be modest." She glanced around. "Bryce, don't you think it's creepy to think the shooter could be in this room with us."
The thought of another bullet hitting Zora made him want to put her in the precinct until they caught the killer.
She's your work partner.
Problem was, his instincts didn't agree.
Excerpt. © Reprinted by permission. All rights reserved.

Book Info:
Two female ministers have been shot in the heart of Silver Valley, Pennsylvania. Now Zora Krasny, navy veteran turned undercover operative, is posing as a new preacher. That means her life's on the line, yet it's the only way to smoke out a psychopath. But she's not alone. She's got the best of the Silver Valley P.D. at her side—Detective Bryce Campbell, the high school boyfriend Zora left behind when she joined the navy. Bryce must pose as her fiancé, so he can stay close and protect Zora. It's a role they're both finding way too easy to play. But with the killer's imminent Christmas countdown, Zora and Bryce can't afford any distractions.
Book Links:

Meet the Author: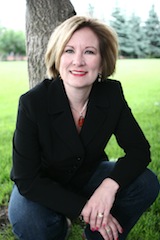 Geri Krotow is a Naval Academy graduate and Navy veteran. She has traveled to and lived in many places abroad, including South America, Italy and Russia. Her family has finally settled down in Central Pennsylvannia but Geri still writes about all the places she's been. An award-winning author, Geri writes the Silver Valley PD for Harlequin Romantic Suspense and the Whidbey Island Series for Superromance.
Website | Facebook | Twitter |
For the latest Geri Krotow news and releases, please check out my website and sign up for my newsletter at http://gerikrotow.com/contact.php