Today it is my pleasure to welcome romance author
Louisa George
to HJ!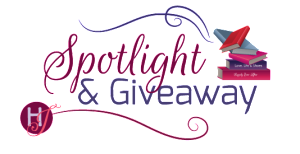 If you were written about in the newspaper, on the front page what would the headline say? Why?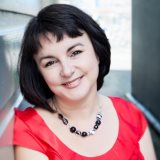 Long Lost Writer discovered under pile of ironing…
When I'm deep in a book I do the basics at home: I make sure my kids are fed and that their washing is done. The ironing, however, is another matter altogether….so once I'm finished with a book you can often find me in the laundry room tackling the world's largest ironing mountain…
Would you rather…have 3 wishes in 10 years or 1 wish today? Why?
Oooooh, I'm constantly trying to teach my kids that it's a really good idea to do the stuff you don't enjoy first to get it out of the way, then you can reward yourself with a treat at the end….HOWEVER, sometimes it's really nice to get that treat first. So, I think I'd take my one wish now please! (Don't ask me what it is, but it may have a lot to do with Jake Gyllenhaal, a bottle of white wine and milk chocolate…)
Let's talk about your newest release: Her Client From Hell
If you had to summarize the book for the readers here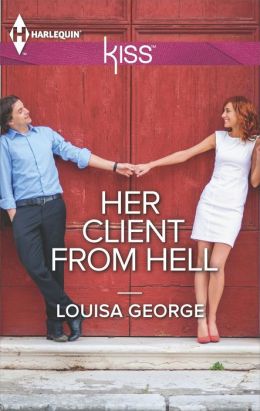 Here's the official blurb:
Her customer satisfaction guarantee…!
Cassie Sweet has a new mantra in her life—failure is not an option! Her good-for-nothing ex might have run off with all her money, but she's determined to make her new catering business a success. So no distractions. Nothing. Nada. Zero. Which means her infuriatingly rude—and exasperatingly handsome!—new client, filmmaker Jack Brennan, is definitely off the menu…
After all, while the customer might always be right, Jack's clearly every shade of wrong! So when his clothes end up on her bedroom floor why do they look so right? And the biggest question of all: is this a recipe for disaster—or the best mistake of her life…?
Please tell us about the characters in your book?
Cassie is a fun-loving, flirty and very living in the moment kind of girl (we met her in my debut KISS book, Backstage With Her Ex). This approach to life, however, has gotten her into a bit of trouble. So now she's up to her neck in debt and trying to put the financial pieces of her life back together. As the last guy she fell for ran off with her money, she isn't in the market, or the mood, for love.
Documentary maker, Jack Brennan is cool, calm and very collected. He controls his life to the minutest degree and doesn't tolerate fools at all. So when he meets ditsy Cassie as a potential caterer for his sister's wedding he isn't at all impressed. Intrigued perhaps. Attracted, definitely, but he knows she's absolutely the wrong girl for him. So when he suddenly finds himself out of control in more ways than one he knows he's in very big trouble.
As you wrote your protagonist was there anything about them that surprised you?
Jack became more and more controlled- once I discovered his back story I absolutely understood why a man like him would not want to give in to his emotions.
What scene did you most enjoy writing? Why?
I loved writing this book, it was such fun trying to get these opposites who were very definitely attracted to commit. I think my most favorite scene was set at the Notting Hill Carnival in London. I've been to this carnival numerous times and it was great to be able to share a little of the atmosphere with readers…
Gritting his teeth he followed his sister through streets thick with people wearing bright clothes and wide smiles. The air was heavy with a loud bass beat and the smoky spice smell of a distant caribbean island. Every single person he brushed past seemed pleased to be here. Excited. Every one swayed to a foreign rhythm that actually seemed to reverberate in his heart- a wild bouncing vibe that coaxed and cajoled and seemed to promise; you're going to have some fun today whether you like it or not.
And Jack didn't.
Not least because he had no idea how to face Cassie again. He wasn't a lay it on the line kind of man. He'd learnt to hold everything close. Had to. To be strong. To be independent. To survive on his own. And yet, she made him want to give just a little bit of himself. And he was scared as hell as to what that might mean.
Plus, their last conversation had ended as a damp squib and he owed her. She'd given up some of her profit just to make his sister happy, when she hadn't needed to. The least he could do was stick to his side of the deal and turn up. Bring a smile too.
'Come on, Jack! Hurry up.' Lizzie danced along in Callum's arms, a waltz, a whirl, a huge grin. 'I want to show Cassie our float as it goes by. If we can get there in time.'
'She's probably not even set-up yet. Or in chaos. Or forgotten. She'll definitely be running late… you don't know her like I do.' Did he know her? Really? Deeply? Enough to be able to make more than a passing observation of her business skills- and the fact she was damned fine kisser, not much more, really.
But his feet were moving quickly through the slow-paced crowd. There were people as far as he could see stretching behind him up the road into the distance and in front, down to the tube station and beyond, lining the pavements, cheering from balconies and roofs, clapping and singing as parades of children dressed in feathers and frills and hoops and bows gyrated and danced down the street. And everywhere that whistle sound that gave him half elation, half heartache.
There was a chance they wouldn't find her in the crush. But the moment his skin prickled and his head was turning to the right he saw her face- as if his body had some kind of Cassie-guided missile.
Surprisingly, her Sweet Treats stall was way more sophisticated than he'd imagined. Impressive really, a huge awning in bold colours with a multi-burner grill stacked high with corn, sizzling meat on skewers- she clearly had a thing about those- and some bread wrap thing called roti, if the sign was anything to go by. His mouth watered, not helped by the moment he caught full view of her.
Her hair was the usual scraped back style, showing that creamy pale skin, freckles and big soft eyes to their best advantage. She wore a tight t-shirt with a vintage guitar emblem on it and the shortest of short knitted skirts in navy blue with a red trim. He caught a glimpse of her long shapely legs before she wrapped an apron round her waist, no sexy devils this time, it was just a simple professional navy and white stripe covering that gorgeous body.
And she was laughing. Her head tipped back, perfect white teeth revealed by her luscious mouth. Whoever the man was that was making her laugh, Jack wanted to immediately stamp on him. But then, he'd walked away from her more than once. Rejected what could have been a sensational experience. Rejected her. So he had no claims on who she spoke to or what she did.
As she caught his gaze her laughter stopped, she shrugged her hands into her apron pockets and did not look him directly in the eye. Considering it was a hot summer's day it had suddenly got mighty cold. 'Jack. Hello.'
'Hey.' He needed to put that smile right back. 'This is looking great. How's business?'
And he was going to achieve a smile with that? Yeah right.
'Selling a bomb, like always. I can't keep up with demand, so it's good you're all here. We have serious work to do.' She turned back to Lizzie and Callum, gave them both a hug and found them an apron each. She began a run down of expectations and prices. Half way through the talk she thrust an apron into Jack's hand. 'See that box of corn there? I need you to shuck all the husks off into the bin, then rinse them through in that bucket if they need it. When you're done we can put them on the grill.'
Looking at the huge box his heart dropped. 'So this is what? My kitchen nightmare? Punishment by husk?'
'Punishment? I don't know what you mean. You offered to help and this is what I need doing. Callum and Lizzie are serving so I need a pair of hands back here.' But a smile played along those lips. Yeah. Punishment.
And looking at that sweet butt he had his own very clear idea about what his hands could be doing instead. Need slammed through him again, as memories of how she'd tasted, how she'd felt in his arms bombarded his brain. He felt hostage, somehow, to her penetrative gaze that saw beyond everything he wanted to show her. To the knowledge she was troubled by something that was not her fault. That he could help her, and that she would never, ever allow him to. That she would bumble along in some sort of crazy mayhem causing herself way more stress than she needed rather than accept anything more than a little help in exchange for a good deed.
What scene was the hardest to write? Why?
I always think the black moment is one of the hardest scenes to write- always so full of emotion…but I don't want to give the game away here, so here's a little teaser…
She wasn't ready for this to end, it was too irresistible, too new. With a shock she realised she wanted something more with Jack, something that this fledgling connection could build on. Because she wasn't ready to let him go, she wasn't ready to walk away. Sure, they were complete opposites on most levels, but they were the same when they made love, the same when they kissed, the same when they talked and laughed.
She wanted more. Despite everything.
Her stomach curled into a knot. After everything she'd tried to prevent, those times she'd fought her feelings, those times she'd slammed up barriers- but even now she couldn't think of having more days without him, like the last three, wondering if she was in too deep or not deep enough. Wondering if they could make something precious together or not. She was through with being scared, of slamming up walls.
But she knew too that telling him would be insane.
He took her hand and they strolled towards the Orangery rose gardens and sparkling fountains. She remembered catering a wedding here not long ago, the happy openness of the bride and groom who had talked her leg off about their hopes and plans, the feeling that she'd never found that with any man. Did she push too hard or not enough? Or just choose the wrong men in the end? But Jack was… well, he was different to any man she knew.
'Okay, well I know you're a control maestro.'
'With you around it's good to inject a little order or the world would implode.' He squeezed her hand.
'I know you work hard and play reluctantly. But when you do allow yourself to have fun you really enjoy it. That you're wicked at sex.' That got a press against a tree and a long leisurely kiss that pushed away any kind of thought process at all. When she pulled away she could barely remember how to speak. She kept a hold of him because she'd almost forgotten how to stand upright too. 'Is sex in a public place a crime?'
He thought a moment and sucked air through his teeth. 'Sadly, I think so.'
'Damn. Wow. Okay. Right.' She tried a step forward on liquid legs. Seemed just about okay. But better hold on to him just in case. 'Where was I?'
'I'm a sex God or something…' He pulled her against him and laughed.
She loved the way he looked when he laughed, so liberated and carefree and downright gorgeous. And it seemed to be happening more and more and she just knew part of that was because of her. Pride slid into the mix of emotions swirling in her gut. 'Oh yes, I remember now, you're a woeful cook, but a quick learner. You have an amazing talent but for some very bizarre reason you are reluctant to celebrate it. You love your sister… And after that… I don't know much else.'
'Good God woman, isn't that enough?' But he must have known it wasn't, could never be, not after everything they'd shared. Beside her she felt his body stiffen slightly. 'What do you want to know?'
'I don't know…' So she was going to push a little, then back off if it felt like too much. 'There's something I've been wondering about? You once said you moved a lot, Lizzie mentioned you were shifted to someone's house? Mrs something… When she baked the cake with the melty icing. And you cut her off mid sentence. Why?'
He dropped her hand and for a moment she thought he was going to walk away but he didn't. 'You don't want to hear about my old history.'
'Actually, I do.' She sat down on the lawn and tugged him next to her.
He tried to pull away. 'It's getting late.'
'Jack, I know I'm walking a thin line here. I know there's no promises or roses for us. But… oh, God, this is too hard.' She climbed to her knees knowing he was used to being on his own, that he liked it. That he had never tried to open up to her. Time to get out. This was stupid. 'Forget it.'
His gaze locked on to hers, his mouth a thin line of uncertainty and she saw a battle raging deep inside him.
After a few moments he sat on the grass and wrapped his arms round his legs creating his own cocoon, rested his chin on his knees. Again he asked, 'What do you want to know? Because there's a whole lot of stuff there and I don't know where to begin. I never know where to begin.'
A silence wove around them as she watched him huddled and sitting apart from her, her heart breaking just a little at the darkness in his eyes. Hurt? Because of her or because of some memory she was insisting he relive just so she could feel closer to him? 'I'm sorry, Jack.'
'Nothing to be sorry about,' he murmured, his voice barely audible. But neither of them got up to go. The last dying rays of sun warmed her face but she felt cold, because she had a feeling that whatever he was going to say wasn't pretty.
Who would you cast in the role of your characters if your book was optioned for a movie?
Cassie would be played by Emma Stone;
Jack by Chris Pine *sigh* I reckon if anyone can do a sexy control freak it's him!
If you could have given your characters one piece of advice before the opening pages of the book, what would it be and why?
Cassie, my girl, trust your instincts.
Jack, mate, for God's sake, chill a little!
What are you currently working on? What other releases so you have planned for 2014?
I have a medical romance called, The Shameless Maverick (Book 7 of the 200 Harley Street series) coming out in July, which I'm very excited about! It's a 2-in1 in UK with Amy Andrews, and as she was the first romance author I ever read I have to say I'm thrilled to be sharing shelf space with her!
I also have another KISS book out in November, Enemies With Benefits; which is the fourth story in a 4-book series with some uber amazing KISS authors- I got to wrap up all the stores and had heaps of fun collaborating!
Currently I'm working on a medical romance which I'm hoping will be out at Christmas- I'm just over half way through so, watch this space!
Thank you SO much for having me here- I always love to visit you at Harlequin Junkies!!
Thanks for blogging at HJ!
Giveaway:

I'm very happy to give away one signed paperback copy of Her Client From Hell to one person-

commenting from anywhere in the world!
To enter Giveaway: Please complete the Rafflecopter form and Post a comment to this Q:

If you could go to any carnival in the world which would you choose and why?
Excerpt
This is the opening scene: CHAPTER ONE

Sweet Treats Website Contact Form, 10th August, 9.55pm
Hi! How can Sweet Treats help you?
Contact from: JB@zoom.co.uk

I need catering for a wedding party of (fifty) fifty adults (no children) on September 6th. Better include some vegan options. Nothing too 'out there.' (Neither too trendy nor endangered).
Send menu suggestions ASAP.
I hope your food is better than your website.
JB

Whoa, someone was in serious need of a happy pill.
Cassie Sweet squeezed the bridge of her nose, closed her eyes and wondered what the hell she'd done that was so bad she had to endure this.
Impossible clients. 1) Like J.B. zoom. At way too late o'clock, making rude comments about her business. 2) People who said things and then explained them in brackets.
Impossible choices. Her regular no-holes-barred mojito night with the girls struck out for a mind-distorting evening in front of the laptop trying to magic her business out of financial chaos.
And impossible decisions. Instead of telling J.B. where to stick their rude comments she'd have to smile sweetly and reply positively. It was a job, and even though her work schedule was overflowing, one glance at her bank statement told her there were far too many minus signs. Looked like she didn't have a choice.

Email to: JB@zoom.co.uk
Well hi, J.B. are you Mr.? Miss? Dr.? Rev.? Lord?

Cassie resisted the temptation to add Sith?

Congratulations on your upcoming wedding!
Sweet Treats would be happy to help. Please find enclosed a copy of our specials menu and suggested vegan options for 3, 4 and 5 courses. Please don't hesitate to contact me for further info, I'm more than happy to talk things over.
Cassie,
For Sweet Treats

She looked back down at the spreadsheet and willed the red numbers to be black. Damn her stupid trusting genes. She was way too much like her father, there was no doubt that William Sweet's too-trusting blood definitely ran through her veins.
The figures swam in and out of focus. One day she'd been financially stable and then… wham! Sucker-punched by betrayal. She would never trust a man again.
Except, perhaps, for her bank manager who she would not only trust but would love forever if he could help her work a way out of this. Or maybe the bank manager was a woman? Who knew?
Her ex, actually. He'd set up the accounts with Cassie's signature and apparent blessing. She, meanwhile, had focused on the catering side giving little attention to running the business.
Well hell, she was paying attention now. And oh, it would be so easy to run to her family and ask for help- but this time, this time, she was going to prove them all wrong. She did have stickability. She could cope without them.
Unlike her failed dog walking business… her brief foray as a children's entertainer… or the blip that was her disastrous market-stall- why the hell they had to have them so early in the morning she didn't know. This time she was going alone and this time she would succeed.
Her cellphone rang. Blocked number.
Glancing at the clock she breathed in, fists curling in anticipation. What time was it in deepest, conveniently out of killing distance, South America? By the time she'd finished with him his number wouldn't be the only thing that was blocked.
Picking up she kept her voice steady. 'Patrick, if that's you I swear I'm going to take out my paring knife and chop your-'
'Hey, hey… steady, lady… Put. The. Knife. Down….' The voice, so not her ex's, was deep and dusky, a little tired at the edges. Like her. It wasn't a posh accent per se- definitely London, but not street. Did she mention dusky? 'I'm not Patrick. And even if I were I wouldn't admit to it now.'
'Believe me, if you were Patrick you wouldn't have a breath left in your body.' Although three months down the line she'd given up hope of seeing him or her money again. Case closed they'd said.
'Oh? woman scorned?'
She supposed she was. Her ex hadn't so much broken her heart as completely stamped on every trusting fibre in her body. 'Who is this?'
'Jack Brennan. I just got your email with suggestions.'
Not the ones she was really thinking. Such an unexpectedly warm voice for one so rude. 'Oh, hello. Yes. My food is great, I come highly recommended. You saw the testimonial page?'
'Eventually. Does it need to be so busy? I couldn't find anything, definitely not user-friendly. There are too many tabs. Too many options.'
Well really? Mr Sexy Voice had become Mr Cocky and Irritating in the blink of an eye. Maybe she wasn't so desperate that she needed to add his job to her already overflowing schedule.
Yes she was. 'Thanks for the feedback. I'll make a note and consider a re-jig of my website next time I have an advertising budget.' Like never. Raising her head above the cyber-world parapet and reminding the webmaster of her existence, and therefore her unpaid overdue bill, would only cause more trouble. 'I guess it could do with a spruce.'
'It needs a deforestation.'
Like your manners. 'As it happens, the website detail belonged to my… er, ex-business partner. I'm making changes. It takes time.'
'Your ex-partner and Patrick, I presume they're the same person?'
'Yes, he was the brains behind the business, allegedly. I'm the chef.'
'Private party? Personal chef. Yes-'
'Please don't make any comments about that byline I came up with it, and I like it.' It was about the only thing she had left. Apart from my dignity, and that was starting to sag a little round the edges too.
But that voice… how could someone so rude sound so hot? It was like chocolate velvet, wrapping her up and making parts of her warm that hadn't been warm in quite a while.
Which was a stark enough reminder that this was business. Hadn't she learnt already never to mix that with pleasure?
And she was not that desperate to flirt with a client who was getting married. It was just a voice. 'So, considering your late call, I presume you are interested in using Sweet Treats for the wedding? Have you had a look at the menu options? I'm happy to juggle things around if you want to mix and match.'
'I don't know. I don't know. It's complicated. We need to meet and discuss this further. And time's running out.' She wondered how easy it was for him to speak without the aid of brackets to explain everything in duplicate. A hum of traffic buzzed in the background. He raised his voice, 'How about tomorrow? Afternoon. Evening?'
'I'll just check.' Looking at her diary she worked out she could fit him in between Zorb's regular Friday Feast lunch order, little Hannah's third birthday party and the carnival meeting early Saturday morning. Couldn't she? Sleep was seriously overrated. As was a social life.
As for a sex life? She literally laughed. Out. Loud. Sex was something she remembered from her dim and distant past. Vaguely. God, twenty-six and sex was just a memory? If she planned right she could fit in a quickie between the hours of three and four in the morning. Next Wednesday week. But in her experience most guys weren't particularly happy with that. Well, not the kind of guys she wanted to spend that special hour with, anyway.
Better make that two people in need of a happy pill. 'I can fit you in at around six-thirty. Would that work? Where are you based?' She jotted down the details. 'Actually you're just down the road from me, I'm in Notting Hill too. When the business started to take off we decided to move-'
He sighed. 'Look, I'm in a cab, it's hard to hear. I don't need your life story. I just need food.'
'Of course. Of course.' Tetchy. She hadn't quite mastered the art of managing her thoughts in silence. Or managing anything. At all, really, outside of the kitchen. But she was trying hard. 'I usually meet my clients at Bean in Notting Hill Gate, just a few shops down from the cinema. It's a sort of café-bar-open-office space for independent professionals. I'll hire a meeting room so we can chat in relative privacy. There's also office facilities there in case we need any photocopying etc. If that suits your requirements. Mr Brennan.'
'Perfectly.' His growl wasn't nearly as scary as he intended. 'This is my first time at organising a wedding breakfast and I want to get it right. I've absolutely no intention of doing it again.'
'I'm sure Mrs Brennan-to-be will be very glad to hear that.'
'What?' Some tooting and a curse from a voice that wasn't dark and rich interrupted the conversation. Then he was back. 'Sorry?'
Cassie spoke slowly. 'Your intended? Mrs Brennan-to-be. Will she be joining us tomorrow? I find that it cuts down on problems and saves a lot of everyone's time if the happy couple thrash out ideas and differences way before the event. So I'd prefer to meet you both. Tomorrow. If that's okay?'
There was a pause. Then, 'There is no Mrs Brennan-to-be.'
Ah. She knew it, that thick deep voice was way too good to be heterosexual. 'Oh. Sorry. Er… well, bring Mr Brennan-to-be along.'
'No. No. No. Not at all. I'll explain tomorrow…er?' She imagined him sitting in the back of a cab squinting through a monocle at her business card trying to make out the name of the woman he was phoning.
'Cassie,' she reminded him. No wife? No husband. 'Erm… you're not one of those marrying his pet iguana kind of guys are you? I mean, I'm not one to judge, but I'm not sure what iguanas eat.'
He laughed. Finally. Hesitant, reluctant even, but there. Free for a moment, unctuous like thick warm chocolate ganache. Or was it just a gasp? Whichever, it was gone as quickly as it appeared. 'I have no intention of marrying a man or an iguana. Or anyone for that matter… Cassie. Yes. Short for Cassandra?'
'Says the guy who doesn't want my life story.' But now she really, really wanted his. Although she wasn't surprised such a grumpy tetchy man hadn't got a wife-to-be, or a husband and was only appealing to a reptile.
But she really, really needed his money.
There was another toot of a horn, his voice fading in and out. 'Tomorrow then. Oh, and one more thing?'
'Yes?'
'Leave the paring knife at home?'
This had got to be the weirdest conversation she'd ever had. Organising a wedding breakfast for a man who wasn't getting married. Maybe he'd had his heart broken and couldn't move on? Maybe he was channelling Miss Haversham? Tragic.
And that was definitely none of her concern. Because she was not going to allow any man to wheedle his way into her business or her heart- especially her heart- ever again.
Book Info:
Her customer satisfaction guarantee…!
Cassie Sweet has a new mantra in her life—failure is not an option! Her good-for-nothing ex might have run off with all her money, but she's determined to make her new catering business a success. So no distractions. Nothing. Nada. Zero. Which means her infuriatingly rude—and exasperatingly handsome!—new client, filmmaker Jack Brennan, is definitely off the menu…
After all, while the customer might always be right, Jack's clearly every shade of wrong! So when his clothes end up on her bedroom floor why do they look so right? And the biggest question of all: is this a recipe for disaster—or the best mistake of her life…?
Book Links:
Author Bio
Having tried a variety of careers in retail, marketing and nursing (where a scratchy starched uniform was mandatory), Louisa is now thrilled that her dream job of writing for Harlequin Mills and Boon means she gets to go to work in her pyjamas.
Originally from Yorkshire, England, Louisa now lives in Auckland, New Zealand, with her husband, two sports-mad teenage sons and two male cats. Writing romance is her opportunity to covertly inject a hefty dose of pink into her heavily testosterone-dominated household.
When she's not writing or reading Louisa loves to spend time with her family and friends, enjoys traveling, and adores eating great food (preferably cooked by someone else). She's also hopelessly addicted to zumba.
Website | Facebook | Twitter |