Today it is my pleasure to Welcome romance author
Sharon Hartley
to HJ!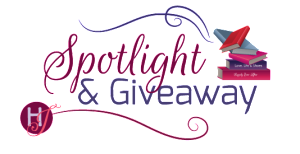 Hi Sharon and welcome to HJ! We're so excited to chat with you about your new release, Her Cop Protector!
Please summarize the book for the readers here: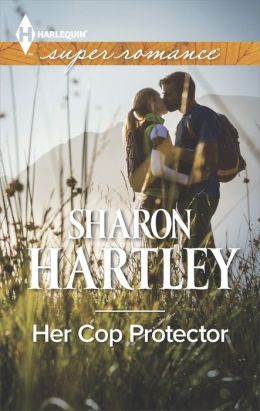 June Latham is on a mission to save tropical birds that have been illegally captured in the wild and shipped to the United States for the pet trade. Unfortunately, a deadly accurate sniper is at work in Miami, and the trail from two bodies leads back to June, which she can't explain. When Detective Dean Hammer tries to unravel June's connection, he discovers mysteries in her family's troubled past that put her in danger of being the next victim.

Please share the opening lines of this book:
When June entered the air-conditioned chill of the North Beach Pet Shop, dozens of colorful birds came to life with raucous squawks. Well, no wonder. She glanced up at the bell rigged to clang whenever the front door opened. An early warning system.
Please share a few Fun facts about this book…
Parrots are intelligent animals. Some experts put their intelligence on a par with apes, so being called a "bird brain" is actually a compliment. Also, parrots can live up to 90 years. Adopting a parrot is a serious commitment. Even though their numbers are sadly decreasing in the wild, tens of thousands of parrots are illegally caught and shipped to the United States each year. Stuffed in boxes without food or water, it is estimated that 90 percent either die during the trip or from the stress of capture.
The working title of this book was Flying Free, which refers to the idea that birds are animals that are hard-wired to fly free, but also to June ultimately escaping guilt over her parents.
If your book was optioned for a movie, what scene would you use for the audition of the main characters and why?
I think the scene at the party in the Turf Club, a country club on Miami Beach. One of June's best friends has just been murdered by a sniper, and Detective Dean Hammer has arrived to investigate. For him, the mystery around June deepens:
"Ms. Latham," he said in a professional, neutral voice that belied the feral expression in his eyes.
She nodded and swallowed, needing to moisten a dry mouth.
He frowned. "Are you okay?"
"Could I sit down?" she asked. She'd been standing next to Paul since Sandy … since the shooting. June closed her eyes against the memory of Sandy's shocked expression.
"Of course." Hammer pulled out a chair. "I'd like to ask a few questions."
"Thanks." June sat, positioning herself so she couldn't see the cloth-covered body.
She suspected her friend had been dead before she hit the carpet. And then Paul had totally lost it. And not just Paul. The entire room had filled with terrified screams. She'd gone to Sandy — to Paul, to pull him away from his wife, the sound of crunching glass beneath her feet ugly and loud.
It seemed foolish now, but she realized she'd remained next to Paul in an effort to somehow protect him, shield him from the evil that had entered this ballroom. Donna and Carole had done the same.
"Did you know the victim?" Hammer asked.
"Yes. She is — was — one of my best friends. "
"I'm sorry for your loss," he said. June wondered how many times he'd uttered those exact words in his career.
"Thanks. We came to the party together tonight."
Detective Hammer pulled out his notebook. "She didn't come with her husband?"
"No."
Hammer scribbled a note. Wait. Had she just incriminated Paul?
"We were having sort of a girls' night out with two other friends," June explained.
Hammer looked up. "Why? Any trouble in the marriage?"
June opened her mouth to deny that idea, but hesitated. The knot in her stomach tightened as she processed where Hammer was going with that question. Paul was a suspect.
"Maybe," she admitted. "I'm not sure."
Hammer jotted another note.
"But Paul had nothing to do with the shooting," she said. "They've been in love since high school."
"You went to high school with the victim and her husband?"
"For a while, yes. Believe me, Paul would never hurt Sandy." As she said the words, June wondered if they were literally true. Never kill her, no. What a ridiculous notion that Paul would pay someone to shoot Sandy. How best to convince the detective of that fact?
What do you want people to take away from reading this book?
That people aren't always who we think they are. Everyone has secrets. Also, that parrots are wild animals. Even captively bred birds remain wild, so putting them in a cage is cruel.
What are you currently working on? What other releases do you have planned for 2015?
The working title of my current project is "The Journal", but in my mind I call it "Claudia's Story." Claudia is a minor character from "The South Beach Search," (my November 2014 HQ Superromance), and is an important witness against a domestic terrorist that the hero in that story is prosecuting. Claudia doesn't trust the government to protect her and goes into hiding. So now the feds and the bad guys are looking for her – although for different reasons. I'm having a lot of fun writing this story. It's another Harlequin Super and will be released some time in 2016.

Thanks for blogging at HJ!
Giveaway:

A signed print copy of Her Cop Protector and a print copy of Hanging by a Hair, by Nancy J. Cohen, one of the Bad Hair Day Mysteries. U.S. Only, please.
To enter Giveaway: Please complete the Rafflecopter form and Post a comment to this Q: Who wants to name a mountain? I want to name the mysterious mountain on my cover. Her Cop Protector is set in Miami, Florida where, trust me, there are no mountains. However, the cover clearly shows a mountain in the background. I actually love this because of the bird connection in the book. John James Audubon, the famous bird illustrator, drew a magnificent set of drawings of the birds of Florida in the 1800s. What's fun is in his drawing of the Reddish Egret, which was drawn in the Florida Keys during April of 1832, the printer added a volcano in the background. (Again, no mountains in the Keys!) So we're just following that Audubon tradition with a mountain on the cover of Her Cop Protector.
Any ideas for the name of my mountain? Please go to my website (http://sharonshartley.com) to see the Audubon print with the volcano and leave a comment with your suggestion for a name. The winner will receive a signed print copy of Her Cop Protector.
Excerpt from Her Cop Protector:
After a long drive down a one-lane gravel road, on which he thankfully slowed his speed, Dean finally braked to a stop in front of a weather-beaten, one-story wooden cottage perched on the edge of Biscayne Bay. The parking lot contained mostly pickup trucks, and the side yards were filled with trailered boats of various sizes and conditions, as well as an assortment of rusted anchors, old marine equipment, and crab traps. A wooden dock extended into the bay behind the house with another twenty or so boats tethered there.
He turned to her with an exhilarated grin. "That was fun, Ms. June. Thank you very much."
She couldn't help but smile back. "You're welcome. Now where the hell are we?"
"Are you hungry?"
"Starved."
He nodded. "Me, too. Do you like fresh fish?"
Looking for signage, she glanced at the structure again. "You're telling me this is a restaurant?"
"Ruth's Fish Camp. The best kept secret in South Florida. Bring your field glasses and let's go inside."
When they entered Ruth's, she discovered the place wasn't air conditioned, but slowly rotating ceiling fans provided a pleasant breeze. Most of the ten or so tables were occupied by men and women with deep tans and sun-streaked hair, as if they spent most of their lives out on the water. Old nautical charts covered the walls.
Dean gestured her to a table in the corner where her view through the screening provided a panorama of a natural Biscayne Bay. A narrow sandy beach and dense mangroves full of herons and pelicans hugged the shoreline. She marveled at the sight, knowing this is how the entire bay had looked before development crowded out nature.
"Oh, look," June said, raising her binoculars to focus on a large brown bird with a white breast sitting atop a wooden dock piling staring out to sea. "An osprey."
"And with any luck, we might see a bald eagle."
She lowered her lenses so she could see his face. "Are you serious? The only place I've seen an eagle in south Florida is deep inside Everglades National Park."
He nodded. "That's why I brought you here. They're frequently spotted in this area."
"Thank you," she said meaningfully.
"You're welcome."
He caught her gaze and smiled. Warmed by his thoughtfulness, she couldn't look away, deciding his eyes reminded her of an Eastern bluebird.
"See, I'm not all bad," he said in a soft voice.
"No one is," she said. She raised her binocs again to scour the area for any sign of the elusive raptor.
"No guarantees, though," he cautioned.
"Of course not." Oh, but how she'd love to sight a bald eagle. As she inspected the sky and surrounding landscape, she wondered if Jared knew about this particular spot and if he had birded the area. Should she tell him about it? No, she decided. Not until she spotted a baldie herself.
Convinced none were within range, she placed her binocs on the table and retrieved a menu from its holder.
"What's good?" she asked.
Dean shrugged. "I've never had anything bad, but the conch chowder is the best in Florida."
Her hunger mounted as she read the menu. Everything sounded delicious, but she decided on the conch chowder, plus a grilled mahimahi sandwich with French fries and cole slaw.
"And a glass of pinot grigio," she told the waitress, whose nametag read, "Ruth."
Dean ordered the same meal, except he requested a beer instead of wine.
With Dean watching her intently, June reached for the ice water provided by Ruth and took a long drink. Unexpectedly nervous by his scrutiny, she wished it were the wine instead. What is he thinking? And why is he being so nice?
"Is our waitress the owner?" she asked, unable to think of anything else to say.
"No, her granddaughter."
Fortunately, the wine appeared within two minutes, and June took a grateful sip. Dean took a long swallow of his beer, and met her gaze again. There it was again, that compelling, electric connection between them. But he wasn't smiling now.
"What's wrong?" she asked.
"Not a thing. I'm enjoying the surroundings and the company."
She nodded, but knew he was thinking about his case and deciding if he could trust her. And why should he, really? She hadn't been exactly welcoming when he showed up on the hike.
"This is a great place," she said. "I'm surprised the birding community doesn't know about it."
"Big Ruth wouldn't appreciate a horde of hikers tramping all over her private property."
June laughed at the image. "I guess not. Do you come here a lot?"
He shrugged. "When I can. It's a bit far from where I live."
She pounced on the opening. "Do you live on Miami Beach?"
"Can't afford the taxes," he said with a lazy smile.
"Oh." Disappointed, she glanced back to the bay. The osprey remained on the piling, still searching the choppy water for signs of food.
"Cops don't usually live in the area they police," Dean said. "It can be awkward if you have to arrest your neighbor."
"I never thought about that," June said. She took quick swallow of wine. "Listen, if I was rude to you earlier –"
"If?" He eyed her steadily.
"If. When. Whatever. It's just that when I –"
"Is this an apology?" Dean interrupted.
"Not if you don't let me finish."
He shook his head. "You don't need to apologize."
She sighed. "It was going to be more of an explanation than an apology."
He laughed, a deep belly laugh that made her narrow her eyes at him.
"What's so funny?"
"Considering the way we met, do you think you really need to explain why you were upset that I occasionally hunt birds?"
She nodded. "I guess not."
"What if I told you this birding trip with you has shown me the error of my ways?"
Now it was her turn to laugh. "I wouldn't believe you."
"I'm wounded, June," he said.
She caught her breath at his soft, quiet tone, and searched his face for intent. He couldn't be serious.
He produced that killer smile again. "I promised to be honest with you."
"What I remember is you said you'd try." She stared at his mouth, suddenly thrust back to the night in her condo when he had almost kissed her. And she'd wanted him to, had been sorry when he didn't.
Excerpt. © Reprinted by permission. All rights reserved.


Book Info:
One Hot Miami Mystery
Homicide Detective Dean Hammer has two dead bodies on his hands and just one connection: a pretty activist named June Latham. She swears her only concern is rescuing the tropical birds she loves, but something isn't adding up. As Dean begins to unravel the mystery of June's troubled family, he realizes she's in danger.
But that's not all. Dean's hotter for June than even the sweltering Miami weather can explain. Now if only she would put aside their differences and let him protect her…Otherwise she'll be next in the sniper's scope.
Book Links:
Meet the Author:
Sharon Hartley writes contemporary romances that revolve around cops and the fascinating but dangerous people that inhabit their world. After creating plots where the bad guys try to harm the good ones, she calms herself by teaching yoga, cultivating orchids, and hiking in the natural world. An avid birder, during migration season Sharon leads weekend bird walks in south Florida. Please visit her website at sharonshartley.com.
Website | Facebook | Twitter |