Today it is my pleasure to Welcome author
JC Harroway
to HJ!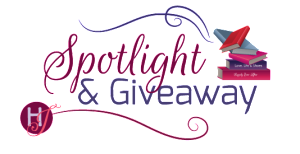 Hi JC and welcome to HJ! We're so excited to chat with you about your new release, Her Dirty Little Secret!
Hi, so glad to be back 🙂

Tell us about the book with this fun little challenge using the title of the book: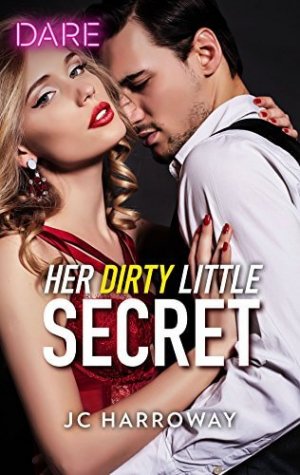 Jack and Harley shared a teenage relationship and now they're back in each other's lives when New York heiress, Harley wants to purchase a property from developer, Jack. But Their families are enemies and although the sexual chemistry is more potent than ever, there's little trust between them. Rekindling their physical relationship means overlooking the mistakes they made in the past. But until they deal with their family skeletons, their trust issues and their desire to avoid entanglement, Jack will always be Her Dirty Little Secret.
What's your favorite line(s) from the book?:
But the way he'd said dirty, his sensual accent wrapping around the word—she wanted to roll around in the sound, cover herself from head to toe and emerge completely filthy.

I love this line because it says so much about Harley and paints a glorious picture of what Jack's deep voice, his French accent, does to her!
Please tell us a little about the characters in your book. What first attracts your Hero to the Heroine and vice versa?
I love these two characters for their three dimensional traits. They are both struggling with personal dilemmas, Harley the lifelong hindrance of her dyslexia and forging her own path away from her high profile family, and Jack overcoming the betrayal he felt by Harley and discovering past lies. And yet they are both passionate philanthropists, who have forged their own careers away from the legacies of their respective families.This helps them find their common ground, which allows them a glimpse of how good they could be together…
When you sat down to start this book, what was the biggest challenge you faced? What were you most excited about?
The biggest challenge, I guess, was the setting. I've never been to New York! I must rectify that. I was excited to write Harley's world. I love fashion and the glamour this added to the story, but also her issues and her passionate social conscience allowed me to give her character more depth and more complexity.
What, in your mind, makes this book stand out?
DARE is sexy, passionate, bold. The challenge and the fun of writing Her Dirty Little Secret was creating a story that encompassed the DARE brief. Jack made it easy—sexy, successful Frenchman. What's not to love! And their daring game of sexual one upmanship…That just ratcheted up the heat between these two to scorching levels. But at the heart of Her Dirty Little Secret, and at the heart of DARE is an intense romantic love story.
The First Kiss…
'Why are you here, Harley?' If she'd come to demand he jump through her hoops, he'd kick her out. Fuck, he should kick her out anyway because the longer she stayed, the harder it became to ignore her mentally undressing him with those big eyes.
Power surged through him, flooding his muscles, demanding he act.
'I…' The pulse at her throat fluttered and her eyelids drooped to a sultry half-mast.
His body tensed, on high alert, an effect of her closeness and a side effect of his raging need to touch her again. He focussed on her mouth—plump lips parted to emit those breathy little pants that called to his dick.
'Did you come for a sample of what might have been?'
He took another step.
Her huge eyes glowed, deep pools that a lesser man could drown in. But he'd never again lose his head. This close, her pupils dilated as she looked up at him. Did he imagine the regret hovering in the depths of her eyes? Less obvious than the excitement she couldn't hide.
Had she come to explain why she'd called things off between them? The last thing he needed was to hear her belated let-down.
He braced himself to turn away. This trip down memory lane was over. Best to leave the past undisturbed. After all, he'd made damn sure he moved on. And this buttoned-up heiress, polished, sophisticated and accomplished, was a complete stranger to him.
'Time to leave. Whatever it is you came for, you won't be getting.' Unless all she wanted was a fuck for old times' sake.
She touched his arm, closing the distance between them, fingertips digging in. Her purse hit the floor with a thud that matched the pound of his pulse as she stepped up close and lifted her face to his.
His strung-taut body acted on instinct. A cathartic release of pent-up frustration as he reached for her.
'Yes,' she hissed seconds before his mouth covered hers, swallowing the tiny moan she released. He pressed against her, fanning the flammable connection that had sparked to life in the elevator earlier.
As her fingers tangled in his hair and her lips parted, giving his tongue access, the past grew foggy.
He didn't need to trust her to enjoy the feel of her body in his hands. And she was right there with him, succumbing to the searing chemistry, as physically attuned as cream and coffee.
Her soft moans punched him in the gut, his balls heavy. She twisted her fingers in his hair and pressed herself against him as she'd been in the elevator, but this time her body writhed, as if she too was trying to quench an insatiable fire inside.
Perhaps it had been as long for her as it had been for him.
If your book was optioned for a movie, what scene would you use for the audition of the main characters and why?
I think I would use the opening scene, because it's full of juicy dynamics between the couple and would best illustrate the chemistry/tension between the actors, which is critical and forms the main theme of the book.
'You don't remember me?'
'Oh, I remember you, Harley.' He grinned, a superficial mask that didn't reach his eyes, which glittered with sparks as they traced her from head to toe. As if he'd plugged her into one of the sockets scattered about and attached her to the mains, his lazy perusal lit her up from the inside. And then his words registered and an all-over-body chill replaced the heat of moments ago.
He'd known the identity of his purchaser and deliberately stalled the sale. What other explanation could there be? Was this delay tactic some sort of petty revenge for the bad blood between their families? Or just revenge against her?
Harley jutted out one hip and fisted her hand there. If he'd stalled over some historical family feud…that was easily ironed out.
'You do?' She shifted her weight, her limbs liquefying under his molten stare.
She expected his dismissal or anger. After all, she'd unceremoniously dumped him years ago. But she hadn't expected the instant buzz of attraction or the urge to rip him out of his fine tailoring and see what havoc age and maturity had wreaked on his sublime-looking, rangy body.
But the clenched muscles in his jaw told her he not only remembered her, he also recalled the bitter feud between their families.
'Of course.'
Heat of a different kind crept under Harley's skin. She'd learned more than how to break someone's heart that summer. She'd learned about the lies adults told, the deceit hidden in plain sight and the true value of her so-called love.
Rearing back from memories of that time and her foolish infatuation with the boy Jack had been, she started when he stepped closer, encroaching on her personal space so she was forced to look up at him if she wanted to maintain eye contact. His heat burned into her, shunting her body temperature so high, she regretted the cashmere even more.
'I remember you, just fine.' His stare dipped to her mouth and she licked dry lips, an unconscious gesture.
Why, despite the harshness of his expression, did his words slide over her like a caress from the finest silk? He'd barely spoken, but the husky drawl of his voice reverberated viciously between her legs.
Just as it had at seventeen, her body reacted to him. But this time, she too was all grown up and her libido seemed to have multiplied exponentially in his potent presence.
But she wavered, caught between the successful entrepreneur of today here to seal the promised deal and the smitten schoolgirl of yesterday; insecure, lonely even within her family and infatuated by Jack's abundant confidence, his exotic accent and his cocky smile.
No.
She bit her lip, trying to dampen the licks of arousal coiling in her belly.
Not her.
Not him.
If your hero had a sexy-times play list, what song(s) would have to be on it?
Definitely Zyan and Sia, Dusk Til Dawn. Loving that song at the moment.
What do you want people to take away from reading this book?
Hopefully a love of romance, new or continuing! For me it's all about the emotional journey two people take together. Yes they have lots of great sex along the way, but it's the lasting love they find that creates the happy ever after.
What are you currently working on? What are your up-coming releases?
I'm currently writing a three book series for the Harlequin DARE line, The Faulkner Brother's Series, which is about three wealthy hoteliers and is set in Chelsea, London.

Thanks for blogging at HJ!
Giveaway:

Win a signed copy of Her dirty Little Secret. Competition open internationally.
To enter Giveaway: Please complete the Rafflecopter form and Post a comment to this Q:

Would you keep someone else's secret to protect others?
Excerpt from Her Dirty Little Secret:
The hairs on the back of her neck lifted seconds before the warm breath whispered across her skin. She froze, either instinct or her body's imprinting onto the only man with whom she'd discovered such overwhelming pleasure warning her it was Jack.
'Still stalking me, I see.' His low voice vibrated against the sensitive skin of her neck, tingles spreading to her toes via her in-sync-with-Jack clit. It seemed she possessed an inexhaustible supply of hormones where this man was concerned.
She spun so quickly, she sloshed champagne from her glass over the back of her hand, a few spots landing on the front of her dress. Jack gripped her elbows, steadying her, his eyes amused in the red and green lighting bouncing off the loft's every, whitewashed surface.
Jack's stare pinned her and his lips twitched; he was clearly enjoying her rattled composure. He reached inside his breast pocket and withdrew a crisp white handkerchief. He pressed the square into her free hand, and she wiped the spill from her dress.
'What are you doing here?' She scanned the crowds behind him. Had he come here with a date? There were plenty of stunning women in the audience and Jack was by far the most handsome, put-together man present—not a bad accolade considering the number of male models present.
Harley's pulse thrummed in her throat and between her legs as she flustered around with the handkerchief, avoiding his stare.
She'd come propped against the wall in his well-appointed living room this afternoon, writhed and bucked against his hand, getting herself off like a sex-starved nympho. Trouble was, she was sex-starved, at least starved of the high-calibre variety of sex she was sure came as this man's standard. Not that her and Jack had ever hit a home run. Not nine years ago, and certainly not now.
'I have a ticket.' He tapped his breast pocket and her fashion-tuned eye took a few indulgent seconds to admire the cut of his suit—this one steel blue. His tailor really was excellent, but then Jack was every designer's dream model. Tall, athletic, muscular but not buff—every inch of him expertly and expensively attired. His black shirt, open at the neck, brought out his fair good looks and highlighted the gleam in his eyes. A gleam levelled directly on her.
'I see your label is up after the interval?' He accepted the return of the handkerchief, slipping it back inside his breast pocket.
She nodded, marvelling at the way he could speak on such a mundane topic, all the while his eyes seemed to be stripping her bare. Was he recalling her libidinous display earlier?
Or perhaps it was just wishful thinking on her part, the wisp of silk she wore transforming into a bulky, itchy straightjacket, begging to be tossed so she could get down and dirty with him again.
'Yes.' So he'd done his homework. The Give Foundation she'd established after college comprised an ethical fashion house, a cruelty-free cosmetic line and a charity arm. The dyslexia school, if the purchase of the Morris Building proceeded, would be her latest acquisition and, she hoped, her most rewarding endeavour to date. If only she could pull it off.
If only the paperwork had been properly filed.
She kept her mind on business, perhaps then she'd stop eye-fucking him or drooling over her vivid imaginings of the real deal.
'So have you reconsidered? Will the sale go ahead?' She might as well work on rectifying her mistake while she had him here. It took her mind off dragging him backstage and stripping him out of that suit and demanding a replay of this afternoon.
His sinful mouth quirked up.
'So you don't trust me, but you still want my business?'
She swallowed. A hundred answers forming on her tongue. Trust him? She barely knew him. She just wanted their deal back on track so she could forget she'd ever…reacquainted with him.
Kissed him as if the world were ending. Used his incredible skills to get off and then slapped him back.
'I've spent six months searching for the perfect building. I have an architect on standby for the renovations and I didn't say I didn't trust you.'
Trust…? She knew little of the man he'd become. But she craved the searing chemistry between them with a fierceness she didn't recognise as her own.
He grinned. 'You didn't have to say it aloud.' His eyes lingered on her mouth, his own lip curling. 'Don't worry, I don't trust you, either.' His lazy stare dragged slowly down the length of her body, and he stepped close, his voice dropping to a sultry murmur that skated over her ear and slid down her neck.
'And yet you trust me with your body? With your pleasure?' His lips grazed her earlobe as he straightened, the only point of contact between them. And just like that she returned to a state of full-body meltdown.
She leaned forward as he pulled away, as if her entire being were magnetised and drawn to his, opposing poles. Memory of that pleasure snaked south, a flood of heat dampening her panties. Damn him. How could he do that to her, with a few husky words? He seemed to have a direct line, a retinal scanner and magic wand to her libido.
Excerpts. © Reprinted by permission. All rights reserved.


Book Info:
The No.1 rule for secret flings: All kissing, no telling!
Nothing satisfies billionaire Jack Demont more than keeping socialite Harley Jacob from what she wants. After all, their families hate each other and there's unfinished history between them…along with some serious sexual chemistry! Now they're consumed by a wicked game of lust — they'll give each other mindless pleasure, but nothing else. No one can know, but keeping something this sexy a secret makes everything a whole lot hotter…
Book Links: Website | Website | Website | Website |


Meet the Author: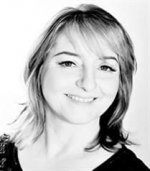 Lifelong romance addict JC Harroway lives in New Zealand. Writing her very real obsession with happy endings and the endorphin rush they create. You can follow her at jcharroway.com, facebook.com/jcharroway, instagram.com/jcharroway, and twitter.com/jcharroway
Website | Facebook | Twitter |