Today it is my pleasure to Welcome romance author
Robin Gianna
to HJ!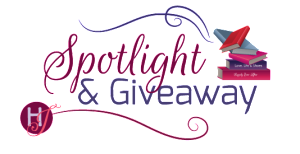 Hi Robin and welcome to HJ! We're so excited to chat with you about your new release, Her Greek Doctor's Proposal!

Hi, All! So happy to be back on Harlequin Junkies!

Please summarize the book for the readers here: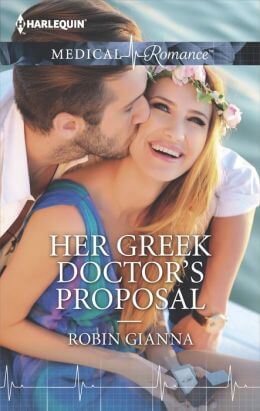 Laurel Evans has had a lot of challenges and responsibilities in her life, dealing with the deaths of her parents which also meant taking on the care of her three younger sisters. Now that the youngest is in college, she's able to finally get her career off the ground, and in the process, finally feel some closure over her parents' deaths, since she's working at the archaeological dig in Delphi, Greece where they died. Laurel wants to finish their work, and have their names in archaeological journals one last time, by finding the spectacular antiquity they believed might be found there before the dig ends forever in just weeks.
Andros Drakoulias, born and raised near Delphi, went to college and medical school in the U.S. He'd enjoyed life as a bit of a playboy, until he found he'd fathered a child when her mother died. Realizing it was time to become a responsible man, he's taken his daughter back to his hometown to practice medicine alongside his father. He doesn't have careless flings any more – until he's more than tempted when he meets Laurel!
His attraction to her is further complicated because several people working at the dig have become mysteriously ill, and no one is sure why. He wants her to shut down the dig until they figure it out, but Laurel's being stubborn about it! When more people get sick, she has no choice, but stubbornly insists on digging alone the last days she has, which makes Andros pretty upset! Will Laurel find what she's looking for? And will the medical mystery be solved?

Please share the opening lines of this book:
Laurel Evans gasped as the pin-sized gleam of gold revealed itself, winking at her through the layers of dirt she'd painstakingly removed. Even mostly still buried in this pit they'd dug on Mount. Parnassus, the glow was unmistakable.

Laurel's heart danced wildly in her chest as she grabbed her pick and brush, forcing herself to go slow as she gently worked to free the treasure.
Please share a few Fun facts about this book…
I was inspired to set this book in Delphi because my family and I had spent two weeks in Greece last summer, and had a fabulous time. The history of the entire country is, of course, amazing, and Delphi was one of the places that seemed truly magical to me.
There were other things at Delphi besides the history and town that manages to be charming even though it's completely geared for tourists. Such as the massive insect on the ticket window of the Delphi Museum. It was bigger than my hand, and looked like a cross between a praying mantis and a grasshopper and…I don't know what! I'd thought to have it make a (scary!) appearance in this story, but alas, couldn't find the right place for it 🙂
I absolutely loved doing the research for this book! Probably spent a wee bit too much time on it, in fact! 🙂 As I've mentioned before, the history is fascinating to me, and I learned a lot about both Greece and archaeology in general. I'm half Greek, and my husband's heritage is Greek as well, so I already know a lot about the food (since I enjoy cooking and eating it!) but did additional research on how it varies locally, depending on what grows in that area. So delicious…in fact, as I'm writing this, I'm feeling hungry just thinking about it.! Also wishing I could book another trip there right now…*sigh* One of these days!
If your book was optioned for a movie, what scene would you use for the audition of the main characters and why?
Hmm..this is hard! I think I'd use the scene in the opening chapter when Andros comes to the dig site to tell Laurel the leaders of the dig are in his clinic and quite ill. The scene shows Laurel's instant attraction to Andros as well as her worries, and sets up the medical mystery in the story while also (hopefully!) revealing a bit obout the kind of people they are . Also the fun (to me!) of the story being set in such a historic place.
'"Are you Laurel Evans?" he asked with only a slight accent to his otherwise American-sounding words.

"Yes. Can I help you?"

"I'm Dr. Andros Drakoulias." He reached out to grasp her hand in a firm handshake. His palm felt wide and warm, slightly rough and not at all sweaty as she knew hers was. She pulled her hand loose and swiped it down the side of her shorts, hoping he hadn't noticed the sweat or that just the simple touch made her feel a little breathless. "Your colleagues, the two Drs. Wagner, asked me to let you know what was going on."

"Going on?" She realized it was a rather stupid echo of his words, but there was something about the serious expression she now saw in his eyes that sent her pulse into an alarmed acceleration. "Why? Is something wrong?"

"They came to the clinic early this morning feeling feverish and ill. I've done some tests, and both have pneumonia."

"Pneumonia?" Laurel stared him in shock. Pneumonia? How was that possible? "Melanie and Tom both had colds the past couple of days, but that seemed to be all it was."

"Unfortunately not. I have them on IV fluids and antibiotics, and I plan to keep them today and overnight at the clinic to see how they do."

Did this guy really know what he was talking about? Handsome didn't necessarily translate to smart. She studied him. Maybe it was wrong of her, but she couldn't help but wonder if the local town doctor had the knowledge and equipment to properly diagnose the problem. Should she take them to the closest large town instead, to be sure? "What makes you think it's pneumonia?"

A small smile touched his beautifully shaped lips. "Hippocrates could diagnose pneumonia by listening to a patient's chest, Ms. Evans. Ancient Greeks were at the forefront of medicine, after all. But believe it or not, even in our small-town clinic we have X-ray equipment and pulse oximetry to measure a patient's oxygen saturation."

Somehow, her face flushed hotter than it already was beneath the scorching noon sun. "I'm sorry. I didn't mean to be insulting." Maybe inserting a little light humor into the awkward moment she'd created was in order. "But I must say, despite the Greeks putting the Omphalos stone at Delphi to show it was the center of the world, many believe Egyptian physicians adopted an ethical code of medical care centuries before Hippocrates."

His smile broadened; he was seemingly amused instead of offended, thank heavens. "Don't say that out loud, Ms. Evans, or you may find yourself in a no-win argument with angry locals."

"Is there any other kind of argument with Greeks?"

"Probably not." The amusement in his eyes became a dangerously appealing twinkle. "I lived in the United States for fifteen years. I know Americans think everyone outside the US and Western Europe are somewhat backward and simple. If you like, I could go up to the temple and consult Apollo. Or perhaps pray to Ascelopios for guidance?"
What do you want people to take away from reading this book?
I'd like readers to think about things they might do in their lives that they're convinced they should do, or what they want to do, when in reality they're doing it only because someone else feels that way, putting pressure on them to feel the same way. We all have to do things others want and need us to do, but ultimately being true to ourselves is important. And I hope it encourages readers to travel to Greece someday, if they can! 🙂
What are you currently working on? What other releases do you have planned for 2015?
I'm currently working on a book set in San Diego that has Reunion and Baby-on-the-Doorstep tropes. The hero and heroine had broken their engagement, because they realized they had different visions of their future. Both are physicians – the hero comes from a traditional, happy home with his mother in charge of the house and kids, and wants something similar, but the heroine doesn't want children at all, and trained for years to be a doctor – working part-time has never been on her agenda! Then a terrible car accident leaves his pregnant sister, who is also the heroine's good friend, in critical condition in the hospital. The hero and the heroine are thrown together, having to care for the sister's newborn infant, which has them both thinking about things a bit differently than before. Some fun scenes, I hope!
I have a release coming in November titled 'Her Christmas Baby Bump' which is part of a four-book continuity – Midwives On-Call at Christmas. It's the first book I've written as part of a series with other authors, which was an interesting experience!

Thanks for blogging at HJ!
Giveaway:

I'll be giving away two print copies of Her Greek Doctor's Proposal, along with tote bags, to two winners!
To enter Giveaway: Please complete the Rafflecopter form and Post a comment to this Q:

Do you have a favorite vacation you've experienced in your life? Or a place that's on your hope-to-go-someday bucket list? I'd love to hear about it!
Excerpt from Her Greek Doctor's Proposal:
Stars began to wink in the darkening sky as they strolled down the brick promenade that went for a good quarter mile along the lapping gulf waters.

"I've been in Greece two months, and I'm still amazed at all the little restaurants that line the water in every town," she said, gazing at the lanterns and lights beneath huge umbrellas connected together, one after another. "So pretty. With comfy seats too, if you want, instead of a table. I wish there were more places like this in the States."

"I went to med school in New Jersey," he said. "I admit I never got used to the beach restaurants there. Always wanting you to move on your way right after you're done. In Greece, you're expected to eat and relax for the night."

"Somehow, when you said you lived in the US, I was picturing LA or Montana."

Her eyes were filled with a teasing look, and he found himself drifting closer until his shoulder brushed hers. "LA or Montana? First, I'd say those two places don't have much in common, and second, I'd ask why."

"I'm not sure." She tiled her head at him, seeming to size him up, and he grew even more curious about what she was thinking. "Maybe because you seem sophisticated and at the same time rugged. Like a Greek cowboy."

Sophisticated but rugged sounded pretty good. As if she might find him attractive, and he certainly found her very attractive. "I'm more of a Greek goat boy than a cowboy, since it was my job to look after ours when I was a kid."

"Goat boy?" She laughed. "Sorry. Doesn't work at all for you."

"You might change your mind if I show up smelling like one of Cassie's goats sometime. She and Petros like to pretend they're horses and bring them into the 'stable.' Which is her name for our living room."

"Oh, my gosh, that's adorable."

"Not when your house smells like a barn."

Her laugh, the sparkle in her eyes, were sheer temptation. The kind of temptation that left Andros wondering if he could possibly resist. If he could keep his hands and lips to himself when all he wanted at that moment was to pull her close and kiss that smiling mouth.

He drew in a deep breath, glad they'd arrived at one of his favorite restaurants, interrupting his dangerous thoughts. "Would you like to sit at a table, or have mezedes on these seats looking out over the water?"

"Mezedes?"

"You've been in Greece two months and don't know what mezedes are?" He teased her with mock astonishment. "Appetizer-sized plates for dinner, instead of one entree. Eating various meze over a whole evening, preferably with ouzo to drink, is a Greek tradition."

"Ouzo? You're kidding. That stuff is awful!" He had to grin at the cute way she scrunched up her face. "Mel and Tom had us all try it at dinner in Delphi one night and I could barely swallow it."

"Don't worry, ouzo is optional."

"Good, because the meze sounds wonderful. I like trying different things. And I want to enjoy seeing the water while I still can."

A reminder that she wouldn't be here for long. But when it came right down to it, what did it matter? He wasn't capable of futures or happy-ever-afters with a woman anyway. And they were far enough away that he didn't have to worry about the gossip Kastorini townsfolk used to love to share about him, back in the careless days of his youth. Which had extended into too many careless days with women in his adulthood, too.

They sat side by side in the cushioned wicker seat, and it took effort to concentrate on the menu instead of how close she was, how good she smelled, how pretty she looked. "So, no ouzo," he said. "What do you like to drink?"

"White wine, but don't let me stop you from drinking ouzo."

No way he'd be drinking ouzo. If he kissed her, he wasn't about to taste like the licorice liquor she hated. Then reminded himself that kissing wouldn't be a good idea. "Have you ever tried retsina?"

"No. That's a Greek wine, isn't it?"

"Another thing that can be an acquired taste. Some people think it tastes like turpentine, or pinesap, but by there third glass, you'd like it."

"Third glass? Are you trying to get me drunk to take advantage of me?" He hadn't seen this mischievousness in her eyes before, and his heart beat a little faster as he thought of ways they could take advantage of one another and how much fun that would be. "How about I stick with Sauvignon Blanc?"

"I'm a gentleman, remember?" A gentleman who wanted to kiss her, wanted to know whether this attraction, this awareness, went both ways. Except he shouldn't want to know, because if she felt any of what he was feeling he'd find it even harder to keep their relationship strictly friendly and uncomplicated. "We'll get both, since you like to try new things."

"Far be it from me to not try a drink that tastes like pinesap."

Even as he grinned he wondered how her mouth would taste no matter what she'd been drinking, and yanked his gaze from her lips, handing her the menu. "What sounds good?"

She handed it back. "You've heard the phrase, 'it's all Greek to me'? Unfortunately, studying ancient languages doesn't help me read one word of that."

"Sorry. How a bout I order a few of my favorites, then we'll go from there? Grilled octopus, keftedes, which are fried meatballs I personally could eat a dozen of, peppers stuffed with feta, and olives from the valleys by Kastorini to start."

"Sounds wonderful, except maybe the octopus. Can't wrap my brain around eating those little suction cups."

She gave an exaggerated shudder that was almost as cute as her ouzo expression. "Maybe you haven't had them cooked properly. And I'm beginning to learn you're a little overdramatic at times, perhaps."

"Perhaps." Her lips curved. "I love that the olives are from that sea of trees. It's incredible how many there are."

"Over a million. And many are over a hundred years old."

"A hundred? That's a nanosecond in Greece."

"Says the archaeologist, not the arborist."

They smiled at one another until the waiters showed up to take their order, then brought the wine. Andros let himself enjoy looking at her over his glass. Wished he could see her with that long, thick, silky hair of hers out of its restraint and spilling down her back. He nearly reached to grasp the ponytail in his palm, wanting to stroke the length of its softness with his hand, but stopped himself.

"Tell me about being mom to your sisters. How many do you have?" he asked, as much to keep from thinking about touching her as genuinely wanting to know more about her. Then instantly regretted the question, surprised to see the beautiful eyes that had been relaxed and smiling become instantly shadowed.
Excerpt. © Reprinted by permission. All rights reserved.

Book Info:
Archaeologist Laurel Evans put her career on hold to care for her younger sisters. Now, close to achieving her goals, she won't let anything distract her. Laurel has come to Delphi to dig up ancient treasures, but she finds a modern-day Greek god instead–local doctor Andros Drakoulias!
A devoted single dad, Andros is determined to give his little girl stability. He knows his fling with Laurel can't last, so why is it so hard to imagine a future without her by his side?
Book Links:

Meet the Author: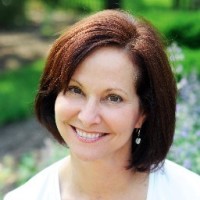 After completing a degree in journalism, then working in advertising and mothering her kids, Robin Gianna had what she calls her awakening. She decided she wanted to write the romance novels she'd loved since her teens, and now enjoys pushing her characters toward their own happily-ever-afters. When she's not writing, Robin's life is filled with a happily messy kitchen, a needy garden, a wonderful husband, three great kids, a drooling bulldog and one grouchy Siamese cat.
Website | Facebook | Twitter |