Today it is my pleasure to Welcome author
Tara Taylor Quinn
to HJ!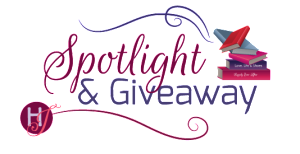 Hi Tara and welcome to HJ! We're so excited to chat with you about your new release, Her Lost and Found Baby!

It's so great to be back! Thank you for the invitation!

Please summarize the book for the readers here: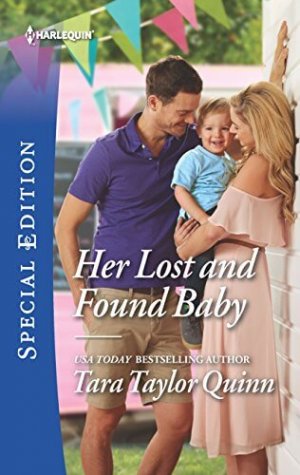 Her Lost and Found Baby has a title and a cover that will just warm your heart. The story inside is all ttq – intense, emotional fiction. This is the first book in The Daycare Chronicles series and it's the story of a woman, Tabitha whose year old son was abducted by his father a year before the book starts. She's been on a quest ever since to do all she can do, in addition to the things the police and FBI can do, to find her son. She's a pediatric nurse and fully believes in the powers of 'mommyhood' in terms of overcoming all odds. So she spends every non-working moment scouring daycares, posing as a potential client couple with the help of her friend and neighbor, Johnny, certain that her son is enrolled in one of them and that when she finds that daycare, she'll know. Johnny…he's just a heart grabber, too. He's a guy with no passion, he thinks. But he's set out to fulfill the goal about which his wife was passionate before she was killed. And he needs Tabitha's help…

Please share the opening lines of this book:
Hot stuff.
Johnny Brubaker squeezed his eyes shut and didn't open them again until he knew all he'd see were the cardboard bowls side-by-side on the food truck's long prep area in front of him.
He looked at the tickets hanging from the thin rack mounted above the board.
Please share a few Fun facts about this book…
I got to watch a lot of Food Channel food truck shows! The competition shows show you all of the ins and outs of running a food truck. And then I studied food truck laws in California, too. I now love food trucks!
My original title was 'Not Without Her Son.'
This is my 85th book published with Harlequin AND it's my very first Special Edition title!
Please tell us a little about the characters in your book. As you wrote your protagonist was there anything about them that surprised you?
Tabitha is a little hard to get to know. She's lost her son, her only family, her life, and has had to compartmentalize emotions in order to exist, and to find her son. And yet…she's…I don't know…you're heart is just with her. Maybe because you can feel her pain and you're so thankful you aren't her.
And Johnny…here's a guy who has everything, who appreciates what he has, loves his parents, is working for the family holdings because he wants to do so, is a great lawyer, and just…doesn't feel passionate about anything. He's a good man. He cares. He just…doesn't get all worked up about it all. You just want to get inside him and help him burn.
If your book was optioned for a movie, what scene would you use for the audition of the main characters and why?
This is a scene where Johnny and Tabitha are posing as a married couple with a two-year-old daughter in order to get access to the inside of the daycare that Tabitha is certain has her son enrolled. She has no proof. The child has a different name. There's no cause for a warrant. And yet…she's certain…Johnny doesn't believe her son is there, but he believes she needs a friend and that he's it. He's willing to help her so he's there when she falls…
I'd pick this scene because it's rife with emotional intensity, and shows Johnny and Tabitha fully into their roles, and yet, shows their relationship, too, even though this isn't about that relationship.
The room just inside the daycare door was painted in primary colors and held plastic chairs and big boxes for sitting on in the same colors. There were some books scattered about and a a wire-and-bead maze toy on a little table. A small reception window was cut into the far wall. And, in the middle of that wall, was another heavy wooden door with a dead bolt.
A sign indicated that no one was allowed beyond that door other than certified employees and the children for whom they cared during business hours. For the safety of the children.
She and Johnny would have to return after hours if they wanted a tour. She'd already known that and they wanted a tour.
His hand on her elbow drew her attention, and he pointed to the window where a woman stood, smiling expectantly.
She'd opened the window.
"Ms. Jones?" The woman's shoulder-length brown hair was trimmed stylishly around her slender face. Dressed in a brightly colored tie-dyed short-sleeved shirt, she could've been at a beach fashion shoot. Her name badge, complete with a dotted rendition of a bouncing ball, read Mallory.
The owner! Good.
"Yes." Tabitha stepped forward. She'd called to say they were stopping by. To make sure it was okay. "This is Johnny," she said, gesturing at the man beside her. She was there under false pretenses, but wasn't going to out-and-out lie any more than she had to. And no more than an undercover officer or PI would have done to rescue a little boy from a man who had mental and emotional issues.
Clearly issues that went far, far beyond what she'd known or she'd never have let him take Jackson to visit his sick mother.
"I emailed you about looking at The Bouncing Ball as a possible spot for our daughter?"
She was the one who'd come up with the idea of making their imaginary child a little girl. She needed to do that to keep her emotional distance. Talking about a boy would've been much harder without revealing anything.
Forcing herself to look the woman in the eye, she left it to Johnny to see as much of the inside of the place as he could, not that there was much. According to The Bouncing Ball website, part of the allure was that the privately owned daycare facility took great measures to protect the security of their children. Which was why they'd have to take their tour after hours. But there could be pictures on the wall beyond the receptionist window, maybe. She'd have her chance to check it out, later, if all went well, but she had to do this right.
She had to be ready to see her son without giving herself away or she'd risk looking like an emotionally disturbed woman who might need a restraining order against her. Or something. Johnny had described all the legal pitfalls over and over as they'd started to discuss her desperate idea a month or so after they'd met.
What do you want people to take away from reading this book?
That passion is a valuable tool in our life's arsenal. That it's not wrong to follow your heart, even if what you're doing doesn't make sense to others.
What are you currently working on? What other releases do you have planned for 2018?
I've just finished my second title for the Harlequin Romantic Suspense line – these books are a continuation of my Harlequin Superromance series, Where Secrets Are Safe. I have a third one contracted, as well. And right now I'm starting a new series for Special Edition!! I just got approval this week and I can't wait to dive deep. The series revolves around a fertility clinic and has a very slight tie to one of the books in the Daycare Chronicles!
10/1/18 An Unexpected Christmas Baby, Daycare Chronicles Book Two
11/1/18 Fortune's Christmas Baby, The Fortune's of Texas
3/1/19 Untitled, Daycare Chronicles Book Three
6/1/19 Untitled, Fertility Book One
11//19 Untitled, Where Secrets Are Safe Book 16.

Thanks for blogging at HJ!
Giveaway:

3 eBooks from the Where Secrets Are Safe Series – winners choice.
To enter Giveaway: Please complete the Rafflecopter form and Post a comment to this Q:

What's the best 'life lesson' you've ever gleaned from a book? Or at least one you remember?
Excerpt from Her Lost and Found Baby:
Never one to cry over spilled milk, as the saying went, Johnny didn't give a rat's ass about the dressing-smeared rice, veggie and meat mixture plastered on the floor near his seat in the hundred-thousand-dollar food truck. He cared that Tabitha was so far off her game he'd hardly recognized her that morning.
She'd been near tears when she'd thanked him for helping in her quest to find Jackson. Her hand had been shaking when she'd passed him a cup of coffee. She hadn't caught several things he'd said to her, although they'd been in the truck together. And she'd messed up two orders.
A pediatric nurse had to be able to keep calm in the midst of horrible stress and, sometimes, unbelievable tragedy. This woman had lost her son and missed less than two weeks of work in the year since.
But that day, stress seemed to be getting the better of her.
Unable to give in to his instant desire to head to the front of the truck and help her clean up the mess, or do it for her, he continued to work the crowd. He prepared a bowl, took off his gloves to make change and then washed his hands, pulling on a fresh set of disposable gloves before preparing the next order.
Then she slid into place in front of the window to accept payment for his most recently completed concoction. That allowed him to keep on his prep gloves, but he couldn't help contaminating them anyway, with a hand to her back. Letting her know she wasn't alone.
Excerpt. © Reprinted by permission. All rights reserved.


Book Info:
Friends. Without benefits. They both agreed.
Until she stole his heart.
Tabitha Jones will find her kidnapped toddler…even if it means searching every daycare in Southern California. So when her hunky, wealthy neighbor, Johnny Brubaker, offers a deal, Tabitha sees it as an ideal way to expand her search. In exchange for working his food truck, Johnny agrees to pose as Tabitha's husband. It's the perfect relationship…until Johnny realizes posing as a family man isn't enough anymore.
Book Links: Amazon | B&N | iTunes | Kobo | Google |


Meet the Author: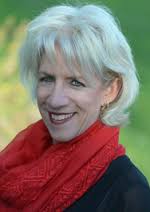 Tara Taylor Quinn is a USA TODAY bestselling, award-winning author of intense emotional fiction with 88 published novels and more than seven million copies sold. She has appeared on TV across the country, including CBS Sunday Morning. Tara has been under contract with Harlequin Books, the world's leading publisher of romance fiction, since 1992 and recently accepted a 10 book contract with the publisher. She also has two independently published works, and a biographical work published with a non-fiction publisher. And she is a secret dog whisperer. Tara supports the National Domestic Violence Hotline. If you or someone you know might be a victim of domestic violence in the United States, please contact 1-800-799-7233.
Website | Facebook | Twitter | Instagram | GoodReads |