Today it is my pleasure to Welcome romance author
Andrea Bolter
to HJ!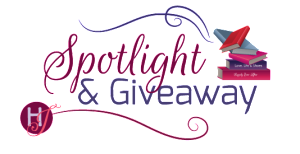 Hi Andrea and welcome to HJ! We're so excited to chat with you about your new release, Her New York Billionaire!

Hi Everyone!

Tell us about the book with this fun little challenge using the title of the book: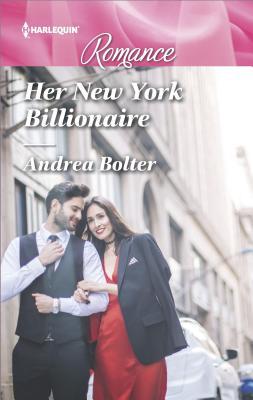 HER NEW YORK BILLIONAIRE follows artist Holly and executive Ethan on their rocky road to love. While it's a fast and fun trip, they meet as two strangers so emotionally wounded they never would have believed that happily-ever-after could be in their futures. In a way, both characters are archetypes in the great city of New York itself. Duty leads Ethan to protect his family legacy for future generations. And Holly plops her suitcases full of emotional baggage into the land of opportunity. Just like New York, Ethan and Holly learn to grow and adapt and heal from what life has thrown at them.

What's your favorite line(s) from the book?:
"What I think is obvious…" he paused for a sip of coffee "…is that you are angry at me and I do not know why."
"Welcome to marriage."
"No surprise I have steered clear of it."
Please tell us a little about the characters in your book. What first attracts your Hero to the Heroine and vice versa?
Talk about opposites attract! Formal Ethan and freewheeling Holly couldn't be more different. But Holly quickly uncovers the soulful side of Ethan that he needs to unearth. And Ethan has the accomplishments and integrity, in spite of tragedy, that Holly admires.

When you sat down to start this book, what was the biggest challenge you faced? What were you most excited about?
The excited led to the challenging. I really enjoy the stranded in a snowstorm-type of set-up, so I started by trapping Holly and Ethan in a Manhattan apartment where they quickly see the worst, and the best, in each other. But I was writing a fake engagement story set in the glitz and glam of the city, so I had to keep things moving along with lots of reasons why they both become invested in the charade while they're busy resisting the true feelings that develop between them.

What, in your mind, makes this book stand out?
To me, these are characters that could have been defeated by the pasts they've endured. Yet there's a spirit in both of them that keeps them standing. They are completely resistant to love, but they actually have a lot of fun together along the way. Who wouldn't, at the Empire State Building, the Statue of Liberty, Chinatown, Soho, and Fifth Avenue?

The First Kiss…
Atop the Empire State Building…
And there it was.
Three hundred and sixty degrees of New York in the dazzling clear night.
It was utterly freezing. Two sorts of chills ran through her—one from the cold and the other sheer awe.
"Oh. My. Gosh." That was all she could say.
The city was so glorious, with the grid of its streets, the grandeur of its buildings and the galaxies of its lights.
They passed a few other visitors as they circled the deck. Holly gawked at Times Square. At Central Park. The Chrysler Building. The Statue of Liberty. The Hudson River.
She begged for a second lap around. "Let's take selfies!" She grinned as she pulled out her phone.
"You look very beautiful," Ethan said in a husky voice. "Your cheeks are pink from the cold."
She sensed him watching her more than he was looking at the views. He'd seen the sight of Manhattan before. It was probably all ho-hum to a global traveler like him. He had seen all the wonders of the world. And was probably amused at Holly's enthusiasm.
But he gamely put his arm around her and they posed to get photos with the skyline behind them, the Brooklyn Bridge in the distance. Holly surrendered the phone to him, to lift it higher than she could. He clicked several shots.
As he handed the phone back to her he kissed her on the cheek.
"I am so sorry." He backed away. "I did not mean to do that. I have no idea why I did."
"Maybe because a million romantic movie scenes have taken place right here?"
"Yes, that must be it. My apologies. It will not happen again."
If your book was optioned for a movie, what scene would you use for the audition of the main characters and why?
I'd use the dinner at the Chinese restaurant because that scene straddles the balance between two people whose authentic selves are breaking through while they're trying to keep up their defenses.
It was all going to work out.
As long as Ethan continued to stare past but not into Holly Motta's face. Because when he did steal a glance she didn't look like a business proposition. Or a gold-digger out to get what she deemed hers. With that slouch she kept correcting, and that milky skin, and the hint of ache in her eyes…
No, she was a living, breathing, kindred spirit who could shred his master plan into a million slices if he wasn't careful.
"Why are you looking at me like that?" she asked with her spoon in the air.
"Like what?" Ethan threw back his head with an exaggerated nonchalance.
She gave him a mock frown.
"Eat your soup," he told her.
One very ungenteel slurp later… "Yummo!"
"We should learn more about each other if we are to be convincing as a couple. You clearly like food."
He mocked her slurp until they were both laughing.
"My turn," she said. "You're an only child."
"You have one brother."
"You studied at Oxford."
"What is your favorite movie?"
Holly dismissed him with a wave of her hand. "Are you kidding me? If we're going to get to know each other we have to get real. What is the one thing that has hurt you the most in your life?"
If your hero had a sexy-times play list, what song(s) would have to be on it?
Ethan is old-school elegant so he'd play Frank Sinatra. "I've Got You Under My Skin" and "You're Getting to Be a Habit with Me" and "I Get a Kick Out of You" and "Fly Me to the Moon." Which Holly does!

What do you want people to take away from reading this book?
I could give a long-winded answer but this book is really about one thing: love conquers all! These two people have so much to overcome before their hearts can open again. They're able to do it, and we're rooting for them all the way.

What are you currently working on? What other releases do you have planned for 2017?
My next book takes place in Las Vegas (you can tell I like big cities)! A chef and a hotelier come to Sin City to roll the dice on professional success. But it's their personal lives that gamble big, as they find the real jackpot is each other.

Thanks for blogging at HJ!
Giveaway:

A signed copy of Her New York Billionaire. Winner can choose between the North American edition or the United Kingdom 2-in-1 which also includes The Waitress's Secret by Kathy Douglass. (open to any address)
To enter Giveaway: Please complete the Rafflecopter form and Post a comment to this Q:

I'm more likely to pick up a book when the setting interests me. I love the sights and the tastes and the clothes that surround the story. How important are those details to you when you're choosing what to read?
Excerpt from Her New York Billionaire:
"Holly, this is delicious," Louise proclaimed.
"I'm glad you like it. You sound surprised?"
"Indeed. I don't know that Ethan has ever dated a woman before who would know how to make an old-fashioned pot roast."
Ethan leaned to pat Holly's arm. She smiled at the unspoken compliment, as a fiancée should. "Aunt Louise, I have never dated a woman who has likely ever eaten pot roast, let alone prepared it."
"Where did you learn to cook like this?"
"I took a course in cooking classic American comfort food," Holly fibbed, without missing a beat. Louise didn't need to know that if she hadn't taught herself to cook she and Vince wouldn't have eaten. "I'll have to make cheeseburgers for you next time."
"Now, Ethan, dear," Louise said, "you have been keeping your delightful lady a secret. You must tell us everything about where and how you met," she insisted.
Fernando buttered a roll and gobbled it down.
Holly and Ethan, the happy couple, gazed lovingly at each other as if to signal that they were off and running. They'd been rehearsing. Now they'd be put to the test.
"Aunt Louise, I wanted to be absolutely sure of myself before I said anything to you," Ethan began. "Holly's brother is Vince Motta. He works for us in the Miami office."
Aunt Louise listened attentively as she continued eating. Fernando chomped on chunks of meat that he yanked off his fork with his lower teeth.
"It was at the groundbreaking ceremony for the Coconut Grove project," Holly continued. For accuracy, Ethan had filled her in on the details of that luncheon. "We were both reaching for the same shrimp on the buffet table. Our hands touched."
"And it was magic."
Ethan fluttered his eyelashes, which made Holly giggle.
She'd visualized this fairy tale over and over—to the point that now she would have sworn it had actually happened. The elegant outdoor celebration… Her in a pink dress, talking to her brother, Vince, and a couple of his coworkers… After excusing herself she left them to explore the lavish seafood table. And just as she reached for the plumpest, juiciest-looking shrimp on the tray a hand from the opposite direction nabbed the same one.
She tugged on her end of the shrimp, the other hand on the other end, until their fingers intertwined.
They turned to look at each other.
He surrendered the crustacean.
The skies parted.
The angels cascaded down from heaven playing trumpets.
"It was love at first shrimp…" They sighed in unison.
"How romantic." Louise was sufficiently charmed.
"We talked for hours that afternoon." Ethan laid it on thick. "But then I had to board a plane for Bangkok."
"We didn't see each other again for months."
Caught up in their "reminiscing," they moved their faces toward each other. Involuntarily. As if pulled together by a magnet.
Ethan bent in and brought his mouth to Holly's. Only it wasn't a feather-soft fake dinner kiss, meant to convince his aunt. No, his unexpected lips were bold. And hot. And they smashed against hers.
Their insistence didn't let her pull away. She swirled inside. Got lost in the moment. Let it go on several beats too many.
Until she could finally separate herself from him.
Holly feared that everyone at the table could hear her heart pounding outside her chest.
Ethan looked as shocked as she felt. But after a moment he picked up his fork and resumed eating. Following his lead, she did the same.
Fortunately neither Louise nor Fernando had noticed anything strange. Holly and Ethan were engaged, after all. Why wouldn't they spontaneously kiss?
But he wasn't helping her any with a kiss like that. Let that be a warning to her.
Louise inquired, "Are your people from Miami, dear?"
Holly barely had a moment to catch her breath—nowhere near enough time to recover from that inebriating kiss before there came the next flaming hoop she had to jump through. She didn't have "people." And the people she did have she needed to keep a secret. Her people were not Benton kind of people.
"No. Fort Pierce."
"Fort Pierce?" Fernando tossed back.
Certainly not the kind of stylish metropolis full of chic hotels, South Beach beauties and all-night parties that would interest him.
"We met again last year here in New York, when Holly was exhibiting paintings at a Soho gallery," Ethan fibbed to move their story forward.
"Then wasn't the next time when you came down and we visited Key West?"
He leaned over to brush the side of her cheek with the back of his hand. "It was then that I knew for sure."
His tender touch across Holly's face made it a struggle to keep her eyes open. Especially after that not so gentle kiss had rocked her to the bone.
Ethan sensed he had made her uncomfortable. "More water, anyone?" he said quickly, refilling glasses without waiting for an answer.
Thankfully giving her a moment to regroup.
Excerpts. © Reprinted by permission. All rights reserved.
Book Info:
Artist Holly Motta arrives in New York to make a new start…only to find billionaire Ethan Benton occupying the apartment where she is meant to be staying! But there's another surprise in store… Ethan needs a fake fiancée—fast!—and he wants her to fill the role!
But Ethan's got no intention of trusting any woman with his heart. Until he lets beautiful Holly into his world…and discovers she is the only woman he'd really like to make his wife!
Book Links:

Meet the Author: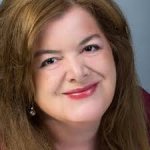 Andrea Bolter has always been fascinated by matters of the heart. In fact, she's the one her girlfriends turn to for advice with their love lives. A city mouse, she lives in Los Angeles with her husband and daughter. She loves travel, rock n' roll, sitting at cafés, and watching romantic comedies she's already seen a hundred times. Say hi at andreabolter.com.
Website | Facebook | Twitter |