Today it is my pleasure to Welcome romance author
Donna Alward
to HJ!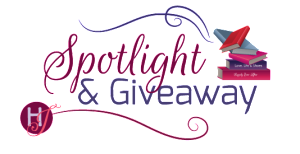 Hi Donna, welcome 🙂
If someone wrote a biography about you, what do you think the title of the book should be? Why?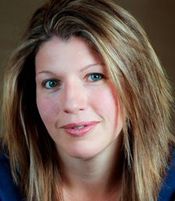 Gosh, I don't know. "Harness the Crazy, Make a Living"? Really, all the weird crazy stuff in my head gets channelled into books. If I didn't have my creative outlet, I'd either be totally nuts (as opposed to half) or entirely boring.
Would you rather…be invisible or be able to read minds? Why?
Invisible. I have teenage girls. I always thought I'd want to know everything that was going on. But in the last 18 months or so I've come to embrace the fact that I really don't need to know EVERYTHING. There are DEFINITELY times I'd like to be invisible, though. And hey, if I were invisible, it would make it harder for people to make demands on me all the time, because they couldn't find me!
Let's talk about your newest release: Her Rancher Rescuer
If you had to summarize the book for the readers here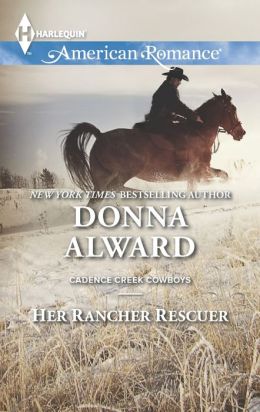 Small-town girl with an undeserved bad rep meets rich ex-athlete and offers to work for him temporarily as a solution to both their problems. Once she's at his corporate retreat ranch in Montana, however, she starts to see the person behind the businessman. And he starts to see the tender, caring woman behind the sassy, flirty façade. They fall in love, but while she's open to her feelings, he isn't, and she has to decide if she's going to repeat old patterns and accept less than she deserves, or stand firmly on her own two feet and be without him. He has to choose between protecting his heart or letting himself love again.
Please tell us about the characters in your book?
Amy Wilson appears in a few of the other Cadence Creek Cowboys books. The references to her aren't always complimentary, either. She has a reputation as a bit of a chaser, and no one takes her seriously. But really, there's a depth to Amy that she doesn't let anyone see. She still believes in love, you see, even though her dad walked out on them when she was a little girl. She'd love to leave Cadence Creek behind, but she's very worried about her mom, who never really got over being abandoned. All in all, she feels pretty stuck, until meeting Jack starts opening her mind to possibilities.
Jack Shepard is a former world-class downhiller who left his ski career behind after an accident on the hill. Now a successful businessman, he's in town to be best man at his brother's wedding. But it wasn't only the accident that ended his career, it was a messy affair with his coach's wife that was splattered across the tabloids. He's very, very cautious about letting anyone too close. At the same time, he as a bit of a rescue complex. Which comes in handy at the first of the book, when Amy is publicly humiliated, but makes things more difficult towards the end, when Amy is ready to stand on her own two feet.
As you wrote your protagonist was there anything about them that surprised you?
I was actually really surprised at how strong Amy was. Once I dug into her motivations, she really became a more complex character who had been hurt, who cared deeply about her mom, and who really just wanted to do the right thing but was a bit afraid. I really loved how she stood up to Jack – after all, he's a pretty intimidating guy with all that sexiness and success going on. Amy wasn't willing to settle in the end and I love that about her.
What scene did you most enjoy writing? Why?
Honestly? The opening scene. They're at Callum and Avery's wedding. Jack's sister Taylor is arguing with groomsman, Rhys (characters from A Cadence Creek Christmas). Rhys had danced with Amy to make Taylor jealous, and Amy walks into the foyer to hear them arguing and Rhys says that Amy is the last woman in the world he'd want to date.
Her feelings are hurt, but most of all, she's been publicly humiliated yet AGAIN. She rushes off to the bathroom, and Jack follows her there to make sure she's all right. And devises a plan courtesy of that rescue complex I mentioned. Here's a bit:
The door opened and closed again and she held her breath even though she desperately needed a tissue. After a few seconds two tissues appeared over the top of the door. "Here," a man's voice said quietly. "Blow your nose."

"Oh, my God!" Her voice bounced off the porcelain fixtures as she leapt to her feet. "This is the women's room! Get out!"

"I locked the door behind me. Blow your nose, Amy."

She paused. She knew that voice. Not well, which was why it stood out. It was the groom's brother, wasn't it? Callum's very handsome, very successful younger sibling. "Jack Shepard?"

"Yes, it's me."

"How did you know I was in here?"

He hesitated before answering. "I heard what Rhys said. Saw you take off."

She snagged the tissues from his fingertips and blew her nose—loudly. For another few moments the only sound was the reassuring thump of the DJ's music at the dance, muffled through the walls. "Thanks," she murmured. She and Jack had only bumped into each other a few times. He'd asked her to dance tonight, too. He was a nice guy. But to follow her into the ladies' room? She frowned.

"Are you going to come out of there?" he asked.

"Maybe. When everyone else goes home and I can be humiliated in private." Right now she preferred to lick her wounds in solitude. Gosh, even when she didn't intend to, she found herself in the middle of a spectacle. Memories were too darned long around here. Her bad luck in the romance department had made her a town joke when all was said and done.

"It's not even ten o'clock. You could have a long wait."

She hated that he was right. And that he sounded amused. "Then I'll get my coat and slip away. It's not like anyone will miss me."

"Oh, now," he chided, "that sounds a lot like you're going to have your own pity party, and that's no fun."

Right again. He really was being quite annoying. Except he'd come in here to make sure she was okay, and he'd given her tissues. She felt herself softening just a little. "Shut up, Jack," she said mildly.

"Who gives a rat's ass what Rhys thinks anyway," Jack suggested. "You're better off without him."

Jack thought this was about Rhys? Of course. Jack was an outsider. Even today, as part of the family, he said and did all the right things but she'd noticed that he'd kept to the side a little bit, included but hovering just on the fringes, not getting too close.

And since he was new here, he definitely didn't understand that the name Amy Wilson came with built-in context. "You might want to be careful expressing that opinion," she replied. "Because Rhys has definitely got his eye on your sister."

"I didn't say I didn't like him. I'm just saying that you deserve someone who wants to be with you. Only you. Who can't go on another day without you. Now, are you going to come out of there or not?"
What scene was the hardest to write? Why?
The scene where she decides she's going home. It's hard to put your characters through the wringer – even though you know you have to! In the end, though, those scenes end up being pretty satisfying, I think. Because usually your character shows a lot of growth. I really liked Amy in this scene.
"You don't have to go."

"I want to."

Her voice was firm and her decisiveness stung. "I have to go to Vancouver for a few days. You could have the place to yourself. If you don't want to work the next group, I can hire someone. But you're welcome to stay."

Her lips thinned. He'd said the wrong thing, hadn't he?

"What's the point in me staying? I might as well go back, see if Melissa has any shifts for me. It's just going to be awkward, Jack. Like I knew it would be. It's better if I go. We're just prolonging the inevitable."

"You regret what happened between us?" Somehow the question left him feeling hollow.

Her hands paused over a sweater, then she smoothed it on the pile of clothes in the case. "I didn't say that."

"Then…"

She didn't let him finish. "I regret that it got weird. Like you said—things change when people become intimate. I should have known better."

It grated that she was putting it all on herself, when it wasn't her fault. Grated further that it meant he had to 'fess up that he was to blame. "It's going to sound lame if I say it's me, not you," he said. "But it is. You didn't do anything wrong, Amy."

"That's good to know."

Damn, she wasn't going to let him off the hook. "That's all you have to say?"

She turned then. He wasn't sure if her eyes were so bright because she was angry or if she'd been fighting tears. But the blue depths bit into him. He hadn't meant to hurt her, and he had.

"I've told you a lot of my history. I'm done with begging, Jack. Or asking for second chances to do better. It's not who I want to be. I'm not desperate."

"I never said you were desperate."

"No," she answered, with a little nod. "I did. I've been my own worst enemy for a long time. Begging for scraps of affection and attention, wanting someone to think I was good enough. And I think I kept trying because I needed to redeem myself. It wasn't just you at the wedding, though that helped open my eyes. It was Christmas, and seeing my mom still looking so miserable. The power to change was always there in her reach and she never grabbed it. I don't want to be that way. If I don't stand my ground this time, it will be all too easy to go back to old patterns. Like it or not, Jack, you're my stand."
Who would you cast in the role of your characters if your book was optioned for a movie?
Oh my. To be honest, I didn't really cast my characters for this book, though I often do. Which gives me an idea, if you keep reading through to the end!!!!!!! 🙂
If you could have given your characters one piece of advice before the opening pages of the book, what would it be and why?
Oh, I don't think I would have given them any! I needed them just the way they were, flawed and insecure! Though maybe I would have told Amy to pack some good underwear. 🙂
What are you currently working on? What other releases so you have planned for 2014?
Oh my gosh. I've been so crazy. I have three more releases this year from Harlequin American. A new continuity is launching in June called the Texas Rodeo Barons, and I get to lead off the series with The Texan's Baby (June). I've also written a prequel for the series that will be digital release only and out I *think* just before the series starts. In November, I'm launching a new trilogy for American as well.
Then I've got a few reprints: the first 2 novellas in my First Responders series from Samhain are out in one print volume this month (February) and then Her Lone Cowboy is reprinted in The Last Mercenary with Diana Palmer in May. And perhaps the most exciting news is the launch of my Jewell Cove series from St. Martin's Press! The House on Blackberry Hill is out April 29th, with the follow up, Treasure on Lilac Lane, out in November. Currently I'm working on a "novella" for SMP – a Christmas special set in Jewell Cove, and it's really fun.
Thanks for blogging at HJ!
Giveaway: I'll give away a copy of

HER RANCHER RESCUER either in print or ebook (epub or kindle).
To enter Giveaway: Please complete the Rafflecopter form and Post a comment to this Q: 
Leave a comment for Donna, let us know what you think of the book and the excerpts spotlighted here. 🙂
Except
"This is a killer dress," he commented. "Little black dress sounds so simple. But it's not simple on you."

"Is there a motive behind your compliments? Or are you just keeping up the charade?"

"It's the truth. You look beautiful tonight. The men of this town must all be blind if they can't see it."

She shrugged. "I've lived here all my life. I'm not a novelty."

"They're blind and stupid, then."

She smiled. "You're doing a good job, anyway."

"A good job?"

"Of turning the situation around and puffing up my ego. You were right. A dance was a better idea than running off with my tail between my legs."

"We only forgot one thing."

"We did?"

"Well, yes. If you want everyone to believe you don't give a damn about Rhys."

Curious, she tilted her head up to meet his gaze. Suddenly she couldn't hear the music, couldn't see the other partygoers around them. She was oblivious to everything but Jack. The way he looked, all suave and debonair with his dark hair and bedroom eyes and broad shoulders. But more than that was the way he was looking at her. Like she was the only woman in the world. No one had ever, ever looked at her that way.

It seemed the most obvious thing for a kiss to be the next step. They slid into it naturally, like they'd done it a thousand times before. Her head tilted slightly to the left, there was a first meeting of lips, then they opened a little wider as they tasted and explored. It felt strangely familiar and yet somehow brand-new. They kept it light, kept their hands where they belonged, especially considering they were in public. But it was a hell of a kiss all the same—the kind of kiss that made her toes curl in her platform pumps and goose bumps shiver over her skin. And when it was over her breath was coming a little bit faster than before. Wow.

"If there were ever any doubt…" he said, putting the final bow on the top by touching his lips to her temple in a tender and intimate gesture.

But his words made Amy go suddenly cold, like she was splashed with icy water. This wasn't real. It was an act, a performance. A charity service. It was all about perception. Showing the town that she didn't give a damn about Rhys Bullock and his insults.

"What's wrong?"

"Nothing."

But Jack was smart. Especially for a guy. He squeezed her hand to get her attention. "You think because we let them see what we wanted them to see that it wasn't real."

"What a charming way you have with words," she replied dryly, her gaze sliding away.

"You think it was an act."

"Wasn't it? A lovely stage for me to save face for a few minutes. What's in it for you, Jack? Something to keep you from being bored?"

His jaw tightened. Had she struck a nerve?

"Would that be so bad?"

She hated that the immediate answer that came back to her was no. The problem was there was no excitement in Cadence Creek. No adventure or challenge. It was always the same, day in and day out. She longed to get out, but every time she thought of escaping she thought of leaving her mother alone and couldn't quite do it. As much as she got frustrated with her mom, she worried about her. Amy was sure Mary was depressed. And she hardly ever went out…how could Amy possibly leave her to fend for herself?

"Well, it's humiliation of a different sort."

"News flash," he said in a low voice. "Being with you is a great distraction. There are far worse things than holding a beautiful woman in your arms."

"That might be nice if I thought you meant it."

A wrinkle formed between his eyebrows as he frowned. "Amy, we danced twice tonight already. It was fun. There was eye contact and we flirted. Did it occur to you that maybe I didn't like the thought of someone like you being in that bathroom crying over some guy who's not worth it?"

"No."

"No what?"

"No, it didn't occur to me."

"Why?"

"Because in my experience most guys don't give a good damn about my feelings."

"Then you've been hanging around the wrong men."

"No," she corrected, suddenly feeling like telling the absolute truth. "It's me. I'm messed up and guys try to stay away from that kind of crazy."
She was surprised when he burst out laughing. "What's so funny?" she asked.

He looked down at her warmly. With—she would swear—affection. "Amy. I used to hurl myself down the side of a mountain at over eighty miles an hour. I like crazy. Besides, I don't think you're crazy at all. Misunderstood, maybe. But not crazy."
Book Info:
Small-town girl, big-time crush…
Amy Wilson longs to escape the pointed barbs and knowing looks that come with having a certain reputation in a small town. A temp job with CEO Jack Shepard seems to offer a way out, if only she can stay focused on her goal.
Former world-class athlete Jack is as relationship-phobic as they come, so he's not worried that the soul-shattering kiss he and Amy shared will affect their working partnership. She's a girl who's going places, but Jack starts to wish that maybe he could tag along for the ride…
Book Links:
Author Bio
A busy wife and mother of three (two daughters and the family dog), Donna Alward believes hers is the best job in the world: a combination of stay-at-home mom and romance novelist.
An avid reader since childhood, Donna always made up her own stories. She completed her Arts Degree in English Literature in 1994, but it wasn't until 2001 that she penned her first full-length novel, and found herself hooked on writing romance. In 2006 she sold her first manuscript.
Donna loves being back on the East Coast of Canada after nearly twelve years in Alberta where her Harlequin career began, writing about cowboys and the west. She's a two-time winner of both the Bookseller's Best Award and the Colorado Award of Excellence, and a 2012 RITA finalist.
Donna loves to hear from readers; you can contact her through her website at www.donnaalward.com, visit her facebook page, or through her publisher.
Twitter: @DonnaAlward
Website | Facebook | Twitter |