Today it is my pleasure to Welcome romance author
Andrea Laurence
to HJ!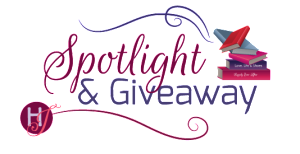 Hi Andrea and welcome to HJ! We're so excited to chat with you about your new release, Her Secret Husband!
Hi, Sara. Thanks for having me and thanks to everyone visiting today.
Please summarize the book a la Twitter style for the readers here: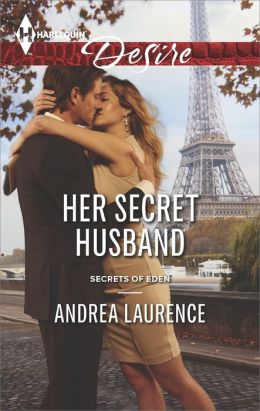 In the fourth and final book in the Secrets of Eden series, Heath and Julianne return to the family Christmas tree farm to keep the business running and finally have to face their past – what happened with the mysterious Tommy Wilder and what happened between the two of them in Europe.
Please share the opening lines of this book:
"Your dad's heart attack was pretty serious this time."

The doctor's words did little to make Heath Langston feel better about his foster father's condition. He stood outside Ken Eden's hospital room, listening to the doctor's prognosis.
Please share a few Random facts about this book…
• I had half of the book written, and then left on a two-week trip to the UK and France. When I got home, I wrote the scenes in France, so the memory was very fresh.
• Gibraltar is the Vegas of Europe. They have the least stringent requirements to marry, which is why I chose it.
• I watched a lot of pottery videos on YouTube to figure out how Julianne would make pots and vases. Even then, I probably still couldn't make an ashtray.
Please tell us a little about the characters in your book. As you wrote your protagonist was there anything about them that surprised you?
Heath is the youngest of the foster boys that came to live with the Edens. Throughout the series, he's been the funny one, the lighthearted one, but he's keeping some pretty big secrets from everyone. In this book, I got to find out what those things were. I wasn't entirely sure when I started.
Julianne is the Eden's only biological child, always struggling to be good enough for her parents. In her quest to be perfect, she's prone to sweeping issues under the rug that she doesn't want to deal with. Unfortunately, a teenage marriage and murder are hard to ignore for long.
What kind of research did you do for this book?
Aside from my first-hand research is Paris, which was great, I had to do a little bit of research on a lot of different things like making pottery, the divorce process, police procedures for charging someone and how a child could get taken from his parents and put in foster system. Paris was a lot more fun, although I would like to try working with a pottery wheel some day.
The First kiss…
They had a lot to work through before they got to this point, but when they did… it was a doozy.
She looked up at him in surprise, not quite sure what to do. His lips found hers before she could decide. At first, she was taken aback by the forceful claim of her mouth. This was no timid teenager kissing her. The hard, masculine wall pressed against her was all grown up.

In their youth, he had never handled her with less care than he would a fragile piece of pottery. Now, he had lost what control he had. And she liked it. They had more than a decade of pent-up sexual tension, frustration and downright anger between them. It poured out of his fingertips, and pressed into her soft flesh, drawing cries of pleasure mingled with pain in the back of her throat.
Did any scene have you crying or laughing while writing it?
I got a little misty when I was writing the epilogue for the book. It wasn't just the end of Heath and Julianne's story, but the end of the series I've spent two years working on. I wasn't quite ready to say goodbye to everyone, but I knew it was time.
Molly felt a warmth at her back, then the slide of Ken's arms around her waist. He hugged her to his chest, pressing a kiss against her cheek.

"Look at our beautiful family, Mama," he whispered into her ear.

Molly relished the feel of his still strong arms holding her and sighed with contentment. "It's hard to believe there was a time we thought we might not have any children," she said. "And here we are with a full house. And grandbabies."

"It's better than I ever imagined or could even have hoped for. I think the fairy tale I promised you on our wedding day is finally complete."

"Yes," Molly agreed. "We've reached our happily ever after."
If your book was optioned for a movie, what scene would be absolutely crucial to include and why? 
The pottery studio scene would have to be included. It's my own little tribute to the movie Ghost. I knew the minute I decided Julianne would be a sculptor that I wanted a scene like this.
"Okay, first, dip your hands in the water. You have to keep them good and wet."

They both dipped their hands in the bucket of water, then she cupped his hands over the clay and covered them with her own. "Feel the pressure I apply to you and match it with your fingers to the clay."

They moved back and forth between the water and the clay. All the while, Julianne forced herself to focus on the vase and not the heat of Heath's body at her back. The warm breath along her neck was so distracting. Her mind kept straying to how it would feel if he kissed her there. She wanted him to. And then she would realize their sculpture was starting to sag and she would return her attention to their project.

"This feels weird," Heath laughed, gliding over the gray mound. The slippery form began to take shape, their fingers sliding around together, slick and smooth. "And a little dirty, frankly."

"It does," she admitted. On more than one occasion, she'd lost herself in the erotic slip and slide of the material in her hands and the rhythmic purr of the wheel. That experience was amplified by having him so close. "But try to control yourself," she said with a nervous giggle to hide her own building arousal. "I don't want you having dirty thoughts every time you see my artwork."

Heath's hands suddenly slipped out from beneath hers and glided up her bare arms to clutch her elbows. The cool slide of his clay-covered hands along her skin was in stark contrast to the firm press of heat at her back. It was obvious that she was not the only one turned on by the situation.
If you could have given your characters one piece of advice before the opening pages of the book, what would it be and why?
A lie is always going to hurt more than the truth. Stop trying to protect each other and just tell the truth. That's really the core of everything that goes wrong in the book. A lie is never better.
What are you currently working on? What other releases so you have planned for 2014?
I'm currently working on my third Brides and Belles book, coming out in November of 2015. The first two – Snowed In With Her Ex and Thirty Days to Win His Wife, will be out in January and February.
Thanks for blogging at HJ!
Giveaway:

1 autographed set of the Secrets of Eden series including – Undeniable Demands (out of print), A Beauty Uncovered (out of print), Heir to Scandal and Her Secret Husband (US only). 1 digital copy of Her Secret Husband (Int'l)
To enter Giveaway: Please complete the Rafflecopter form and Post a comment to this Q:

Heath and Julianne throw caution to the wind and elope while on a European vacation. For those of you that are married – did any of you elope? Do you regret it now? If you had the big wedding, are you happy with that choice, or do you wish you'd just gone to the courthouse and saved yourself the drama and money? If you're single, what is your idea of the ideal wedding?
Excerpt
"I'll be coming to stay at the farm until Dad is better," Heath announced to the group. "I can handle things."

"I know it's only the beginning of October, but Christmas will be here before you know it," his oldest foster brother, Wade, pointed out with a frown furrowing his brow. "The last quarter of the year is always a nightmare. You can't take all that on by yourself."

"What choice do we have? All of you are busy. My business partner can run Langston Hamilton for a few months without me. And I've got Owen," Heath added, referring to the Garden of Eden Christmas Tree Farm's oldest and most faithful employee. "He can help me with the details. When Christmas comes, I'll hire some of the high school and college boys to bag and haul trees."

"I'm coming home, too," Julianne announced.

The whole family turned to look at her. She'd been fairly quiet since she had arrived from the Hamptons, but only Heath seemed to realize the significance of her decision. She was volunteering to come home, even knowing that Heath would be there. While she visited the farm from time to time, it was very rare that the boys were there aside from Christmas celebrations. Volunteering to spend months with Heath was out of character for her, but she wasn't exactly in a good headspace.

Despite how small and fragile she looked, there was a sternness in her eyes. Unfortunately, Heath knew that look well. The hard glint of determination, like emeralds, had set into her gaze, and he knew she wouldn't be dissuaded from her decision. Once Julianne's mind was made up about something, there was no changing it.
Book Info:
Love, honor—and vow to keep the marriage a secret!
Years ago, Heath Langston eloped with Julianne Eden. Their parents wouldn't have approved. So when the marriage remained unconsummated, they went their separate ways without telling anyone what they'd done.
Now family turmoil forces Heath and Julianne back into the same town—into the same house. Heath has had enough of living a lie. It's time for Julianne to give him the divorce she's avoided for so long—or to fulfill the promise in her smoldering glances and finally become his wife in more than name only.
Book Links:
Meet the Author: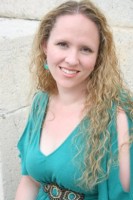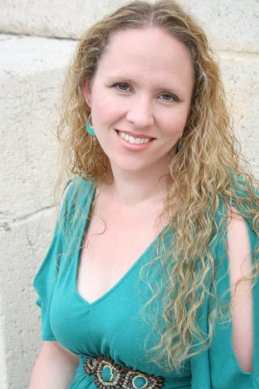 Andrea Laurence is an award winning author of contemporary and paranormal romance. She has been a lover of reading and writing stories since she learned to read at a young age. She always dreamed of seeing her work in print and is thrilled to share her special blend of sensuality and dry, sarcastic humor with the world. A dedicated West Coast girl transplanted into the Deep South, she's working on her own "happily ever after" with her boyfriend and their collection of animals including a Siberian Husky that sheds like nobody's business.
Website | Facebook | Twitter |