Today it is my pleasure to Welcome author
Tara Taylor Quinn
to HJ!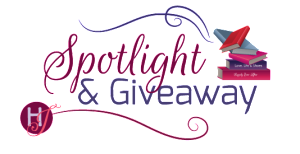 Hi Tara and welcome to HJ! We're so excited to chat with you about your new release, Her Secret Life!
Please summarize the book for the readers here: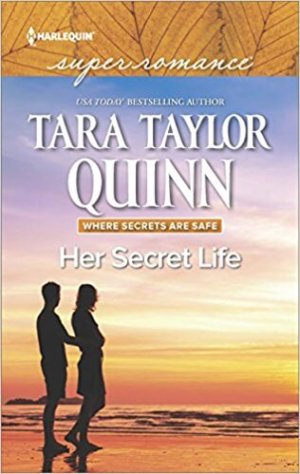 Soap opera star meets scarred computer geek is the short version! In truth, it's the story of a family torn apart by a horrible accident, and a Hollywood beauty being stalked who helps them.

Please share the opening lines of this book:
"UH-HUH. YES."
Mike Valentine listened unabashedly to the half he could hear of his lunch companion's phone conversation the first Monday in March.
"I know. Mmm-hmm." Her tone was more flirty than not. Glancing at Mike, Kacey rolled her eyes. And then mouthed, Bo.
Please share a few Fun facts about this book…
I used information I learned from accompanying by child dancer daughter to jobs in LA – including the week we were in the studio with Jerry Lewis to rehearse the piece she did with him and other kids for his telethon. (Years ago, of course, said child is now an adult with a baby girl of her own.)
This book did not follow my idea at all, and ended up completely different than I'd expected.
I wish Santa Raquel really existed. I want to live there.
Please tell us a little about the characters in your book. As you wrote your protagonist was there anything about them that surprised you?
I knew Kacey already – she's in a previous book, His First Choice, alongside her identical twin, Lacey who is the heroine in that book. They were child stars together until Lacey quit to go to college.
Michael – what I love most about him is that he's multi-faceted, and surprised me at every turn. I had him pictured one way and he just never would fit my mold. His true self is MUCH better!
If your book was optioned for a movie, what scene would you use for the audition of the main characters and why?
I'd do the first scene, just because it sets up the entire story. You've got a guy who was once the most gorgeous guy around and now has one side of his face completely scarred from a gunshot wound through his jaw, having a secret lunch in an out of the way diner with a beautiful soap opera star. She's wearing no make-up and her hair's up. She's in jeans and a casual shirt, and yet…still exudes. They've become best friends and no one knows. While they're eating, her phone rings and it's the current guy in her Hollywood Life. He eavesdrops, and she's making faces at him while she talks to the other guy. You can tell her loyalty is to our hero.
'She was smiling now—not at Mike. She'd never smiled at Mike that way.
For which he was utterly thankful. That smile…it was the one reserved for the disposable men in Kacey's life. The ones who were part of the soap opera star's Hollywood life.
He'd take friendship with her any day. Getting her inside scoop was a whole different kind of intimacy. A more lasting one.'
What do you want people to take away from reading this book?
I would love for them to be able to believe that love really exists, and that it's strong enough to heal any hurt, to truly ease even the worst suffering. At the very least, I want them to take away hope that this kind of love exists. Of course, I really hope they feel as though they've received a great return on the investment of their time.
What are you currently working on? What other releases do you have planned for 2017?
I am currently working on Book 14 of this series. Other releases for 2017 are all from this same Where Secrets Are Safe series:
5- 1 The Fireman's Son
8-1 For Joy's Sake
11-1 As yet untitled, Book 13.

Thanks for blogging at HJ!
Giveaway:

1 set of the first three books in this series: Wife by Design, Once a Family, The Good Father – e-Copies only.
To enter Giveaway: Please complete the Rafflecopter form and Post a comment to this Q:

In all honesty, do you think you take any part of your own self-worth from your looks?
Excerpt from Her Secret Life:
"WE MAKE QUITE a pair.…"
Walking beside Michael toward their cars in the run-down parking lot, Kacey wished they had just a little more time together. He was so easy to be with. The only one in her life who never seemed to want anything from her.
Or need anything. Not that she had a problem with being needed. She didn't. At all. She'd hate it if her loved ones didn't need her. Still, it was nice to just be…
Stopping between his blue SUV and her Mustang convertible, a thank-you gift to her and Lacey for a commercial they'd done and which Lacey hadn't wanted, she looked up at him—a good five inches up—into his shaded brown eyes.
"Why do you say that?" she asked, not sure she liked the slightly derogatory tone that had accompanied his pairing them together. Leaning back against her car, she crossed her arms to keep from reaching up to brush his longish blond hair back from the side of his face. The hair wasn't really long enough to cover what was left of his scars, but the way he held his head, cocked to the side with the damaged side down, looked as though he was used to doing so.
"You're the most vivacious, beautiful, outgoing and social creature, and me…if I didn't have a family that I needed to keep off my ass—and work to do at The Lemonade Stand—I'd happily be a recluse."
He didn't talk about whatever had blown apart his left lower jaw. Or what she assumed had to have been years of surgeries to repair his face. She'd asked him about it once. He'd told her there'd been an accident during his senior year of college. And then abruptly changed the subject.
But she'd be a ready and willing listener if he ever chose to confide in her.
"You're an absolutely beautiful creature, too." The words were drawn from someplace deep inside her. Completely authentic—and a tad embarrassing out in the open.
Excerpt. © Reprinted by permission. All rights reserved.

Book Info:
Internet security expert Michael Valentine knows his place in Kacey Hamilton's life. The soap opera star lives in two worlds: glamorous Hollywood and small town Santa Raquel, where she volunteers with him at The Lemonade Stand women's shelter. The key to their friendship is maintaining boundaries. And after an accident years ago left him badly scarred, he won't expect anything more. But when threats against Kacey escalate, Michael will stop at nothing to protect her. Even if his investigation means confronting more than just her attacker as Kacey's interest in him starts to go deeper than friendship…
Goodreads│Amazon│Barnes & Noble│Harlequin


Meet the Author: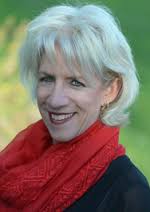 The author of more than 80 original novels, in twenty languages, Tara Taylor Quinn is a USA Today bestseller with over seven million copies sold. A five time RITA finalist Tara appears frequently on bestseller lists, including #1 placement on Amazon lists, and multiple showings on the Publisher's Weekly Bestseller list. She has appeared on national and local TV across the country, including CBS Sunday Morning.
Tara is a supporter of the National Domestic Violence Hotline. If you or someone you know might be a victim of domestic violence in the United States, please contact 1-800-799-7233.ama
Website│Goodreads│Amazon│Facebook│Twitter│Pinterest│Instagram│Wattpad