Today it is my pleasure to Welcome author
Lori Ann Bailey
to HJ!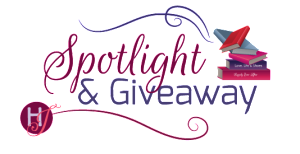 Hi Lori and welcome to HJ! We're so excited to chat with you about your new release, Highland Deception!
Please summarize the book for the readers here:
H is for Honor
I is for Intrigue
G is for Gallant
H is for Highlanders
L is for Loyalty
A is for Argyll
N is for Noble
D is for Destiny
D is for Duty
E is for Enemy
C is for Courage
E is for Elusive
P is for Passion
T is for Trust
I is for Imposing
O is for Obligation
N is for Need.

Please share the opening lines of this book:
Margaret Murray, only daughter to the Duke of Kirk, had done it again. Like she often had in her youth, she had dressed in her brother's clothes and sneaked away from the keep. This time she had no intention of returning.
Please share a few Fun facts about this book…
I wrote the beginning of Highland Deception at the home of the award winning author Kathleen Gilles Seidel, when she graciously opened up her home to a local group of authors for the first day of National Novel Writing Month.
I had to replace the word "celibacy" with "chastity" because the first known usage of the word occurred ten years after the setting of the book.
I listened to the album "Up All Night" by Kip Moore on repeat while I wrote Highland Deception.
In order to be authentic, the heroine in Highland Deception, Maggie, and I tried scotch whisky for the first time together.
Shortly after I decided Maggie would receive a head injury in Highland Deception, my daughter got a concussion. I still have nightmares about something knocking into her and bringing it back, so the symptoms that Maggie experiences in the book are true to life.
Was there a scene in this book that was harder to write than others? 
Strangely enough, the hardest scenes for me to write are the fight scenes. I've had to watch YouTube videos for the choreography. The following excerpt is from a very short skirmish at the beginning of Highland Deception.
"Can we help ye?" Lachlan drawled as the riders approached.
"Where is the letter?" Nathair's gaze cut from Lachlan's to latch onto his cousin with a foul anger that cut through the air like a torch did the dark of night.
"I dinnae ken what ye mean, Nathair. We're only returning home from escorting my cousin to Edinburgh," he said in a bored tone, his indifference intended to dismiss concern over the accusation. Nathair's glare riveted to Lachlan's.
"I ken ye have a missive that does not belong to ye. Return it now, and ye can go about yer way peacefully." Nathair's eyes drifted toward the lad Lachlan had sworn to protect. Despite the man's assurance, his shifting eyes said he was lying. He couldn't risk letting Lachlan's band leave with the information they had gathered or let Robbie walk away with his life.
Nathair jumped from his steed; his size would be intimidating if Lachlan was not just as large. Those with him also descended and drew their weapons.
Lachlan and his men dismounted and flanked him. It was a practiced position, a team assembled with a skillful precision only gained through experience and an abundance of practice in battle.
His back was to the stream they'd been following north, but the lack of an escape route didn't bother him. They would make their stand here in order to keep Robbie safe and deliver the letter into the hands of the other Highland chiefs. There would be bloodshed, but despite being outnumbered, his men would take this crew without breaking a sweat.
It had crossed his mind that they might be pursued, and if he allowed any to walk away, they would return for Robbie. There still might be more to come, but he wouldn't allow anyone under his care to remain a target of Conall's wrath. In order to make good time, he'd traveled to Edinburgh with only a few men, but once he had Robbie back at Kentillie, the whole of the Cameron clan would protect him.
To ease his mind, Lachlan's eyes darted to the side, where Alan still guarded the lads. Satisfied, he turned back to Nathair.
"What will Conall's father say when he learns of his own son's pledge of support for Argyll and the Covenanters?" Lachlan asked.
"Then ye do have the letter."
"Aye. How can ye serve a man who plots the death of his own father?" Lachlan snarled and shook his head as Conall's plotted crimes churned in his gut.
"Ye'll never live to tell anyone." Nathair's grip on his iron halberd tightened as he lunged at Lachlan with his weapon.
He was well built and strong but sluggish in his swing, and Lachlan could handle a slow enemy. Lachlan was stout, too, but none of his size was from overindulging—it was all training and hard work. He easily dodged the axe's blow and, because he was too close for a full swing, came down on Nathair's head with the hilt of his claymore. The sickening thud was deep, signaling he'd scored a good hit.
His opponent faltered and stumbled then rolled to the right and jumped back up to land squarely on his feet, his eyes scanning his surroundings as he struggled to catch his breath.
The whoosh of a sword sounded from the left, and Lachlan sidestepped in time to escape its range. The man overshot, and Lachlan swung around in one thrust, catching him in his midsection. He fell to the ground in a bloody heap.
Swinging his axe with full force, Nathair was on him again, and Lachlan pulled back, but not far enough. The blade grazed his arm, opening a small gash. It stung like a bee. His white shirt became red, and the coppery smell drifted up to his nostrils.
His wound angered him more. All around him was the sound of men fighting, screaming and dying, although he barely heard it. A concentrated hum buzzed in his ears, his complete focus on Nathair.
When the man turned to recover from the swing of his blow, Lachlan moved faster than his opponent could react and brought his sword down toward Nathair's shoulder. The blade skimmed his chest on the way down.
Nathair grunted. "Is that the best ye have? I expected more from ye. Conall will torture the boy before he kills him."
Lachlan's blood froze as he recalled what Robbie had already been through and the myriad stories he'd heard of Conall's cruelty. The man was telling the truth.
Lachlan's fingers flexed and gripped his sword. He'd never found a use for conversing during battle. It took too much energy and usually distracted him instead of his foe. Before all the words were out, he swung at Nathair's midsection. Blood exploded from his abdomen. He looked at Lachlan, his eyes now blank and disbelieving.
"What were ye saying?" Lachlan taunted as the man crumpled to the ground. "No one will touch the boy while I am alive to protect him." Lachlan squared his shoulders and held his sword high while he scanned for the next man to attack.
What do you want people to take away from reading this book?
I want the hours my readers spend with Highland Deception to be an escape from the dirty dishes, laundry, work, and errands that are reality. I want to leave them with an emotionally satisfying ending, one that says it was time well spent.
Thanks for blogging at HJ!
Giveaway:

One signed print copy of Lori Ann Bailey's HIGHLAND DECEPTION
To enter Giveaway: Please complete the Rafflecopter form and Post a comment to this Q:

In Highland Deception, Maggie lies about who she is in order to avoid a politically advantageous marriage to an abusive man. Have you ever done something crazy to avoid a date or a potential suitor? Tell us about it in the comments below. If you haven't, make something up. The crazier the better.
Excerpt from Highland Deception:
It was a dark night, but the moon and stars played a game of peekaboo through the clouds and teased him with their reflections in her sapphire eyes. Up close, Lachlan could see a pink flush on her cheeks. He wanted to stay angry, but as he studied her bewildered gaze and took in how her fingers trembled in his, he lost his resolve.
"What was that with Brodie?" His jaw ticked.
Maggie pursed her lips and didn't reply right away. Now he wished he had taken her somewhere better lit—he could usually tell if she was lying, but in this light, could he trust his senses? Thankfully, the clouds rolled away and he had a clear view into her eyes, her soul. She blinked. "We were dancing. Ye were off with Arabella."
She had the audacity to roll her eyes and tug her hand free from his. Was that jealousy in her bitter reply? "Why do ye even care?" she finally bit out, then turned back toward the keep.
Catching her wrist, he twirled her to face him and said tersely, "Ye are mine. Ye willnae let another touch ye."
"I belong to no one. I amnae wed," she retorted as she pulled out of his grasp and crossed her arms. She stamped her foot. It was strangely amusing until the words registered.
Aye, her view had merit, but Lachlan wouldn't accept it. "Ye are on my land." It was weak, but she couldn't argue with it.
"I will leave if ye wish," she countered as her eyes narrowed into slits and her lips tightened.
How could she consider leaving him after last night? Could he make her stay? "Nae, ye willnae."
"Why? Ye have Arabella." Her lip quavered.
He saw it for certain now—she was jealous. His chest swelled, and a primal pride eclipsed his anger. He had left the hall with Arabella to tell the woman to leave him be, and she had gotten the wrong impression. His heart leaped. Maggie was jealous, just as he had been about her, and he couldn't help when one side of his mouth curved up in satisfaction.
Excerpt. © Reprinted by permission. All rights reserved.

Book Info:
Scotland, 1642. Maggie and Lachlan must fight their growing attraction, battling suspicion and intrigue as religious and political turmoil threaten to tear their clans apart.
He has sworn he will never marry.
Lachlan Cameron is honor bound to see a wounded lass to safety, although he has well learned women are deceivers, and this lovely maid harbors a wealth of secrets. But Maggie's free spirit and charms enthrall him while he works to discover if she is innocent…or a spy scheming with his enemies to destroy his clan.
She has sworn she will never fall in love.
Maggie Murray fled her home to avoid a political marriage to an abusive man. Salvation comes when the Cameron laird, unaware of her identity, protects her as she escapes. His kindness slowly warms her, and she's tempted to confess her real name. But his strong sense of honor would force him to return her to her father…and torment at the hands of her scorned betrothed.
Buy link: http://entangledpublishing.com/highland-deception/


Meet the Author:
Lori Ann Bailey has a romantic soul and believes the best in everyone. Sappy commercials and proud mommy moments make her cry. She sobs uncontrollably and feels emotionally drained when reading sad books, so she started reading romance for the Happily Ever Afters. She was hooked. Then, the characters and scenes that ran around in her head as she attempted to sleep at night begged to be let out. Looking back now, her favorite class in high school was the one where a professor pulled a desk to the center of the room and told her to write two paragraphs about it and the college English class taught by a red-headed Birkenstock wearing girl, not much older than she, who introduced her to Jack Kerouac. After working in business and years as a stay-at-home mom she has found something in addition to her family to be passionate about, her books. She lives in Northern Virginia with her real life hero, four kids that keep her on her toes, two dogs determined to destroy her house and two cats secretly plotting the demise of those dogs.
Website | Facebook | Twitter |