Today it is my pleasure to Welcome author
Isabel Cooper
to HJ!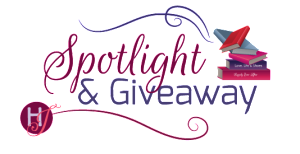 Hi Isabel and welcome to HJ! We're so excited to chat with you about your new release, Highland Dragon Warrior!
Please summarize the book for the readers here: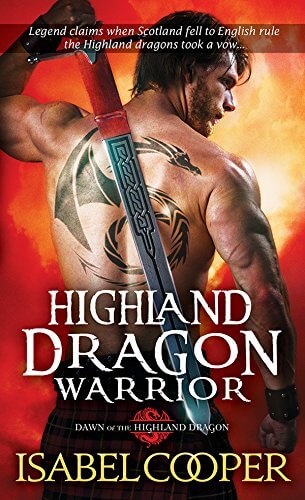 He's a shapeshifting Scottish dragon whose friend was cursed by an English necromancer. She's an alchemist with ambitions to protect her people, drawn to Scotland by rumors of the dragon-men there. They fight crime, or at least that one necromancer and his extremely creepy minions.

Please share the opening lines of this book:
The land didn't want her there.
That was nonsense, and she knew it was nonsense. She knew that she was one woman, unarmed and heavily burdened.
Please share a few Fun facts about this book…
Random facts!
I originally was picturing Cathal as Alasdair from Dragon Age: Origins, because why not?
Oh my God, Gaelic names are hard to keep straight. Many, many points to the editorial team at Sourcebooks for gently reminding me that I'd transposed vowels again, especially when it came to minor characters.
Writing a story set in the early 1300s in our world was a really new experience. I'd mostly concentrated on the late Victorian age beforehand, and there's a ton of material there—everyone and their mom kept a diary, or wrote an etiquette book, or otherwise recorded how things were done. When you go back before the thirteenth century, there's so much less of that, so a lot of what I did was guesswork.
Also, most of the songs and stories we have, even the ones we think of as "old," didn't exist back then, and I kept running into that when trying to figure out what the hell these people did for fun.
Similarly, a lot of slang (or what we know of it), especially for insults and private parts, bears very little resemblance to the modern version, to the point where I really couldn't use the authentic stuff lest it make either the sex scenes or the tension-filled insults sound ridiculous.
What, in your mind, distinguishes this book from other books out there in the same genre?
Alchemy! As romance novels go, it owes a lot to the fantasy/sf/horror field: that's where I started, and I use a lot of the same tropes. In particular, I really like strange worldbuilding and magic systems, particularly when I can portray them in an evocative or sensory way, and I think a lot of that crept into this one.

Please tell us a little about the characters in your book. As you wrote your protagonist was there anything about them that surprised you?
I really loved how curious and serious Sophia turned out to be, while also having her own sense of humor. I'm in the flippant pop-culturey English-major subset of geeks myself, so that's not me so much, but she reminds me a lot of people I know and care about, with her deep enthusiasms and idealism and how knowing more is one of her prime motivations.
Cathal's feeling of being trapped really was not what I expected from him, though it made sense the more I wrote. The MacAlasdair family dynamics are fun to write about in this time period as well—they sort of get along like any set of siblings and their dad, but there's a sense in which they really aren't like us, and also the medieval nobility family-members-as-chess-pieces mindset definitely comes into play.

Do you think there's a common trait or a je ne sais quoi that your protagonist must have?
Capability! My heroines don't always have to be Xena (although with some of them, especially Moiread—though that's another book—there's a definite role model there), but they all have to be good at what they do, and they all have to be capable of adjusting to a situation and coping. As a dear friend of mine once said about designing RPG characters, there are certainly people who can't or won't Deal With Things, but we don't tell stories about them.

Did any scene have you blushing, crying or laughing while writing it?
I wrote at work, so I tried to control myself. 😛 But I blushed a little while writing Sophia's dialogue during the sex scene; she's so very earnestly curious.
""Can you–can we, er, couple again tonight? If it wouldn't be–I don't want to damage you, and I've read philosophers who say that men–"
(Oh, medieval ideas about depleting masculine vitality, you are so desperately amusing.)
If your book was optioned for a movie, what scene would you use for the audition of the main characters and why?
Definitely the first conversation between them: each of them has very high stakes, each is looking for someone to trust, and neither is entirely sure it can be the other.
Her voice never rose, and the motion of her shoulders as she shrugged was very slight. "We were lucky. My mother had relatives in France. Others were less so. Only a few could take more than what they could carry. And the journey was hard. Not everyone survived. There are more ways to kill than a sword's edge. So–" Another very small shrug. Cathal got the impression that it was all she would permit herself. "You see."

"Yes." He even thought she was telling the truth, as far as he could be sure of that. "Do you want vengeance?"

Sophia laughed shortly. "I want vengeance, yes. I want justice, and a good harvest, and a fine horse to ride home on and a bag of gold to spend when I'm there." She unclasped her hands and touched the corner of her wimple, as if to push back hair that was still neatly arranged. "Wanting doesn't matter except to children and lords, Sir Cathal, and I'm a great distance from either. What I seek is protection–and understanding. Knowledge."
What do you want people to take away from reading this book?
That everyone has their own strength to offer, if they're willing to do the work involved. Also that knowledge is awesome.
What are you currently working on? What other releases do you have planned for 2017?
I'm currently working on a personal project—a book in a weird all-the-myths-are-true version of the eighties. It involves a mysterious teenager with weird powers, elves in Corvettes, and summoning demons by playing records backwards, or summoning…other things…when the record is the Carpenters.

Thanks for blogging at HJ!
Giveaway:

Print copy of Highland Dragon Warrior (Dawn of the Highland Dragon) by Isabel Cooper
To enter Giveaway: Please complete the Rafflecopter form and Post a comment to this Q:

What relatively petty thing (like, no eliminating the Black Death) would you change about the middle ages?
Excerpt from Highland Dragon Warrior:
The demon was most of the way out of the hole now. Even as demons went, or were supposed to go, it was ugly: starved-cat skull with a too-big mouth, six spindly legs with clawed talons on the end of each, body like a mastiff's. It reared up, putting its head almost level with Sophia's, and the rest of it fell out of the hole like a repulsive oversized caterpillar.

Sophia didn't scream again. Anyone who'd hear and help would have heard the first two times. She needed to save her breath. She thought she heard running footsteps from lower down in the castle; she prayed that she wasn't only hearing what she wished for, or that it wasn't Alice or some hapless and unarmed servant.

The hole closed behind the demon. At least that was no longer a problem, Sophia thought, and gripped the knife.

She didn't know how soldiers managed this: the moment of preparation, of knowing that the enemy would be at your throat in the blink of an eye. She thought it might be easier when the enemy had the right number of limbs, and no fangs; she couldn't imagine it would be much easier.

She had time to say half a prayer.
Then the demon sprang.
Excerpt. © Reprinted by permission. All rights reserved.

Book Info:
Legend claims
When Scotland fell to English rule
The Highland dragons took a vow:
Freedom at any price.
The war may be over, but so long as English magic controls the Highlands, not even a dragon laird can keep his clan safe. What Cathal MacAlasdair needs is a warrior fierce enough to risk everything, yet gifted enough to outwit an enemy more monster than man.
What he needs is Sophia.
Alchemist Sophia Metzger traveled to Loch Arach in search of knowledge. She never dreamed she'd learn to do battle, ride through the stars on the back of a dragon, or catch the eye of a Highland laird. But as her quest turns to sizzling chemistry and inescapable danger, she'll soon discover the thrill of being caught in a dragon's claws…
Book Links: 
Amazon: http://amzn.to/2x48gEO
iBooks: http://apple.co/2x3TrlI
Meet the Author:
Isabel Cooper lives in Boston with two thriving houseplants. During the day, she maintains her guise as a mild-mannered project manager working in legal publishing. None of the houses she's lived in has been haunted, although one of her former roommates might have dated a zombie. For more visit isabelcooper.wordpress.com.