Today it is my pleasure to Welcome author
Sofia Tate
to HJ!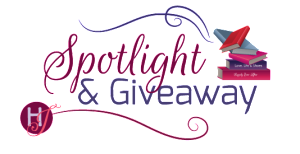 Hi Sofia and welcome to HJ! We're so excited to chat with you about your new release, His Beauty!
Scars By Sofia Tate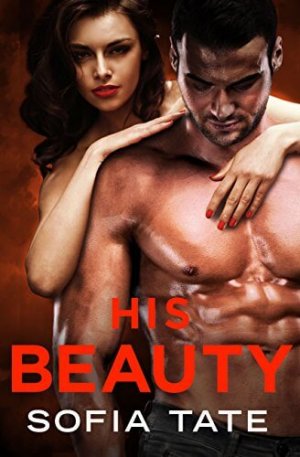 When I was a senior in high school, one of my siblings (I'm the oldest of three) came down with chicken pox. Naturally, it spread like wildfire in my house and I eventually got it. What I didn't know about the illness is that if the lesions are disturbed, they can leave pockmarks on your skin. One day when I was removing my T-shirt, the collar dragged across my forehead, which left behind two matching scars between my eyebrows where worry lines usually appear as a person ages. They became a permanent feature on my face, my constant companions for the past thirty years.

Much is discussed about the scars that others can't see, the ones hidden inside of us. But I believe it's the scars on our bodies that truly mess with our heads, imagining strangers viewing us as freak shows, making us vulnerable and sometimes preventing us from living fulfilling lives.

At the RT Booklovers Convention in 2015, I pitched three new series ideas to my editor, including a contemporary erotic take on Beauty and the Beast. Of the three, that pitch was the one she was most enthusiastic about. For HIS BEAUTY, I envisioned the hero, Grayson, as a reclusive sculptor, and the heroine, Lily, as an ESL schoolteacher who has to take a temp job as a cleaning lady in his crumbling mansion.

I've always been drawn to darker heroes like Heathcliff and Mr. Rochester. Don't get me wrong, I love Mr. Darcy, but give me a brooder, and I'm in. Characters who possess a form of physical disability also interest me, probably because I always want to protect others from humiliation and ridicule, something I experienced often as a child due to my physical appearance.

I made Grayson as complex as I could, scarring him on one side of his face and leaving the other half intact. Imagine having to live with something like that on a daily basis—the sick irony of looking in the mirror and knowing what could have been if fate hadn't taken a cruel twist with your life.

It was vital to me that Lily not cower from Grayson, no matter how much he scared her with his fiery outbursts. She sees the man beneath the beast, the one who simply needs a caring soul to excise the thorn from his paw.

Some days when I look in the mirror, I wonder if I'd be a different person if I didn't have my twin scars. I've thought about having them removed, even researching the medical procedures involved and their cost, but then I think maybe I should just keep them. Spoiler alert—this is actually a subplot that will feature in HER BEAST, the conclusion of Grayson and Lily's journey.

As for me, I decided to keep my scars just as they are. I'm recently divorced and searching for my second chance, so whoever my partner for life turns out to be, I know he will love me, scars and all.


Thanks for blogging at HJ!
Giveaway:

Ebook of His Beauty (Grayson & Lily) by Sofia Tate
To enter Giveaway: Please complete the Rafflecopter form and Post a comment to this Q:

Which romance hero do you prefer – the self-satisfied type like Mr. Darcy or the brooders like Heathcliff and Mr. Rochester and why?
Book Info:
Fans of New York Times bestselling authors Samantha Young, Sylvia Day, and E. L. James won't want to miss this modern—and deliciously wicked—take on a classic fairy tale . . .
She never should have come here. Twice a week, Lily Moore comes to work for me, stealing my breath with her light and beauty and sweetness. She doesn't know the dangerous path she's on. All she knows is that I am a reclusive artist living on a crumbling estate. That I am scarred, broken by life. A beast . . .
Lily ignites a hunger unlike anything I've known, one that could shatter the isolated world I live in. Even as I see the same longing for me in her oh-so-blue eyes, I know she belongs to another—one who does not deserve her. But it's just a matter of time before the tension between us breaks. For this beast will have what he desires. To hell with the consequences. This is my world . . . and I will claim my beauty.


Meet the Author:
Growing up in a bilingual family in Maplewood, NJ, Sofia Tate was a shy, good girl who attended Catholic school and never misbehaved. Now, she is a proud author of contemporary erotic romance. She graduated from Marymount College in Tarrytown, NY, with a degree in International Studies and a minor in Italian. She also holds an MATESOL from New York University and an MFA in Creative Writing from Adelphi University. She has lived in London and Prague. A former resident of New York City, Sofia currently lives in New York's Hudson Valley.