Today it is my pleasure to Welcome author
Diane Alberts
to HJ!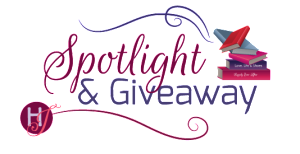 Hi Diane and welcome to HJ! We're so excited to chat with you about your new release, His Best Mistake!
Please summarize the book for the readers here: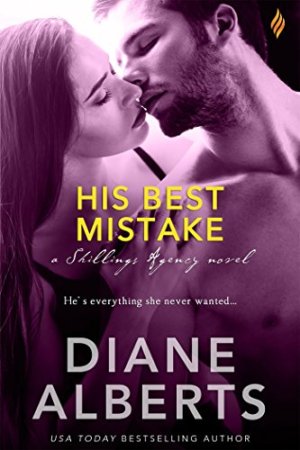 Daisy and Mark are not each other's type. At all. Their friends have been trying to hook them up for months now, but both avoids meeting the other. So when they find out the mysterious lover from the hotel bar last night is none other than the one person they've been avoiding meeting…yeah. It doesn't go over well.

Please share the opening lines of this book:
He's been dead for two years. Two long, lonely years.
At times, it was almost impossible to believe it had been that long since she lost him, and at others…it felt all too possible. She missed him more and more every day.
Please share a few Fun facts about this book…
He's a widowed, single father.
She's a woman in a powerful position, a cop, and it kick ass.
They name each other after Marvel characters in chapter two.
Please tell us a little about the characters in your book. As you wrote your protagonist was there anything about them that surprised you?
Daisy is independent, and strong, but doesn't trust easily. Mark is an alpha male, deliciously flawed by past tragedies, and he's not the type to sit back and let life lead him where he's supposed to go. I think the way they called to one another, their instant bond, surprised me. They're just meant to be.
If your book was optioned for a movie, what scene would you use for the audition of the main characters and why?
The black moment. I feel like that's always the most emotional part of a story, so the actors should open with that. Show me their acting chops. Since it's the black moment, and it's a big part of the book, I'm not gonna post it, because spoilers. 😉
What do you want people to take away from reading this book?
Hope. No matter what life throws at you, you can find your happily ever after.
What are you currently working on? What other releases do you have planned for 2016?
I'm working on my next Entangled Indulgence book in the Hamilton Family series, and the first book in that series will be out in December!

Thanks for blogging at HJ!
Giveaway:

Ebook: His Best Mistake (Shillings Agency) by Diane Alberts
To enter Giveaway: Please complete the Rafflecopter form and Post a comment to this Q:

Do you prefer your heroes flawed, or perfect? Why?
Excerpt from His Best Mistake:
After a few seconds of silence on her part, he cleared his throat and held his hand out. "Since we exchanged favorite colors, I guess I should introduce myself? My name is—"
"Don't," Daisy inserted quickly, her tone tinged with a little bit of panic. The second she learned his name, she would never forget it…or him. It's better not knowing.
His brow furrowed. "Don't what?"
"Don't do your spiel on me. The flirting. The smiles. The shared laughs. It won't work." She pushed his hand down, not shaking it. "You don't have to tell me your name, either."
He frowned. "Okay. I was just—"
"Look. You're a nice guy and all, but I'm not the kind of girl who is going to go back to your room and show you if my panties match my purse. And I don't need to know if your boxers match your socks." She gestured to his feet, her cheeks on fire because, God, this is why she didn't go out with guys, or engage in idle conversations with them at the bar. She wasn't ready. Plus, she sucked at small talk. And flirting. And, you know, being cute and friendly. "I'm not that girl. I'm just a girl in a bar, drinking a few drinks, before I go back to my room…alone."
When he didn't say anything, just stared at her, she did the worst thing possible.
She started blabbering, because she and awkward silence were not friends.
"I'm not being a bitch. I just don't play games, and you seem like a nice guy, so I don't want to waste your time. If you're looking to get laid tonight, you'll have better luck with the blonde in the corner. She's watching you like she's just waiting for me to walk away so she can pounce." She pointed at her, not even bothering to hide it. "I bet she'll like your socks."
"Wait." He blinked, shifting back, but not leaving. "Are you saying that you don't like my socks?"
"I…" She opened her mouth, closed it, opened it again, and nothing came out. Because out of all the things she said, he focused on that? "I…I like them. They're perfectly nice socks."
"So you do like my socks?"
She let out a nervous laugh. "Yeah. Sure. I like your socks. But that's not the—"
"Oh, thank God." He gave her an easy smile. How did he do that? Look so…so…casually hot? "I was about to get up and walk away." The bartender came over with their drinks, and he paid before she could even open her purse. "Thank you," he said to the server, who nodded and left them alone again.
She wasn't sure what this dude's game was, but if he walked away because she'd told him he wouldn't get laid, that would say a lot about him.
He turned back to her, still smiling. When he saw her staring at him speculatively, he sighed. "Look, I didn't come over here to get you naked in my bed. I came over to talk to you because, to be honest, you looked a little sad. And I hate seeing women sad."
She swallowed hard, not sure what to say to that because he was right. She was sad, but it wasn't something she wanted to talk about, especially with a stranger.
When she remained silent, he shifted closer. "If you don't mind, I'd like to keep talking to you. But if you'd rather be alone, I'll take my pink drink, and slide over a seat or two to give you space. I'm not interested in the blonde woman. I'm interested in you, and making you smile a few times, if you'll let me."
Excerpt. © Reprinted by permission. All rights reserved.

Book Info:
One night with a stranger…
Security expert Mark Matthews has loved, and lost, and has no intention of ever loving again—especially not a woman who thrives on her life being in danger. Now, hot, meaningless sex with strangers he had no intention of ever seeing again? That's a whole other story. And it's all life as a single father allows him to enjoy. But when he meets a woman who refuses to tell him her real name, the game is on, because she's everything he swore to stay away from. Daisy O'Rourke has bad idea written all over her, but he's in too deep to walk away now…
Each book in the Shillings Agency series is a standalone, full-length story that can be enjoyed out of order.
Book Links:


Meet the Author: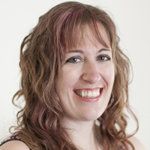 Diane Alberts is a multi-published, bestselling contemporary romance author with Entangled Publishing. She also writes New York Times, USA Today, and Wall Street Journal bestselling new adult books under the name Jen McLaughlin. She's hit the Top 100 lists on Amazon and Barnes and Noble numerous times with numerous titles. She was mentioned in Forbes alongside E. L. James as one of the breakout independent authors to dominate the bestselling lists.
Facebook | Twitter | Instagram | GoodReads |