Today it is my pleasure to Welcome author
Rebecca Grace Allen
to HJ!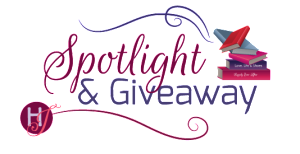 Hi Rebecca Grace and welcome to HJ! We're so excited to chat with you about your new release, His Contract

!
Please summarize the book for the readers here:
His Contract is my first full-length novel, and is a May-December BDSM love story mixed with a legal drama. It's about Jack Archer, a Harvard Law professor and widower who hasn't recovered from the death of his wife. She was his submissive as well as his life partner, and losing her has left him devastated and unsure of himself as a Dom. Finding love again—her final wish for him—is the furthest thing from his mind until he meets Lilly. Once a law school star, Lilly Sterling's dreams died when her Dom scarred her, body and spirit. She's starting fresh in a new city as a paralegal at one of Boston's most prestigious law firms, but has abandoned her dreams of becoming a lawyer, as well as the dangerous world of pleasure and pain she once knew. Meeting Jack, however, reawakens her lingering desires—and her old demons.

Please share the opening lines of this book:
"Jack Archer counted the seconds between his wife's shallow breaths. The rented hospital cot cradled her wasted form, but to Jack, it felt more like a casket than a bed. He ground a fist against his palm, a reminder to stay strong."
Please share a few Random facts about this book…
The pub where Jack and Lilly meet is based on a real pub outside Fenway Park.
The first scene I thought of was the one where Lilly gets the flu. I fleshed that scene out, then outlined the rest of the story from there.
Please tell us a little about the characters in your book. As you wrote your protagonist was there anything about them that surprised you?
Jack is a forty-four year old law professor, a father of one son and a widower. When the story begins, he's just going through the motions of life—putting one foot in front of the other and trying to get used to his "new normal". As I wrote him, the thing that surprised me the most was the pain that I felt for him, the sorrow over losing his life partner and feeling so very alone. Lilly is a twenty-eight year old paralegal who excelled at all her studies, a former track star and novice chef. Her self-esteem is at rock bottom when the book begins, barely a year after discovering that her ex twisted the rules of consent in their relationship, never telling her she was allowed limits, or a safeword. The most surprising thing about writing Lilly was her resilience. No matter how hard she's been kicked, she's still getting back up. She's still trying, both with her career, and with love.
What, in your mind, distinguishes this book from other books out there in the same genre?
So many books in this genre are either about a young woman just discovering her submission, or characters who are well-established in the lifestyle. I wanted to write a story about a woman who had a bad first experience with BDSM, but still found herself drawn toward it, as well as a Dominant who had a loving, private D/s relationship with his wife and has lost sight of himself without it. What makes this book stand out the most is that it shows the powerful healing that can be found through BDSM, as well as the fun, kinky stuff.

The First kiss…
Jack and Lilly's first kiss is one of my favorite scenes in the book. They've known each other a few weeks by this point. The attraction has been building, the pressure mounting, and both of them are reaching their breaking point. They've just discovered the other is into BDSM, and Lilly says something bratty that makes Jack unable to hold back anymore. It's an incredibly sexy scene, even though they're only kissing.

Did any scene have you crying or laughing (or blushing) while writing it?
The scene I had the most fun writing was the moment Lilly realizes Jack is a Dominant. Up until that moment, she knew she felt something around him, but she's pushed that part of her life away for so long she doesn't catch on to what it is until this scene. Getting her to this point made me absolutely giddy.
Cassie gestured to Lilly, but she waved her on, promising she'd follow. She didn't want to leave yet. She wanted to stay a little longer and drink in the imagery around her.
She wanted Jack.
Turning to face one wall of photos, she felt his gaze on her. He stalked closer, until he was right behind her.
"Joining the others?" he asked softly.
She felt out of control, her body flying apart where she stood. "Not yet."
"Still looking?"
"Yes, Sir."
The instant the word slipped free, Lilly winced and bowed her head. It came so naturally—she couldn't help it. But through the haze of humiliation, she heard Jack's breath catch.
"What did you say?" His voice was gravelly. Husky. She didn't answer—she couldn't—and he stepped around to face her. "Lilly."
He captured her chin with his forefinger and thumb, lifting it gently. There was a question in his eyes as they searched hers, and then his expression shifted into something else.
Something she recognized.
"I want to take you someplace quiet," he said.
It wasn't a question. It was a command.
It suddenly became clear what had drawn her to him. Why he'd stepped in and taken over her thoughts.
Jack was a Dominant.
If your book was optioned for a movie, what scene would you use for the audition of the main characters?
I'd choose a scene from when Jack and Lilly first meet. They're surrounded by their friends, but they share a quiet look—one with no dialog at all. I'd want to see if the actors could convey what these two characters are feeling at this point, as well as show the chemistry between them, all through eye contact and body language. The scene begins with a bit of a playful interrogation by Jack's brother, after which Jack comes to Lilly's immediate rescue.
"Then why haven't you become a lawyer like the rest of these clowns?"
Lilly paled slightly and shoved her hand into her hair. "I just decided not to take the bar yet. After graduation, I wasn't sure I was ready to make the commitment."
Something didn't match up. Her casual tone wasn't meshing with her body language. Jack wondered what she was trying to hide, but she seemed so uncomfortable that he was overcome with an instinctual need to protect her, to make her feel safe.
"Not everyone who goes to law school becomes a lawyer," he said. "I'm an example of that."
Lilly glanced up, confusion barely hiding the pain in her eyes.
"Yeah, Jack thought being a lawyer was overrated," Brady said. "He was the youngest attorney to make partner at our dad's firm, but he turned it down for Harvard."
Jack shrugged. "I'm more comfortable in the classroom than the courtroom, so I teach."
"What subjects?" Cassie asked.
"Finance and trade. The corporate life wasn't for me."
That changed the topic of conversation. Gabe and Cassie began to reminisce about their finance classes in law school, and Brady turned his attention to the game. Lilly's hand was still buried in her hair, but her eyes had become clearer. Brighter. Her chin dipped in a silent thank you. Jack gave her the tiniest shake of his head in return, but as the seconds dragged on he didn't look away and neither did she. There was something irresistible about her inability to break their link, and it made him crave more. He wanted to keep her like that, to make her hold his gaze a beat longer, to coax that blush back to her face. Jack watched her intently until she released her grip on her hair, her hands sliding into her lap. Blinking rapidly, she swallowed, and then her cheeks rushed with color. It was the reaction Jack was waiting for—expected, somehow, and he felt a surge of victory. He chuckled softly, which only seemed to make Lilly's blush deepen even further.
If you could have given your characters one piece of advice before the opening pages of the book, what would it be and why?
I'd want to tell them to be patient, and that they will find a way to love again. Even though we romance writers have a tendency to really put our characters through the ringer, these two have been through so much that I wish I could just give them a hug.

What are you currently working on? What other releases do you have planned for 2015?
I am currently working on the third book in my Portland Rebels series, The Theory of Deviance. It will be out in the summer of 2016. His Contract is my final release in 2015!

Thanks for blogging at HJ!
Giveaway:

eBook of Hierarchy of Needs & The Duality Principle by Rebecca Grace Allen
To enter Giveaway: Please complete the Rafflecopter form and Post a comment to this Q:

I wrote Jack as my ideal Dominant. What elements make up your ideal Dominant hero, and why?
Excerpt from His Contract:
Here's an excerpt from the negotiation scene, when they're first discussing their likes and limits, and what Jack's contract will entail…
"I didn't pick someone for a safety call," she said. "I think I'd rather keep this between us."
That was a relief. He'd have given her the option if she needed it, but telling someone would make this a hell of a lot more complicated.
"Me too." Jack rubbed his thumbs over the tops of her hands. "What else did you leave blank?"
She shifted her weight and looked at the floor again. "The safeword. I didn't know what to write."
A deep V had formed between her brows, a frown on her lips that spoke of shame. Jack slid his hands up her forearms and stroked her shoulders, her hair, the sides of her neck. Cupping her cheek, he moved in close and kissed her softly. Slowly. So slowly that when he pulled away, Lilly's eyes were still closed, her mouth open, her body leaning into him for more.
"Let's figure one out for you then."
She opened her eyes and smiled, big and wide and bright, hope like a ray of light on her face. The sight did things to him that it shouldn't have, tugged at an empty space inside him.
He put that thought aside.
"Colors are commonly used," he explained. "Green to tell me you're okay and you like what I'm doing. Yellow to tell me you're nearing your limit. Red for stopping the scene entirely. Do those work?"
"I like that."
"Good. I also think it's important we don't use our names in my playroom. It will help to keep us in the right frame of mind. I liked calling you little girl. Are you comfortable with that, and with calling me Sir?"
A tiny tremble was coupled with a quickened breath. A rush of pink colored her cheeks. "I'm comfortable."
Jack grinned, enjoying the high he got from her reaction. Now that she felt more secure, it was time to push her a little. To make her hungry with anticipation. He needed her desperate, not only to be in his playroom, but to crave giving over power to him.

"Do you want to put a date on the contract?" he asked.
"Sure…I guess? I mean, when did you want to do this?"
"As soon as you're ready. Because you know what it means when you are, don't you?"
Lilly hesitated, an even deeper blush covering the freckles on her cheeks. He'd love to see where else those adorable little marks ran across her flesh.
"What does it mean?"
He brought his lips to her ear and whispered, "It means for one day, your body will be mine. Your skin, your moans, your scent, your taste. They're all mine."
Excerpts. © Reprinted by permission. All rights reserved.

Book Info:
Legally Bound, Book 1
Harvard law professor Jack Archer once balanced his professional life with the private world of dominance, surrender and trust he shared with his wife. Since cancer stole her a year ago, finding love again—her final wish for him—is the furthest thing from his mind.
From his empty house to the classroom, grief follows his every move. Until he meets a young woman with shadows in her eyes even darker than his own.
Once a shining star at law school, Lilly Sterling's dreams died when the Dom she trusted left her heartbroken and lost. She's starting fresh in a new city as a paralegal, but meeting Jack reawakens all her old demons—and her lingering desires.
Jack offers to become Lilly's mentor for both the courtroom and the playroom, but tells himself it's not a relationship. Their carefully worded agreement guarantees that. But when their trial agreement starts heating up, both Jack and Lilly must decide what will tip the scales: the letter of the law…or love?
Warning: All rise for a book that contains a wounded submissive and a Dominant who wants to retrain her while retaining control of his heart. Discovery phase may involve spankings, bondage, edging, and blindfolds. Is it hot? You be the judge.
Buy Links:
Amazon (Kindle) : http://amzn.to/1Hbxf6S
BN (Nook) : http://www.barnesandnoble.com/w/his-contract-rebecca-grace-allen/1122473890?ean=9781619232297
Kobo : https://store.kobobooks.com/search?Query=rebecca+grace+allen
iBooks : https://geo.itunes.apple.com/us/book/his-contract/id1027696257?mt=11
Google Play https://play.google.com/store/books/details/Rebecca_Grace_Allen_His_Contract?id=IdJQCgAAQBAJ&hl=en


Meet the Author: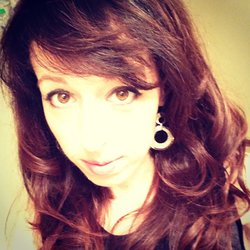 Rebecca Grace Allen writes kinky new adult and hot contemporary BDSM romance. She holds a Bachelor of Arts in English with a double concentration in Creative Writing and Literary Comparison, as well as a Master of Science in Elementary Education, both of which seemed like good ideas at the time. After stumbling through careers in entertainment, publishing, law and teaching, she's returned to her first love: writing. A self-admitted caffeine addict and gym rat, she currently lives in upstate New York with her husband, two parakeets, and a cat with a very unusual foot fetish. – See more at: http://www.rebeccagraceallen.com/about
Website | Facebook | Twitter |