Today it is my pleasure to Welcome author
Amy Ayers
to HJ!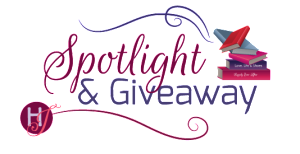 Hi Amy and welcome to HJ! We're so excited to chat with you about your new release, His Family of Convenience!
Tell us about the book with this fun little challenge using the title of the book: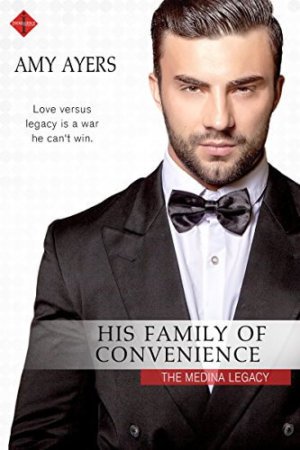 F is for: FAMILY. The family we're born in to, and the family Marco and Senna have created on their own.
A is for: ARRANGED. Marco is bound in an arranged marriage to a woman he doesn't love.
M is for: MEDINA. Those Medinas! Marco has three brothers and a sister…maybe they need stories of their own?
I is for: INTERN. Senna interns with Medina Enterprises her senior year of college. A few too many drinks at the end of the year intern dinner leads to a tryst with CEO Marco.
L is for: LEGACY. So important to Marco. Being the Medina heir shaped his whole upbringing and the way he views tradition.
Y is for: YUMMY. My reaction when I saw my cover. Those honey colored eyes. Swoon!

C is for: CATALAN. The Medina estate is north of Girona in the Catalan region of Spain.
O is for: ONE night stand. ( See "I" above).
N is for: NANNY. Madame Marchande fills in as nanny to baby Max while Senna and Marco are up to other… activities.
V is for: VILIFY. Senna believes that Marco knows about their son but was simply ignoring her attempts at contact. When he shows up at her bar at the beginning, she's already vilified him in her mind. But we come to find out the truth is a little stickier than that.
E is for: ESTATE. The Medina estate is a centuries old compound. Marco and Senna have a poignant scene in the library. I did that on purpose because I may or may not have a fantasy of being in a European castle and wiling away the days in an enormous room full of books.
N is for: NO. Which is what Senna tells Marco when he reveals he wants to take their son Max to Spain to meet his family – without Senna.
I is for: ILL. Marco's father suffered a stroke and isn't in the best health. One of the main reasons he wants to bring Max back to his ancestral home.
E is for: EAT. Senna likes to EAT, and Marco likes to feed her.
C is for: CHILD. Marco and Senna share a son, Max, the result of a fiery one night stand and the next Medina heir.
E is for: ENJOY, I hope you enjoy the first book of the Medina Legacy!

Please share the opening lines of this book:
His voice reverberated across the counter of the beachside bar. It was warm, deep, and had the distinct lilt of Latin musicality. She had forgotten how delicious her name sounded on his tongue. The din of raucous patrons faded as flashes of memory assaulted her: downtown Miami skyscrapers, rooftop views, and the golden brown eyes she'd fallen into.
She set down the shot glasses in her hands and met his eyes with more confidence than she felt.
Please share a few Fun facts about this book…
My working title for this book was Tequila Nights, which, I know, sounds like a low budget adult film.
The scene where Senna is getting ready to go see Marco and she double checks that she's wearing matching shoes is a based on reality. When my oldest son was a baby I arrived at work completely sleep deprived and wearing one black loafer and one navy blue suede pump. And I didn't even figure it out on my own, my boss had to point it out to me.
Marco's betrothed, Brynn, spent a large portion of this book with a different name. In my original drafts she was Lena, not Brynn. Eventually it dawned on me that if she was going to marry Marco, her married name would be Lena Medina. No parents hoping to rope a billionaire into an arranged marriage would give their daughter a name that rhymes with the hopeful surname!
I wrote the opening scene as a writing exercise with a group of romance authors. The scene couldn't be longer than 1000 words and had to include the words tango, flame and spice. Flame and spice are still in there but I lost tango in the edits.
My sister is an ER nurse and she has some of the best stories, some funny, some sweet, some heartbreaking. Years ago she told me about the uninsured or undocumented women who would labor in the parking lot of her hospital and then dart into the ER when it was time to push. It was the only way they could have a hospital birth. That story made me so sad and I never forgot it. So when Marco asks about Senna's birth experience with Max, I knew exactly what my poor, uninsured heroine would do.
Was there a scene in this book that was harder to write than others? 
There are places in the world that seem otherworldly to me, like the veil between heaven and earth is just slightly thinner. About mid-way through the book there's a scene where Marco and Senna are having a deep conversation in a small, family chapel and I wanted this scene to have that feel to it. It's a shift in their romantic arc and also the first time Marco realizes that his feelings for Senna aren't going away. There, surrounded by the history of his lineage, he concludes that he might have to turn his back on his family's centuries old traditions in order to have the woman he loves. I really wanted to get this scene right. It took some tweaking but I think it conveys what I want it to.
For such a modest exterior, the chapel was exquisite on the inside. Small, hand carved wooden pews flanked a wide aisle. At the end of the aisle stood the altar and a large stained glass window that cast beams of light across the small room. It looked untouched, almost otherworldly.
"It's lovely, no?"
Senna wasn't an overly religious person but couldn't help revere the small, holy space. She thought of all of the Medina weddings performed here, all the baby christenings, all the funerals. Hundreds of years of Medina ancestors surrounded them. It made her feel small, just a tiny postscript in a huge volume of history.
She couldn't respond to Marco. She found herself drawn to the front of the church and took a seat in the first pew. Marco followed her, sitting across the aisle from her.
"It's so quiet in here."
"It's a great place to sit and think. I tend to find myself out here when I need to work something out." He tilted his head upward, rested his eyes on the large cross hanging on the wall. "My mother used to say, 'If you can't find Marco, he's probably saying his prayers'." He laughed. "I think my father was terrified I'd become a priest or something."
Senna realized Marco had brought her somewhere special, a place that meant something to him.
"Is that what you do here? Pray?"
His voice was hoarse with emotion. "Sometimes prayer is necessary. The ritual of it is so pure, so peaceful."
He leaned forward in the pew resting his elbows on the barrier between the nave and the altar.
"Senna, I don't know what the future holds. And you have to understand that's completely foreign to me." He inhaled and exhaled slowly. "Please be patient with me. If I wasn't promised to Brynn…"
He's letting me down easy. "Marco, just stop. You don't need to say another word. I don't have any expectations here. Other than I'd like you to be a part of Max's life."
She wished that were true. It would make life far less complicated. Here she was, lying in God's house. She half expected a lightning bolt to strike her down, but none came.
Excerpt. © Reprinted by permission. All rights reserved.

What do you want people to take away from reading this book?
Love comes in so many shapes and sizes and it all has value. Not all of us get to experience each type, like the love a parent has for a child or the type of love sisters share. That makes the love we are blessed with in this life so unique and precious.

Thanks for blogging at HJ!
Giveaway:

$10 Amazon gift card
To enter Giveaway: Please complete the Rafflecopter form and Post a comment to this Q:

Senna's first experience flying is in Marco's luxurious private jet on their way to Spain to meet his family. Where did you go on your first flight? If you've never flown (or even if you have!), if someone gifted you a round trip ticket to anywhere in the world, where would you go and who would you take with you?
Book Info:
Senna Callas's one-night stand with her alpha asshole boss, Marco Medina, was supposed to mark the end of her internship and their ridiculous attraction. After being unreachable and ignoring Senna for a year, Marco sweeps back into the country and summons her to his office, revealing he knows her secret…the secret created during their explosive night together.
Marco is determined to be there for the son he's just discovered he has, but when it comes to being with Senna, his choices aren't his own. His meddling family expects him, the firstborn son, to follow through with the arranged marriage set up when he was a child. And Senna has no plans on being his mistress and still resents how her attempts to contact Marco were ignored. The only thing going right between them is the attraction that burns no matter the complicated situation they're in.
Marco would do anything to protect his family, anything except decide between the legacy he was born into and the young family he's just found…
Book Links:

Meet the Author: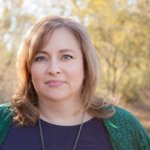 Amy Ayers remembers writing her first fiction as an introspective tween in rainy Portland, Oregon. She took a break from writing to move with her family to the desert of Phoenix, Arizona. She currently divides her time between her writing, her family (including one husband, four boys and two dogs), and her far too lengthy daily commute to work. A life-long lover of literature, she began writing her own contemporary romance in earnest in 2014 and is thrilled to be published with Entangled.
Website | Facebook | Twitter | Instagram | GoodReads |