Today it is my pleasure to Welcome author
Karen Rock
to HJ!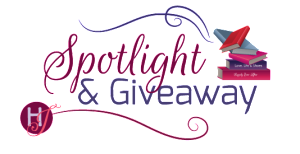 Hi Karen and welcome to HJ! We're so excited to chat with you about your new release, His Kind of Cowgirl!

Hi, Sara and the wonderful romance readers here at Harlequin Junkie 🙂 Thank you so much for inviting me to stop by today.

Tell us about the book with this fun little challenge using the title of the book: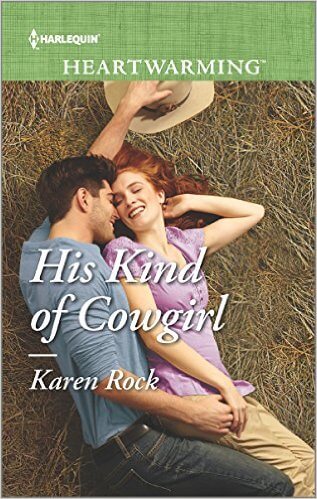 H is for Heartwarming
I is for Inspirational
S is for Sweet Romance
K is for Kids (Claire has a ten-year-old son, Jonathan )
I is for Injury (Tanner's injury means he may not be able to ride in the rodeo anymore)
N is for National Champion (Tanner is a three times Professional Bull Riding champion)
D is for Debt (Tanner come to help save Claire's family ranch while he recuperates)
O is for Outdoors (Lots of scenes outside on this gorgeous Texas ranch)
F is for First Place (What Claire needs her top bull to get at the Houston Cattle Show to save her ranch)
C is for Claire , my heroine and my cowboy hero, Tanner
O is for Opportunity (After ten years apart, this is the second chance Tanner needs to find love again with Claire)
W is for Western (This is set in Texas)
G is for Grieving (Claire is a widow who lost her husband two years prior)
I is for Intrigue (Claire has an explosive secret she's keeping from Tanner that could change everything)
R is for Ranch (Claire's family's prize bull ranch) and Rodeo
L is for LOVE of course 😉
What's your favorite line(s) from the book?:
"Tanner, I should go." She tugged at her hand but he pressed a kiss to its center, seized by impulse. He wanted her in this moment…had for even longer, he admitted now.

"Please stay."

"Why?"

Truth time. "Because if you leave, I'm afraid I'll never get this moment back again."

"You? Afraid?" she scoffed, though her voice hitched.

He looked down into her lovely upturned face. "I'm never more afraid than when I'm with you."
Please tell us a little about the characters in your book. What first attracts your Hero to the Heroine and vice versa?
Tanner Hayes is a three times PBR champion who was told, growing up, that he'd never amount to much. The only person who believed in him was his first love, Claire. Sadly, after a life threatening injury while barrel-racing, Claire couldn't handle rodeo anymore and when he was offered the chance to tour with the Elite bull-riding group, he had to leave her behind. Despite his success, it's a decision he's come to regret, and plans to make right now that he's back in Claire's life, ten years later, older, wiser, and determined not to lose her again. (And Tanner hates losing…)
Claire says what's on her mind and fights for what she thinks is right and Tanner, waltzing back in her life as though he has any claim to it , or the child she had back when he chose fame rather than a family with her, gets her goat. She's especially fired up when Tanner announces, with his typical cocky attitude, that HE'S going to save HER family ranch. She's done just fine without him all these years… but having him around again is making her wonder if maybe she's been wrong all along. (And Claire hates to be wrong…)
When you sat down to start this book, what was the biggest challenge you faced? What were you most excited about?
My biggest challenge was also what I was most excited about, and that was learning about cattle ranching and professional bull-riding.Thanks to the amazing help I received from the owner of a Texas prize bull-ranch and an agent, as well as a former bull rider, I used authentic details to bring these worlds to life and take the reader with me on this journey.
What, in your mind, makes this book stand out?
One of my favorite lines, in one of my favorite movies, Sweet Home Alabama is "Sometimes what you're looking for is right where you left it," and it sums up His Kind of Cowgirl. It's a book about second chances and seeing that the best things in life aren't what we chase, but what we've had all along.
The First Kiss…
Tanner and Claire had their first kiss back when they were teens. Now, reunited ten years later, they discover that their feelings for each other haven't faded when they share a moonlit kiss in the back of a hay wagon.
If your book was optioned for a movie, what scene would you use for the audition of the main characters and why?
I'd want to see if the couple has chemistry and if they can get emotional and vulnerable, so the Ferris Wheel scene where Tanner makes a big confession:
"I have something to tell you."

He cradled her palm in his lap. With a small shock, he realized his hand shook. When had his grip been anything less than steady?

"I need to tell you something, too," she said, her voice faint. A whisper of a whisper.

"Ladies, first?" He quirked an eyebrow and she shook her head, her fingers ice against his.

"No. You."

"Fine," he said. He had meant to sound reassuring, but his voice cracked on the word. And then, when she didn't respond, he began. "I didn't just come to Denton Creek to help Martin."

She looked at him sharply. Beneath the large moon, the silver light turned her raw beauty into something otherworldly. Unreachable. Unattainable. Yet he had to try.

"I came to save myself."

His ribs felt like as if they parted as the long- held confession escaped him, yet her expression didn't change.

"You wanted to rehab your shoulder."

He nodded. "True. But I could have done that somewhere else."

Her brows drew together and she grabbed the metal rail behind her as the ride rocked on another ascent. "You said coming to the ranch had nothing to do with us…"

"It didn't. Not at first. Now, it's every reason I want to stay."
If your hero had a sexy-times play list, what song(s) would have to be on it?
Your Man- Josh Turner
Young Love- Kip Moore
Come a Little Closer- Dierks Bently
Over- Blake Shelton
About to Get Real- Easton Corbin
Bless the Broken Road- Rascal Flatts
What do you want people to take away from reading this book?
I chose the song, "Bless the Broken Road" for my hero's playlist, because there are so many beautiful lines that apply to this book. One is: "It's all part of a grander plan that is comin' true." I want readers to come away from reading this book with a renewed faith that, no matter what obstacles you may face, there is a bigger plan for you and every step, every stumble, is meant to get you there.
What are you currently working on? What other releases do you have planned for 2016?
In April, SUN KISSED, my YA romance anthology with co-author Joanne Rock comes out. In July, my next Harlequin Heartwarming novel, UNDER AN ADIRONDACK SKY, Book Three in The Walsh Family series releases followed by HIS TO PROTECT, Book One in my military Harlequin Blaze series, No Defenses, in October.
Currently, I'm working on another Harlequin Heartwarming, a romantic suspense, that's set in Colorado. It features a scarred, retribution-seeking bounty hunter who tracks his quarry to a dude ranch and the ranch's stable manager (Claire's sister Dani) who must fight her attraction to the gritty lawman in case he exposes her checkered past. It's tentatively titled: HER COWBOY PROTECTOR.

Thanks for blogging at HJ!
Giveaway:

On digital copy of His Kind of Cowgirl (INT or US) and one print or digital copy (winner's choice- US only)
To enter Giveaway: Please complete the Rafflecopter form and Post a comment to this Q:

I love making playlists for my characters. What song (or songs) would you want on the soundtrack of your life?
Excerpt from His Kind of Cowgirl:
"So," he said softly, "Claire Elizabeth Shelton. Are you going to leave me here? Waste this moment?"

She studied his lower lip. "No," she breathed and leaned closer. Laid her palm on the seat between them.

"Excellent answer." He absorbed the feel of her hand against his hip. Felt suddenly joyous.

He dropped his head and kissed her. He kissed her, and it was a kiss of utter certainty, the kind of kiss during which monarchs die and whole continents fall without anyone even noticing.

She tasted like fresh picked strawberries. Drove him just as wild. At her low whimper, he brushed his lips against hers again. Soft. Gentle. The barest of touches, yet everything else went still and static and there was only the rush of his heartbeat in his ears. He wrapped her in his arms and kissed her harder so that she moaned in the back of her throat. Or was that him? He couldn't tell. Lost his bearings. Lost himself in her as she arched against him.

He traced her delicate jaw with his fingertips, giving in to every impulse he'd held back these past few days. It'd been torture working out with her every day. Laboring close enough to touch her. Keeping himself in check.

No more. Now he unleashed his feelings and gave her a blistering kiss. And she kissed him back. Every bit the firebrand who'd turned him to dust in her arms ten years ago. No one made him feel this strange mix of power and powerlessness like Claire. They commanded each other.

He wanted all of her. More of her. Every bit that she could give he would take. She clutched his shoulders and fitted herself into the angles of his body tighter still, her lips leaving his to nibble on his ear. When her finger dragged across his chest, he caught fire.

He wove his fingers in her silky curls. At last. Claire. Touching. Tasting. Holding her. It felt like coming home. And he'd stayed away too long, he realized. Needed to make up for lost time.
When her head fell back, he pressed kisses from her temple down to the arch of her neck, stopping at the sweet spot at the base of her throat. When his mouth rose to recapture hers, he held her snug, her body soft and pliant. He never wanted to let her go and his heart beat so strongly it felt as if his entire body pulsed.

A long, keening bellow sounded in the pasture behind them and Claire stiffened. When she jerked away, he released her.

Her hands drifted to her hair and touched her lips. Her unfocused gaze settled on him, then sharpened.

"This was a mistake," she gasped.

"God, I hope not," he breathed.
Excerpts. © Reprinted by permission. All rights reserved.
Book Info:
Would he still love her…if he knew?
Tanner Hayes smashed Claire's life to pieces when he chose the rodeo over her ten years ago. And now he'd wrecked her truck! Fantastic. She'd lost her husband, the family ranch was mired in debt, her father was recuperating from a stroke and her son was being bullied. Why not throw a reckless bull rider into the mix?
All she'd wanted was a safe, stable life. But with Tanner back in town—and staying on her ranch—nothing was safe, or under control. Not the feelings she'd fought so hard to forget. Not the son she was determined to protect. And certainly not her long-held secret…
Book Links:

Meet the Author: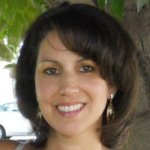 Award-winning author Karen Rock is both sweet and spicy—at least when it comes to her writing! The author of both YA and adult contemporary books writes red-hot novels for Harlequin Blaze and small-town romances for Harlequin Heartwarming. A strong believer in Happily-Ever-After, Karen loves creating unforgettable stories that leave her readers with a smile. She enjoys returning to her teaching roots when speaking at regional and national writing conferences and interacting with other writers. She has a Master of Fine Arts in English and has continued to learn and grow professionally through her work with YA co-author, fellow romance author, friend and sister-in-law, Joanne Rock. When she's not writing, Karen is an avid reader who's typically immersed in three different books at a time because she just can't choose. She also loves cooking her grandmother's Italian recipes, baking, Christmas (every bit of it), and having the Adirondack Park wilderness as her backyard, where she lives with her husband, daughter, dog and cat who keep her life interesting and complete.
Website | Facebook | Twitter |