Today it is my pleasure to Welcome author
Terri L. Austin
to HJ!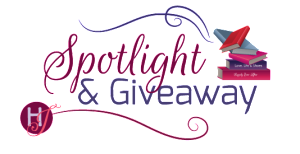 Hi Terri and welcome to HJ! We're so excited to chat with you about your new release, His Kind of Trouble

!
Please summarize the book for the readers here: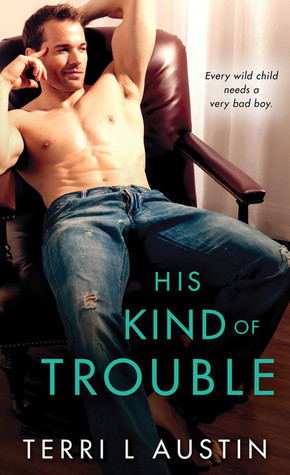 Set in Vegas, bad boy Brit, Cal Hughes, turns Monica Campbell's well-ordered life upside down as he tries to tempt this former wild child into returning to her naughty ways.

Please share the opening lines of this book:
Monica Campbell eyed the refreshment table, ignoring the appetizers and zeroing in on the champagne. "Why ruin a perfectly good Saturday night with a wedding?"

Evan Landers flicked a piece of lint off his green-and-black tartan jacket. "This isn't the way I want to spend the evening either, and I'm not even related to the groom."
Oops, I gave you four lines. I'm such a cheater!

Please share a few Random facts about this book…
Calum Hughes is a world traveler who loves fast cars and faster women. Monica Campbell never cries. Bad boys are Monica's kryptonite.
Please tell us a little about the characters in your book. As you wrote your protagonist was there anything about them that surprised you?
Characters always surprise me. Cal had hidden depths and emotional moments I wasn't expecting. I love it when a hero gets all vulnerable.
What, in your mind, distinguishes this book from other books out there in the same genre?
I think I write strong, funny, real characters. By the end of the book, they'll have become your friends, and you'll miss them.

The First kiss…
Monica and Cal first kiss in a moonlit garden. It's epic and wrong at the same time. And then they don't see each other for five long years.

Did any scene have you crying or laughing (or blushing) while writing it?
When Monica finally lets her guard down and is honest about who she really is, I was right there with her. It was a three hanky moment.

If your book was optioned for a movie, what scene would you use for the audition of the main characters?
Cal's gaze flowed over her again, but slower this time, like an intimate stroke up and down her body. He took in everything, from her plain white blouse to her black jacket and slacks, all the way down to the sensible pumps on her feet. "Who died?" he asked.
"What?"
"You look as if you're in mourning." As he dropped her hair, he dipped his chin, nodding over the length of her. "Are you going to a funeral?"
Funeral? This was a perfectly acceptable pantsuit— black, classic cut. From Nordstrom. The sale rack, but so what? "No one died. I'm a professional. I wear clothes that reflect that." She jerked the sunglasses out of his hand and settled them back on her nose. She felt less exposed with the dark lenses covering half her face.
"A professional what?"
What do you want people to take away from reading this book?
When a reader gets to the end of this story, I want them to be a little sorry that they have to leave the Beauty and the Brit universe. I want them to love Cal and Monica as much as I do.

What are you currently working on? What other releases do you have planned for 2015?
A companion e-novella to His Every Need called To Be His, is out now and free. It tells part of the story from Trevor Blake's point of view. Book three in the Beauty and the Brit series, His to Keep, comes out early next year. And I just released a humorous mystery, Diner Knock Out—book four in The Rose Strickland Mystery Series.

Thanks for blogging at HJ!
Giveaway:

3 Print copies of HIS KIND OF TROUBLE (US and Canada)
To enter Giveaway: Please complete the Rafflecopter form and Post a comment to this Q:

What makes a bad boy so good?
Book Info:
Monica Campbell may have a history as a wild child, but she's changed her ways. She's respectable, responsible-and, most importantly, she's sworn off bad boys. That is, until Callum Hughes roars back into her life with his sexy British accent and killer smile.
Cal remembers every steamy moment he shared with Monica, but he barely recognizes the straight-laced woman she's become. Determined to lure Monica into letting go of her inhibitions, Cal will use every trick he knows to fire her blood and tempt her body…reminding her
just how good it can feel to be bad-and his.
Buy Links
Amazon: http://amzn.to/1NnjTf9
Barnes and Noble: http://bit.ly/1jO819s
iBooks: http://apple.co/1VDQfqp


Meet the Author: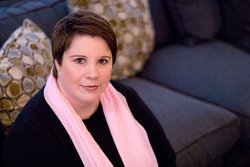 As a girl, Terri L. Austin thought she'd outgrow dreaming up stories and creating imaginary friends. Instead, she's made a career of it. Now she writes steamy contemporary romance and mysteries. She met her own Prince Charming and together they live in Independence, Missouri.
Social Networking Links
Website: http://www.terrilaustin.com/
Facebook: https://www.facebook.com/AuthorAustin
Twitter: https://twitter.com/TerriLAustin
Goodreads: https://www.goodreads.com/author/show/5782231.Terri_L_Austin