Today it is my pleasure to Welcome author
Karen Rock
to HJ!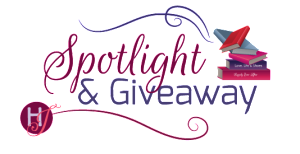 Hi Karen and welcome to HJ! We're so excited to chat with you about your new release, His Last Defense

!


Hi, everyone! It's great to be back in the Harlequin Junkie spotlight.

Please summarize the book for the readers here: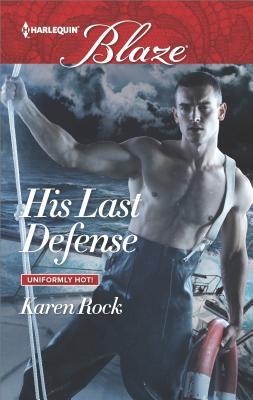 Nolee Arnauyq , a half-white, half-Inuit crab fishing boat captain, is determined to make her own way in a man's world after growing up dependent on others' charity. She doesn't want to be rescued, least of all by the ex that broke her heart, USCG rescue swimmer Dylan Holt who's been assigned back to his hometown in Alaska. They reconnect when he plucks her from her sinking vessel then uses his leave time to join her as a temporary crew member when her company gives her one last chance with another boat.
Out on the most dangerous waters in the world, where a tumble overboard will stop your heart in five seconds, Dylan's greatest worry is his returning feelings for Nolee, a woman who's never left his heart or thoughts, no matter how far he's traveled in his job to escape her memory and his difficult childhood. He plans to transfer stateside as soon as possible, and leave the stifling hometown that holds bad memories, but Nolee's proving to be one sizzling temptation his body, and heart, can't resist.

What's your favorite line(s) from the book?:
He wouldn't be doing his job if he didn't hold her close, and heaven help him—no matter how much she'd gutted him nine years ago—he couldn't deny she felt damned good in his arms.
When you sat down to start this book, what was the biggest challenge you faced? What were you most excited about?
My biggest challenge when I sat down to write the book was creating an authentic experience for the readers in a world I initially knew little about- crab fishing on the Bering Sea. I was excited to bring this high-octane, life-and-death world to life and knew it'd be a thrilling back drop for a red-hot second chance love story. I researched quite a bit, binge-watched THE DEADLIEST CATCH, and fact checked with one of the show's captain's THE TIME BANDIT'S Jonathan Hillstrand. He provided the kind of insider details that helped me convey an unforgettably sexy romance set on the world's most dangerous waters.
Please tell us a little about the characters in your book. As you wrote your protagonist was there anything about them that surprised you?
Nolee Arnauyq has a white father, who abandoned her before she was born, and an Inuit mother who struggled to provide for them due to her serious health issues. Growing up dependent on others' charity has made Nolee fiercely independent and determined to make her way in the world- even in a man's world- like becoming a crab fishing boat captain. This high risk job also comes with huge rewards and she's willing to gamble all, even her life, to never be dependent on anyone else again, and to provide for her mother. It surprised me just how easy it was to insert a female character into such a macho world. The crew men accepted her as their leader and looked up to her because she's good at her job and keeps them safe while pulling lots of crab to fatten their bank accounts. It also surprised me how easily she could transform from tough as nails captain to an irresistible temptress when she decides to make the most of her time with her ex, gorgeous USCG rescue swimmer Dylan Holt. He's on leave and came aboard as a temporary crew member to help her after her first boat sank. They're on borrowed time and it surprised me how quickly these two reconnected, their chemistry just as combustible, their feelings even deeper then before, when they were each others' first loves, because they've both matured and gown during their time apart.
What have you learned about your own writing process/you as an author while writing this book?
I learned a lot about crab fishing! I was very fortunate to fact check with Captain Jonathan Hillstrand, captain of THE TIME BANDIT on THE DEADLIEST CATCH. I sent questions and even sections of the book for him to read over through his lovely fiance Sheryl, and he was so patient and informative. The details and insider knowledge he shared made this book an authentic experience that truly captured this high-octane thriller of a world on Alaska's Bering Sea. I had no idea just how dangerous their work was, and I included many of those harrowing, life and death moments, in the novel, turning it into a page-turning read.

The First kiss…
Since these are second-chance lovers, this is their first kiss after being reunited 🙂
Dylan threaded his hands through her hair and met her eyes for one blistering-hot second, his gaze raking over her intently. Her heart pounded at his sexy perusal. It seemed as if his guard had been stripped away and the emotion remaining was something frightening and thrilling at the same time.
"So damn sexy," he breathed, his voice hoarse. Fervent.
Then his mouth landed on hers and she forgot to think. His kiss teased her with a hungry quality that robbed her of reason so that she could do nothing but cling to Dylan's broad shoulders. Covering her lips with his, he tasted her with the confidence of a man who knew her. Knew what turned her on, what drove her crazy. What left her overwhelmed and powerless with lust.
She savored the familiar way their mouths merged and melded, the heat intensifying with each stroke of his tongue as he teased his way inside. Tipping her head back, he exerted more pressure over the kiss, the effect drugging her. Then he cupped her cheeks, angling her face to kiss harder, deeper.
A light-headed sensation spun the world around Nolee and she wrapped her arms around his neck, holding on tight. Her fingers combed through the short curls at the base of his scalp. Soft, she thought hazily. Thick.
Her breath stuck in her throat and she sat utterly still when Dylan released her hair to run his hands down her sides. In one swift move, he freed her jeans' front closure. Then he cupped her bottom, fitting her to his groin. Sweet, hot, delicious friction. She nearly groaned aloud, desire building, air now hissing between her teeth. He edged her low-riding denim down her hips slightly, the warm air teasing her skin, making her ultra-aware of the tiny patch of flesh he'd just bared.
The purring vent was no match for the fogged windows that insulated them, making this intense moment private. Intimate. The hard, thumping rock song that poured from the sound system pounded along with her erratic pulse.
Her fingers grasped ineffectually at his jacket zipper, her hands incapable of making progress when his kisses consumed her. His hands stroked a hot path up her rib cage to palm her breasts through her coat, then spanned her ribs with his fingers. She arched against him and whimpered, a keening sound that didn't begin to express the desperation now clawing inside. When her fleece provided a soft, thick barrier to his touch, he slid it off her body with hands now clumsy, shaking with the same hunger that gripped her. An electric current within sizzled double-time. It ignited a fire low in her belly.
He delved deeper into her mouth as his kisses turned more deliciously aggressive. The wicked intent she sensed behind the wet mating of mouths thrilled her on a primal level, stripping away the need for anything other than raw, scorching sex that would leave them both gasping for breath.
Did any scene have you crying or laughing (or blushing) while writing it?
This book will make you cry, laugh and blush. There are plenty of steamy scenes, and here's a snippet of one of the many that made me blush: (Graphic Material Warning*)
Her eyes closed as he slid into her again, the exquisite pleasure made all the stronger by his slow and measured withdrawal, a torturous, almost military precision that was new. And excruciating. And thrilling. She wriggled beneath him, ready to take charge and give him the same kind of soaring bliss he was giving her, but he held her fast to maintain control.
And heaven help her, she couldn't argue with someone who made her feel so…amazing. So ripe with lush sensuality. A woman, not a fisherman. Not a captain, or a lost girl who didn't belong to anyone. Oh, how she wanted to belong to Dylan. Still. He hadn't forgotten her. Them. Their old rhythms returned, the pleasure more acute, sharp, nearly painful for having gone so long without it.
He pinned her wrists over her head, stretching her out under his gaze and his touch while he brought his thrusts to a new level, picking up the tempo until her breath came in soft pants.
The air in the room changed, becoming electrically charged. The windowpane rattled with the wind and a cargo ship bellowed out from the distant sea. Nolee couldn't staunch the growing tightness in her core, the coiled pleasure just waiting to untwine with the slightest—
"Ooh!" She was free-falling into a sea of spasms again, her whole body reverberating with the forceful waves of pleasure.
Dylan stilled above her, his wide cock straining impossibly inside her before he, too, couldn't hold off his orgasm any longer. His whole gorgeous body shuddered with the strength of it, his hot chest coming to rest over hers.
If your book was optioned for a movie, what scene would you use for the audition of the main characters?
I would cast Alex Pettyfer as Dylan and Julia Jones and Nolee.
I would use the opening scene when Dylan, a USCG rescue swimmer finishes rescuing all but Nolee, the captain of her sinking vessel, off the boat. He finds her down in the engine room, stubbornly trying to stop the leak, and has only seconds to convince her to leave with him before the ship sinks. And he's not leaving without her. I would use this scene for an audition because it's full of drama, action and the rekindling connection between these second chance lovers.
"You have fifty seconds and then I want you on deck, Holt," barked Dylan's commander. "Over."
The sea receded and Dylan shoved his way along the slick deck of the sinking ship, propelling himself forward across its steep slant. "Roger that."
He would get Nolee out. End of story.
Descending as fast as he dared, he fought the wind and dropped down into the hull again. Icy water made his breath catch even with the benefit of the dry suit. Nolee should have been out of here long before now.
"I've almost got it." Her strained voice emerged from blue lips. Her movements were jerky as she twisted wire around the still gushing pipe.
His eardrums banged with his heartbeat.
She was losing motor function. Hypothermia was already setting in. With only thirty seconds left, he made an executive decision.
"It's over, Nolee. Come with me now."
He would haul her out by force if necessary. Braced himself for just that.
Yet when she opened her mouth, her head lolled. Her eyelids dropped. Reacting on instinct, he grabbed her limp form before she crumpled into the freezing water.
His throat closed, and he had to make himself breathe. He hauled her up and out of the hull and across the deck where a rescue strop dangled. Damn, damn, damn. His hands weren't cooperating, his own motor function feeling the effects of this cursed sea. Once he'd tethered them together, he gave his watching flight mechanic a thumbsup for the hoist. The boat flung them sideways, careening over the rail.
Swinging, their feet skimmed the deadly swells. The line jerked them from harm and sped them up through the stinging air. He tightened his arms around her. Imagined them made of steel. With only a tether connecting her to him, he couldn't lose his grip. It was the difference between saving her life and causing her to fall to her death.
As they rose, he forced himself not to look at her. He'd dreamed about that face too many times, even after he left Kodiak to forget her.
But he wouldn't be doing his job if he didn't hold her close. And heaven help him—no matter how much she'd gutted him nine years ago—he couldn't deny she felt damned good in his arms.
Readers should read this book….
If you love the Discovery Channel's hit show, THE DEADLIEST CATCH, you should read this book! It's filled with non-stop, heart-pounding action on the world's deadliest seas as well as sizzling red-hot trysts below deck. Another reason why HIS LAST DEFENSE is a must read- it also features a strong female heroine battling for her place in a man's world as captain of a crab fishing boat. She's tough and caring and can go toe-to-toe with the best of them, including her ex, fearless, heroic USCG rescue swimmer Dylan Holt who embodies what we love most about military men. This book is one thrill after another and I guarantee you won't be able to put it down!

What are you currently working on? What are your up-coming releases?
Currently, I'm working on the first of three red-hot suspense novels set in a Dallas male strip club! The series is titled DANCES IN THE DARK and all three books, tentatively titled after strip club terms: JUICED, ZONED & MILEAGE will be released by Kensington Press in 2018. Here's a teaser for the series: Welcome to red hot Club Mystique, Dallas' premier male strip club. It's the ultimate ladies' night out where everything is revealed… except its explosive secrets. Step past the red velvet rope to an erotic world full of tantalizing sexuality, decadent pleasure and sexy, sculpted men who cater to every woman's fantasy, as well as her heart.
Follow me on Amazon at http://amzn.to/1NSRVrT or Goodreads http://www.goodreads.com/karenrockauthor as well as checking out my website for release dates and other news.
My next upcoming release is Book One in my new Heartwarming series ROCKY MOUNTAIN COWBOYS (titled TBD) out this November. It's a series about the lives and loves of the Cade and Loveland clans, feuding ranching neighbors raising cattle in the Colorado Rockies for over a hundred and twenty five years. They're loyal, honorable, independent men who work hard, play harder and love forever. Fans of mine met bounty hunter Jack Cade, eldest of the five Cade brothers, in the prequel to this series- A COWBOY TO KEEP. Book One in the ROCKY MOUNTAIN COWBOYS series is a holiday novel full of the magic, wonder and romance of this special time of year. When Sofia Gallardo, a struggling single mother, is stranded at her deceased ex's ranch, she meets his intriguing, off-limits older brother and her plans for a fresh start in a new city are put on hold. Can the magic of the holidays bring the grieving family the peace, love and healing they deserve and give an adorable child a father and home at last?
I've also completed Book Two of the series, tentatively titled FALLING FOR A COWBOY, which will be released in 2018. It's an uplifting novel about a former champion barrel racer whose become legally blind due to a rare genetic condition and her best friend and pro-football playing cowboy who refuses to let her give up on her sport, or them. It's a swoonyfriends to lovers story with characters you'll root for because we all love a comeback story! Also releasing in 2018 will be books three and four in the ROCKY MOUNTAIN COWBOYS series which means I will have six books out next year! I'm thrilled to have such a wide range of books to offer my new and old fans, from inspiring romance to sexy suspense, I hope you'll love them all.
Thanks for blogging at HJ!
Giveaway:

A print copy of HIS TO PROTECT, Book One in my No Defenses series to U.S. Addresses or a digital copy of HIS TO PROTECT for INT winner.
To enter Giveaway: Please complete the Rafflecopter form and Post a comment to this Q:

Crab fishing is one of the most deadliest jobs in the world. What is the "scariest" job or job experience you've ever had? Let's hear some harrowing tales! Mine involves a fry basket, boiling oil and McDonalds… shudder * I still have the scar.
Excerpt from His Last Defense:
Back in the wheelhouse, Nolee snatched up her radio, her eyes meeting Stu's. "Mayday, Mayday, Mayday. This is the vessel Pacific Sun. We're taking on water."
White noise crackled through the speaker. "Roger. Pacific Sun, this is United States Coast Guard, Kodiak,
Alaska, communication station. Over."
She relayed rapid-fire specifics. "The seas are pounding us," she concluded, her voice hoarse.
"Not sure how long before we capsize."
Speaking the words made it all the more real. She'd never been seasick a day in her life, but right now, she knew a whole lot about heartsick.
"Roger that. Jayhawk is on the way with ETA of twelve minutes. Swimmer and pumps will be deployed."
Bittersweet relief washed through her as she left Stu at the helm and joined the bucket line. On one hand, she didn't want to be rescued. Never had. But on her life's balance sheet, the US Coast Guard owed her big-time for the life-gutting sacrifice she'd made to them nine years ago when she'd given up the person who mattered most to her. They could damn well pay up with some help today.
She passed heavy pails among her crew, fighting a losing battle against water that wouldn't stop coming. Half the buckets spilled or sloshed most of their contents before making it over the rail, the deck pitching so fiercely below their feet they could barely maintain balance. She worked fiercely, doggedly, and thought she'd weep with relief when she finally glimpsed orange as the Jayhawk passed over the ship. Keeping her head down, she continued to pass slippery, frigid buckets until Tyler pointed out that the rescue swimmer was on his way down.
She stared up at the dangling rescue swimmer descending onto her bucking deck. The mountain-sized man, clad in a bright orange suit, unhooked himself and strode her way, his step sure and nimble despite the heaving boat.
She blinked, suddenly feeling more off-balance than ever, fooled into thinking she knew him. It was just the outfit. Just that cursed Coast Guard swagger. Yet there was something about the broad-shouldered shape, the assured step and the bone-deep confidence visible in the green eyes behind his clear mask as he drew closer.
It couldn't be.
"Dylan?"
He'd sworn never to come back to Alaska, had left without a goodbye. Her legs and arms went slack, and for a second she thought she might smack the ground.
The worst mistake of her life flipped up his visor. Spoke. "Hello, Nolee."
Excerpts. © Reprinted by permission. All rights reserved.

Book Info:
Semper Paratus. Always ready.
Years ago, Coast Guard rescue swimmer Dylan Holt left Kodiak, Alaska, with his heart in pieces. He thought Nolee Arnauyq and her mouthwatering curves were behind him—until he's sent to rescue the crew of a capsizing boat…including Nolee. And Dylan is definitely not ready for the too-familiar way his body aches at seeing her again.
Nolee's always gone after what she wanted, and to hell with the risks. Now she's a rookie ship captain taking on the deadly waters of the Bering Sea. But out on these treacherous waters, there's no way to avoid the sizzling sexual tension between them—or the dangerous pull of emotions that could leave both their hearts lost at sea…
Meet the Author: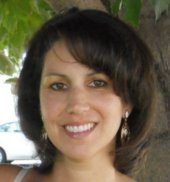 Award-winning author Karen Rock is both sweet and spicy—at least when it comes to her writing! The author of both YA and adult contemporary books writes red-hot novels for Harlequin Blaze and small-town romances for Harlequin Heartwarming. A strong believer in Happily-Ever-After, Karen loves creating unforgettable stories that leave her readers with a smile. When she's not writing, Karen is an avid reader who's typically immersed in three different books at a time, all in different genres. She also loves cooking her grandmother's Italian recipes, baking, Christmas (no need to specify—she loves every bit of it), and having the Adirondack Park wilderness as her backyard, where she lives with her husband, daughter, dog and cat who keep her life interesting and complete. Learn more about her at http://www.karenrock.com or follow her on twitter at http://www.twitter.com/karenrock5.
Website | Facebook | Twitter |