Today it is my pleasure to Welcome author
Katee Robert
to HJ!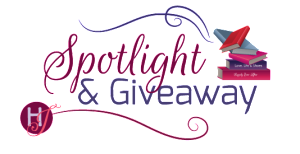 Hi Katee and welcome to HJ! We're so excited to chat with you about your new release, His Lover to Protect!

Hi! Thank you so much for having me!

Please summarize the book for the readers here: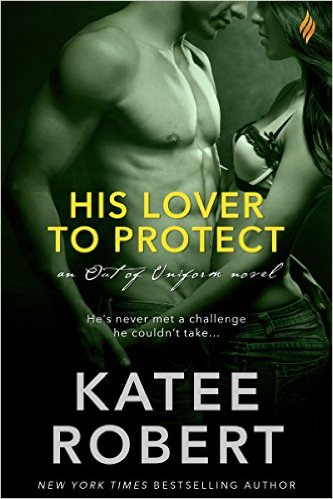 Alexis Yeung is tired of her life being out of control so she takes off for Europe to get her feet under her again. She just doesn't realize that the uber hot guy she just had a one night stand with was actually sent by her friends and family back home to keep her safe during her travels.

Please share the opening lines of this book:
The woman in front of him ducked into an alley, and it was everything Luke Jackson could do not to curse. If he didn't have this blasted bum leg, he'd have had no problem keeping up with her—or remaining undetected. Another glance at the photo his ex–squad mate Flannery sent him three days ago, and he gritted his teeth and picked up his pace.
Please share a few Fun facts about this book…
I was just as surprised by the initial encounter between Alexis and Luke as HE was.
Part of the reason I chose for Alexis to backpack through Europe was because I lived in Germany for four years in my early twenties.
Though there were originally a LOT of destinations she was going to visit (can't blame me for loving the research!) I eventually narrowed it down to several lesser known attractions because it fit Alexis more than the big tourist traps.
If your book was optioned for a movie, what scene would you use for the audition of the main characters and why?
It would totally be that initial meeting scene I mentioned! 😉
He reached the alley entrance. With his luck, the woman was going to get jumped before he could catch her. He hadn't expected her to hike back to Cork from Blarney Castle, and he hadn't been able to risk a cab for fear that she'd get into trouble while he wasn't watching her.

He never should have agreed to this favor.

Luke turned the corner—and got kicked in the face.

He hit the wall hard enough to bruise, and barely got his hands up in time to deflect the next blow. He managed to block her next few punches, his body going through the
motions like it had a thousand times before. He glimpsed a flash of hazel eyes and a determined expression, and then Alexis Yeung zeroed in on his damaged knee. Pain exploded
behind his eyelids, but even that wouldn't have normally slowed him down. No, it was the damn knee giving out and sending him tumbling to the ground that did him in.

Luke rolled onto his back just in time to catch sight of a can that looked suspiciously like pepper spray. Fuck that. "What the hell?" He lurched up and grabbed her wrist, shoving her arm wide so the spray hit the ground next to him instead of his face.

"Why are you following me?" She tried to jerk away, but he wasn't letting her go anywhere until he had control of the canister.

He squeezed the pressure point in her wrist and snatched the can as it fell from her hand. It was only then that he registered her question. "What?"

"Why are you following me?" She scrambled back a few steps, but her voice was low and calm despite the circumstances. "You know what? Don't bother answering that. I'm calling the police."
What do you want people to take away from reading this book?
That no one is truly broken beyond repair.
What are you currently working on? What other releases do you have planned for 2015?
I'm currently working on the first in a new Brazen series, A Foolproof Love. It's centering around hot cowboys and I'm having ENTIRELY too much fun writing it. As for the rest of 2015, I am rounding out the last entry in the Out of Uniform series with a novella, HIS TO TAKE. I also have the paperback release of THE MARRIAGE CONTRACT.

Thanks for blogging at HJ!
Giveaway:

A $15 gift certificate to Amazon or B&N
To enter Giveaway: Please complete the Rafflecopter form and Post a comment to this Q:

What are some of your favorite books where the hero is sent to protect the heroine?
Excerpt from HIS LOVER TO PROTECT:
"Hey, you, tone down the He-Man menace."

"He-Man was the good guy."

She eyed him. It just figured that he'd know that. He's probably a Superman fan, too, if the hero complex that made him chase me into an alley is anything to go by. "That doesn't make him less scary to your average joe—and if you don't knock off the bitch face, we're never going to get drinks."

He blinked, drawing her attention to the fact she could actually tell his eye color now. It aggravated her for absolutely no reason that they weren't anything as mundane
as blue or brown or even her own hazel. No, this ass had a green so light, it could almost be termed sea-green. Luke's brows dropped, which didn't do a single thing to help his angry expression. "What the hell is 'bitch face'?"

"You should know. It seems to be your permanent expression." And what did he have to be so angry about? They were in a beautiful city, rich with history and lore and a thousand other things. She'd been here only two days and she already felt a little lighter on her feet—something she would have thought impossible even a month ago.

Except she had just kicked the hell out of his knee. If it was as she suspected, and he had an old injury there, that would certainly explain some of the nasty attitude he was throwing her way.
That, and the fact that he'd shown up to save her, and she hadn't needed saving in the first place. Something like that would piss off her ex something fierce. She glanced down at the bar. Damn it, I came here to move into the future, not dredge up the past. "Have you ever tried being nice to
people?

"We can't all be dancing through the tulips and breakinginto song with whatever animal happens to be closest."

Alexis blinked. "Did you just compare me to a Disney princess?"

His grin shouldn't have sent a spark through her, but she rationalized that it was anger making her perk up—not anything so stupid as desire. Luke propped his elbow on the bar and leaned against it. "If the glass slipper fits."
Excerpt. © Reprinted by permission. All rights reserved.

Book Info:
He's never met a challenge he couldn't take…
Alexis Yeung did everything right….only to watch everything go horribly, horribly wrong. Broken and angry, Alexis high-tails it to Europe, determined to face the world on her own terms and without consequence. Which includes a mind-blowing night with a sexy, scarred stranger.
Except, embittered former pararescuer Luke Jackson isn't exactly a stranger. He's supposed to keep an eye on Alexis without her knowing. Ending up in bed together was definitely not the plan. Now he's chasing her (admittedly hot) ass across Europe, a game of cat and mouse that always ends with the two of them tangled up in the sheets.
Something in their scarred, damaged souls calls to each other. And God help them, the sex is unbelievably hot. But if Alexis discovers who Luke really is, he'll lose the one thing that makes him feel whole…
Book Links:

Meet the Author: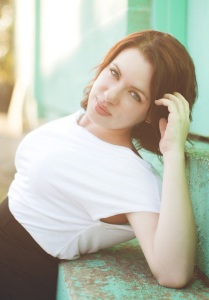 New York Times and USA TODAY bestselling author Katee Robert learned to tell her stories at her grandpa's knee. She found romance novels at age twelve and they changed her life. When not writing sexy contemporary and speculative fiction romance, she spends her time playing imaginary games with her children, driving her husband batty with what-if questions, and planning for the inevitable zombie apocalypse.
Website | Facebook | Twitter |