Today it is my pleasure to Welcome author
Joanne Rock
to HJ!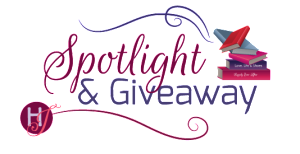 Hi Joanne and welcome to HJ! We're so excited to chat with you about your new release, Little Secrets: His Pregnant Secretary!

Hello fellow readers!! I'm excited to be here again with the first of three more books in my McNeill series for Harlequin Desire!

Please summarize the book for the readers here: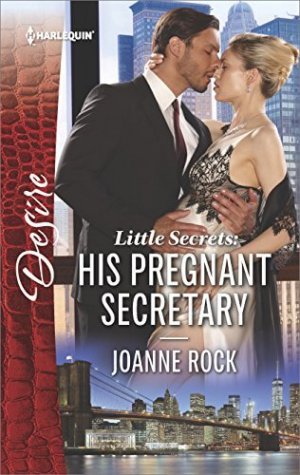 Delia is the right-hand assistant for her boss, Jager McNeill, and she's been managing his business in Martinique while he's been in the States for an extended period. When Jager returns, an unexpected incident pits them in close quarters, igniting a spark in their relationship. When Delia winds up pregnant, Jager keeps her close– she thinks they're going to work out co-parenting while he's angling for more. Their business takes them to New York, where they get to experience the magic of Manhattan during the holidays!

Please share the opening lines of this book:
Sun glinted off the brilliant blue Atlantic, full of sailboats bobbing on the calm water. For Delia Rickard, the picturesque island scene meant only one thing. It was the perfect day to ask for a raise.
Please share a few Fun facts about this book…
The book starts off at a marina in Le Francois, Martinique
The couple have a history together– she met him when she was a runaway bride. She jet-skiied into him on a hijaked jet ski!
This story lays the ground work for a mystery in the follow up story, Claiming His Secret Heir, where we learn that Jager's brother's wife has disappeared.
Please tell us a little about the characters in your book. As you wrote your protagonist was there anything about them that surprised you?
My characters always surprise me! I was fascinated by Delia's past as the daughter of a fisherman– she had a hard life as a child, but we get to see some of her relationship with her father in this book, and she learns a lot about what he sacrificed to try and be a good father to her.
I was also surprised by the McNeill family's evolving history… Jager and his brothers are trying to launch a huge venture in Silicon Valley, and I learned a lot about what that means and how businesses get off the ground.
If your book was optioned for a movie, what scene would you use for the audition of the main characters and why?
I'd use a scene where the characters see each other again, for the first time in the book, in the water. The heroine has dived in to save a child —
She collapsed like a wet noodle against the slick, hot body of a man built like iron. Her dress floated like seaweed around her thighs, making her suddenly aware of the way her soaked bikini panties were all that separated her from him.
"Are you okay, Delia?" The voice in her ear was familiar; she'd heard it nearly every day for the past year, even if she hadn't seen the man in person for weeks on end.
Her boss. Jager McNeill.
"Fine," she spluttered, the word ending in a cough.
Of course, it was foolish to be embarrassed since she had dived in the water to save a child. And yet, it still felt terribly awkward to be caught with her dress up around her waist today of all days when she'd wanted to make the perfect professional impression.
Also, she'd scratched him.
Coughed all over him.
If she hadn't had a crush on him once upon a time, maybe she wouldn't be tingling from head to toe right now in spite of everything. But she feared if she tried to swim away from him to escape all the feelings, she just might drown. She was surprised to notice how far she'd drifted from the dock in her search. Behind them, she noticed the transport skiff that Cyril had sent out to meet Jager's seaplane. Jager must have been arriving at the same time she'd jumped into the water.
"Hold onto my shoulders," he told her, shifting their positions in the water so he faced her. "I'll tow you to the dock."
Nose to nose with him, Delia stared up into his steel-blue eyes. She thought she'd gotten used to his good looks in the past two years that they'd known each other. His dark hair and sharp, shadowed jaw made for enticing contrasts to those incredibly blue eyes. His hair had grown longer in the past months, as if barber visits were the last thing on his mind. But the way the damp strands curled along the strong column of his neck only added to the appeal.
This close, she had the benefit of sensing the wealth of muscle in his athletic body where he held her. Feeling the flush of heat course through her, she ducked deeper into the cold water to hide her reaction to him.
"I can make it." Shaking her head, she scattered droplets from her wet hair. "I just needed to catch my breath."
She attempted to paddle away, but Jager only gripped her tighter.
Oh. My.
Feeling the warmth of his chest through their clingy clothes roused an ache she should not be feeling for her boss. Adding to the problem, the strapless bra she'd been wearing had shifted lower on her rib cage where it did absolutely no good.
"Humor me," he ordered her, his voice as controlled as his movements. "You're exhausted and dry land is farther away than it looks." He took one of her hands and placed it on his right shoulder. Then, turning away from her, he very deliberately set her other hand on his left shoulder.
He began to swim toward the dock with measured strokes, towing her along behind him. Water lapped over them in light waves. She felt every ripple of his muscles under her palms as the light waves swished over them. She debated fishing one hand down her dress to haul up her bra before they reached land, but decided the potential scolding from Jager if she let go of him wasn't worth it. So she clung to him and gritted her teeth against the friction of her pebbled breasts rubbing against his back. By now he had to be as keenly aware of her as she was of him.
The only positive of this awkward reunion?
Any anxiety she had about talking business with him was utterly eclipsed by physical awareness. So when they reached land, she clamped onto the dock, evenly met his blue gaze and said, "I definitely deserve a raise."
What do you want people to take away from reading this book?
I always hope that readers will have a few hours of a romantic escape when they read one of my stories! I hope they feel like they've spent some time in the Caribbean, seeing some of the exotic sights of Martinique. But there's also a lot of family in this story, and special attention given to the Christmas holidays, so I hope they finish the story with a happy sigh!
What are you currently working on? What other releases do you have planned for 2017?
I'm writing more McNeills for Harlequin Desire! There are nine stories planned for the McNeill family and I'm writing number nine right now. In January 2018, I hope readers will be on the lookout for Claiming His Secret Heir. Then, in February 2018, For the Sake of His Heir. In April, I take a break from the McNeills to participate in the Texas Cattleman's Club: Imposter series. My contribution, Expecting a Scandal is the fourth book in that series.

Thanks for blogging at HJ!
Giveaway: Meet the McNeills!! I'm giving away the first three McNeill stories two TWO winners–
The Magnate's Mail-Order Bride
The Magnate's Marriage Merger
His Accidental Heir
Open to US and INTL readers.
US winners may receive their choice of print or ebook. INTL winners will receive ebook copies only.
To enter Giveaway: Please complete the Rafflecopter form and Post a comment to this Q:

Delia and Jager visit Manhattan for the holidays and Delia tries skating for the first time. Have you ever been ice skating or roller skating? Do you have a favorite winter sport?
Excerpt from Little Secrets: His Pregnant Secretary:
"Don't let go." Delia wrapped a hand around Jager's waist and her other around his neck. "Please. Whatever you do? Don't let go."
Teetering on thin blades, she let Jager tug her around the slippery ice skating rink while other holiday revelers whizzed past them. Even knee-high children skated quickly past, their blades making a skritch, skritch sound in the cold ice, cutting tiny swaths and sometimes lifting a fine, snow-like spray in their wake.
Her first time on ice skates was a little scarier than she'd anticipated. After a tour of the Christmas lights around Central Park and down Fifth Avenue, she and Jager had stopped at a food cart for gyros. She'd been entranced by the sight of the huge Christmas tree in Rockefeller Plaza. Even better? The ice skaters skimming the expanse of bright white below the noble fir. She hadn't hesitated when Jager asked if she wanted to test her skills on skates.
Clearly, she'd been too caught up in the holiday spirit to think about what she was getting into. Now Dean Martin crooned about letting it snow on the speaker system, but even with all the laughter, happy shouts and twinkling lights around her, Delia couldn't recapture that lighthearted joy. She was too terrified she'd fall.
"I'm not letting go." Jager whispered the soft assurance in her ear, nuzzling the black cashmere stocking cap he'd bought her in one of the glittering department stores lining Fifth Avenue. "I've been looking for an excuse to touch you for weeks."
Her attention darted from her wobbling skates to his handsome face. He'd been so good to her these last two weeks, helping her to tie up her work responsibilities at the McNeill estate in Martinique by hiring a temporary replacement. His younger brother Gabe—now technically her boss—had given her a surprise holiday bonus that was based on revenue growth for the property. It had given her enough of a financial cushion that she could send the money home to her father to pay the taxes on their small piece of land and keep it safe for another year.
Which was a huge worry off her mind.
Each day for two weeks, Jager had asked how she felt, asked what he could do to help make her life easier so she could focus on her health. She'd been touched, especially in light of the pregnancy worries she'd had—at least up until today's call from Dr. Ruiz. And more than anything, she appreciated that he'd given her time to come to terms with being pregnant, without pressuring her about marriage.
That window of time had ended, however. He'd made that clear in the car ride from the airport when he said he wanted to be with her again. That exchange was never far from her mind even as they were sightseeing and enjoying all the Christmas hubbub of New York City just days before the big holiday.
"Are you trying to distract me so I don't fall?" she asked, her heartbeat skipping to its own crazy rhythm.
The scent of roasted chestnuts spiced the air. As the music shifted to an orchestra arrangement of Handel's Messiah, Jager swayed on his skates, effortlessly gliding backward so she could remain facing forward.
"I'm one-hundred-percent sincere about wanting to touch you." The look in his blue eyes sent a wave of heat through her, warming her from the inside out. "But if it helps to keep you distracted, I can share some more explicit thoughts I've been having about you."
She swallowed around a suddenly-dry throat. The sounds, the scents, the night fell away until her world narrowed to only him. Her heart thumped harder.
"I don't want to get so distracted I fall on my face." She was only half kidding. Too much flirting with Jager could be dangerous. "But maybe if you told me just one thing."
Because she had a major weakness where he was concerned.
"Wait until we turn this corner," he cautioned, slowly drawing her body against his while he guided them around the end of the rink in a wide curve.
Pressed against Jager's formidable body, Delia didn't move. She didn't even dare to breathe since breathing would mold her breasts even tighter to his chest. Their wool coats and winter clothes didn't come close to hiding the feel of the bodies beneath. His thigh grazed hers as he skated backward, hard muscle flexing.
She felt a little swoony and knew it wasn't just the skates keeping her off balance.
"There." He checked the skating lane as he moved onto the straightaway for another slow circle around the rink. "You're doing well."
He loosened his hold without letting go and her skates seemed to follow him without any help from her.
"I'm not sure that not falling is synonymous with doing well." Her voice was breathless, a barely there scrape of sound after the close encounter with the sexy father of her future child.
"So we'll get right back to distraction tactics." He slowed his pace again, letting her close the small gap between them before he lowered his voice. "Do you want me to tell you how sexy you are in the dreams where you pull a pin out of your hair and it all comes spilling down while you straddle me—"
"No." She shook her head, unprepared for the details he seemed only too happy to share. "That is, not here."
He lifted a hand to her cheek and rubbed a thumb along her jaw. "Seeing you blush might be the sexiest thing ever."
"I'm just not used to hearing things like that from the same man who used to demand the Monday morning business briefs by five o'clock the Friday before."
He threw his head back and laughed. "I knew you were secretly opposed to those."
She liked making him smile, something that happened more rarely this year after tragedy had struck his family. Out of the corner of her eye, she saw Santa and a pretty elf walking through the brightly lit café that flanked one end of the skating rink. A family with small children posed for a photo with them.
"Employees want to be out the door at five o'clock on Fridays, not planning for Mondays." She'd been committed to the job, though, and to improving herself. She'd never complained.
"I didn't keep you late every week." Jager loosened his hold a bit more, but it was okay since she felt steadier on her feet now.
"Only most Fridays," she teased. Despite their light banter, she kept seeing the dream image he'd planted in her mind.
Her. Straddling him.
She might not stop blushing for days at this rate.
"Then I have a lot to make up for." He drew her near once more so they could navigate another turn. "I hope this trip will be something special that you'll never forget."
"It already is." She lifted her hand from his neck long enough to gesture at the impressive ninety-foot Christmas tree covered in lights above them. "I've always wanted to travel and New York is…magic."
Certainly, she'd never had a Christmas like this. The holiday had never been easy with her father the fisherman making little effort to spend the day at home most years, let alone play Santa or give special gifts the way other fishing families did.
"I've flown in and out of this city so many times for business, but I will admit I've never had as much fun as seeing it with you."
Her first thought was to argue with him—to call him out on a line meant to romance her. But hadn't he pointed out that he'd never given her a reason to doubt his honesty and sincerity with her?
It was her insecurity that made her not want to believe him. The doubts she felt weren't his fault. If she was going to make this relationship work, with a balanced approach to shared parenting of a child, she needed to start laying the groundwork for trust. More than that, she needed to start trusting herself.
"This has been one of the most fun days of my whole life," she told him honestly.
The fairy-tale images painted on her walls weren't all that different from this—the twinkling lights combined with myth and magic of New York. In fact, the statue of Prometheus in Rockefeller Center was staring down at her right now, his gilded facade reflecting all the glow.
"Look at you," Jager observed quietly, making her realize she'd been quiet a long time.
"What?" Blinking through the cloudy fog of worries for the future, she peered up into his eyes.
"You're skating."
She glanced down at her feet to confirm the surprise news. Jager still held her, true. But she was gliding forward under her own power, the motion subtle but definite.
Happiness stole through her. She wasn't going to count on Jager being there for her forever. Not yet, anyway. This Christmastime trip would help her decide if he wanted her for herself, not just for the sake of their child.
But no matter what happened for them romantically, she realized that this man had given her a precious gift no one else ever had. He'd believed in her from the moment they met, giving her the courage to have more faith in herself, too.
Whatever the future held, she was strong enough to handle it. To move forward. Even if it was on her own.
Excerpt. © Reprinted by permission. All rights reserved.
Book Info:
The boss's baby bargain…
Becoming a father was never part of Jager McNeill's plan, until the heat between him and his luscious assistant turned into searing passion. Now Delia Rickard is carrying his baby. After growing up without a father, Jager's determined to be there for his child. And marriage would ensure that. But despite their chemistry, Delia's unwilling to marry for anything less than love.
A trip with Jager to Manhattan could change all that. For in this enchanting city ablaze with Christmas lights, romance begins to blossom. And a kiss under the mistletoe just might turn into lasting love.
Book Links:


Meet the Author: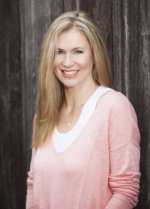 Four-time RITA nominee Joanne Rock has never met a romance sub-genre she didn't like. The author of over eighty books enjoys writing a wide range of stories, most recently focusing on sexy contemporaries and small town family sagas. An optimist by nature and perpetual seeker of silver linings, Joanne finds romance fits her life outlook perfectly–love is worth fighting for. A frequent speaker at regional and national writing conferences she enjoys giving back to the writing community that nurtured and inspired her early career. She has a Masters degree in Literature from the University of Louisville but credits her fiction writing skills to her intensive study with friend and fellow author Catherine Mann. When she's not writing, Joanne enjoys travel, especially to see her favorite sports teams play and to gather new ideas.
Website | Facebook | Twitter | Instagram | GoodReads |