Today it is my pleasure to Welcome author
Shelley Shepard Gray
to HJ!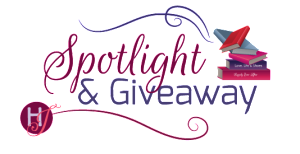 New York Times bestselling author Shelley Shepard Gray brings us another compelling suspense in her Amish of Hart County series, this time featuring an undercover English DEA agent who will do anything to protect the Amish girl he loves.
Please summarize the book for the readers here: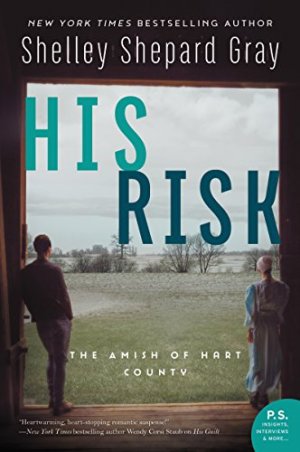 HIS RISK is the story of Calvin Fisher, a DEA undercover informant, and Alice Yoder, an Amish schoolteacher. At first, Calvin and Alice seem like two people who couldn't have anything in common. However, both are more than what they seem at first glance. Calvin is an Englisher, but he grew up Amish and has Amish family ties in Hart County. Though Alice seems to be simply a sweet, sheltered Amish woman, she's far spunkier and stronger than most realize. When they risk forging a tentative friendship, they soon discover that the other person has provided something that was missing in their lives. Calvin needs Alice's belief in him and Alice needs the respect and admiration that Calvin feels for her.
When the dangers of Calvin's undercover assignment comes to Hart County, both Alice and Calvin must take even more risks in order to save themselves and people that they love.

Please share the opening lines of this book:
Sometimes, the sound of a phone ringing still caught Calvin Fisher off guard. When his cell buzzed for the second time, he pulled it out of his back pocket. Thumb hovering over the screen, he intended to press Ignore, but then he noticed the area code.
Please share a few Fun facts about this book…
The novel has four points of view, one who is the president of a gang.
I had originally written Calvin to be working for the ATF, but my publisher thought him being a
DEA agent sounded more hero-worthy.
This book is the only book in the series that has a number of people found in another novel-HIS GUILT.
Please tell us a little about the characters in your book. As you wrote your protagonist was there anything about them that surprised you?
Calvin was the troubled brother of the hero in HIS GUILT. When I first wrote that book, Calvin's job was to basically show what an upstanding man his brother Mark was! But, by the end of that novel, I knew that there was more to Calvin than I had shown. I loved getting to write about a hero who was so multifaceted. I also loved having him be 'undercover' in some of the gang scenes. It was quite a challenge to create a hero who could converse with gang members, his bosses at the DEA and a sweet Amish school teacher.
If your book was optioned for a movie, what scene would you use for the audition of the main characters and why?
There's a scene where all four characters are on a frozen pond and everyone's secrets are revealed, just as a gun goes off and the ice beaks. It kind of symbolizes the whole novel-everyone needs to leave the safety of their world, take huge risks, have faith, and trust that their love for each other will pull them through.
What do you want people to take away from reading this book?
I always write books with one goal in mind-for the book to be a good reading experience. So, I hope people will find HIS RISK to be worth their time.
I would also love it the book encouraged people to rethink their preconceived notions of what an inspirational Amish novel was like.
What are you currently working on? What other releases do you have planned for 2017?
I'm currently working on two projects! One is a novella to launch next year's new Amish series, Walnut Creek Days. The other is called HOLD ON TIGHT. It's the third novel in a contemporary romance series called The Bridgeport Social Club.
This year, I'll have three Amish releases, HIS RISK, HER FEAR, and HIS PROMISE. I'll also launch the Bridgeport Social Club with ALL IN, which will be published in September.

Thanks for blogging at HJ!
Giveaway:

I'd love to give away a set of the first three novels in the Hart County series, HER SECRET, HIS GUILT, and THE GIFT.
To enter Giveaway: Please complete the Rafflecopter form and Post a comment to this Q:

Name one 'risky' thing that you've done.
Excerpt from His Risk:
CHAPTER 2
Thursday, February 1
Alice Yoder lived for little Jimmy Borntrager's hugs. At the end of each day of preschool, he would scamper to the door with his friends, abruptly stop, turn around, and then practically fling himself at her knees. Finally, after yelling "Ich leevi dich, Teacher!" in his husky, deep little voice, he would run outside to where his mother was patiently waiting.
Today was no exception.
Walking to the door, she smiled and waved good-bye to all her tiny scholars standing next to their mothers and grandmothers. Only when they departed in their buggies or on foot would she reply, "I love you, too, Jimmy."
Now, as she leaned against the doorframe and watched the last of her ten preschoolers disappear, she whispered it again. "I love each one of you kinner."
However, for the first time, instead of her heart feeling near bursting with love and gratitude, she felt a little melancholy. It was all well and good to love a classroom of four-year-
olds.
But one day soon, she would sure like to be uttering such a phrase to her own little boy or girl.
If she was honest, she was actually wishing to be saying those words to her own sweetheart, too. Walking back into her classroom, Alice wondered if that would ever happen. Here she was, twenty-two years old and had never had a sweetheart of her own. Not even anything close.
As she picked up stray picture books, crayons, sheets of paper, and plastic letters from the floor and atop various counters, Alice knew she was being ridiculous. She was only letting her looming birthday and a longtime friend's recent engagement get the best of her. The Lord would provide in His own time. And she was young, too. There was nothing wrong with being twenty-two and having never been kissed.
It only just felt that way. And, in her darkest moments, she would find herself doubting everything about herself—her looks, her personality, her past choices. Was the Lord angry at her because she'd done so many stupid things when she was a teenager, especially during her seventeenth year? She and her best friend, Irene, had been determined to stretch every boundary of their lives. They'd worn scandalous clothes. Flirted with Englishers. Made rash decisions. Caused a car crash.
Oh, that car crash.
Cold air, shattered glass, Irene's terrified expression. All that blood. The memories flashed back like an unwelcome guest depositing itself in her brain. Bringing with it so much guilt and pain.
It was nothing less than she deserved, of course. But since then, she'd worked hard to make up for all those mistakes.
But maybe the Lord had other ideas? Maybe He was attempting to remind her that she was never going to be able to make up for the things she'd done.
The possibility of that made her shiver. Not because she didn't doubt that she should be punished, but because there wasn't anything she could do about her past. There were many things one could do with one's life. However, erasing the past wasn't an option.
Excerpt. © Reprinted by permission. All rights reserved.


Book Info:
Calvin Fisher left the Amish community at fourteen and never looked back. Only his brother's illness can bring him back to Hart County. Now, as Calvin works to make amends, he meets Alice, a local nursery school teacher, and falls hard for her. But he has a secret that could threaten the happiness he's finally found.
Alice shouldn't like—or want—Calvin. He's English, has a questionable past, and an even more questionable job. Still, she can't help being intrigued. Though Calvin assures Alice that he's worthy of her, she's torn between surrendering to her growing feelings and steering clear of him.
When a sudden surge of criminal activity alarms the community and even targets Alice, Calvin fears that his double life has put everyone he loves at risk. As for Alice, she can't help but wonder if the brave and honorable man she's lost her heart to is far more dangerous than she could ever imagine.
https://www.harpercollins.com/9780062469151/his-risk
Book Links: Book Links: Amazon | B&N | iTunes | kobo | BAM |


Meet the Author: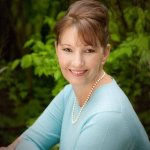 Shelley Shepard Gray is a New York Times and USA Today bestselling author, a finalist for the American Christian Fiction Writers prestigious Carol Award, and a two-time Hold Medallion winner. She lives in southern Ohio, where she writes full-time, bakes too much, and can often be found walking her dachshunds on her town's bike trail.
Website | Facebook | Twitter |