Today it is my pleasure to Welcome author
Joanne Rock
to HJ!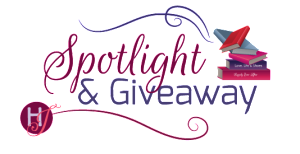 Hi Joanne and welcome to HJ! We're so excited to chat with you about your new release, His Secretary's Surprise Fiancé!

Hello!! Thank you so much for letting me visit during my release month for my FIRST-ever Harlequin Desire release. I'm so excited to be a part of this series!

Tell us about the book with this fun little challenge using the title of the book:
Stuns him!
Ending her
Cooperative
Run as his
Employee
To start
A business of her own!
Reynauds don't take kindly to being thwarted!
You'll learn
'
Soon,
Sometimes
Unexpected
Roadblocks
Parlay
Into
Sexy
Escapades …
What's your favorite line(s) from the book?:
Intellectually, he'd always known she was an attractive woman. Of course he had. He wasn't blind. But maybe her workday wardrobe had helped minimize an appeal that damn near staggered him now. He dragged his attention away from her body to meet her gaze. Only to find a simmering heat …
Please tell us a little about the characters in your book. What first attracts your Hero to the Heroine and vice versa?
The hero and heroine have known each other since they were children. The heroine has always been attracted to the hero for his sense of honor– he rescued her in a playground incident and he's been her hero ever since. But the hero sees her as off limits because she's his friend and she's also become invaluable to him as a work asset. He refuses to see her in "that" way… unwilling to jeopardize what they have. But when she forces the issue, his old view of her starts to unravel…
When you sat down to start this book, what was the biggest challenge you faced? What were you most excited about?
This was my 1st Desire story! There is always a fear factor when you stretch your writing to try something new, and I definitely felt the weight of expectation for this story. The readers of the series are used to wonderful books! And, of course, I wanted mine to deliver what they've come to love about Harlequin Desire, plus offer something unique that reflected my voice and storytelling. That's both exciting and scary. I had so much fun crafting this story.
What, in your mind, makes this book stand out?
This is part of the Bayou Billionaires series and I think the four books are unique because they are set in the world of professional football. My hero coaches an NFL team, and it's a profession we don't always see in romance.
The First Kiss…
"You're jealous." He tested the idea aloud by saying it out loud as he studied her in the moonlight while the music ended. The song came to an end.

He didn't let go of her.

"And you're mine for four weeks, Dempsey Reynaud." She tipped her chin up at him. "I suggest you act like it if you want to pull off this ruse of your own making."

Heat rushed up his spine in a molten blast. The need to offer her what she'd asked for made him grip her tighter, pulling her hip to hip, chest to breasts.

And if that was a little too much PDA for a charity event, too damn bad. It wasn't anywhere near enough for what he wanted to do with her. She felt even better up close than he'd imagined, and his head had been full of inventive scenarios all week.

"Careful what you wish for, Addy," he warned her, grateful for the night shadows that kept them hidden.

He'd been a gentleman for her sake. At least now she would know exactly how much he was feeling like her fiancé. Her hips cradled the hard length he couldn't begin to hide.

And that's when things got crazy. Because instead of storming off like his affronted best friend, Adelaide gripped the lapels of his tuxedo and pressed a kiss to his lips.
If your book was optioned for a movie, what scene would you use for the audition of the main characters and why?
"Half of all small businesses fail and the ones that don't require considerable investment. Work for one more year," Dempsey explained. "You can suggest a raise that you feel is equitable and I'll approve it. You'll have a financial cushion to increase your odds of growing the company large enough to secure those merchandising rights."

And he would have more time to persuade her to give up the idea. Life was good for them now. Really good. She was an integral part of his success, freeing him up to do what he did best. Manage the team.

The voices and laughter in the hallway outside grew louder as members of the media moved from the locker room interviews to the scheduled press conference. He needed to get going, to do everything possible to keep their future locked in.

"Damn it, I don't want a raise—"

"Then you're not thinking like a business owner," he interrupted. Yes, he admired her independence. Her stubbornness, even. But he couldn't let her start a company that would fail.

Especially when she could do a whole hell of a lot of good for her current career and for his team. For him. He didn't have time to replace her. For that matter, as his longtime friend who probably understood him better than anyone, Adelaide Thibodeaux was too good at her job to be replaced.

He reached around her for the doorknob. She slid over to block him, which put her ass right over his hand. A curvy little butt in a tight pencil skirt. Her chest rose with a deep inhale, brushing her breasts against his chest.

He. Couldn't. Breathe.

Her eyes held his for a moment and he could have sworn he saw her pupils widen with awareness. He stepped back. Fast. She blinked and the look was gone from her gaze.

"I'm grateful that working with you gave me the time to think about what I want to do with my life. I got to travel all over and make important contacts that inspired my new business." She gestured with her hands, and he made himself focus on anything other than her face, her body, the memory of how she'd felt pressed up against him.
If your hero had a sexy-times play list, what song(s) would have to be on it?
Hmm… Dempsey Reynaud was born and raised in New Orleans, so I picture him listening to something like John Legend's So High or a Harry Connick Jr. classic.
What do you want people to take away from reading this book?
I hope to give them a taste of New Orleans, a glimpse into the larger-than-life world of the NFL and a supremely *romantic* read. This book has one of the most beautiful scenes I've ever penned, even if ends on a heart-rending note. I hope readers check it out and sign on for more of the Bayou Billionaires. With four books on the series, we're hoping you can check them all out:
Bayou Billionaires – Secrets and scandal are a Cajun family legacy for the Reynauds…
Book 1: His Pregnant Princess Bride by Catherine Mann
Book 2: His Secretary's Surprise Fiance by Joanne Rock
Book 3: Reunited with the Rebel Billionaire by Catherine Mann
Book 4: Secret Baby Scandal by Joanne Rock
What are you currently working on? What other releases do you have planned for 2016?
After my next sexy Cajun hero in Secret Baby Scandal (Harlequin Desire, May 2016), I've got another visit to Heartache, Tennessee for my fourth book in my Superromance series, Whispers Under a Southern Sky (September 2016). Currently, I'm busy on my follow up Harlequin Desire series, tentatively titled The McNeill Magnates, for Desire in 2017.

Thanks for blogging at HJ!
Giveaway: Book #1 in the Bayou Billionaires series, His Pregnant Princess Bride by Catherine Mann, plus book swag- 2 copies available for two separate winners!
Open to INTL readers.
To enter Giveaway: Please complete the Rafflecopter form and Post a comment to this Q:

If you're married… how did your husband propose to you? If you're single… what's one of the more fun or romantic proposals you've heard about?
Excerpt from His Secretary's Surprise Fiancé:
The card had invited her on a date to an undisclosed location after Sunday's 1pm one o'clock game against Atlanta. A jaw-dropping Versace gown awaited her in their suite, burgundy lace with a plunging neckline that kept everything covered but—wow. The Louboutin sky high heels that accompanied it were the most exotic footwear she'd ever slid on, the signature red sole dazzling her almost as much as the satin toes with hand-crafted embellishments.

If she looked down her crossed legs now, she could see the pretty toes peeping out from the handkerchief hem of the tulle skirting.

He folded her hand in his, the crisp white collar of his shirt emphasizing his deeply tanned skin gained from spending every day on the practice field. "I owed you a date night. You were kind enough to be my date for the Brighter NOLA ball, so it seemed like you ought to have a night that was just for you."

His Tom Ford tuxedo was obviously custom tailored, since off the rack sizes never fit an athlete's body the wayand the black fabric skimmed his physique perfectly. The black silk peaked lapels made her hand itch to smooth run her hand up and down the material.

Later.

For now, she just wanted to know where they were headed. She'd never seen Dempsey race out of a stadium so early. She hadn't even attended the game, taking her time to dress in the hotel, then taking the limo to VIP pickup outside the stadium. Traffic had been slow at first, but it wasn't even six o'clockp.m. yet. Almost two hours before sunset.

"I'd be surprised if there are many restaurants out this way," she observed, peering out the windows as they drove toward Stone Mountain, winding through quieter roads.

It was early yet, but her invitation had mentioned a special "sunset dinner."

A mysterious smile played around his mouth. A mouth that had brought her such pleasure.
"There's a surprise first. I hope you're not too hungry."

"I think I'm too excited to be hungry." She felt the first flutter of nerves, because Dempsey looked so serious for a date night.

She wanted to ask about him about that. About his grandfather's health. Maybe that's what had been bothering him all week. But just then, the limo came to a clearing in the trees and a flash of rainbow-colored silk fluttered through the sky.

"How beautiful!" She clutched his arm, pointing to a hot air balloon being inflated on a nearby field.

At the same moment, the limo slowed and turned into the same field, heading right toward the balloon.

She stilled.

"Don't tell me…" She turned toward him, and saw the first hint if of a smile on his face. "Is this the surprise?"

"Only if you'd like it to be." He squeezed her hand.

She squealed, scarcely able to take her eyes off the huge balloon that looked like as if it would burst into flames any moment from the blazing blasts that shot into the bottom, of it and filled filling it with air. Or helium. Or whatever did that magic trick that made it go from half on the ground to a big ball in the sky.

"Yes!" She risked her lipstick by kissing him through a shocked laugh. "It's amazing! I've never seen anything like it."

"Here." He produced a silk satin drawstring bag as the car rolled to a stop and their driver came around to open the door. "Better wear these for now and save your pretty shoes for later."

Opening the bagsack, she pulled out a pair of silver ballet slippers. Just her size.

"You thought of everything." She had to have him help her because she fumbled the shoes twice, distracted by the sight of yellow, blue, red and orange silk rising higher just outside the car.

"I would have tried to get us here earlier if I'd known you wanted to see this part." His warm hands tugged her shoes into place before he helped her out of the car. He reached back in the limo and withdrew a length of fuzzy mohair and cashmere that at first she thought was a blanket, but he unfurled it and laid it around her shoulders. A burgundy colored pashmina fell around her. "The pilot said it will be cooler once we're up there."

A red carpet lined her path from the car door to the balloon basket. While the limo driver exchanged words with the team crew that operated the balloon, Adelaide had a moment to catch her breath and take in the full extent of her surprise. Blasts of heat passed her shoulders in rhythmic waves each time the pilot pulled the cord to unleash flames into the air that kept the balloon filled.

"I just can't believe how huge it is up close." She'd seen hot air balloons in the sky before and admired their beauty, but she'd never dreamed of riding in one. "And I can't imagine what made you think to do this tonight, but I'm so excited I feel…breathless."

He tucked her close to his side as they walked the carpeted path together. "The best part hasn't started. I hear it's incredible to go up in one of these things."

"You've never done this either?" That made it feel all the more special, that she could share a first with him. She felt like a medieval princess, traipsing through the countryside in her designer gown, the layers of handkerchief hem blowing gently against her calves as they walked.

"No. This is just for you, Adelaide." He stopped as they reached the balloon basket, his eyes serious. Intense.

"Any special occasion?" Curious, she wasn't sure why he'd put so much effort into a special night for them now.

As much as she wanted to believe that he'd planned a fairy tale date just to romance her, a cynical part of her couldn't help but wonder why.

"I'm sorry I put you on the spot when I announced our engagement. Consider this my apology since that's now not how I should have treated a friend." He lifted her hand to his lips and kissed the back of it.

Her heart melted. Just turned to gooey mush. She would have swooned into his arms if the pilot hadn't turned to them right then and introduced himself.

While the pilot—Jim—went over a few safety precautions and briefly outlined the plan for their hour hour-long flight, Adelaide stared at Dempsey and felt herself falling faster. She'd tried to keep herself so safe with him, from him. But her mother was right, and this man had always had a piece of her heart. How on earth could she maintain her defenses around a man who bought her a Versace gown to take her on a hot air balloon ride?

She hadn't heard any of Jim's speech by the time Dempsey lifted Adelaide in his arms and set her on her feet inside the basket. He vaulted in behind her, their portion of the basket separated from Jim's by a waist-high wall. And moments later, the ground crew let go of their tethers and the balloon lifted them into the air so smoothly and silently it felt like magic.

Her heart soared along with the rest of her.

Impulsively, she slid her arms around Dempsey's waist and tucked her head against his shoulder. He'd said he wanted to apologize for not being a better friend. Could that mean he wanted to be…more?
Excerpts. © Reprinted by permission. All rights reserved.
Book Info:
Adelaide Thibodeaux grew up with Dempsey Reynaud, and she's worked for him for years. But when the billionaire football coach springs a surprise engagement to keep her from resigning, it's a low blow. Just as she's ready to strike out on her own, she's stuck in a fake relationship with her boss, biding her time…
But soon Adelaide faces a second blow: she's actually falling for the man! Can a relationship founded on a lie become the real deal? Or will they fumble before the end zone—and stay in the friend zone?
Book Links:

Meet the Author: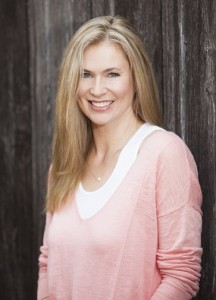 Three-time RITA nominee Joanne Rock has never met a romance sub-genre she didn't like. The author of over seventy books enjoys writing contemporary romance and medieval historicals alike. An optimist by nature and perpetual seeker of silver linings, Joanne finds romance fits her life outlook perfectly–love is worth fighting for. A frequent speaker at regional and national writing conferences she enjoys giving back to the writing community that nurtured and inspired her early career. She has a Masters degree in Literature from the University of Louisville but credits her fiction writing skills to her intensive study with fellow author and friend Catherine Mann. When she's not writing, Joanne enjoys travel, especially to see her favorite sports teams play with her former sports editor husband and three athletic-minded sons. http://joannerock.com
Website | Facebook | Twitter |