Today it is my pleasure to Welcome romance author
Amy Woods
to HJ!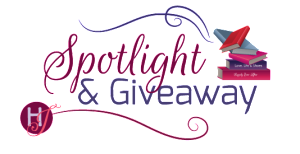 Hi Amy and welcome 🙂
Thanks so much for having me on the blog today!
If someone wrote a biography about you, what do you think the title of the book should be? Why?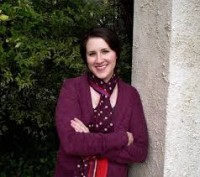 It would probably be called The Long and Winding Road, or something of that nature. It took me a really, really long time, a lot of switched college majors, several jobs, and more mistakes than I'd like to remember, to figure out what I want to do with my life. Once I realized how much I love writing and that I'd like to try to make it my job, things moved fairly quickly because I had a concrete goal in mind. But before that—let's just say I'm a slow learner.
Which of your prior characters would you most/least likely invite to dinner and why?
I would really like to have lunch with Paige Graham from my debut novel, His Texas Forever Family. She's an amazing woman, but, at the start of the book, she's a little too stressed to see that about herself. I'd take her out for a girls' night complete with drinks and dancing, so she'd have a chance to just let loose for a while. I would remind her that she's doing a great job as a single mom to her young son, Owen, and to give herself a break. I'd tell Paige that things will look up soon, knowing all along that she's about to meet a fantastic guy named Liam, who will sweep her off her feet and show her what it's like to fall in love again.
Let's talk about your newest release: His Texas Forever Family
If you had to summarize the book for the readers here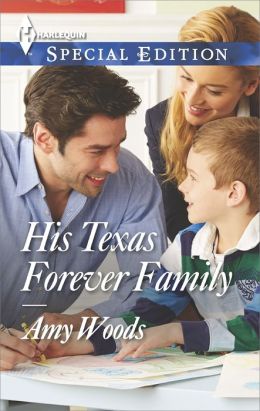 Paige Graham only has room for one man in her life—her son, Owen. The little boy hasn't spoken since his father died, but things change when he meets his new art teacher, Liam Campbell. Paige can't help marveling at the progress Owen makes while working with his instructor—and Mr. Campbell isn't exactly hard on the eyes, either!
New to Peach Leaf, Texas, Liam is captivated by his beautiful boss—who is none other than Paige! He can't risk his job or his future by falling for his supervisor, but there is just something about her he can't resist. Thanks to Liam's lessons, Owen is on the road to recovery. Now if only Liam can show Paige that the best way to heal her heart is to open herself to love again….
Please tell us about the characters in your book?
Paige is a single mom trying to find balance between raising her son and putting forth her best at work. Liam is an art teacher studying to be an art therapist. At the beginning of the book, Paige is a walking ball of stress, and Liam does his best to unwind her while showing her that she deserves a loving partner.
As you wrote your protagonist was there anything about them that surprised you?
I'm a plotter and I like to be familiar my characters (for the most part) prior to writing a book, so there wasn't much about Paige that surprised me. That said, I don't really plan too much when it comes to fleshing out secondary characters. Liam's sister, Rachel, and Paige's friend, Cam, were both a pleasure to get to know during the writing.
What scene did you most enjoy writing? Why?
I really enjoyed writing the scene in which Paige and Liam kiss for the first time.
It was enough. For now. He leaned in slowly, giving her every chance to pull away, praying all the while she wouldn't. He brushed his lips softly against hers, then kissed her lightly, only once, the small motion causing every nerve in him to stand on edge.
He wanted so much more, but he would have to be satisfied with this for the time being. Paige needed her space. When she was ready, she would have to make the next move.
But, for the first time in a long time, he felt confident enough, and ready, to try again with a woman. This woman.
What scene was the hardest to write? Why?
There is a scene in which Paige, who's had a long day of meetings and thought she'd scheduled a sitter for Owen, forgets to pick him up. She feels awful about the situation and it just adds to what is already a load of stress about being a newly single mom. I hated to have to put her through that, but it leads to something good…I promise!
The weight of the impossible decision Paige had to make made her want to melt into her office chair, close the door and never leave. Sometimes, with tremendous guilt, she longed for the luxury of simply disappearing completely, just for a few moments. But she couldn't because Owen…
Oh, God…The breath rushed out of her lungs. Where was Owen?
Paige jumped up from her chair and threw open the door, rushing to Emma's desk.
Emma quickly pulled off her headset and looked at Paige as though her boss was crazy.
"Afternoon, Ms. Graham," Emma said, searching Paige's face for clues as to what might be going on. "Is something wrong?"
"It's Owen. I meant to call his babysitter earlier to see if she could pick him up and take him home today, but then I had the appointment with Principal Matthews and I forgot—and, oh, my God, how could I have forgotten—"
Who would you cast in the role of your characters if your book was optioned for a movie?
Well, my mom is convinced that Liam (on the US cover) looks like one of the Scott brothers from the HGTV show, Property Brothers, so of course I'd have to use one of them. ☺ For Paige, I would probably cast Katherine Heigl.
If you could have given your characters one piece of advice before the opening pages of the book, what would it be and why?
I would just tell them to hang on and enjoy the ride, because their lives are about to change for the better. ☺
What are you currently working on? What other releases so you have planned for 2014?
I'm currently working on my third book for Harlequin Special Edition®, which is set in the same fictional small town as His Texas Forever Family—Peach Leaf, Texas. The second book, Finding His Lonestar Love will release in January 2015, and the third book around Spring of 2015.
Where can readers get in touch with you?
I absolutely love hearing from readers, and they are welcome to contact me through my website at www.amywoodsbooks.com, on Facebook as Amy Woods Books, or on Twitter as @amywoodsbooks. I also have a (non-spammy) newsletter available at http://eepurl.com/0Vmi1, for anyone who is interested in keeping up with new releases.
Thanks for blogging at HJ!
Giveaway:

Print copy of His Texas Forever Family.
To enter Giveaway: Please complete the Rafflecopter form and Post a comment to this Q:

Have you ever resisted something that turned out to be the best thing ever, when you finally gave it a try?
Excerpt
"Well," Paige said, moving to block Liam from heading straight to his desk. "Good morning, Mr. Campbell. So glad you're able to finally join us."
A few snickers broke the quiet that had settled upon his arrival.
She knew she should keep her annoyance to herself, especially in front of the kids, but Paige felt the hot itch of irritation in her chest as she watched the new teacher move casually into his new classroom, as though he hadn't arrived late on his first day and wreaked havoc her carefully planned morning.
"So sorry," Liam said in the West Texas drawl almost everyone in Peach Leaf shared. Somehow, though, his accent was deeper and richer, and it sounded disturbingly warm to Paige.
"Never mind," she told Liam, straightening her spine and pushing her shoulders back. "You've got plenty to do here, as your class time is almost over and you've yet to even take attendance. We'll discuss this later."
"All right," Liam said, "and again, my apologies. Perhaps if you knew the reason for my—"
"As I said," Paige interrupted, crossing her arms tighter and glaring at him, "we'll have to speak later. I'm due for a meeting and, well, you have a class to teach."
She released one arm and raised a palm in the direction of the fifteen pairs of eyes staring from the desks. It crossed her mind briefly that she was being a bit hard on him. First days were rough on everyone. But she'd learned from being in charge of kids, including her own son, that it was always better to be firm at first and lay out expectations clearly. The warmth would come later, when they'd figured out it was in their best interest to follow the rules.
"Okay, then. Have it your way," Liam said, one corner of his mouth turned up as though he might laugh at her. She wanted to reach up and knock the grin off his face. How dare he not take her seriously? What could possibly be funny about this situation?
"Good. I'll expect you in my office after the last bell."
Paige ignored the kids' collective "ooh" that followed, but Liam silenced it with a single stern look and a raised hand, and she made a mental note of how he quickly established control in his classroom. He definitely had a strong presence. Maybe he'd make a good teacher yet. He just needed to know what was expected of him.
Especially when her little boy would be in his afternoon class.
Liam nodded and then stared at her for a moment, hands on hips, lips curved up at the corners in what could only be a mocking grin before Paige realized she was blocking the aisle. She took a step aside so he could make his way to his new desk, but Paige couldn't help herself and reached out an arm.
"And Mr. Campbell?" she said, tapping his forearm as he passed.
"Yes," Liam said, turning to look at her.
"Do try to be on time to our meeting."
Book Info:
"MR. CAMPBELL, PLEASE REPORT TO THE PRINCIPAL'S OFFICE…
Paige Graham only has room for one man in her life—her son, Owen. The little boy hasn't spoken since his father died, but things change when he meets his new art teacher, Liam Campbell. Paige can't help marveling at the progress Owen makes while working with his instructor—and Mr. Campbell isn't exactly hard on the eyes, either!
New to Peach Leaf, Texas, Liam is captivated by his beautiful boss—who is none other than Paige! He can't risk his job or his future by falling for his supervisor, but there is just something about her he can't resist. Thanks to Liam's lessons, Owen is on the road to recovery. Now if only Liam can show Paige that the best way to heal her heart is to open herself to love again…."
Tour-wide Rafflecopter Giveaway: $10.00 Amazon Gift Card and Print Copy of HIS TEXAS FOREVER FAMILY a Rafflecopter giveaway
Author Bio
Although she's wanted to be a writer since learning to read, Amy Woods took the scenic route to her job as an author. She's been a bookkeeper, a high school English teacher, a claims specialist, and a call-center worker, but now that she's tried making up stories for a living, she's never giving it up. She grew up in Austin, Texas and still lives there with her wonderfully goofy, supportive husband and a very spoiled rescue dog.
Website | Facebook | Twitter |