Today, HJ is pleased to share with you

Shelly Bell's

new release: 

His to Claim

Fate brought them together. Family could tear them apart.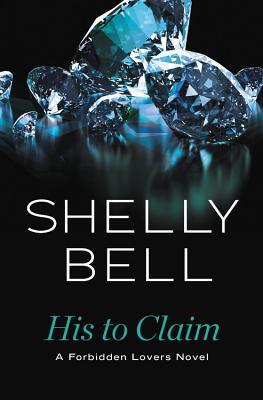 Ryder McKay may be a playboy, but he's never been a fool. Not until he met the woman he simply knew as Jane. For one night, he dropped his guard, but in the morning she disappeared—along with a copy of his top secret technology.

When it ends up in the hands of his biggest enemy—his father—Ryder knows without a doubt he's been betrayed. And when he finds Jane again, a year later, he can't decide what's worse—that her mother is marrying his brother, or that he still finds Jane irresistible, despite the fact that she's a liar, a thief, and his father's latest protégé.

Jane Cooper does have a secret, but it's not the one Ryder thinks. As their rekindled passion changes into something deeper, they'll have to work together to untangle a web of lies and corruption that will shatter everything they thought they knew about their pasts. Because Jane's not the only one with a secret—and this secret is getting people killed.

Read an exclusive excerpt from His to Claim 
Jane walked into the room where her mother had gotten ready earlier and didn't stop walking until she was as far as she could get from Ryder. Keeping her distance was the only way to remember why they were in here.
She wasn't normally this weak. She was a successful businesswoman who managed several employees. In negotiations, she went toe-to-toe with powerful people who had years of experience on her. But with Ryder, she was a different woman. Someone motivated by primal urges rather than reason. He wielded a power over her, one crafted out of domination and her need to submit. Only he had ever brought that side out in her, and once again she felt helpless to resist him.
Once the door closed, Ryder rested his back against it and folded his arms across his chest. Instead of tearing her clothes off or engaging her in sexual banter, he simply glared at her.
Waiting for him to start the conversation and uncomfortable by the long silence, she fidgeted with the top of her dress. There were so many feelings swirling through her—confusion, longing, desire, fear—she didn't know which one to focus on.
When he continued to stare at her, she decided to take the initiative and said the first thing that came to mind. "So…you're Keane's son?"
His lip curled in disdain. "Like you didn't know."
What? She was taken aback by his accusation and the fury behind it. Why would he think she knew? "I didn't. Not until I saw you tonight."
His body shook in laugher. "You honestly want me to believe that it's all a big coincidence?"
In not one of her imaginary scenarios in which she saw him again had she anticipated this kind of behavior from him. He was so different from the flirtatious and playful man she'd met a year ago.
At first glance, he looked the same. His hair was a touch shorter, and he was dressed more conservatively, but it was the hostile way he spoke to her and the way he held himself that was different. He was completely closed off. Accusatory. And damn it, she didn't deserve to be treated that way.
She hadn't done anything wrong.
"Yes," she responded, crossing her arms as well. "Because that's the truth."
He ground his jaw, his gaze dropping to her chest.
He stalked toward her and used his body to propel her back against the wall. Her heart was thumping wildly, but she wasn't scared. Not even when he slammed his hands beside her ears and pinned her between his warm body and the cool wall.
No, she wasn't nervous.
She was aroused.
They were so close their chests were touching. Her nipples tightened and her lower belly clenched.
Breathing heavily, she looked into Ryder's eyes, searching for the playful and passionate man she'd met on that one magical night. Within seconds, his pupils grew from tiny dark dots to huge circles that ate up the gray of his irises.
He softly traced the shell of her ear. "I can't tell if you're lying to me."
She shivered. "I'm not." Her voice came out as a raspy whisper.
"Right now, I'm not sure I care if you are."
She knew she should push him away, and yet all she wanted to do was get closer. "Well, even if you don't, I care. I swear to you that I had no idea who you were that night."
His hardness nudged her belly. Thank the Lord she wasn't the only one affected. "For the past year, I've been consumed by the need to see you again. And here you are…"
"Here I am." She squeezed her thighs together to quell the mounting achiness, but as her folds pressed into her clitoris, the action only managed to increase it.
He let out a shuddered breath. "You're my fucking step-niece and possibly a liar to boot. I should walk out that door. I shouldn't want you like this. So much that I feel as if I'll suffocate if I don't get another taste of you." He lowered his head and began to kiss the sensitive skin between her neck and shoulder.
Both confused and turned on, she moaned from the onslaught of sensations racking her body. Her pulse was roaring in her ears and her limbs trembled.
Her overwhelming need for him defeated all reason.
Was it the same for him?
Is that why he'd gone from angry to passionate within the blink of an eye? His swift change in mood would've given her whiplash if she wasn't going through her own battle of emotions.
She licked her lips, moistening them. "We can't…" She fisted the fabric of her dress in her hands to keep from wrapping her arms around him like she craved. "You said it yourself, we're related now. It wouldn't be right."
On top of that, she should be furious. She was furious. He'd just accused her of lying. And only moments before, he'd been just as angry with her for some unknown reason. Not to mention, there were still things hanging over them, unspoken words that would likely stop Ryder right in his tracks once they were uttered.
Again, she was torn between her body and her mind. After overhearing his end of the phone call with his girlfriend that night, she'd been angry, but she'd also been devastated. In only a few hours, she'd fallen hard for Ryder.
She should stop this before she fell even harder for him.
But underneath her dress, her nipples hardened and poked out of her ugly bridesmaid dress. Her neglected vagina clenched and dampened in celebration. Everything she promised herself suddenly disappeared until the only thing she could concentrate on was how good it was to have Ryder's body pressed against hers and how much she desired to be filled with him.
He kissed and licked his way up the side of her neck, stopping to nibble on her earlobe. Heat blasted through her core.
"Love the glasses, but they're gonna get in the way soon," he said huskily, removing the frames and tossing them onto the nearby table. "I want to hear you moan my name one last time."
One last time.
What would it hurt?
Excerpt. ©Shelly Bell. Posted by arrangement with the publisher. All rights reserved.
Giveaway:

Print copy of HIS TO CLAIM (Forbidden Lovers) by Shelly Bell
To enter Giveaway: Please complete the Rafflecopter form and post a comment to this Q:

What book has had the biggest impact on your life and why?
Meet the Author: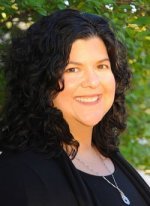 Shelly Bell is the author of the popular Benediction and Forbidden Lovers series. Her book, Blue Blooded, received a Top Pick from Romantic Times Book Reviews and was nominated for an RT Award. At His Mercy, the first in her Forbidden Lovers series, was named a Top Pick from Romantic Times and received a starred review from Publisher's Weekly.
When she's not working her day job, taking care of her family, or writing, you'll find her reading the latest romance or thriller. Shelly is a member of Romance Writers of America and International Thriller Writers.