Today it is my pleasure to Welcome author
Joss Wood
to HJ!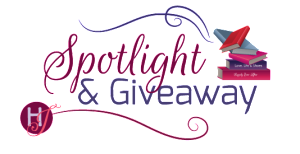 Hi Joss and welcome to HJ! We're so excited to chat with you about your new release, His Toughest Call!

Hello lovely readers!

Please summarize the book a la Twitter style for the readers here: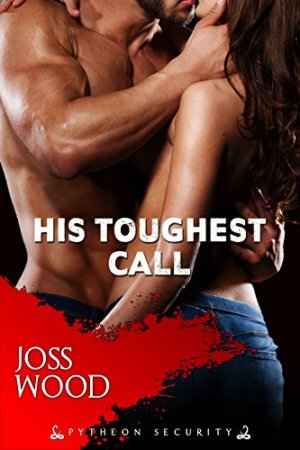 Could Leah's epic wedding disaster- married, cheated on, arrested- be the start of something amazing?

Please share the opening lines of this book:
Seth Halcott lifted a glass of whiskey to his mouth and, out of the corner of his eye, saw the whisk of a wedding dress, the hint of dark fingers clamped around an ultra-feminine wrist. He leaned backwards on his barstool to look through the frosted glass of doors of the hotel bar to the lobby beyond and, yep, that definitely looked like a bride being hustled out of the hotel by a bulky policeman.
Please share a few Fun facts about this book…
This is the second book in the Pytheon Security series.
At the end of Claimed by the Warrior I left Leah, Jed's sister, in jail on her wedding night. At the time I wasn't sure why she was in jail, but I saw this amazing picture of a gorgeous bride in jail and I was intrigued…
I never intended to add the suspense, it just happened. (As it does…)
It took me a while to get a handle on Jed, he was one of my more self contained heroes.
What first attracts your Hero to the Heroine and vice versa?
Despite Leah being engaged to Heath the Asshat, the chemistry these two share is intense. Seth is like her father and brother; determined, strong, able to make tough decisions. Oh, and he's hot. Scorching hot.
For Seth, Leah is more than a pretty face. Like her brother Jed, she is level headed, hard working and loyal. And hot.

Using just 5 words, how would you describe Hero and Heroine's love affair?
Complicated, inconvenient, intense, fast, inevitable.

The First Kiss…
"Honey, if you were any hotter you'd melt the sun." Seth growled and placed his thumb on her bottom lip. His lips quirked."You're the sexiest, hottest, most beautiful bride I've ever seen."
Leah's tears disappeared and he saw something spark in her eyes. Desire, maybe? Whatever it was, it was followed by doubt. And confusion, bucketloads of confusion.
Wanting to give her something else to think about but also because he'd always wanted to taste her, Seth dropped his head and swiped his mouth over her lips. He felt her shock and waited for her to pull back, to slap his face, to tear a verbal strip off him.
When she did neither, Seth pulled his mouth off hers and bent his head so their eyes were level. "Your husband is an effing idiot and I'm going to show you exactly how sexy you are."
Seth didn't give her time to respond; he slammed his mouth on hers and hoped his kiss conveyed that she was all woman, sexy as hell, utterly perfect. His hands traced the cord down the side of her neck and slipped under the fabric of his jacket to trace her collarbone, down her chest. His tongue tangled with hers, long, slow, sexy swipes that had his head reeling. She was heat and fire and passion and he felt the walls of the jail cell disappear. He could only think of Leah; he loved her spicy, decadent mouth and marveled over the fact that her perfect skin was so smooth, so silky, so girly. Seth nibbled his way across her jaw, pulled her delicate earlobe into his mouth and smiled when she shuddered.
"You are all woman, soft and gorgeous and so very sexy." Seth growled in her ear. He dragged a finger down her breast and felt her nipple pucker. He wished he could pull her bodice down and taste her, but swiftly reminded himself that kissing her in a squalid jail cell was one thing, he couldn't take this any further.
Without revealing too much, what is your favorite scene in the book?
So many…but I think that the start of their relationship is unusual…
Leah put her shoe back on, wincing as she lowered her foot to the floor. She rested her forearms on her knees and Seth stared at her profile, wondering if the creamy skin of her elegant neck felt as soft as it looked.
"So you just jumped into that police van with me?"
"Yep."
Leah frowned at him, her expression disbelieving. "And they just let you?"
Well, no. There was no point in explaining how he got himself arrested, that it was the most efficient means to achieve his objective, which was to accompany Leah to jail so he could protect her for as long as she was inside, whether that was two hours or two days. He wasn't worried about the charges; Pytheon would make those go away.
There were perks to being the COO of a kick-ass international security company with high-level connections to many governments all around the world. Because of his position and because Leah was Jed's sister—Jed had recently retired after many years as a Pytheon operative—Stone, their el presidente, would exert pressure on high-level government officials to get Leah's charges dropped as well. Depending, of course, on why she was arrested.
Drunk and disorderly they could work with; murder would be a lot trickier. Not impossible but trickier.
Seth's eyes traveled over the beaded bodice of her torso, lingered on the hint of a cleavage, and wandered down and over the full skirt of her cream gown. Her perfect nails suggested she hadn't been in a fight and there was no trace of blood on her gown. Leah hadn't shot or stabbed her groom.
Seth relaxed; they'd be out before dawn.
If your book was optioned for a movie, what scene would be absolutely crucial to include?
The action scene where Seth goes into full warrior mode!
Seth didn't give her a chance to argue. The next minute was a blur of motion. Seth bulleted from the front door in a low, weaving run and slammed into the closest gang member. Leah heard the crack of an elbow against a head and saw Seth's booted foot fly out and connect with the chin of a knife-wielding lout who'd come to his friend's aid. Leah heard Seth's yell and flew down the path to the street as another gangster jumped Seth from behind.
The fight was a blur of motion…kick, punch, kick from both parties…and out of the corner of her eye she saw a body fly through the air and land across a metal dumpster. Horrified, she stood by the car, trembling with fear. Fear then turned to terror as a thick forearm crushed her windpipe and she felt herself being dragged away from the car across the tarmac.
Scratching her captor's arm with her fingernails, she twisted against his wiry body and wanted to gag at his sour breath on her cheek. Seth was still fighting off a fourth gang member on the other side of the car and she caught the glint of a wicked blade in the low light.
The bad guys had knives…
Then a whirling dervish vaulted across the bonnet hood of a car thetruck in a blur of speed, motion, and deadly intent. The sound of crushing bone and a pain saturated grunt accompanied the disappearance of the arm around her neck and she staggered backwards as Seth kicked a knife out of the hand of her assailant and followed the movement with a lightning fast kick to his temple.
"Where are the keys?" Seth yelled.
Leah looked down at her closed fist. Her white fingers were still wrapped around the set of keys. Seth pulled her fingers open, opened the door to his SUV and tossed her across to the passenger seat. She had barely settled her backside in the seat when he gunned the engine and accelerated away.
When they were on the freeway and heading for home, Seth took his foot off the accelerator and looked at Leah, huddled and shaking in the corner.
Seth dabbed his nostril with the back of his hand and winced when he saw blood on his hand. "You, angel, should come with a health warning."
Readers should read this book …
It's fun, fast and has a little bit of danger.
What are you currently working on? What other releases do you have planned for 2016?
I've recently started a new series for Harlequin Desire, featuring hot heroes and gemstones. The Ballantyne siblings own high end jewelry stores around the but, up until now, they have been fairly useless at love!
The third, and my favorite, book of my hot hockey players, the Mavericks, is out in December from Harlequin Desire. My bad boy Quinn finds love…where he always had it.
Also in December, we go back to Mercy, Virginia and Axl, who is even a bigger badass than Quinn, meets his match! Teh book is called Undaunted from Penguin Intermix.
Thanks for blogging at HJ!
Giveaway:

I'm giving away two e-books of HIS TOUGHEST CALL.
To enter Giveaway: Please complete the Rafflecopter form and Post a comment to this Q:

What's your preference? Romance with or without the romantic suspense element? Why?
Excerpt from His Toughest Call:
After a night short on sleep and long on soul-searching, Leah rolled over and hit the barrier of a long, hard male body. She was half asleep but she was pretty sure that she went to bed alone. Leah sat up and pushed her hair out of her face. Her eyes focused and, yep, Seth was lying on the bed next to her, his hand supporting his head. Mussed hair, amused eyes, thick arms, washboard stomach and a long, thick…damn, he was wearing boxer shorts.
She'd gone to bed alone and locked the door behind her. Leah looked across the room and, yep, her door was open.
"Practicing your B&E skills?" Leah croaked.
"It's always good to have a backup career. I told you, they come in handy occasionally." Seth drawled, placing his hand on her bare hip.
Leah looked down and realized that she was still wearing his t-shirt and she'd neglected to put panties on. Seth's hand, running over her hip and down her butt told her he appreciated her lack of underwear.
"Hi," he murmured, his eyes a smoky green.
"Hi back," Leah said, sitting up. "Um…what are you doing here?"
Seth placed his hand on her knee. "I finished my business around twelve thirty—the time differences are a bitch— and I thought I'd clear the air but first I had to pick my way through your door. Then I found you conked out."
"Okay," Leah said, "why did you feel the need to clear the air? You didn't do anything wrong."
"Not wrong but maybe I was a little abrupt," Seth replied. "I wasn't expecting you in the shower and by the time we finished, I knew that Stone would be calling me back to discuss a…sensitive issue.
"I owe you an apology." Seth's voice was rough but she heard the sincerity in every word.
That being said, Leah was so conscious of his hand on her thigh, the muscles in his arms, his citrus-spice-Seth smell.
"I could've explained better. You make me crazy," Seth ruefully admitted.
Leah knew how that felt.
"You make me do things, say things, feel things that I'm not accustomed to doing, saying, feeling. That's probably why I've subconsciously avoided you all these years." Seth continued, linking his big hand around the back of her neck. "I don't want to hurt you, Leah. You've been hurt enough. I don't want this to cause you any heartache or pain or any regret."
"I appreciate the sentiment, Seth, but I'm not going to ask you for more than you can give," Leah said as she gripped his arm with one hand.
Seth tensed at her touch and her eyes dropped down and she saw the movement in his shorts. His erection grew thicker, harder, and she swallowed, wishing she were brave enough to make the first move again.
"I want you," he said, his eyes on her mouth, his hand gripping her thigh.
"I know." And for now, it was enough. "I want you, too."
Seth's face turned serious. And determined. "The thing is… sex can lead to complications, emotional complications."
"For me or for you?"
Seth didn't answer her, not that she expected him to. "There are reasons why I think we should keep our distance."
"Yeah, yeah… we live on different continents, my disastrous non-marriage, you might lose focus or become distracted, we might find ourselves wanting more." Leah waved her hand between them. "But we could also be hit by a meteor strike in ten minutes.You might have a heart attack—"
Seth snorted and she had to agree. She'd never met anyone less likely to fall over from a coronary than Seth but she was trying to make a point here.
"I might go to work, meet someone and fall in love at first sight. I might get T-boned by a delivery truck—" Seth looked horrified and his reaction caused her stomach to jump. "My point is that anything could happen and I don't want to regret not taking this time with you. We might have two days or two weeks but I'd like to spend whatever time we have together. Carpe diem, you know?"
Seth placed his hand in the center of her back, silently urging her to scoot closer. She lay down so she faced him and placed her arm across his chest. Seth pulled her into him and tucked her head under his chin. Leah relished the feeling of holding him, touching him, sharing this moment with him. She'd spoken the truth. She didn't know how much time they had but she wanted to be with him. In every way she could.
"Jed's going to kill me." Seth's voice rumbled over her hair and she heard the amusement beneath the words.
"I promise to say nice things at your funeral."
Seth rolled her over so she straddled him and she gasped when her clit settled on his erection, his warmth burning into her despite the barrier of his boxer shorts.
Leah fell forward and their mouths aligned so Leah dropped an open-mouth kiss on his lips before pulling away. "Does this mean what I think it means?"
Seth's eyes glittered. "If it means that I'm going to slide inside you, then yes."
"Did your condoms accompany you on your lock picking adventure?" Leah whispered, nipping his ear lobe and then soothing the small sting with her tongue.
"I'm a boy scout, I always come prepared."
Leah laughed and then went back to the serious business of exploring underside of his jaw with her lips and tongue.
Excerpts. © Reprinted by permission. All rights reserved.

Book Info:
Leah Hamilton's wedding bells rang in an epic disaster. In six hours she was wed, betrayed, arrested and kissed blind and stupid by the one man she's sworn to avoid: her brother's best friend, ex-Special Forces soldier and Pytheon boss Seth Halcott, who's raised her pulse for years. It was just one hot kiss from a man who lived across the world but two weeks later Seth returns and moves in as protection when Leah is targeted in the cross hairs of an international criminal bent on revenge.
Seth Halcott tells himself that Leah Hamilton is just a job, but she's always been his Achilles heel. The brainy beauty with the feisty mouth has always tempted him to ditch his single status, but while Leah may feel like the one, she's definitely off limits. He's only back in her life to ensure her safety and spearhead the biggest bust of his life. Though it's hard to stay focused when the woman starring in his dreams and sexual fantasies sleeps in the next room…
Leah and Seth discover that danger can be a powerful and passionate aphrodisiac, but will they be surprised to discover it can also lead to love?
Book Links:

Meet the Author: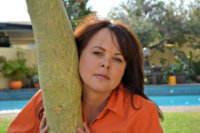 Joss Wood's passion for putting black letters on a white screen is only matched by her love of books and travelling (especially to the wild places of Southern Africa) and, possibly, by her hatred of ironing and making school lunches.
Joss has written twenty for the Kiss/ Modern Tempted, Presents and most recently, the Desire line.
After a career in business lobbying and local economic development, Joss now writes full time. She lives in Kwazulu- Natal, South Africa with her husband and two teenage children surrounded by family, friends, animals and a ridiculous amount of books.
Joss is a member of the RWA (Romance Writers of America) and ROSA (Romance Writers of South Africa.)
Website | Facebook | Twitter |