Today it is my pleasure to Welcome author
J. Kenner
to HJ!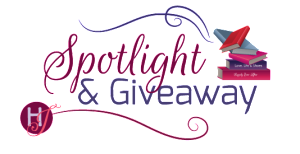 Hi Julie and welcome to HJ! We're so excited to chat with you about your new release, Hold On Tight!
And if you wrong us, shall we not revenge — William Shakespeare
Revenge is sweet and not fattening — Alfred Hitchcock

I'm so happy to be blogging here today about the popular romance trope, revenge.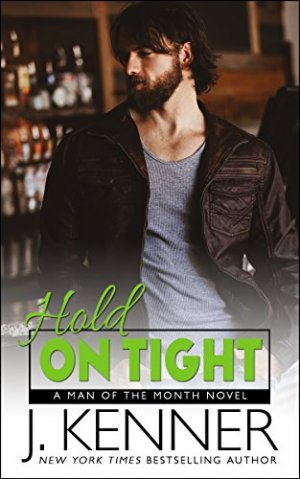 In case you haven't heard, I'm currently releasing my Man of the Month series, and book number two, Hold On Tight, just came out!

Man of the Month is a twelve book "binge read" series about a group of friends who are trying to save their favorite bar, and as part of their efforts, they organize a "man of the month" sexy guy calendar contest! (And there really is a calendar to go with the books! And you have a chance to win one!). But more than that, each book centers on a favorite romance trope. And Hold On Tight is all about revenge!

So why is revenge such a popular and fun trope in romance? Because of the conflict—without conflict, a romance novel is dead in the water. Not that readers don't want to see the hero and heroine happy and in love (we do!) but the point of a romance novel is the journey to get there. If they meet and everything is sunshine and roses, where's the drama for the story? Where's that emotional tug in a reader's gut as we wonder how, how, how will those two possibly end up together?

There are a lot of ways to create conflict between characters, but the idea of revenge (especially in a sexy novel!) offers up all sorts of opportunities for a writer. Not only because of the crackling tension between the characters, but the sensual possibilities that go with it.

In Hold On Tight, I've actually layered revenge on top of revenge (sorry, you'll have to read it to see what I mean). Yes, there's the main revenge plot—in this case, the hero wants revenge for the heroine breaking his heart and leaving him at the altar. But both the hero and the heroine crave revenge for other wrongs as well. And all of those threads come together in the building of the story.

I also wanted to give readers something unexpected because, so I've turned the revenge plot just slightly on its head. Not all readers like a revenge plot because they can't make the journey to redeeming the character seeking revenge. But I hope those readers give Hold On Tight a try. There's enough twists in the story that I think it will satisfy lovers of revenge plots … and those that shy away!

In the story, the heroine, Brooke, needs the hero, Spencer, in order to get a reality TV show off the ground. Spencer's willing to agree … but he has conditions. Please enjoy this excerpt from Hold On Tight:
"It's simple, baby. You want me on your show, then we're together again. Completely. Totally."

He pushed back, but let the hand that was on the wall trail down her arm, from her shoulder to her hand. She stood frozen, forcing herself not to flinch, to cry, to run.
What horrible kind of game was he playing?
She wanted to ask—hell, she wanted to shout. But she was afraid to speak, even though he was looking at her as if expecting her to say something.
When she didn't, the corner of his mouth curled up a little. And she wasn't sure if she'd scored a point … or walked right into his hands.
"I want you to remember what it felt like. I want you to relive how you exploded in my arms. I want you to beg for me, baby. And when the show wraps, this time it'll be me who walks away."
She wanted to shout at him. To pound her fists on his chest and tell her that this wasn't fair. She'd had no choice. No choice at all. Because her choices had been ripped away from her, leaving the unhealed wounds that he was now poking.
She didn't shout. She didn't cry. She simply stood there, taking in his pain and his anger, telling herself that she could stand it because she had to.
"What kind of game were you playing, Brooke? Was the plan to use me to learn the business? To get your rocks off? Or was that just a side benefit? What made you walk? Was I not dark enough for you? Not bad enough to keep Daddy pissed off?"
She didn't realize she'd slapped him until she felt the sting of impact against her palm. "I knew you were rough, but I never thought you were cruel."
He rubbed his cheek. "Cruel? Baby, you invented the word."
"You son-of-a-bitch. You have no idea what—dammit." She clamped her mouth shut, determined not to speak.
"You know my terms. Take them or leave them."
She opened her mouth to reply, but he pressed a finger to her lips. "Molly and Andy are in LA. They'll be back on Wednesday with the contracts. The meeting's at eleven. If you show up—if you agree to the deal—that means you agree to my terms, too. All my terms."
He brushed a finger over her lower lip. "I want to be clear before you decide. We do this, and you're mine. Any time I want, any way I want. Complete control. I'll punish you, baby. Believe me. But I'll also bring you so much pleasure that you'll beg me not to stop. Not to ever stop. But that's the kicker, my pretty little angel. Because in the end, I will stop. I will walk away. And this time, you'll be the one left wanting me."
He trailed the finger down from her lower lip, then along her neck to stroke her collarbone before dropping lower to brush, ever so lightly, over her nipple. And then, to her mortification, she drew in a breath that shuddered with desire.
He didn't move, but she saw the realization in his eyes. And when his lips quirked into a grin, she knew that she'd lost this round.
"You want your show?" he said. "Well, I want revenge."
And then he turned and left the alcove, disappearing into the dark as Brooke's knees gave out, and she sank to the floor … and into her memories.
Excerpt. © Reprinted by permission. All rights reserved.
Thanks for blogging at HJ!
Giveaway:

Man of the Month Calendar
To enter Giveaway: Please complete the Rafflecopter form and

Leave a comment with your thoughts on the book…
Book Info:
A hard body. A dangerous past.
Meet Mr. February.
Reality-TV star and reformed bad boy Spencer Dean doesn't trust women. Not after his fiancée, Brooke, left him at the altar five years ago, breaking his heart and hardening his soul.
Now, Brooke is close to a deal for her own show that will launch with the remodel of a popular Austin bar. The problem? The network insists that Spencer step in as her partner.
He's tried to forget her—but he can't deny that he still wants her. More than that, he wants to punish her. And so he agrees, but only on terms that are provocative, demanding, and wildly sensual.
It's the perfect set-up for extracting revenge. But he doesn't expect to fall for Brooke all over again…
Revenge never looked so hot.
**Hold On Tight is part of a binge read series by New York Times, USA Today, Wall Street Journal, Publishers Weekly, and #1 International bestselling author of the million copy Stark series, J. Kenner.
Each novel in the series is a STANDALONE romance with a guaranteed HEA!
But even so, you won't want to miss any in the series. Because then you can answer the question…
Who's Your Man of the Month?
When a group of fiercely determined friends realize their beloved hang-out is in danger of closing, they take matters into their own hands to bring back customers lost to a competing bar. Fighting fire with a heat of their own, they double down with the broad shoulders, six-pack abs, and bare chests of dozens of hot, local guys who they cajole, prod, and coerce into auditioning for a Man of the Month calendar.
But it's not just the fate of the bar that's at stake. Because as things heat up, each of the men meets his match in this sexy, flirty, and compelling binge-read romance series of twelve novels releasing every other week from New York Times bestselling author J. Kenner.
"With each novel featuring a favorite romance trope—beauty and the beast, billionaire bad boys, friends to lovers, second chance romance, secret baby, and more—this series hits the heart and soul of romance." — New York Times bestselling author Carly Phillips
Complete Title List:
Down On Me
Hold On Tight
Need You Now
Start Me Up
Get It On
In Your Eyes
Turn Me On
Shake It Up
All Night Long
In Too Deep
Light My Fire
Walk The Line
And don't miss Bar Bites: A Man of the Month Cookbook by J. Kenner and Suzanne M. Johnson, featuring recipes, slices of life, and all new scenes and short stories!
Book Links: Book Links: Amazon | B&N | iTunes | kobo | BAM |


Meet the Author: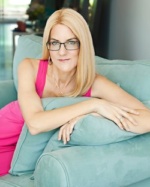 J. Kenner (aka Julie Kenner) is the New York Times, USA Today, Publishers Weekly, Wall Street Journal and #1 International bestselling author of over seventy novels, novellas and short stories in a variety of genres.
Though known primarily for her award-winning and internationally bestselling erotic romances (including the Stark and Most Wanted series) that have reached as high as #2 on the New York Times bestseller list and #1 internationally, JK has been writing full time for over a decade in a variety of genres including paranormal and contemporary romance, "chicklit" suspense, urban fantasy, and paranormal mommy lit.
JK has been praised by Publishers Weekly as an author with a "flair for dialogue and eccentric characterizations" and by RT Bookclub for having "cornered the market on sinfully attractive, dominant antiheroes and the women who swoon for them." A four time finalist for Romance Writers of America's prestigious RITA award, JK took home the first RITA trophy awarded in the category of erotic romance in 2014 for her novel, Claim Me (book 2 of her Stark Trilogy).
In her previous career as an attorney, JK worked as a clerk on the Fifth Circuit Court of Appeals, and practiced primarily civil, entertainment and First Amendment litigation in Los Angeles and Irvine, California, as well as in Austin, Texas. She currently lives in Central Texas, with her husband, two daughters, and two rather spastic cats.
Website | Facebook | Twitter | Instagram | GoodReads |