Today it is my pleasure to Welcome romance author 

Tracy Solheim
 to HJ!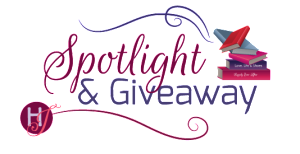 Hi Tracy and welcome to HJ! We're so excited to chat with you about your new release, Holiday at Magnolia!
Where did the inspiration for Jenna's marine biologist occupation and her turtle hatchery come from?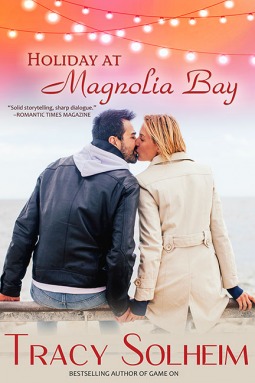 I've always been fascinated with sea turtles. Like Jenna, growing up, my family gravitated to one beach on the North Carolina coast for years—and I've continued the tradition with my own children. We've been fortunate enough to see these great turtles in "the wild" and also stranded on the beach. Turtle nests along the shore are as much a part of our vacation spot as sunburn and seagulls. I've been lucky to be able to watch under a late summer moon as a nest of loggerhead turtles bubbled up from the sand and sprinted into the ocean. It was awesome!
 In your opinion, what's the best thing about December in the south?
I've celebrated the holidays in many different parts of the U.S. and other countries throughout the world. One of the things I love about Christmas in the south is things are just a little bit more relaxed and laid back—on the holiday at least! I think the weather has a lot to do with this. The flowers are still abundant and the porch is still considered optimum seating—sometimes with a nice gas heater—and folks aren't bundled up behind scarves and mittens. Don't get me wrong, I still love a white Christmas. It's just I like my "white" to be sand some years. 😉
What's your favorite scene in Holiday at Magnolia Bay?
I think my favorite scene from Holiday at Magnolia Bay is the opening scene because it shows both characters' passions for who they are and what they do in life. Drew is trying to outrun his demons on the beach and Jenna rises from the surf to champion a nest of sea turtles. There's an instant attraction there, but both of them do their best to avoid it. Drew's thoughts are poignant at the end of the scene and it made me fall in love with him a little. Of course, I love all my leading men. 🙂
Excerpt:
"Who are you, the Kindergarten Cop?"
He bit back a smile at that one. "No."
"This is private property, you know."
Drew wanted to point out that she was the one who was trespassing, but then his stay at Aunt Evie's would no longer be covert, so he treated her to the stone-faced stare he used on his team when they were acting up. The Goddess of the Sea didn't back down, instead she took the opportunity to study Drew. He kept his stare smug as she slowly perused him from head to toe. Dressed in nothing but nylon running shorts—he'd stripped off his T-shirt a few miles back to wipe his face before hanging it from the waistband of his shorts—Drew was well aware of how the opposite sex perceived him: six feet two and a hundred-ninety pounds of a highly sculpted Navy SEAL. Fortunately, most women ignored the part about him being a human killing machine once they had access to his body. Based on the way her nipples puckered beneath her wet shirt, this one wasn't any different; she definitely liked what she saw.
Catching a glimpse at herself in the mirrored aviator sunglasses he wore, she jumped back a step before pulling her shirt away from her body. She glanced back over her shoulder presumably to further harangue the two boys only to find out they'd fled while she'd been busy checking him out. This time, Drew didn't bother holding back his grin. Her eyes narrowed as she puffed a stray strand of hair off her face.
"Don't worry. They won't be back." He wasn't sure why he felt the need to reassure her, but he did it anyway.
"You said you didn't know them."
He smiled then. "Not personally, no. But they're just a pair of young boys out exploring the beach. No harm, no foul."
She crossed her arms beneath her breasts. Drew took note of the fact that her nipples were still pebbled and his crotch reacted accordingly.
"And what makes you think they won't come back to do some additional 'exploring'?" she demanded.
"Probably the fact that you scared them shitless by threatening to haul them off to jail. Your world-domination-one-turtle-nest-at-a-time routine is pretty intense. Do you run all men off like that?"
Her body recoiled as if he'd punched her and Drew swore silently. He hadn't meant to offend her. The sexual maelstrom she'd stirred up within him was doing strange things to his brain and his mouth. His buddies were right, he needed sex. Just not with an innocent like this woman, a defender of sea turtles, for Chrissake. Despite the fact that his body wasn't discriminating, what was left of his soul was. He'd seen—and done—too much to ever be considered innocent again. As tempting as the Sea Goddess was, he'd never be able to have a woman like her—not when he could destroy her beneath the burden of guilt weighing him down.
Thanks for blogging at HJ!
Giveaway: 

$5 starbucks gift card + Tule Reader swag + two free mystery books.
To enter Giveaway: Please complete the Rafflecopter form and Post a comment to this Q: 

In Holiday at Magnolia Bay, Jenna and her family vacationed in Magnolia Bay every summer. Is there a special vacation spot you and your family enjoy returning to? Or somewhere you're dreaming of visiting?
Book Info:
When Navy SEAL Drew Lanham sees Jenna Huntley rising out of Magnolia Bay, she reminds him of the goddess of the sea, but he has to ignore her siren's call as he's home on a brief leave trying to recover from a devastating mission where he lost a teammate.
Jenna's more interested in protecting and studying Sea Turtles and building a local hatchery than in men; except when she first locks eyes with Drew, she realizes he just might be the one man who can pull her out of her lab and into his bed to celebrate Christmas Magnolia Bay style.
Buy Link: Holiday at Magnolia Bay – http://amzn.to/11vEt7O
Meet the Author: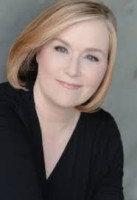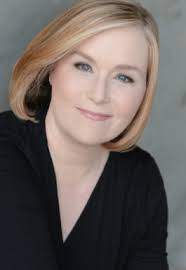 Tracy Solheim, a military brat who now makes her home in Atlanta, began her writing career as a teenager when she penned a column in her town's local newspaper. Then it was on to journalism school and a brief stint with NBC Sports. After spending nearly two decades writing reports and testimonies for Congress, she delved into fiction. Her novels have been finalists for the Maggie Award for Excellence. A member of Romance Writers of America and Georgia Romance Writers, Tracy also writes freelance articles for both local and national magazines. She is the author of the Out of Bounds series, including Game On and Foolish Games.