Today it is my pleasure to Welcome author
Samantha Chase
to HJ!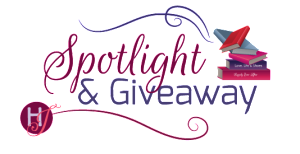 Hi Samantha and welcome to HJ! We're so excited to chat with you about your new release, Holiday Spice!
Please summarize the book for the readers here: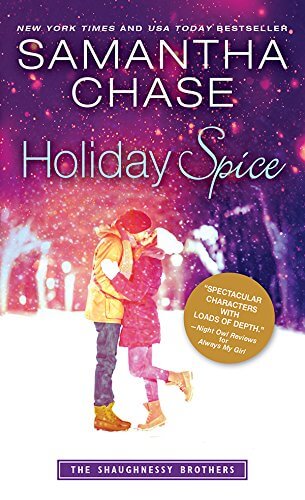 Take a very social girl and put her to work for a completely anti-social guy, snow them in together and watch the sparks fly! At least, that's the simple version.
Darcy Shaughnessy is trying to figure out what to do with her life. As a favor to her sister-in-law, she accepts a temporary job helping wood sculptor Benjamin Tanner do final edits on a book about his art. After a bit of a misunderstanding, the two find themselves snowed in together. Who doesn't mind a little break from reality, right? And they make the most of that time together but once the snow melts and it's time to return to the real world, they're not sure if what they had can last.

Please share the opening lines of this book:
There had been a light dusting of snow overnight, and as Benjamin Tanner watched the sunrise, he realized this scene never got old. This was where he was meant to be—to live and breathe—in the mountains of Washington.
That didn't mean he didn't want to travel or see some of the rest of the world, but this was always going to be where he called home.
Please share a few Fun facts about this book…
Darcy loves to collect Christmas ornaments and so do I. Although, most of the ones I collect are Disney ornament.
The scene where Darcy introduces Ben to her brothers was basically written way back when I was writing the first book in the series, Made for Us. I always knew how I wanted it to be for the man who came into her life.
In the book, Ben is a wood sculptor. I watch WAY too much HGTV and DIY shows and got the idea from a combination of shows for Ben's character.
If your book was optioned for a movie, what scene would you use for the audition of the main characters and why?
There is a scene where Ben is showing Darcy around his house. It's a log cabin on a lake up in Washington state and he's done a lot of custom furniture and design around the house. When they get to his bedroom, she is fascinated by all of the things he's done and suddenly finds herself extremely interested in…wood. I always thought it was a funny scene and I think it would show a good mix of them going from casual acquaintances to the first stirrings of attraction.
Here's a little look:
Intrigued, Darcy followed him and immediately stopped short in the doorway.
Holy decadent bed, Batman, she thought to herself. It was huge! Clearly, it was a king size, but it was high and had this amazing four-poster frame that Ben must have made himself, because it was far too fabulous and unique to be store-bought. Slowly, she stepped into the room, and rather than look at the fireplace, she immediately gravitated toward the bed.
"Did you make this?" she asked softly, reaching out to touch the wood. It was dark in color and smooth as silk. The design that was carved into it was so intricate that all she could imagine was how long he must have worked on it. The hours, the days…months, she imagined, that Ben would have put into this piece. And suddenly, she wanted to see more of his work and cursed the times he had offered to take her to his workshop and she'd declined.
"I did," he said. His voice was a little low and gruff and came from almost directly behind her.
With a shaky breath, Darcy looked over her shoulder at him even as she continued to stroke the bedpost. "How…how long did this take you?" Her gaze locked with his, and holy hell was it potent.
"Two years. Off and on between other projects."
Was it her imagination or did he look at her lips? Self-consciously, she licked them and noticed how his gaze lingered there.
This wasn't good. This was borderline inappropriate, and she needed to put an end to it right now.
"So the fireplace?" Stepping away from the bed, she switched to a safer topic.
Ben cleared his throat and turned away. "Uh, yeah. The fireplace. It used to be a small, brick facade, but when I redid it, I went with the stacked stone and took it up to the ceiling." He walked over to the fireplace. "And I did the mantel myself."
Wood had never been something Darcy looked at, let alone admired, and for the life of her, she couldn't figure out why she had such an overwhelming urge to touch the damn mantel. But she did.
Like a caress.
Like one would touch a lover.
Crap.
"What…what kind of wood did you use for this?" What? Did she seriously ask that? What difference would it make? She had no idea what the difference was between any kinds of wood!
"Mahogany," he said.
"Oh, well, it's so smooth and pretty."
Stop. Stroking. The. Mantel.
"Thanks." There was a slightly amused look on his face, and Darcy was pretty sure he knew she didn't have a clue what he was talking about.
What do you want people to take away from reading this book?
I would love for readers to take away the importance of family. Ben and Darcy have very different relationships with their families and neither of them are wrong. But at the end of the day, your family can truly bring out the best in you.

What are you currently working on? What other releases do you have planned for 2017?
Well, HOLIDAY SPICE comes out on October 3rd, then I have a Christmas novella coming out in November and then I am part of a fantastic series – 7 Brides for 7 Brothers with Barbara Freethy, Julia London, Cristin Harber, Roxanne St. Claire, Christie Ridgeway and Lynn Raye Harris – and my book in the series, FORD, comes out December 12th.

Thanks for blogging at HJ!
Giveaway:

Print copy of Holiday Spice (The Shaughnessy Brothers #6) by Samantha Chase
To enter Giveaway: Please complete the Rafflecopter form and Post a comment to this Q:

Hey, Readers!! Tell me your FAVORITE holiday tradition.
Excerpt from Holiday Spice:
What happened next couldn't be helped.
Hell, Ben wasn't even sure he would have if he could.
He laughed.
Like an honest-to-goodness hearty laugh.
The look of pure indignation on Darcy's face just made him laugh even harder. Did she have any idea how insane all of this was? How ludicrous?
"What's so funny?" she demanded, and that just made Ben laugh even harder. "Stop it! This is serious!"
Again, he just kept laughing.
Couldn't seem to stop.
His entire body hurt from it.
"Dammit, Ben! Stop!" Darcy stomped her foot, as if that was going to intimidate him enough to calm down. Then she started walking toward him. She wasn't tall by any stretch of the imagination. He'd put her at five foot four tops. And when she looked up at him—and he was six foot—she should have been the one intimidated.
But she wasn't.
He was all set for her to start yelling at him again, and this time, he did try to stop laughing. It was almost down to a chuckle when she shoved him. Hard.
"Hey!" he yelled, and then it struck him as funny again.
"You want to keep laughing? Well, you can laugh someplace else. I'm done."
Another shove.
Actually, she was pretty damn strong for being so small.
"And if you think for one minute I'm going to let someone like you—or anyone—break up my brother's marriage, you've got another thing coming," she was muttering behind him.
And that's when it stopped being funny.
Although she did manage to get one more shove in before he could turn around and say anything.
"You know what?" he snapped. "That's enough."
She didn't look the least bit fazed.
"It doesn't matter what I say, you're not going to listen, and you're certainly not going to believe me. Obviously, there's nothing I can do about it, and honestly, there isn't anything I want to do about it. You think you know something? Fine. Go call Savannah and talk to her, and when you realize you were wrong, you can apologize. But for now, we are going to have to agree to disagree."
"No, we're—"
"Yes, we are," he interrupted. "I'm not going to keep having this argument with you for the next couple of days. I refuse. So if you want to keep it up, then you can do it alone, because I've got nothing left to say on the subject."
"Because you know I'm right," she said smugly, crossing her arms over her chest.
"Agree to disagree," he said just as smugly, mimicking her pose.
He could practically see the steam coming from her ears.
"I…you…"
"The way I see it," he began reasonably, "you can stay up here and pout for the rest of the night. No big deal to me. But it's still early. We could go downstairs and watch some TV and relax and put all of this behind us. That's what I'm voting for. And you did mention wanting to bake." He gave her a lopsided grin in hopes of lightening the mood. "You can make as big of a mess as you want, and I'll do the cleanup."
For a minute, he thought he had her. Her entire body seemed to relax, and there weren't daggers shooting out of her eyes anymore.
She took a step toward him, and it was just enough that he took a step back. And before he knew it, he was out in the hallway, and she was in the guest room and…
The door was slammed in his face.
Excerpt. © Reprinted by permission. All rights reserved.


Book Info:
As soon as the mistletoe goes up, that's when life gets really interesting
Darcy Shaughnessy has gotten used to her overbearing brothers chasing away any man she wants to date. But a chance meeting with a brooding – and deliciously handsome – artist is about to make this holiday season one to remember.
There's only one thing Benjamin Tanner loves more than his woodcarving: solitude. Then he gets snowed in with Darcy in his cozy cabin in the woods, and their heated feelings begin to melt the icy barrier between them.
With Ben's need for privacy and Darcy's love of family and social life, will opposites still attract once the snow clears and the holiday festivities come to an end?
Book Links:


Meet the Author: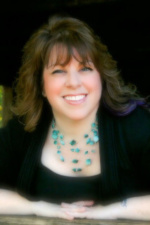 Samantha Chase is a New York Times and USA Today bestseller of contemporary romance. She released her debut novel in 2011 and currently has more than forty titles under her belt! When she's not working on a new story, she spends her time reading romances, playing way too many games of Scrabble or Solitaire on Facebook, wearing a tiara while playing with her sassy pug Maylene…oh, and spending time with her husband of 25 years and their two sons in North Carolina.
Website | Facebook | Twitter |