Today it is my pleasure to Welcome romance author
Melissa McClone
to HJ!

Hi Melissa, welcome back to HJ!
What is your favorite trope to read, one you will never get tired of?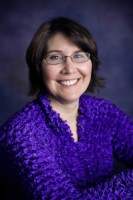 I love, love, love the friends to lovers trope. I'm not sure if that's leftover from my school day crushes on friends or the fact I ended up marrying a friend. But I just love those stories and can never read enough of them.
Let's talk about your newest release: Home For Christmas
If you had to summarize the book for the readers here
A baker from Phoenix is spending Christmas with her cowboy brother in Montana. There she starts an impromptu gingerbread business to raise money to afford a lease deposit on a bakery when she returns home.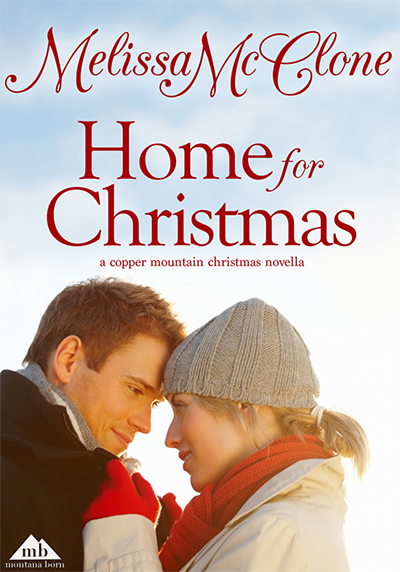 Her brother's partner owns a dude ranch and offers to help Rachel with her new business. She's wary of his interest and wonders if he has ulterior motives. He does! But they aren't what she suspects.
Please tell us about the characters in your book?
Rachel Murphy has not had an easy life. She's been treated badly by friends and men, but she won't give up on her dreams. She's determined to own a bakery and is doing what she can to make that happen. And even though her heart's been trampled on, she still thinks she might be able to find a nice guy who will treat her well.
Nate Vaughn may be blind to his selfish motivations, but he's still a very nice guy who gives treats to the barn cats, watches out for his employees and wants to find a woman to settle down with. But he's misguided in thinking he can treat everything and people like its business.
Was it love at first sight for your characters? If not what was the pivotal moment of change?
Both were attracted to each other, but Nate thought Rachel was a little wary. She didn't trust him at all and wondered if he had ulterior motives. What changed for them was working together to make her gingerbread business a success. They realized looks were only part of the attraction and saw qualities in each other that appealed to them at a deeper level. The scene where they visit businesses and then have dinner afterwards is where things started changing for them.
If your characters could go back in time and change one thing what would it be? Why?
Rachel would have turned down a job offer from a celebrity chef and her husband six months ago. By working for them and showing them how talented she was, they asked her to become her business partner than manipulated her into giving them her ideas and new bakery.
Nate would have returned to the Bar V5 ranch before his father became to ill to run it. He blames himself for not being around to help his dad and the family almost losing the ranch.
What scene did you have the most fun writing? Why?
I'll be honest. This was probably the easiest story I ever wrote. Not sure why, but maybe because I loved the setting and the characters so much. But if I had to pick just one, I'd say when they go to the kids' Nativity play practice because I could see it all unfold in my head like a movie, from the children dressed up like angels, shepherds and wise men, to their parents waiting to pick them up and the volunteers trying to keep things moving so they could be finished on time.
The children sang "Silent Night." A sheep played with her tail. A camel yawned. A shepherd, wearing a blue robe and headpiece and holding a staff, burped. The kids stopped singing and giggled.
On the far side of the room, Annie, Nate's friend from the diner, painted elaborate large scenery panels that looked like they belonged in a Broadway play, not a children's Christmas play. Annie shook her head then returned to painting.
Nate leaned closer, his breath warm against her neck, sending pleasurable sensations up and down her spine. "That boy's dad was the same at his age. Though he was more into farting than burping."
Rachel covered her mouth to keep from laughing. The kids were distracted enough.
"Let's try that again," Betty Anderson, the thirty-something play director who also worked at the high school, said. "This time without the sound effects."
"Good luck with that." Nate's mischievous look made her wonder what he was he had been like as a kid. She'd bet he was a handful. And cute. Just like his kids would be.
What scene was the hardest to write? Why?
The hardest scene was their first kiss (really just a peck.) It took me a few rewrites to get the emotions right because initially I went too far with their reactions to the kiss, then I pulled it too far back.
Damn, she was making this difficult.
But this was his land. He wouldn't leave the Bar V5 because a woman he liked found it too remote. He needed to find a woman who loved this land as much as he did. Nothing Rachel had told him in all their days of sharing had come close. She'd admitted her heart would always be in Phoenix because of her parents. He removed his hands from around her waist. "Let's go."
Rachel rose up on her tiptoes, her lips coming toward him.
He leaned in closer, meeting her halfway.
She brushed her mouth across his.
Soft, warm, sweet…
And then gone.
Before he could process what was happening, before he could enjoy the kiss.
But his lips tingled, wanting more.
"Now we can go." Rachel didn't look up at him. She walked toward the sled, her steps careful, but quick over the snow.
He took off after her, lengthening his stride to catch up with her. "What was that?"
How did your character spend the week just before the story starts?
Rachel was looking for a space she could lease to open a bakery in Phoenix. She also bought her brother a Christmas present.
Nate was chatting up a woman he met online preparing for a date in Helena, MT where she lives. He also decked out the dude ranch for Christmas.
Who would you cast in the role of your characters if your book was optioned for a movie?
Jensen Ackles as Nate Vaughn and Emilie de Ravin as Rachel Murphy
What are you currently working on? What other releases so you have planned for 2013 into 2014?
I have two other Christmas releases out right now. A Harlequin Romance called A Little Bit of Holiday Magic and a companion short story to Home for Christmas called Mistletoe Magic. I will have a story out with Tule Publishing Group's Holiday line in 2014 and may be writing stories about a couple cowboys in Home for Christmas. I recently sold to the Harlequin Special Edition line. Those books are scheduled for release in 2015.
Thanks for blogging at HJ!
Giveaway: $10 Amazon Gift Card
To enter Giveaway: Please complete the Rafflecopter form and Post a comment to this Q:

Rachel Murphy is a baker. Is there a special Christmas treat that you enjoy baking or eating (if you're not into cooking)?
Except
Nate set the wreath on the front porch, making a mental note to find the hanger, and headed to the mudroom. A silver pickup with an American flag decal in the back window caught his eye.
Ty Murphy—his best friend and partner, though Ty preferred to call himself the foreman—was here. Not surprising. Ty was the hardest worker Nate knew, the one person he could always count on.
He kicked the snow from his ostrich dress boots and opened the mudroom door.
The smell of ginger, nutmeg, and cinnamon slammed into him like a stampeding steer. Only this didn't hurt.
Well, his stomach did. Hunger pains.
His mouth watered with anticipation. He had no idea what was baking or which of his employees had started the morning off in the kitchen, but he wanted a taste.
The scent of Christmas circled his head, tantalizing his nose and taste buds. If he could bottle and sell the scent, he would make a fortune. He glanced around to make sure he hadn't entered the wrong house.
Nope, this was the Bar V5, the place he'd grown up and, God willing, where he'd die and be buried when his time came.
He hoped that wasn't in the next five minutes, but if the Grim Reaper was on his way, Nate had better get into the kitchen so he could get a bite of whatever was cooking first. He placed the duffel bag strap on his shoulder then stepped through the doorway.
What the…
Silver mixing bowls, spoons and pans stacked haphazardly on top of each other in the sink like a culinary edition of Jenga. Pull one thing out and the entire pile would tumble down.
Cereal bowls, full of different colors of icing, sat in a cluster on the island. Pastry bags twisted like licorice between plastic containers full of sprinkles and candies.
Decorating cookies?
He took a closer look.
Not cookies. Gingerbread.
Like his mom used to make.
That explained the smell.
He rubbed his chin. Stubble pricked his fingers.
Someone had made themselves at home, but who? Ty grilled. He could smoke a mean brisket. But bake? Not likely. The other wranglers usually stuck to the bunkhouse. Maybe elves had decided to pay a visit.
Nate circled the island for a closer look.
White icing held together rectangular and square pieces of gingerbread in various stages of construction. Houses, cottages, even a barn.
On the far counter, miniature white lights illuminated the insides and hung along the eaves of three houses. Christmas trees made from star shaped cookies were strung with lights, too.
Charming and creative.
He wanted a taste.
A small piece of gingerbread, the size of a window cutout, and a few others sat on a paper towel. Scraps to be tossed? No one would miss one. He popped a square into his mouth.
Flavors exploded with just the right mixture of spices and sweetness. Oh, yeah. Whoever baked this knew what they were doing. Wanting more, he reached for another piece. His hand froze. He did a double take.
One of the gingerbread houses looked like the Crawford House. Same Victorian architecture. Similar gables and bay windows. A hint of the whimsical.
Cha-ching.
Mrs. Annabeth Collier, formerly Crawford, one of Marietta's First Families, would pay top dollar for a custom gingerbread house. Rather her daughter Chelsea's billionaire boyfriend Jasper Flint would. And not only them.
Nate wanted one of the Bar V5.
People around here went all out for the holidays.
People around here went all out for the holidays. These houses would go over big. He didn't know how much one cost to make or the profit margin, but with the right marketing…
"Hello." The feminine voice wrapped around him, warm and welcoming as the scent of gingerbread baking. "Can I help you?"
He turned toward the sweet-as-molasses sound.
A twenty-something woman stood in the laundry room doorway. Blonde hair piled haphazardly on top of her head. Strands stuck out of the messy bun. A puzzled expression complete with two little creases above her nose made him want to see a smile on her pretty face. Clear complexion, straight nose, full lips and warm hazel eyes.
His pulse rate kicked up a notch, maybe two. Okay, five.
Nate recognized, but he couldn't quite place the color of her eyes. But the way the color changed from light brown to green to a golden hue captivated him.
She wore a simple purple long-sleeved turtleneck, but streaks of white across her chest—flour perhaps?—distracted him, made him want to volunteer for cleanup duty. Faded jeans hugged her hips and thighs until flaring slightly at her calves. Long legs and curvy in all the right places.
Cute candy cane striped sock-covered toes peeked out the bottom. The pattern amused and intrigued him. Part of an elf's costume or holiday attire?
Either way, Christmas had come early.
Book Info:
Ginger, nutmeg and cinnamon…the smells of Christmas. The smells of home.
Rachel Murphy longs for home and family. Since childhood, she's dreamed of owning her own pastry shop, but after being burned by a celebrity chef and losing her new bakery in Arizona, Rachel's spending the holidays with her brother in Montana. To keep her dream alive, she's creating custom gingerbread houses and selling them around town. All she needs is a bigger kitchen…and to stay away from her brother's handsome boss.
Former venture capitalist Nate Vaughn has embraced his inner cowboy and now runs a successful dude ranch where Rachel's brother works. Nate's commercial kitchen is perfect for Rachel's baking needs, and seeing the cute blonde's business acumen, Nate knows she'd be the perfect partner for a new venture. When he makes her an offer she can't refuse, he discovers he's interested in more than her gingerbread.
While Nate could make her dreams come true, Rachel's heart, as well as her head, tells her mixing business with anything else could be a recipe for disaster. Should she return to Arizona, and leave Nate and her new eager-for-more customers behind? Or can Nate convince her that, here with him in the mountains of Montana, she's already home? For Christmas…forever.
Book Links:
Author Bio
Melissa McClone has a degree in mechanical engineering from Stanford University, but analyzing jet engine performance couldn't compete with her love of writing happily ever afters. Her first full-time writing endeavor was her first sale when she was pregnant with her first child! Since then, she has published over twenty-five romance novels with Harlequin and been nominated for Romance Writers of America's RITA award. When she isn't writing, she's usually driving her minivan to/from her children's swim and soccer practices, 4-H meetings and dog shows. She also supports deployed service members by sending care packages and fosters cats through a local non-kill rescue shelter. Melissa lives in the Pacific Northwest with her husband, three school-aged children, two spoiled Norwegian Elkhounds and cats who think they rule the house. They do!
Website | Facebook | Twitter |