Today it is my pleasure to Welcome author
Charlee James
to HJ!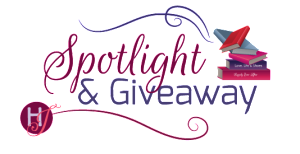 Hi Charlee  and welcome to HJ! We're so excited to chat with you about your new release, Home Sweet Christmas!
To start off, can you please tell us a little bit about this book?: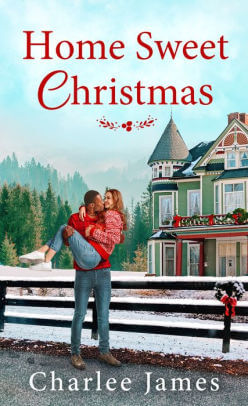 Home Sweet Christmas is a fun, opposites-attract holiday story featuring pastry chef Kayla Hunter and attorney Dominick Rowe. Kayla left Hollybrook long ago, but she returns every year to help her grandparents ready their gourmet chocolate and confection business, The Candy Manor, for the town's Christmas Eve Spectacular.
This year though, things are a bit different. Kayla's grandparents have announced their retirement, and they're leaving the holiday prep to their friend and lawyer Dominick, and Kayla.
Dominick is happy to help his favorite clients, but he's less comfortable with Operation Mistletoe—the Hunter's plan to remind Kayla of how much she loves The Candy Manor and her home town.
Dominick is easy-going and creative.
Kayla won't do a thing without her plans and lists.
Will their opposing hearts melt with holiday magic, or have Kayla's grandparents stirred up too much trouble?

Please share your favorite lines or quote(s) from this book:
"When I was a girl, this seemed like a grotto filled with Christmas treasures."
"I can see why. Everything in here sparkles," Dominick said, but he wasn't
looking at the snow globes, or the decorative boxes encrusted with colorful gems, or the jewelry. He was looking directly at her. Her breath caught in her throat, briefly rendering her speechless. "It sure does," she said, turning so her hips were aligned with his.
What inspired this book?
The holiday season and sweets go hand-in-hand. From the chocolate lollipops shaped like reindeer and snowmen to peppermint bark and candy canes, there always seems to be something delicious around every corner. I loved the idea of a story set in a shop that creates all that yummy magic.
How did you 'get to know' your main characters? Did they ever surprise you?
Kayla is a planner. She's the person with color-coded lists, a schedule, and a clear plan. She uses her organization like a shield to keep her from thinking of her real dream—one she feels isn't possible without taking something from the people she loves.
Dominick has lived in the bustle of the city and now adores small-town life. He tries to live in the moment and is mindful of the beauty around him. Dominick is easy-going and has a quiet confidence that makes people sit up and take notice. He also has a hidden talent for gift-wrapping!
What was your favorite scene to write?
My favorite scene to write was when the characters picked out Christmas trees for The Candy Manor at Hollybrook's tree farm. When I was a child, my parents would take us to a similar place to get our tree, and it's a great memory. Dominick and Kayla have an impromptu snowball fight that leaves them both breathless—In more ways than one.
"Just yell when something catches your eye." She shot him a grin and slipped down one of the rows.
"Wait up. A person could get lost out here." His voice seemed far away in the wide-open space even though he was only a few feet away. She crouched down and molded the snow at her feet, listening to his footfalls as he crunched through the snow to find her. "Kayla?" he called again. Her breath turned to steam when it hit the air as she waited for the right moment, smiling stupidly to herself.
"Gotcha!" She jumped out from behind the balsam, the branches raking through her hair, and tossed the snowball at Dominick. Her aim was poor, and instead of hitting his arm as she had intended, the wet snow smooshed against his cheek. Her hands flew over her mouth, an apology on the tip of her tongue. In one quick movement, he skimmed both hands down his face and grinned.
"You just picked a snowball fight with a varsity baseball player." He dropped to his knees and started building an arsenal.
Her delighted screech tore through the air, and she bolted, only pausing to throw together some sloppy snowballs. She made enough to rest in the sling of her arm and began to weave in and out of the trees. Something hard thudded against her back, and she turned just as the next snowball came winging toward her. She barely registered the slush sliding beneath her scarf. It was a wonder she was out of breath when she felt so weightless and carefree.
She reached for a snowball and chucked it just as Dominick took cover behind a tree. It missed its mark, breaking apart as it careened against an outstretched branch. "Can't catch me." Her voice shifted into a laugh as she raced across the rows of trees, flung a clump of tightly packed snow, then took off down the trail. There was a blur of movement to her right, and then strong arms closed like a vise around her waist. They both tumbled to their knees, Dominick still behind her, holding her tight.
"Oh, yes I can." His warm breath tickled the back of her ear, and her skin went taut with goosebumps. They were both breathing in hard pants as he held her body tightly against his. She drew her arms back so she could run her hands down the length of his arms and looked over her shoulder. The affection reflected in his eyes made her melt against him.
What was the most difficult scene to write?
Some scenes just come so naturally, pages and pages fill before you notice how far you've come in a chapter, but some take a bit longer. The scene below was in the "take a bit longer" folder.
He found her in the next room, sitting among half a dozen boxes of décor, brows adorably drawn together just as he had imagined. She had a list at her feet. A really long, complicated-looking list. The bows were stacked in one corner, opposite a tangle of garlands. A trio of reindeer were positioned near her knees, and a Rubbermaid tote bursting with colorful ornaments sat behind her.
"Kayla?" he said softly. She let out a shriek and dropped the pen she was holding. "Sorry. I was calling to you. I brought pizza. I know it's still a bit early, but we can always warm it up."
"That sounds amazing. Thanks." She lowered the clipboard and tried to stand, but she had wedged herself in with bags and boxes.
"Do you need me to dig you out of that avalanche of good cheer?" He'd kind of hoped she had embellished the amount of work that needed to be done, but there were a whole lot of decorations at her feet.
"Very funny. This is only six boxes of stuff." She combed her fingers through her hair, pushing the strands away from her face. The honeyed strands caught the light, shimmering against the rich chestnut color as she moved. "I'd hoped to get so much more done, but we had a rush of shoppers right before closing."
"There's more than this?" How could someone accumulate so many decorations?
She let out an amused hmph. "Yeah, there's more." She stood, brushed off her knees, and gestured toward the hall. "Let's go up to the attic and figure out what we're dealing with."
For the next thirty minutes, they battled back cobwebs and crawled through tight spaces to bring the Christmas boxes down to the second floor from the attic.
"Twenty-three boxes, to be exact," Dominick said, as he handed Kayla the last container. He was impressed by the amount of seasonal décor packed in the attic—and slightly horrified.
"Looks like Gram hit the end-of-season sales last winter." Kayla held the large box to her chest and glanced around for a place to put it down. "Hard."
"Hang on. I'll get that." He made his way down the fold-up stairs and took the box from her when he was within reach.
"Thanks for helping me get these down. I'm going to have to sort through and devise a plan of attack. I think it's pretty safe to say we won't be doing much decorating tonight." Her forehead creased, and he couldn't help but want to make her laugh, so it disappeared.
"Why not? We'll take these down to the main floor and get started." He was already moving, but she reached out and laid a hand on his arm.
"I was making a list, sorting everything so we could decide where to put it all." A predictable blush colored her cheeks, and she let her hand fall to her side. "It needs to be magical."
There was something so intriguing about a woman who seemed as practical as they came talking about creating magic for others. His parents had given him a gift or two around the holidays, but there was no time for trees, lights, or decorations. "Can't we just, you know, wing it?" he asked.
Her eyes widened. "I'd rather strategize. Make sure we're doing it right the first time."
"Or we can get creative." He grinned, enjoying the back and forth. "The results might surprise you."
"I'm not a big fan of surprises," she muttered, and grabbed a four-foot-tall nutcracker from atop the boxes.
"You don't say." He chuckled and was rewarded with a smile. "How about I start taking these boxes down and unpacking? You can do what you need to do with the list. Note things down while I take them out. Teamwork."
She blew out a breath, gusting up a piece of her hair. Would it feel soft between his fingers if he brushed it away? They stood in the quiet hall of the manor, her butterscotch eyes locked on his. Her expression softened, and he could hear his heartbeat drumming in his ears. He lifted his hand and smoothed some attic cobwebs from her hair. She made a little noise, a sharp intake of breath, and for a moment, time seemed to hang in the balance. They could've been outside, wind and snow whipping at their skin, or on the sidewalk of a busy street. It wouldn't have mattered. All he could see was her.
Would you say this book showcases your writing style or is it a departure for you?
Absolutely! This book showcases my writing style for sweet contemporary romance. I also enjoy writing romance with suspense elements, and while the story and heat level might change, my writing style is still very similar for both genres.
What do you want people to take away from reading this book?
We are continually growing and learning. Trying to do something in a new way can be challenging, but the result might pleasantly surprise you!
What are you currently working on? What other releases do you have planned?
I just finished the first book in a new romantic suspense series and a holiday romance that will release in 2021.
Thanks for blogging at HJ!
Giveaway:

A $20 Amazon gift card and a signed copy of Home Sweet Christmas
To enter Giveaway: Please complete the Rafflecopter form and Post a comment to this Q:

For a chance to win a $20 Amazon gift card and a signed copy of Home Sweet Christmas, tell me about your ideal holiday date. Would you choose an afternoon of sledding through the snow or watching holiday movies fireside?
Excerpt from Home Sweet Christmas:
A smile tugged at Kayla Hunter's lips as she glanced down at her cell phone screen. She accepted the call. "Hi, Gram." Holding the device between her ear and shoulder, she unlocked the door to her apartment, walked inside, and dropped the keys into the wicker basket on the entryway table.
"It's good to hear your voice. We're counting down the days until you come home."
Paper crinkled on the other line, and Kayla's smile widened. "Wrapping presents already?" Of course, she knew the answer. The moment the Thanksgiving decorations were packed away at The Candy Manor, her grandparents were in full-on Christmas mode. Kayla kicked off the slip-resistant shoes she wore at work and headed straight for the couch. There was no better feeling than sinking into the cushions after ten hours on her feet as the pastry chef at the Winston Hotel.
"Oh, no. Not quite yet. Just storing the chocolate turkey molds for next season." Gram sighed.
Kayla paused mid-squat, hovering over the couch. When had her grandmother ever sounded drained? Tension instantly tightened her chest, and she stood up and paced the apartment, a tiny space by city and suburban standards alike. "Is everything all right? Are you sick?" Kayla couldn't stop panic from edging her voice. Her parents and grandparents both lived in the town of Hollybrook, but for her parents, it was really only a mailing address. They traveled for the better part of the year playing bluegrass music at festivals and concert halls around the country, and Kayla had developed a close bond with her grandparents as a result.
"Oh, nothing like that. Gramp and I just aren't as lively as we once were." Her warm chuckle soothed the tightness pinching Kayla's chest. "Things take a bit longer these days."
"Maybe I should come out a few days early," Kayla mused, as much to her gram as she did to herself.
"Nonsense. We know how busy you are at the hotel. Being a pastry chef is important work."
"Nothing's more important than you guys." Guilt struck her in the solar plexus. The past few years, her city job had taken precedence, and she'd only been home a handful of times. How could she tell her gram that the sales department had booked a colossal New Year's Eve dessert party and she'd have to cut short her three-week visit home? Her grandparents depended on her this time of year, and she was going to disappoint them. A sinking feeling shimmied its way down her body. She didn't see her family nearly enough.
"Don't fret, honey. We're just fine."
A voice she couldn't place called out on the other end of the phone, and Kayla's brows knit together. "Who's that? Did you hire someone new?"
"Oh, that's Dominick," Gram said, the smile audible in her voice. "He's brought his law firm to Hollybrook from New York and has been kind enough to help us with a few things."
"Keep paying me in those truffles, and I'll do just about anything." A deep, baritone rumbled over the line, and Gram's girlish laughter followed.
Kayla paused, poking her tongue into her cheek. It was wrong to feel the sudden stab of envy at the clear adoration in her gram's voice. No, not envy, but guilt. She'd let them down when she'd made the decision to move to the city, even though they'd never admit to being anything but proud. Was it so wrong to want to make her mark? To experience the whirling pace and dazzling lights of a metropolis?
"Kayla, did I lose you?" Her gram's voice snapped her out of her thoughts.
"No, I'm here." She sighed, suddenly feeling as though the hectic hours of the past few months had finally caught up with her all at once.
"I was just saying that Dominick has offered to lend a hand with the Christmas Eve prep."
Her stomach tangled. More guilt. She should be there for the people who'd helped raise her. Gram and Gramp had been influential throughout her childhood. Even the career she chose was because of the memories she had of working alongside her grandfather, who was a confectioner. She might not live in the quaint town of Hollybrook anymore, but that didn't mean she shirked her yearly duties to prepare The Candy Manor, a charming Victorian mansion that housed her grandparents' chocolate business, for the town's annual Christmas Eve event.
"That's…great. The more, the merrier, right?" She forced a half-hearted laugh. Since she could remember, the Christmas Eve event had been orchestrated by her and her grandparents. It was their thing, and she felt protective of it. And how silly for a grown woman to feel threatened by someone else helping. Of course, letting someone else into the planning process wouldn't change the beautiful community event they held each year.
Once they said their goodbyes, Kayla tossed the phone over to the couch and leaned toward the window. Frost was pressing against the glass, clouding it, but that did nothing to dim the glimmer of city lights. The cold weather months warmed her with memories of her childhood: racing through the halls of The Candy Manor, the scents of melting chocolate and gooey caramel permeating the air, and helping her grandmother pack up the Thanksgiving decorations to make room for all the glitz and glamour that made up the manor's Christmas decorations.
She also enjoyed tucking the ornaments safely away and taking inventory of what they'd used and what was left over. She could still help prepare the manor and even stay for the event if she had everything organized for the New Year's party. Her grandparents might be getting on in years, but she never questioned their ability to keep the event and the candy store going. Her smile widened. Gram and Gramp made the four seasons magical for the residents of Hollybrook: chocolate and wine pairings for Valentine's Day, thousands of pastel eggs dotting the grounds in spring, and the Young Chocolatiers Summer Day Camp when school let out. Fall was a time for giving, and the community banded together to send sweets to troops overseas and to make sure no one in the community went without.
Kayla was about to step away from the window when something bright and silvery arched over the sky. She paused, fingertips still on the windowsill. Her practical nature didn't lend to wishes on shooting stars, but a meteor sighting made her feel lucky all the same. In just a few days, she'd pack her things to go to Hollybrook for the holidays. Her favorite time of year. Now, if only she could relax long enough to enjoy the festivities.

Kayla's phone rang. Again. In the two-and-a-half-hour drive to Hollybrook, her place of employment had called twice because Richard, the executive chef, was nowhere to be found. Surprise, surprise. The man who was supposed to oversee the entire banquet operation was usually the last to see to anything. She, on the other hand, had a soft spot for her coworkers and wanted them to succeed, so she'd taken the calls.
She couldn't fault Alex, the sous chef, for panicking. The restaurant's vendor had forgotten to include raspberries and blackberries for the signature crème brûlée—or Chef Richard had forgotten to order them—and the salted caramel cheesecake had been scorched while he was on the phone rectifying the situation. Kayla had dialed the wholesaler and asked that they correct their error. Then she'd phoned one of the prep cooks and convinced them to take an extra shift for tonight's banquet in the Grand Ballroom. Under normal circumstances, she would've left the executive chef to fix his own mistakes or brought up his barely there schedule with management, but he was the general manager's son. So, yeah. Not going to happen. Trying to point out Richard's weaknesses as a manager would be like jumping from the proverbial frying pan directly into a scorching fire.
She'd thought she was finally rid of work when the hotel's sales manager phoned. The New Year's Eve clients wanted to change the six-course dessert menu—for the fourth time. She had even attended the last meeting to ensure the menu was just so. The financial company had its entire executive board in on the planning, and everyone seemed to have an incredibly different opinion about how the dessert event should run. The choices were too classic this time around, which was exactly what they'd asked for last week. She'd have to boot up her laptop almost immediately to deliver more adventurous offerings for the clients to review in the morning, even though once again, Richard had assured her it would be all taken care of. When she braked at the stoplight leading to the town's center, she took one hand away from the steering wheel and pinched the bridge of her nose.
She could handle the pressure. It was totally fine. The New Year's event would've been so much easier to plan if she skipped this year's Christmas Eve Spectacular at the manor. The moment the thought crossed her mind, remorse rolled in her stomach. Her grandparents had raised her, supported her decisions, and she couldn't even give them two weeks? Kayla unclenched her jaw, teeth aching from being ground together.
"Two weeks. I can give them that at least," she muttered with a self-deprecating huff.
The tires of her sedan rolled over a crisp dusting of snow past the sign welcoming visitors to Hollybrook. Even on the outskirts of town, she could catch a glimpse of the manor. The turrets and towers eclipsed the tree line, and what she knew to be scalloped cedar siding looked like scales on a mermaid's tail painted in muted coral and teal. Main Street was nearly as busy as the subway, choked with pedestrians completing holiday shopping or strolling past window displays holding a treasure trove of light and color.
Kayla rolled down her window as she passed the bakery, and the scents of fresh bread and something a bit sweeter—apple pie filling?—peppered the frigid air. She drove a few more miles, past the occasional home, and up the ridge to the manor. The porch hugged three sides of the building, enclosing the front of the property with decorative spindles and gingerbread cutouts—instant whimsy and intrigue. The building had served as inspiration for many Instagram and Pinterest posts over the years.
She was admiring the view when her phone chimed. A reminder from the sales manager to share a new dessert menu before she took her next breath. She shot her gaze to the sky and opened her car door. The brisk air assaulted her senses, and she drank in the scents of pine and melted chocolate fanning from The Candy Manor. Only one car aside from hers sat in the parking lot. It wasn't her grandparents' van.
"Huh. Strange." She shrugged and tossed her purse on her shoulder.
It was nearly four o'clock in the afternoon, and the sun was dipping behind the horizon, casting shadows over the tall pines. Her boots crunched against the silver snow, and she padded up the porch stairs. Kayla stomped her feet on the welcome mat, removing the snow and salt clinging to the tread of her boots. The bell chimed as she twisted the brass handle and stepped inside, and the thick pine floorboards let out a familiar groan. She closed her eyes for just a moment as warmth enveloped her like a bear hug that carried a sugary aroma unique to The Candy Manor.
"Gets me every time too." A deep voice resonated from behind the cash register, and heat rushed to her cheeks. "That scent doubles sales."
The man's smile captured her full attention. It was bright, calming. Sable eyes twinkled with humor, and the warmth crept from her cheeks to the tips of her ears. There was no need to be embarrassed that she'd let down her guard to enjoy the scent and feel of home, but she wasn't used to being vulnerable. In the kitchen, she was professional and confident, but she rarely stopped to socialize. Her only goal was mastering the next confection. That, and she was a true introvert at heart.
"Now, if only it could be bottled." She returned his grin, struck again by the little jolt the exchange sent right down to the tips of her toes. He was handsome, yes, but it was more. He had an air of self-assurance and a soothing aura, like he was perfectly content with his life at the current moment.
"That's an idea the owners might be interested to hear. Name's Dominick Rowe. Let me know if you need any help."
"Of course." Kayla strode over to the register and held out her hand. "You were here the other night when I was talking to Gram. I'm her granddaughter, Kayla."
He met her outstretched hand, and his dark, smooth skin met hers, warming her pale hands, rough and cracked from working in the kitchen. She kept the handshake brief, partly because sandpaper was softer than her skin at the moment, and partly because her hand tingled where he'd touched her—and it wasn't at all unpleasant.
"The big city pastry chef." He grinned again, and for a moment, they just stood there. The only noise filling the cavernous space was a classic Christmas song playing softly from the speakers. Kayla had never been good at small talk or meeting new people. Especially someone as attractive as Dominick. She squirmed under his good-natured gaze. It made her feel like he was in on a secret that she wasn't. "Your grandparents will be right back. They had to run a few errands, and because we're meeting to talk business over dinner, I offered to watch the shop so they didn't have to close early."
"Business?" She rocked back on her heels. Maybe there was a secret she wasn't privy to. Her mother had mentioned in one of their rare phone conversations that they'd had a will drafted, but that was last year. Were they being sued? Having financial trouble?
Dominick leveled his gaze. "Business," he reiterated.
A frustrated huff passed her lips before she could stop it. The finality in his voice both annoyed her and made her appreciate that her grandparents were working with someone who wouldn't divulge a hint of their affairs.
"They might be your family, but they're my clients." He smiled, his easy tone returning. "I'm sure they'll keep you in the loop."
"I wouldn't expect you to tell me." Her voice held a bite, one she instantly regretted. "I just…worry."
"They run this place year-round on their own."
Maybe she was being silly, but his comment hit a nerve. She didn't need someone reminding her how hard they worked, or that her presence could help to ease some of the workload.
"And do a great job of it." She tightened her grip on the strap of her purse and inwardly cringed at the defensive edge in her voice. She licked her lips, her mouth suddenly dry.
"Sure do. They're excited you're here, though, and it'll be nice for them to have a second pair of hands through the New Year." He shifted his weight, then crossed his arms over his chest. She could all but feel the judgment burning down from his gaze.
Her heartbeat was a loud drum, repeatedly sounding in her ears. Her trip would be cut short because of the big New Year's Eve event that Chef Richard had begged her to return early for, and she hadn't told Gram and Gramp yet.
She clicked her tongue against the roof of her mouth. "They'd have all the hands in town if they'd only ask."
He pressed his lips into a fine line, and his shoulders became more rigid than they'd been a minute ago. "They're proud."
"I know. They're my grandparents." She mirrored his stance, crossing her arms over her chest, and felt totally ridiculous.
She was being silly. This guy was helping Gram and Gramp out, and she was acting put off by his statements. Possessive and remorseful. This was her problem, not his. Hadn't she just been thinking about her lack of social skills? Her New Year's resolution had to be to learn to interact with people and to not be so gosh darn prickly. And for heaven's sake, to go on a date. It shook her that she instantly pictured dinner by flickering candlelight with none other than the infuriating man standing behind the counter. The worse part was, he was only frustrating her because she knew her visits to Hollybrook were few and far between.
Once she had graduated college, her parents had been absent even more frequently—not that they had been present much during her childhood. She should be in Hollybrook, but the need to make her own mark beyond the shadow of The Candy Manor had been too compelling to ignore. That and a liberal dose of guilt. Her grandparents had made room in their hearts and their homes to raise a young child, had invested all their free time into making sure she was healthy and happy. She'd watched them work endless hours to make the business a success and hoped that someday they'd enjoy a relaxing retirement together. It wasn't until her dad mentioned that someday the sale of the manor would give them financial stability in their senior years that she stepped away from the business. Her grandparents would never let her buy the place at market value. Not that she'd be able to afford it. There was no way she was standing in front of her loved ones' futures. It was easier to make people believe that she wasn't so different from her vagabond parents after all, and so she had left town as soon as she shed her cap and gown.
The shrill sound of her cellphone ringing cut through the tension-laced air. She immediately lifted it from her coat pocket and nearly sighed in relief at the screen.
"Work. I have to answer this," she said, already lifting the phone to her ear.
"Of course. I'm sure you have important things to take care of."
A retort was on the tip of her tongue, but she squashed it and turned toward the door. She'd take the call and use the short walk to her grandparents' house to burn off some steam. Hopefully, this was the last she'd see of Dominick Rowe during her visit.
Excerpt. © Reprinted by permission. All rights reserved.


Book Info:
Never underestimate the power of gourmet chocolate…
Pastry chef Kayla Hunter spent her childhood in The Candy Manor, a charming Victorian mansion that housed her grandparents' chocolate business. After moving to the city to make her culinary mark, Kayla returns home to help with Hollybrook's Christmas Eve Spectacular. But everything has changed. Her grandparents are retiring and selling their business and home, and this year they've left her in charge of holiday preparations with Hollybrook's distractingly-handsome new lawyer.
Attorney Dominick Rowe left the hustle of the city and never looked back. Growing up with workaholic parents, he longed for the slow pace of a small town like Hollybrook. He's happy to step up when his favorite clients ask him to work their beloved Christmas event. He's less comfortable with Operation Mistletoe—their covert attempt to remind their granddaughter of how much she loves The Candy Manor and persuade her to move home. But when he meets Kayla and falls hard, his loyalties become divided.
Will their opposing hearts melt with holiday magic, or have Kayla's grandparents stirred up too much trouble?
Book Links: Amazon | B&N | iTunes | Kobo | Google |


Meet the Author:
Contemporary Romance Author Charlee James was introduced to a life-long love of reading listening to her parents recite nightly stories to her and her older sister. Inspired by the incredible imaginations of authors like Bill Peet, Charlee could often be found crafting her own tales. As a teenager, she got her hands on a romance novel and was instantly hooked by the genre.
After graduating from Johnson & Wales University, her early career as a wedding planner gave her first-hand experience with couples who had gone the distance for love. Always fascinated by family dynamics, Charlee began writing heartwarming novels with happily-ever-afters.
Charlee is a New England native who lives with her husband, daughters, two rambunctious dogs, a cat, and numerous reptiles. When she's not spending time with her tight-knit family, she enjoys curling up with a book, practicing yoga, and collecting Boston Terrier knick-knacks.
Website | Facebook | Twitter | Instagram | GoodReads |