Today it is my pleasure to Welcome author
J. Kenner
to HJ!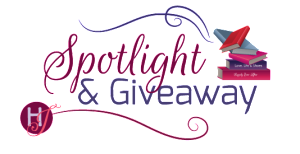 Hi J. Kenner and welcome to HJ! We're so excited to chat with you about your new release, Hottest Mess!
Thanks so much for having me! I'm so psyched about Hottest Mess, book 2 in the Dirtiest trilogy!

Please summarize the book for the readers here: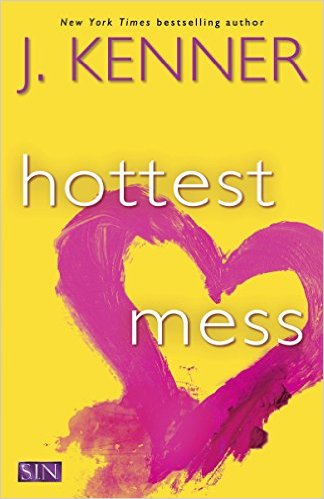 Hottest Mess is the second book in the Dirtiest Trilogy that began with Dirtiest Secret. The story follows Dallas Sykes—a bad boy billionaire also known as The King of F*ck, and Jane Martin, an author and an heiress. These two have known each other forever—and their passion is intense. But it's also taboo. And in this installment of their story, although they've made the commitment to be together, they still have to keep their relationship secret. It's sexy and steamy and shocking and heart-breaking. And, of course, some secrets are very, very hard to keep…

Please share the opening lines of this book:
My earliest memories are of Dallas. Being with him. Laughing with him. Loving him.
Please share a few Fun facts about this book…
The house that Jane owns is based on a real Upper West Side townhouse that underwent a "museum quality" restoration.
Jane's Los Angeles house is just off one of my favorite streets — Mulholland Drive.
There is a secret vigilante agency – think Batman
If your book was optioned for a movie, what scene would you use for the audition of the main characters and why?
I think I'd use an early scene where they've just had a fight. There are hurt feelings and intense emotions, and I think it could be a really fun audition piece:
I'm so wrapped up in my pity party that I don't realize that the valet has brought my car around until he taps the horn. I open my eyes, but not even the prospect of putting my darling little Vanquish Volante through her paces knocks me out of my funk.
The valet holds the door open for me. But as I take a step forward, I'm held back by a hand on my shoulder. I jump, surprised, but when I turn, the surprise fades.
Dallas.
Of course he's there.

Of course he's come to me.

"Stay." His voice is low. Steady.

"I can't. Seriously, Dallas. I need to go."

But he just lifts his arm, then signals the driver to take my car away.
"What the hell?"

"Wait." He takes my elbow and leads me away from the temporary valet stand so that we can talk more privately.
I jerk my arm free and glare at him, irritated as much by the whole damn situation as I am by the fact that now I'm going to have to send for my car again. "Dammit, I know what you have to do. I don't know all the details, but I get that your persona's important. And—"
He is shaking his head. "We talked about it. I thought you were okay with it. I thought we were okay."
I've been looking anywhere but at him, but now I lift my chin and defiantly stare him down. "You are so fucking dense sometimes. Yes, we had a conversation. But do you really think I want to just sit around while you're upstairs in your bed with your mouth on some other girl?"
My voice is so low it's barely a whisper. Even so, the words come out like a lashing, and I glance around quickly to make sure no one else has heard them. Part of me doesn't even care. Because honestly, he's pissing me off. I mean, he really doesn't get why I might want to get the hell out of here?
Apparently he's also clueless about how annoyed I am, because the son-of-a-bitch is actually grinning at me.
"What?" I demand.

"You don't have to leave."

"You know what, Dallas? Fuck you." I've had enough, and I turn to head back to the valet stand.
He catches my hand and tugs me back. "What you're worried about—it's not happening."
I cock my head, then yank my hand free and cross my arms.
"In case you've forgotten, Mr. Sykes, you have a reputation to protect. Or destroy, depending on your point of view. Do not even try to convince me that you won't have a girl in your bed tonight."
"I will," he says, looking at me with the kind of intensity designed to make me melt. "You."
"What?" My legs suddenly feel a little weak, even as my head feels a little confused.
"I want you in my bed, Jane. You. Because you're the only woman with the right to be there. Go," he adds. "Go now."
What do you want people to take away from reading this book?
A page turning read, tons of entertainment, and some really intense emotional and sexual moments!
What are you currently working on? What other releases do you have planned for 2016?
I just started reading the page proofs for Sweetest Taboo, book 3 in Dallas and Jane's story. And I'm also working on outlining a project I'm super-excited about—another full-length Nikki & Damien novel. In other words, book four of the Stark "Trilogy"!
And there may be a new Demon Hunting Soccer Mom book coming soon. Just saying …
Finally, I am still working on my schedule for next year—which includes more stories set in Stark World for sure!!

Thanks for blogging at HJ!
Giveaway:

$20 Gift card to an ebook retailer.
To enter Giveaway: Please complete the Rafflecopter form and Post a comment to this Q:

What kind of a reader are you, series or standalone? (as in, do you like to follow the same characters through multiple books ala Outlander or JD Robb's Naked in Death? Or do you prefer each book to focus on a new hero and heroine?)
Excerpt from Hottest Mess:
Sure! This excerpt follows a scene where Dallas has just had a rather unpleasant encounter with Jane's ex-husband, Bill. Needless to say, emotions run high!
When I go back inside, Dallas is still in the den, and I notice right away that he's switched from orange juice to bourbon.
"Little early, don't you think?"
He looks at me, his face a mixture of fury and exhaustion. "You know, I really don't." As if to drive home the point, he tosses back the drink, then pours another.
I'm at his side in an instant, my hand covering his before he can raise the glass. "Dallas. Don't."
He ignores me, pulling his hand from under mine and holding tight to the Waterford highball glass. He starts to raise it to his lips, hesitates, and then hurls it against the far wall where it shatters into a million pieces, littering the polished wood floor with some of Kentucky's finest liquor and Ireland's best crystal.
"Goddammit," he says, then reaches out as if to grab another glass.
I take his hand, sliding in front of him. "I like those gla—" But I don't finish. He pulls me hard against him, his mouth on mine, wild and rough and desperate. Claiming me. Teeth and tongue warring and tasting as he holds my head in place, his fingers twined tight in my hair so that I have no choice but to submit to this assault that is melting me, burning through me.
When he pulls back, I lick my lips and taste blood. I'm breathing hard, my body singing with desire. He is looking at me, his eyes wild, his expression hard. He's taken a step back so that he is leaning against the sideboard, his hands gripping the edge of the antique piece as if it is the only thing that is anchoring him.
But I don't want him to be anchored. He's on the edge, so close to going under, and dammit, I want to go there with him.
"Dallas—"
"No." He pushes away from the sideboard, and comes to me, his hands going to the hem of my tank top. "No talking. Right now I can think of much better uses for that very pretty mouth."
He yanks the shirt up over my head, then tosses it onto the floor. I'm not wearing a bra—I'd only pulled on yoga pants and a tank—and now I'm bare from the waist up, and the sensation of the cool air against my hot skin is delicious. All the more so when Dallas cups his hands on my breasts, and teases my nipples with his thumbs.
"Mine," he says, and though I start to say yes, I'm silenced by his sharp look reminding me that I'm to stay quiet.
He hooks his arm around my waist, and then pulls me to him, arching me back with a firm tug on my hair before he bends over and takes my breast in his mouth, sucking and teasing until my nipple is so hard it's painful, and I can feel each bite and suck and lick all through me, making me so wet and needy that I have to bite my lower lip in defense against the urge to beg and plead for him to touch me, stroke me, make me come.
When he finally pulls back, I whimper, wanting and needing more, and I can't help myself when I whisper, "Dallas."
His mouth curves up in what looks like a smile of victory, and he tightens his grip on my hair and forces me down to my knees. My blood pounds through me, wild and hot. I like this—being at his mercy, knowing that my only purpose in the moment is to please him. To obey him.
Excerpt. © Reprinted by permission. All rights reserved.

Book Info:
No one can know about our love—and hiding only makes it hotter.
Dallas Sykes has a reputation. He is known for his parties, his money, and the countless women on his arm. Yet the Dallas I know is a different man—darker, smarter, and unbearably sexy. Just one look from him can leave me breathless; the anticipation of his touch can make me lose control.
Inextricably bound by our past, we keep each other's secrets. And while there are people who have the power to hurt us, it's the truth that threatens us most of all.
Dallas can be mine only behind closed doors, our passion as searing as it is forbidden. Yet nothing in this world has ever felt so desperately, deliciously right.
Book Links:

Meet the Author: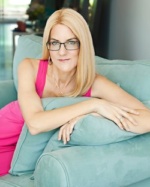 A New York Times, USA Today, Publishers Weekly, and Wall Street Journal bestselling author, J. Kenner (aka Julie Kenner) writes the international bestselling Stark and Most Wanted series of erotic romances.
As Julie Kenner, she writes within a range of genres including romance (erotic, sexy, funny & sweet), young adult novels, chick lit suspense, and paranormal mommy lit.
Learn more about all of JK's books at her website and her social media pages: www.juliekenner.com, Twitter (@juliekenner) and her Facebook pages at www.facebook.com/juliekennerbooks and www.facebook.com/jkennerbooks.
For all the news on upcoming releases, contests, and other fun stuff, be sure to sign up for her newsletter.
Website | Facebook | Twitter |