Today it is my pleasure to Welcome debut author
Lenora Bell
to HJ!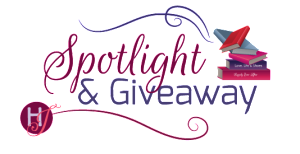 Hi Lenora and welcome to HJ! We're so excited to chat with you about your new release, How the Duke Was Won!

Hi Harlequin Junkie! I love your tagline. I'm a loud and proud romance addict! No shame here, either 😊

Please summarize the book for the readers here: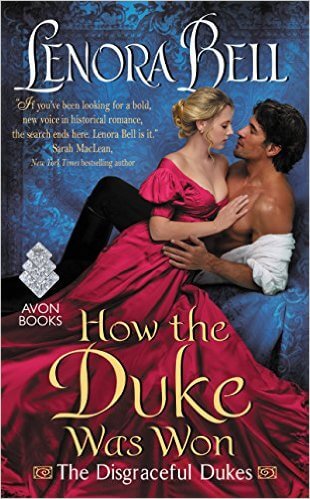 I pitched my debut novel as "Charlie and the Chocolate Factory meets the Bachelor in the Regency era."

Please share the opening lines of this book:
She will do.
James aimed at her gold-kissed curls and serene smile and launched his dagger. Right on target. Dead center between her placid blue eyes.
Please share a few Fun facts about this book…
It won the 2014 RWA Golden Heart® Award for Unpublished Historical Romance.
The working title was Charlene and the Duchess Factory but that wasn't quite sexy enough 😉
I wrote the book while living in Bolivia. I was able to travel to Peru and visit an amazing chocolate history museum. I also had to "test" tons of chocolate while I was writing. For research purposes, of course 😉
Please tell us a little about the characters in your book. As you wrote your protagonist was there anything about them that surprised you?
James, the scandalously uncivilized Duke of Harland, is obsessed with creating the finest drinking chocolate in the world and making it affordable for the masses. He'd far rather be cultivating perfect cocoa beans in the West Indies than searching for duchess candidates in stuffy, restrictive London. But he needs a respectable wife to rehabilitate his reputation, so he invites four society ladies to his house to compete for him, Bachelor-style.
When I was writing James I knew he had to be tall, dark, handsome…and bearded (he got to keep the beard for at least a chapter). But I really began to fall in love with him when I realized that he loves his daughter so much and wants her to have a better life.
Charlene Beckett, illegitimate daughter of the Earl of Desmond, has had a rough life. All she wants is the money to pay off her family's debts, protect her little sister, and turn her mother's bawdy house into a respectable boarding house for vulnerable young women. When she's offered a small fortune to impersonate her half-sister, Lady Dorothea, and win a proposal from a duke, she knows that this is her golden opportunity to achieve those dreams.
When I was writing Charlene she constantly surprised me. First of all, when she told me that she knew martial arts I was like, "What? You can't know that. How do you know that? You grew up in London, girl." So then I had to find a way to make that happen. She has a mind of her own, that Charlene. And she certainly never takes no for an answer.
If your book was optioned for a movie, what scene would you use for the audition of the main characters and why?
Ooh what a fun question! I think I'd have to use the scene where the h/h meet for the first time. James is being arrogant of course (he's disguised as a footman) and Charlene isn't having any of it. She learned some basic martial arts to protect herself from the clientele at the bawdy house so when James gets a bit frisky, let's just say she puts him in his place.
He was so huge, so male. She collected herself and straightened to her full height, which only brought her in eye contact with his angular jaw.
Charlene adopted the clipped, autocratic tones of the countess. "This is unacceptable. The duke will hear of this outrage. Now leave this instant."
"Ordering me about on my own estate?"
His estate? Now that was one liberty too far.
Charlene flexed on the balls of her heels, tensing for what came next. "If you don't leave this instant, I'll make you sorry."
He raised one brow. "And how would you do that? Step on my toes? Rap my knuckles?"
That's it. This footman needs a lesson. Charlene angled toward him and tilted her head, smiling coyly. "I have my ways. All that is required is a bit of this." She lifted onto her tiptoes and leaned forward.
He blinked. The men who tried to kiss her always did.
"And some of this." She ran a finger along the edge of his starched collar and found a strong grip.
"And then this." She turned her right hip into his thighs and stepped in, catching him off balance with a sweeping throw. Harai Goshi. The easiest way to incapacitate someone much bigger and stronger than oneself.
When they landed together on the carpet, she swiftly wrapped her arms around his neck, applying a basic collar choke, with enough pressure to reduce his air supply without cutting it off, crushing his face against her chest.
Unfortunately, he'd made quite a lot of noise crashing to the floor.
The countess appeared in the doorway, followed by Manon, who squeaked and clasped her hands to her heart.
The balding steward rushed into the room and dropped to his knees. "Speak to me! Are you injured, Your Grace?"
Had he just said…?
"Your Grace?" Charlene echoed.
"Guilty as charged," came the booming response, muffled by a mouthful of bosom and lace.
Excerpt. © Reprinted by permission. All rights reserved.

What do you want people to take away from reading this book?
I'm a brand new author so it's still just such a thrill to think that anyone at all is reading the book! I'm a voracious reader of romance. I own hundreds of historical romances, and the ones I keep coming back to are the books that make me laugh, sniffle a bit, and sigh with contentment when the happy ending is finally achieved. Making readers laugh, maybe even tear up a little bit, and then sigh with pleasure, is what motivates me to keep writing.
What are you currently working on? What other releases do you have planned for 2016?
The Disgraceful Dukes series is interconnected so Books 2 and 3 feature characters you'll meet in HOW THE DUKE WAS WON.
IF I ONLY HAD A DUKE releases on August 30, 2016 (there's already a cover!). This is Lady Dorothea and Dalton's story and is loosely inspired by The Wizard of Oz.
Right now I'm having a blast writing Book 3 which is a twist on Alice in Wonderland and stars the quirky Miss Alice Tombs (so far she's a reader favorite) and Nick, the Marquess of Hatherly, heir to the Mad Duke of Barrington.

Thanks for blogging at HJ!
Giveaway:

Signed copy of HOW THE DUKE WAS WON + Fair Trade Divine Chocolate bar
To enter Giveaway: Please complete the Rafflecopter form and Post a comment to this Q:

Name a few of your "keeper" authors. What keeps you coming back for more?
Book Info:
The pleasure of your company is requested at Warbury Park. Four lovely ladies will arrive… but only one can become a duchess.
James, the scandalously uncivilized Duke of Harland, requires a bride with a spotless reputation for a strictly business arrangement. Lust is prohibited and love is out of the question.
Four ladies. Three days. What could go wrong?
She is not like the others…
Charlene Beckett, the unacknowledged daughter of an earl and a courtesan, has just been offered a life-altering fortune to pose as her half-sister, Lady Dorothea, and win the duke's proposal. All she must do is:
* Be the perfect English rose [Ha!]
* Breathe, smile, and curtsy in impossibly tight gowns [blast Lady Dorothea's sylph-like figure]
* Charm and seduce a wild duke [without appearing to try]
* Keep said duke far, far from her heart [no matter how tempting]
When secrets are revealed and passion overwhelms, James must decide if the last lady he should want is really everything he needs. And Charlene must decide if the promise of a new life is worth risking everything . . . including her heart.
Buy Links
Amazon: http://amzn.to/23xeo2r
B&N: http://bit.ly/1VMQ221
iBooks: http://apple.co/23xfdIB
HarperCollins: http://bit.ly/1TMcEzP


Meet the Author: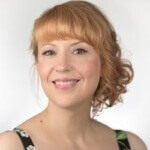 Lenora Bell grew up in smalltown Alaska and her hometown still has no traffic lights or fast food, but the public library is going strong! An English teacher with an MFA in Creative Writing, Lenora has traveled the globe using music to bring smiles to classrooms. She currently lives in Switzerland with her carpenter husband and two naughty tiger-striped kitties. In 2014 she won the Romance Writers of America's Golden Heart® Award for Best Historical and she's thrilled to be debuting with Avon Books in 2016!